Oh no! We may not fully support the browser or device software you are using !

To experience our site in the best way possible, please update your browser or device software, or move over to another browser.
Tax talk
Curious about taxes? Get the answers you need
Share on Social
Child Tax Credit 2021: Eligibility and Payments

The Child Tax Credit (CTC) for 2021 has some important changes stemming from the American Rescue Plan (ARP). Learn what the changes are, who qualifies, payment amounts, and when those payments will be issued. Additional information about the IRS portal allowing you to follow, update, or even opt-out of the new payments will also be provided.

View more

Tax Credits For Families: American Recovery Plan Act 2021

Are there any tax credits or deductions available to families impacted by Covid-19? What must be done to claim these benefits? We'll discuss each of the benefits included in the American Recovery Plan Act, which is still in the process of being approved by Congress.

View more

Mother's Day Tax Tips for Moms

Moms, we know you've really been stretched to the limit this past year. Working from home while balancing duties as a schoolteacher, nurse, cook, playmate, and more is no easy feat. So stop, take a deep breath, and exhale. This Mother's Day, we celebrate you - all the hardworking moms and moms-to-be with a handy list of tax-related benefits for your 2022 tax return, along with some commonly overlooked tips, that come with being a mom:

View more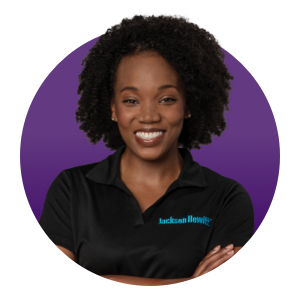 When every dollar matters, it matters who does your taxes™
WE SEE YOU

Our Tax Pros will connect with you one-on-one, answer all your questions, and always go the extra mile to support you.

WE GOT YOU

We have flexible hours, locations, and filing options that cater to every hardworking tax filer.

GUARANTEED

We've seen it all and will help you through it all. 40 years of experience and our guarantees back it up.