Oh no! We may not fully support the browser or device software you are using !

To experience our site in the best way possible, please update your browser or device software, or move over to another browser.
File with confidence
It's easier than ever to file your taxes
File confidently with safe and reliable options that fit every schedule and type of filer.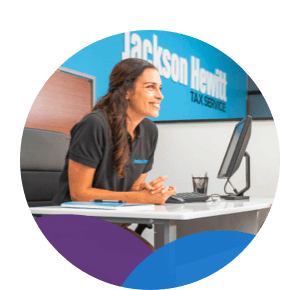 Visit a local office
Our Tax Pros are ready to help with late returns, amended returns, and tax questions.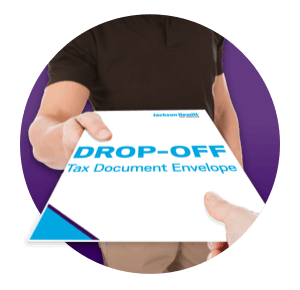 Drop off and go
Spend less time in the office when you drop off your tax docs with an expert Tax Pro. No return visit required!
Testimonials
Hear it firsthand
"Great service. Knowledgeable tax preparer. I walked away feeling good about switching to Jackson Hewitt."

- Elena B.
Filed in a JH location
"It's fast and convenient, especially when you have children. I love that you can go grocery shopping and drop off your tax stuff and finish shopping."

- Joshua W.
Filed in Walmart
"The experience was quick and easy. A lot better than my past years with another tax service."

- Lashawn K.
Filed in a JH location
"Fast, easy, and convenient. Took very little time to complete my taxes, and I had enough time to go shopping."

- Donna M.
Filed in Walmart
*Actual customer testimonials. Sweepstakes entry offered.
Photos are illustrative only.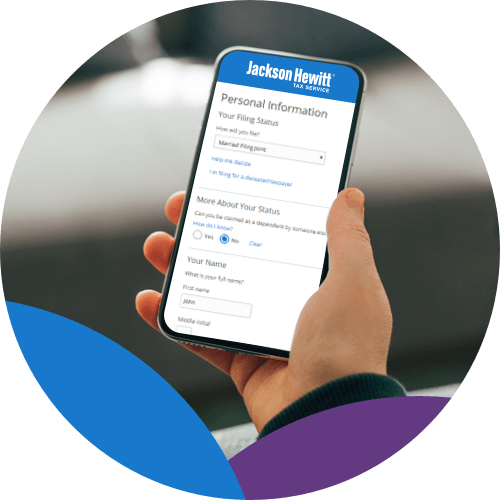 File taxes on your own
Don't need help? Do it yourself by filing online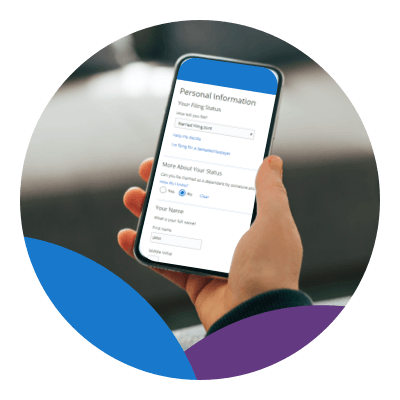 Our online filing option asks clear, concise questions to help you get the credits and deductions you deserve.
Unsure which filing option is best for you? Compare them all.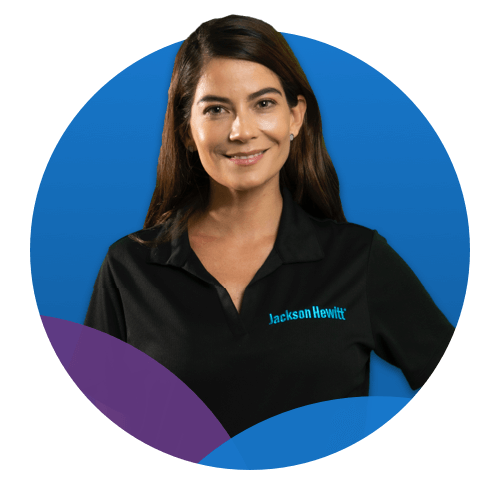 We fight for you
Your taxes and safety matter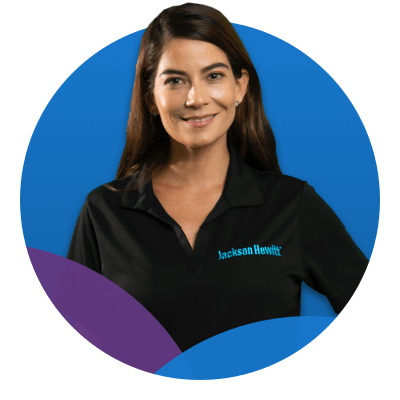 Same tax expertise, new services available. The well-being of our employees and clients is our top priority. That includes your taxes, stimulus payments, and a safe environment to file in. We've changed with the times and added more ways to file that limit or remove face-to-face interaction.
Our promise to you
WE SEE YOU

Our Tax Pros will connect with you one-on-one, answer all your questions, and always go the extra mile to support you.

WE GOT YOU

We have flexible hours, locations, and filing options that cater to every hardworking tax filer.

WE FIGHT FOR YOU

We won't stop until you get every dollar you deserve, guaranteed. It's what we've been doing for over 35 years.