Oh no! We may not fully support the browser or device software you are using !

To experience our site in the best way possible, please update your browser or device software, or move over to another browser.
Let's get you filed, even if you missed the deadline.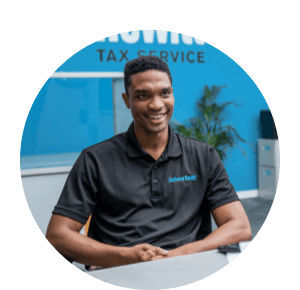 File in person
Flexible hours. Come in to file and get answers to your tax questions.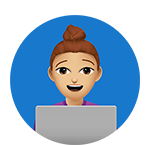 File online yourself
It's just $25, and stays that way. Why pay more when you can switch to Jackson Hewitt, and get the same refund for less?
Resolve IRS issues
Need help with back taxes, unfiled returns, or other IRS issues? Let's get you back in good standing with the IRS.
Payment plans
Owe taxes? You have options.
The IRS has installment plans that spread payments over time. Nearly everyone qualifies. A Tax Pro can help you choose the best option.
get a free refund recheck
Already filed but disappointed with your refund amount?
It's not too late to make sure you've gotten your biggest refund this year. Our Tax Pros will give your return a FREE second look to make sure that you've gotten every credit and deduction you deserve.
See how we help people like you
"Great service. Knowledgeable tax preparer. I walked away feeling good about switching to Jackson Hewitt."

"It's fast and convenient, especially when you have children. I love that you can go grocery shopping and drop off your tax stuff and finish shopping."

"The experience was quick and easy. A lot better than my past years with another tax service."

"Fast, easy, and convenient. Took very little time to complete my taxes, and I had enough time to go shopping."
*Actual customer testimonials. Sweepstakes entry offered.
Photos are illustrative only.
The best guarantees in the business
When life and taxes change, your refund could, too. File with a Tax Pro and be 100% certain you're getting every dollar you deserve.
Guaranteed biggest refund or $100
No one else gets you a bigger refund or you get your tax prep fees back plus $100
Lifetime Accuracy Guarantee®
We stand behind our work. If the IRS tells you we made a mistake, we cover interest and penalties.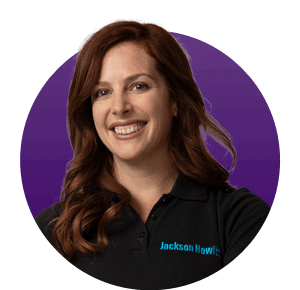 Get more in return®
WE SEE YOU

Our Tax Pros will connect with you one-on-one, answer all your questions, and always go the extra mile to support you.

WE GOT YOU

We have flexible hours, locations, and filing options that cater to every hardworking tax filer.

GUARANTEED

We've seen it all and will help you through it all. 40 years of experience and our guarantees back it up.