Oh no! We may not fully support the browser or device software you are using !

To experience our site in the best way possible, please update your browser or device software, or move over to another browser.
Filing taxes
Disaster Tax Relief in Disaster Areas
Year after year, natural disasters plague our nation and leave behind damaged or lost property. The federal government will designate certain areas affected by tornados, snowstorms, droughts, earthquakes, and hurricanes as federally declared disaster areas. The IRS attempts to ease the financial burden on taxpayers residing in these regions by providing disaster tax relief.
Who qualifies for disaster tax relief?
Individuals, families, and businesses may be eligible for federal assistance if they live, own a business, or work in a federally declared disaster area, incur sufficient property damage or loss, and, depending on the type of assistance, do not have the insurance or other resources to meet their needs.
There are different types of relief for those who live in a federally declared disaster area, but the most helpful is generally the casualty loss deduction. Other tax relief methods include accelerated refunds and postponed deadlines.
If you are unsure if you qualify for disaster tax relief, the IRS has a checklist.
When to claim a deduction for your tax relief
You can claim the casualty loss deduction for the tax year that the loss occurs or for the previous tax year. For instance, losses from a 2020 natural disaster can be claimed on a 2020 or 2019 tax return. The taxpayer can choose the more beneficial year.
For example, there were dozens of major disaster declarations in 2020 – including the historic wildfires in California and Colorado as well as Hurricane Laura in Louisiana, the strongest hurricane on record to make landfall in the state. Impacted taxpayers should include these losses on their 2020 tax returns.
One benefit of claiming the deduction on the previous year's return is to get money back sooner rather than later. This money will be distributed in the form of a refund on taxes paid on your prior-year return. That could make a big difference when you're trying to get back on your feet after a natural disaster.
Is COVID-19 a natural disaster when filing taxes?
The COVID-19 pandemic is considered a federally declared disaster. This means that the IRS will reimburse or pay for necessary personal, family, living, or funeral expenses if incurred due to COVID-19. Be aware that these relief payments do not include income replacements such as unemployment benefits, sick leave, or other time off paid by an employer.
If you are an affected taxpayer living or working in a federally declared disaster area, it's important that you understand all of your options and speak with a Tax Pro before you file your taxes. Find an office near you and schedule an appointment today. There might be more financial assistance available to you.

About the Author
Mark Steber is Senior Vice President and Chief Tax Information Officer for Jackson Hewitt. With over 30 years of experience, he oversees tax service delivery, quality assurance and tax law adherence. Mark is Jackson Hewitt's national spokesperson and liaison to the Internal Revenue Service and other government authorities. He is a Certified Public Accountant (CPA), holds registrations in Alabama and Georgia, and is an expert on consumer income taxes including electronic tax and tax data protection.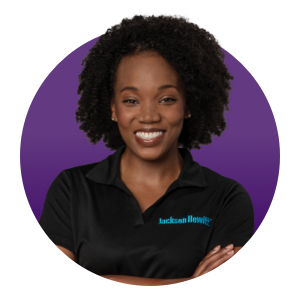 When every dollar matters, it matters who does your taxes
WE SEE YOU

Our Tax Pros will connect with you one-on-one, answer all your questions, and always go the extra mile to support you.

WE GOT YOU

We have flexible hours, locations, and filing options that cater to every hardworking tax filer.

GUARANTEED

We've seen it all and will help you through it all. 40 years of experience and our guarantees back it up.