Oh no! We may not fully support the browser or device software you are using !

To experience our site in the best way possible, please update your browser or device software, or move over to another browser.
Employment Tax Topics
Tax Impacts on Federal Employees
You may have heard rumors that federal government employees don't pay the same taxes as other Americans. However, that is simply not true. While some of their pension and retirement plans are different than non-federal employees, they still pay taxes and are impacted by the same tax code as non-federal employees.
According to the IRS, a government entity named The Defense Finance and Accounting Service is responsible for withholding and paying Federal income tax, social security, and Medicare taxes for all employees paid through the service. Federal employees also receive a Form W-2 and Tax Statement like many other taxpayers.
Do federal workers pay taxes?
As mentioned above, federal workers pay taxes. Under the Federal Employee Retirement System (FERS), all federal employees hired in 1984 or later pay Social Security and Medicare Taxes, including all public officials. Federal workers who were hired before 1984 benefited from the Civil Service Retirement System (CSRS), which provided retirement benefits for federal workers at the time. Civil Service employees who chose to stay in CSRS after 1982 are not eligible for Social Security. However, they still receive health care coverage through Medicare because they pay Medicare taxes on their federal earnings.
Federal pensions like the CSRS and FERS will be taxable on a Federal income tax return. State income tax laws regarding pension income may vary. Like others, these taxpayers will receive a portion of their already taxed contributions tax-free when they retire. Taxpayers can check to see if their pension is taxable using this tool from the IRS.
Don't miss out on every credit and deduction you deserve!

Thrift Savings Plan
The Thrift Savings Plan (TSP) is a retirement plan and investment plan for Federal employees and members of the uniformed services, including the Ready Reserve. TSP was created by Congress in the Federal Employee's Retirement System Act of 1986. It provides the same types of savings and tax benefits that many private companies offer their employees under 401(k) plans.
The TSP is very similar to a 401(k) plan because it is a defined contribution plan, which means the retirement income a taxpayer receives depends on how much the taxpayer or their agency or service is willing to contribute.
Memorandum on Deferring Payroll Tax Obligations
The memorandum was signed by the President in August 2020 and allowed federal employees to defer the 6.2% Social Security tax that is usually withheld each paycheck as part of the employee's payroll taxes. This expired in January and federal employees were expected to resume paying this tax starting in January 2021.
The repayment of the employee's share of Social Security taxes was extended from April through December 2021. Most government and military members will have their suspended payroll taxes divided into 24 (in some cases 26) equal portions and that portion will be collected each pay period.
There is no way for an employee to repay the taxes in a different manner.

About the Author
Mark Steber is Senior Vice President and Chief Tax Information Officer for Jackson Hewitt. With over 30 years of experience, he oversees tax service delivery, quality assurance and tax law adherence. Mark is Jackson Hewitt's national spokesperson and liaison to the Internal Revenue Service and other government authorities. He is a Certified Public Accountant (CPA), holds registrations in Alabama and Georgia, and is an expert on consumer income taxes including electronic tax and tax data protection.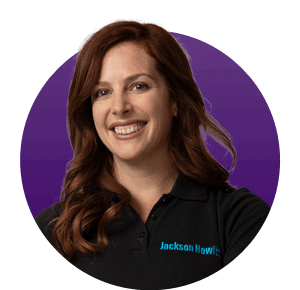 Get more in return®
WE SEE YOU

Our Tax Pros will connect with you one-on-one, answer all your questions, and always go the extra mile to support you.

WE GOT YOU

We have flexible hours, locations, and filing options that cater to every hardworking tax filer.

GUARANTEED

We've seen it all and will help you through it all. 40 years of experience and our guarantees back it up.