Oh no! We may not fully support the browser or device software you are using !

To experience our site in the best way possible, please update your browser or device software, or move over to another browser.
COVID-19 Impact
An Important Stimulus Message from Jackson Hewitt
It's easy to get lost in the growing sea of information regarding the fight against COVID-19 (Coronavirus). Here at Jackson Hewitt, one of our priorities is communicating clearly and openly about our response to this crisis, and how that response affects you: Our most important concern.
With the recent passage of The CARES Act — a $2 Trillion Coronavirus aid package — funds were earmarked for taxpayer stimulus assistance, and many of the concerns regarding how those funds will be paid out are addressed below. While we await further clarification from the IRS, we can confirm the following items:
Many Jackson Hewitt® clients should be eligible to receive up to $1200 for individuals, $2400 for joint taxpayers, and an additional $500 for each dependent child under 17. Extensive information on eligibility and income thresholds is available on Jackson Hewitt's Frequently Asked Questions

The amount each taxpayer qualifies for will likely be based on information from their most recent tax filing. If you have already filed your 2019 taxes, the IRS has your most recent information and will determine the amount you will receive using this information. According to the IRS, most taxpayers are not required to take any actions to activate this assistance.

In the past, some Jackson Hewitt clients received tax refunds on prepaid cards. We are awaiting clarification on whether that will be an option for this disbursement. If you would like to request a new card or update your information, log into your prepaid account, select "Settings", and modify the appropriate option. Prepaid cards usually arrive within 7-10 business days.
The IRS recently stated that it expects to begin payments of the stimulus within three weeks, but it could take longer to receive those funds. In the interim, please visit www.jacksonhewitt.com/tax-help/coronavirus/ for updated information on Jackson Hewitt's response. Information regarding The Department of Treasury and The IRS' ongoing efforts can be found at https://www.irs.gov/coronavirus. We wish you and your loved ones good health as we all work together to halt the spread of the Coronavirus, and we look forward to servicing your tax needs for many decades to come.

About the Author
Jo Willetts, Director of Tax Resources at Jackson Hewitt, has more than 35 years of experience in the tax industry. As an Enrolled Agent, Jo has attained the highest level of certification for a tax professional. She began her career at Jackson Hewitt as a Tax Pro, working her way up to General Manager of a franchise store. In her current role, Jo provides expert knowledge company-wide to ensure that tax information distributed through all Jackson Hewitt channels is current and accurate.
Jackson Hewitt Editorial Policy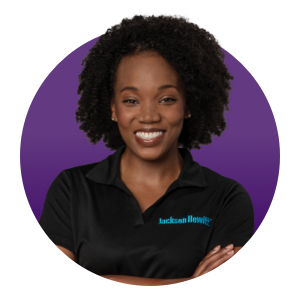 When every dollar matters, it matters who does your taxes™
WE SEE YOU

Our Tax Pros will connect with you one-on-one, answer all your questions, and always go the extra mile to support you.

WE GOT YOU

We have flexible hours, locations, and filing options that cater to every hardworking tax filer.

GUARANTEED

We've seen it all and will help you through it all. 40 years of experience and our guarantees back it up.