The Most Common Deductions for Self-Employed Workers

This sector of the US economy is experiencing enormous growth, and with more people than ever becoming entrepreneurs, joining the gig economy, starting a small business, or otherwise working as self-employed professionals, it could pay to know how self-employment can impact your tax situation.
One of the most important deductions is the new Qualified Business Income (QBI): Self-employed workers and small business owners might be eligible for a deduction of 20% of eligible income before taxes. The QBI deduction is available to taxpayers whose taxable income falls below $160,725 for individuals, or $321,400 for joint returns, and to certain taxpayers with higher business income. QBI is income from a trade or business in the US, such as rideshare driving, consulting, e-commerce, or reselling income. The deduction does not include wages earned as an employee and business-generated capital gains, interest, and dividend income.
In addition to the QBI deduction, here are seven of the most important and common deductions available to gig-economy workers, freelancers, contractors, the self-employed, small business owners, and entrepreneurs. Depending on their profession and whether they qualify for these deductions, these taxpayers may be able to deduct:
Maintenance and repairs for vehicle upkeep and expenses, including oil, registration fees, insurance, parking fees and tolls, and depreciation (if you own the car or truck), or leasing costs: These may include the fees paid to a cab company for using its cars, or rental fees for a truck driver's trailer. You should be sure to keep a log of all job-related expenses, miles driven for business, and your total mileage for the year. You must have tracked all the miles and all the expenses to determine the business portion of the expenses.
Travel expenses including transportation, lodging, and incidental expenses such as laundry, phones, maid service, and others.
Cost and maintenance of special work clothing. To be deductible, the clothing must be required for work and not suitable for everyday use – for example, safety shoes for a building contractor while on the construction site.
State and local government licensing and regulatory fees as well as liability insurance premiums.
Union and trade association dues as well as subscriptions to trade publications.
The expenses associated with a home office as well as equipment and supplies.
Continuing education for self and employees.
If you've made $600 or more from any one gig, you should receive Form 1099-MISC, and if you've been paid through a third party, you can expect to get Form 1099-K if you've been paid at least $20,000, or have at least 200 transactions. Even if you receive neither of these forms, you are still responsible for reporting – and paying taxes on – this income.
If you're self-employed in America's rapidly expanding gig economy, getting to know the tax deductions you might qualify for can help you stay ready and keep track of your job-related spending throughout the year. Don't be surprised at tax time; stay informed and stay on top of your taxes.

About the Author
Mark Steber is Chief Tax Officer, responsible for key initiatives that support overall tax service delivery and quality assurance. Mark also serves as a Jackson Hewitt liaison with the Internal Revenue Service, states, and other government authorities. With over 30 years of tax experience and deep knowledge of the federal and state tax codes, Mark is widely referenced as an expert on consumer income tax issues, especially electronic-tax and data-protection issues.
View Mark's LinkedIn Profile
Jackson Hewitt Editorial Policy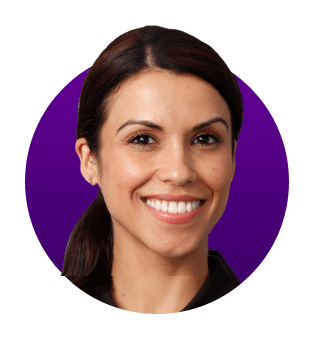 Why Jackson Hewitt®?
We'll work hard for you
Our Tax Pros will answer your questions, provide tax tips, and help you get smarter about your money.
We know our stuff
Jackson Hewitt is a leader in the tax industry, having prepared millions of tax returns in more than 35 years.
We'll make it easy
We're committed to helping you, fast and efficiently. Taxes done how you want and when you want.