Oh no! We may not fully support the browser or device software you are using !

To experience our site in the best way possible, please update your browser or device software, or move over to another browser.
5 Scariest Taxes (and how a Tax Pro can help)
Just in time for Halloween, frightening things you need to pay taxes on.
Your state tax refund. You might have to pay taxes on your state tax refund if deducted state taxes on your federal return, and then ended up getting a refund.
Your gigs. You must pay taxes on side gigs like driving for Uber, selling crafts online, and even under-the-table income–even from family and friends. And this year, cash apps must report any money you get over $600 to the IRS.
Your unemployment income. Sorry, the IRS doesn't give you a break, except for that one year during COVID.
Your kids' income. Your child must file a tax return if they made more than the standard deduction, or if they have a side gig and made more than $400. Yes, this includes babysitting, mowing lawns, summer job income, and even selling sneakers online.
After death. Taxes don't stop with death. Someone must file taxes on behalf of anyone who dies.
In essence, you must report every penny you earn. The good news is, your Jackson Hewitt Tax Pro knows all the rules and will be sure to get you all the credit—and money back—you deserve.

About the Author
Jo Willetts, Director of Tax Resources at Jackson Hewitt, has more than 35 years of experience in the tax industry. As an Enrolled Agent, Jo has attained the highest level of certification for a tax professional. She began her career at Jackson Hewitt as a Tax Pro, working her way up to General Manager of a franchise store. In her current role, Jo provides expert knowledge company-wide to ensure that tax information distributed through all Jackson Hewitt channels is current and accurate.
Jackson Hewitt Editorial Policy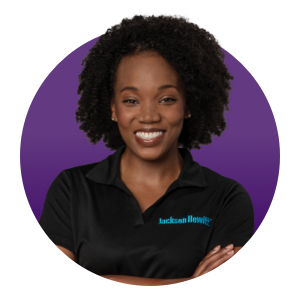 When every dollar matters, it matters who does your taxes™
WE SEE YOU

Our Tax Pros will connect with you one-on-one, answer all your questions, and always go the extra mile to support you.

WE GOT YOU

We have flexible hours, locations, and filing options that cater to every hardworking tax filer.

GUARANTEED

We've seen it all and will help you through it all. 40 years of experience and our guarantees back it up.