Mother's Day Tax Tips For Moms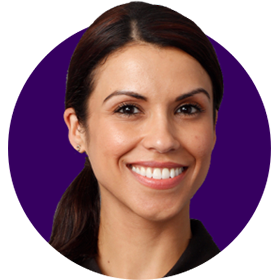 Few can argue that no one works harder than mom to keep the family happy. This Mother's Day, we celebrate all the hardworking moms and moms-to-be with a list of handy tax-related benefits, along with some commonly overlooked tips, that come with being a mom:
Newborn medical expenses – Is this your first Mother's Day? If your child was born in 2018, you may be able to deduct the medical expenses you paid (anything since January 2018). Eligible expenses include the costs for the birth of your child, well baby check-ups, and other medical visits for babies and parents. Under tax reform, you may have a larger medical deduction in 2018. For this year, you only have to subtract 7.5%, instead of 10%, of your Adjusted Gross Income (AGI) from your total medical expenses.
New children mean new credits – There is no better tax benefit than having a new child for your tax return. Due to tax reform, you are no longer able to claim a dependent exemption amount for the new child, but you can claim various child-related tax credits. These credits include the increased Child Tax Credit, the Child and Dependent Care Credit (commonly referred to as the "daycare credit"), and even the Earned Income Tax Credit, which is available for families with an income of less than $55,000.
Adopting a child – Tax reform didn't affect the Adoption Credit, so if you adopted a child in 2018, you may be eligible for a credit of up to $13,840 per child. The child can't be a stepchild to you or your spouse, and if they are considered special needs by your local Department of Family Services, you are eligible for the full credit amount for each child you adopt.
Educating your child – Don't forget to start contributing to a Coverdall Education Savings Account or Qualified Tuition Program (also referred to as a 529 Plan). These plans are great options to pay for your child's future education expenses. Both the Coverdall ESA and 529 Plan can be used for K-12 as well as college and university. With the Coverdall ESA, you can contribute up to $2,000 per year if your modified AGI is less than $110,000 ($220,000 if you're Married Filing Jointly) and the funds must be used by age 30. The 529 Plans allow you to pre-pay college tuition at today's prices. For both plans, distributions are tax-free when used for qualified education expenses.
Educating yourself - Your kids are in school all day and you want to continue your education. If you pay expenses related to college, graduate or vocational school you may be able to claim the Lifetime Learning Credit. This is a non-refundable credit of up to $2,000 of qualified tuition, fees, and expenses you paid for yourself, spouse, or a dependent. You do not have to be in a degree program, a full-time student, or in the first four years of post-secondary education. If you are going to school full-time to get your undergraduate degree, you may be eligible for the more beneficial American Opportunity Credit. This one provides up to $2,500 in credit with $1,000, or 40% of the credit, treated as a refundable credit. Money in your pocket for going to school!
Selling your home – Whether your family has grown or you find yourself in an empty nest, it may be time to move from your current home. One of the best tax breaks for homeowners remains unchanged: Up to $250,000 ($500,000 if you're Married Filing Jointly) of profit from the sale of your house is tax-free. Keep the receipts for any home improvements you do, such as installing new carpet, closet organizers, or even new kitchen cabinets. You can include the cost of these improvements in the basis of your home when you sell.
Real estate and personal property – You can still deduct your real estate and personal property taxes, as well as either your state and local income taxes, or sales taxes. However, tax reform does limit your total deduction to $10,000 in taxes. Taxpayers who live in high-income tax or real estate tax areas could see a reduction in their total itemized deductions.
Volunteering – If you volunteer your services for your children's teams or activities – for example, coaching the cheerleading squad or softball team – you may be able to claim a charitable contribution deduction. Your mileage to and from the volunteer activity is deductible at 14 cents per mile, and out-of-pocket expenses for necessary supplies, equipment, and uniforms are also deductible as charitable contributions. Remember to keep those receipts and a mileage log for all your travel as a volunteer!
Camp credits – Are your children under age 13, and did you send them to a day camp while you and your spouse worked, this year? If so, you may be able to claim a credit on your expenses. You may be able to claim a credit of between 20 and 35 percent of your expenses up to $3,000 ($6,000 for two or more children) on your income taxes. Make sure you get a receipt from the daycare provider(s) and the day camp.
Remember your filing status – If you are a single mom, don't forget to file with the correct filing status. You may be eligible to use the Head of Household filing status if you have physical custody of your child for more than half the year, are single, and provide the main support for your household. This will qualify you for lower tax rates, higher credit amounts, and potentially, many other tax benefits.
We know motherhood involves a lot of sacrifice and hard work, but nothing beats the personal rewards. You should enjoy the financial benefits that come with being a mom. Whether you're a new mom, seasoned pro or empty nester, you deserve a break (and maybe flowers and breakfast in bed). Happy Mother's Day, moms – you've earned it!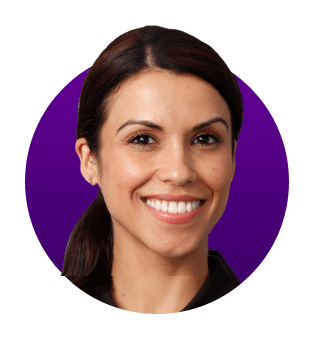 Why Jackson Hewitt®?
We'll work hard for you
Our Tax Pros will answer your questions, provide tax tips, and help you get smarter about your money.
We know our stuff
Jackson Hewitt is a leader in the tax industry, having prepared millions of tax returns in more than 35 years.
We'll make it easy
We're committed to helping you, fast and efficiently. Taxes done how you want and when you want.