Oh no! We may not fully support the browser or device software you are using !

To experience our site in the best way possible, please update your browser or device software, or move over to another browser.
Tax Fraud and Scams
Only You Can Prevent Tax Refund Fraud
Well, maybe not only you, but a large part of the prevention starts with you. We live in an increasingly digital world, and there is no turning back – not that we'd want to, anyway; everyday tasks are made easier through new technology. Ideally, the benefits of technology far outweigh the risks, consequences, and inconveniences.
That said, the fact that much of our personal data is digitized makes it easy for cybercriminals, or hackers, to steal sensitive information – from places like doctors' offices, where your medical history is stored; emails, personal and business; universities, whose databases contain your academic and financial data; and even credit agencies, where your important financial information is kept. Cybercriminals who successfully steal personal data can then use that information to accomplish a range of illegal things. Any business that collects Social Security numbers and birth dates has an increased chance of being targeted by criminals trying to gain access to personal information.
These criminals know how lucrative it can be for them to file fake tax returns, and they're constantly inventing new schemes to do so. Even with all the progress made regarding data security, bad guys still often succeed – they can steal your data, file a fake tax return, and lay claim to your tax refund.
These days, the IRS is continually developing and deploying tax return protection measures, including identity authentication, in an effort to reduce identity and refund theft. While these measures have had documented success, there is still a long way to go in the fight. Still, the easiest, most proactive way to protect your tax return and your tax refund is up to you; it's really simple – file your tax return early!
If the unfortunate should happen and your information is compromised, the first clue that you may have been the victim of fraud – and, in particular, Identity Theft Tax Refund Fraud (IDTTRF) – will come in the form of a notice from your tax professional or tax software company saying the IRS is not able to process your tax return. If the IRS can't process your return, it's likely because they have already received a fake return using your Social Security number and other key bits of your identity. Now your tax return, the real one, is the second one filed with your Social Security number – so the IRS will put a hold on your return, delaying your refund. However, if you've had your identity stolen, a delayed tax refund is likely just the tip of the iceberg for you –be prepared for tons of paperwork, phone calls, and stress before you get the whole matter cleared up.
As we approach the end of the year and the beginning of tax season, remember to take action! Help protect yourself and combat tax refund fraud simply by filing earlier. Because many taxpayers wait until late in tax season to file, or file for an extension, cybercriminals use the opportunity to steal identities and, consequently, refunds. Delaying filing your taxes gives these criminals time to file a return in your name, reroute your refund to an unknown address, and take your refund check to the bank.
Corresponding with the proliferation of technology in our lives, identity theft is on an alarming rise, and tax refund theft, which unfortunately happens quite a bit, is part of this problem. Arm yourself with knowledge to prevent ID theft, and file your tax return as early as possible with your trusted Tax Pro – it's an easy, proactive step to protect your biggest paycheck of the year, and helps ensure your tax refund gets to the right person: you.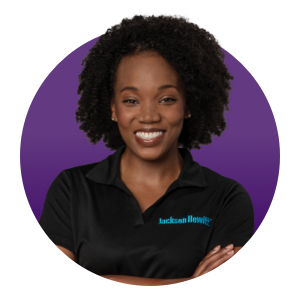 When every dollar matters, it matters who does your taxes™
WE SEE YOU

Our Tax Pros will connect with you one-on-one, answer all your questions, and always go the extra mile to support you.

WE GOT YOU

We have flexible hours, locations, and filing options that cater to every hardworking tax filer.

GUARANTEED

We've seen it all and will help you through it all. 40 years of experience and our guarantees back it up.