Oh no! We may not fully support the browser or device software you are using !

To experience our site in the best way possible, please update your browser or device software, or move over to another browser.
Credits
What is the Earned Income Tax Credit (EITC), or EIC?
In 2021, the average amount of Earned Income Tax Credit received per tax return nationwide was nearly $2,400. Imagine not cashing a check for that much! That's essentially what taxpayers who don't claim an EITC are doing — not getting all the money they have earned for their hard work.

About the Author
Mark Steber is Senior Vice President and Chief Tax Information Officer for Jackson Hewitt. With over 30 years of experience, he oversees tax service delivery, quality assurance and tax law adherence. Mark is Jackson Hewitt's national spokesperson and liaison to the Internal Revenue Service and other government authorities. He is a Certified Public Accountant (CPA), holds registrations in Alabama and Georgia, and is an expert on consumer income taxes including electronic tax and tax data protection.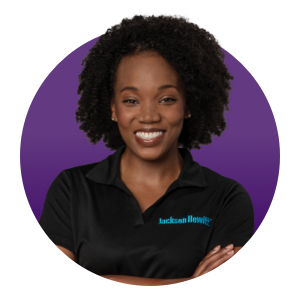 When every dollar matters, it matters who does your taxes™
WE SEE YOU

Our Tax Pros will connect with you one-on-one, answer all your questions, and always go the extra mile to support you.

WE GOT YOU

We have flexible hours, locations, and filing options that cater to every hardworking tax filer.

GUARANTEED

We've seen it all and will help you through it all. 40 years of experience and our guarantees back it up.