Oh no! We may not fully support the browser or device software you are using !

To experience our site in the best way possible, please update your browser or device software, or move over to another browser.
COVID-19 Impact
Ways to File with Jackson Hewitt
Though the Treasury Department and IRS recently deferred the national tax deadline from April 15, 2021 to May 17, 2021, Jackson Hewitt and its franchisees continue to create safe and easy ways to file for our customers.
With unemployment and job insecurity rising, we encourage taxpayers expecting a refund to file with Jackson Hewitt using any of the convenient methods below. Our Tax Pros stand ready to help you at every stage of the process!
Jackson Hewitt Online Tax Pro: Allows clients to get personalized service from a Tax Pro but without the store visit. Clients simply upload their documents remotely, talk with a Tax Pro, and complete their return from anywhere, including from the comfort of their own home.
Jackson Hewitt Document Drop-Off: Document Drop-off allows clients to benefit from reducing time in the office working with their favorite Tax Pro. After visiting Jacksonhewitt.com to get a personalized checklist of all necessary documents, clients can drop-off their tax documents at Jackson Hewitt locations where our Tax Pros are implementing enhanced cleaning practices outlined by local and national health officials. Once returns are completed, your Tax Pro will reach out to provide a time to pick up your completed return. Easy.
Jackson Hewitt Locations: With over 5,500 locations across the country including 3000 in Walmart stores, Tax Pros are available to help clients in-person, where it is possible, and maybe open year-round, depending on the location. To comply with national and local safety requirements, Jackson Hewitt Tax Pros are practicing social distancing, have increased cleaning practices to align with current requirements, and have moved to an "appointment only" schedule.
As we continue to work together to face the challenges presented by COVID-19 (Coronavirus), Jackson Hewitt is here to provide the tools you need to file your tax return comfortably. For additional information on the IRS' response to the Coronavirus and how that may affect your tax filings, visit Jackson Hewitt's Coronavirus Information Center. While there, try our new Stimulus Calculator and see how much you may be eligible to receive in the coming stimulus payment.

About the Author
Jo Willetts, Director of Tax Resources at Jackson Hewitt, has more than 35 years of experience in the tax industry. As an Enrolled Agent, Jo has attained the highest level of certification for a tax professional. She began her career at Jackson Hewitt as a Tax Pro, working her way up to General Manager of a franchise store. In her current role, Jo provides expert knowledge company-wide to ensure that tax information distributed through all Jackson Hewitt channels is current and accurate.
Jackson Hewitt Editorial Policy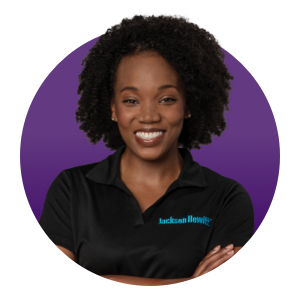 When every dollar matters, it matters who does your taxes
WE SEE YOU

Our Tax Pros will connect with you one-on-one, answer all your questions, and always go the extra mile to support you.

WE GOT YOU

We have flexible hours, locations, and filing options that cater to every hardworking tax filer.

GUARANTEED

We've seen it all and will help you through it all. 40 years of experience and our guarantees back it up.