Oh no! We may not fully support the browser or device software you are using !

To experience our site in the best way possible, please update your browser or device software, or move over to another browser.
You might have heard about how it is possible to settle your IRS tax debt for less than the actual amount you owe. While it is not possible to get the IRS to let you off easily, there are some circumstances where you might be able to work out an Offer in Compromise (OIC).
An OIC is an agreement between you and the IRS that lets you settle your liabilities for an amount lower than what you really owe. However, this is not something everyone can take advantage of, and there are certain criteria to be met in order to qualify for an OIC. The OIC should be considered only when all other payment options have been assessed and exhausted, which can require turning to a tax professional for assistance.
Who is Eligible?
The IRS will look at your assets, ability to pay, income, and expenses to determine whether you are eligible for an OIC. This will include verifiable information with regard to your investments, available credit, retirement plans, other assets, and cash. If you can demonstrate that you are unable to wholly fulfill your tax liability or show that doing so will lead to severe financial hardship, then the IRS might agree to an OIC. If you are involved in open bankruptcy proceedings, you are ineligible for an OIC.
Making an Offer
Before presenting your offer, it is important to file all your tax returns that are due or past due. You must also make all estimated tax payments for the current year. If you are a business owner and have employees, it is essential you pay all federal tax deposits for the current year before submitting your offer. Once you meet this criteria, you must come up with a realistic offer the IRS might look at favorably. The IRS usually applies a formula for this offer that is based on any leftover monthly income after your allowed expenses, plus any income available from your assets.
Keep in mind that failure to pay your OIC installments on time will be treated as a default which will remove you from the OIC program and require you to pay the remaining balance of the original tax debt. New tax problems, including penalties and interest recalculated from the date of the OIC agreement, will be assessed. The IRS is not likely to enter into a second settlement agreement with you.
Arriving at a Payment Schedule
Your initial payment will depend on the offer you make and the payment option you choose. There are two payment options to choose from, once you arrive at an OIC.
Lump Sum: Here, you can submit a 20% down payment on the total offer amount along with the application. In this case, the IRS will send you a written confirmation if your offer is accepted. The rest of the amount will then have to be paid in five or fewer installments.

Monthly Payments: You can repay the IRS through monthly payments spread out over a period of up to 24 months, or monthly payments that extend up to the remaining statute of limitations of your tax debt. Here too, the initial payment has to be submitted along with the application. You must keep paying the monthly installments till the IRS arrives at a decision on your offer.
You might be exempted from making the initial payment or sending the application fee if you are eligible for a Low-Income Certification. You will not be required to pay monthly installments for the period your application is under consideration.
What Happens When the IRS Arrives at a Decision
Once you have submitted your offer, it can take months for the IRS to arrive at a decision. If you do not hear from the IRS within two years of the date the agency receives your offer, you can take it to mean that your offer has been accepted. When an offer is accepted, you will have to accede to the offer terms outlined. As with any tax debt, all refunds you expect to receive in the calendar year, will go toward your tax debt. Until you completely pay your debt in full, your federal tax lien will not be released. Also, remember that some of the information related to the offer terms may be available to the public for review. If your offer is rejected, you will have 30 days to appeal the IRS' decision.
Other Ways of Settling Tax Debt With the IRS
In addition to an Offer in Compromise, there are some other to pay off your tax debt to the IRS. They include:
Partial Payment Installment Agreement: This is a recent option offered by the IRS. Under this, you can sign up for a long-term payment plan to pay off a reduced amount of your tax debt. This is an installment agreement and can help you negotiate the lowest possible monthly amount to pay your back taxes.
Other Types of Installment Agreements: Here, you can set up a monthly installment plan to pay off the IRS. There are two types of installment agreements; one is free and the other has a fee. With either option, you choose the amount of monthly payment as long as you can pay your tax debt within the timeframe. A long-term installment plan allows you to pay your taxes within six years, and has an associated fee based on how you choose to make your payments: by check, money order, direct debit, or other online payment methods. In a short-term installment plan, you must pay your tax debt within 120 days, and there are no fees to enter into this plan. If you are unable to pay your tax bill within the 120 days, you will have to apply for the long-term installment plan and pay the associated fees. In all cases, penalties and interest continues to accrue on the unpaid balance, and you will be billed for all remaining penalties and interest with your last tax payment.
Filing for Bankruptcy: By doing this, you may be able to discharge some types of income tax debt with a Chapter 7 or Chapter 13 bankruptcy proceeding. However, the rules are strict and you should check to see if you qualify to write off your tax debt under this clause before actually filing for bankruptcy.
Not Currently Collectible: Under this program, the IRS voluntarily gives you a breather of about a year so you can get your finances in order. This can come in handy, particularly when there is an imminent IRS lien, levy, or seizure looming over you. Taxpayers in serious financial trouble and without sufficient monthly income to pay necessary living expenses may qualify for this program.
While there are no guarantees the IRS will accept any of these settlement offers, knowing your options when it comes to paying off tax debt can only serve to benefit you. Settling your tax debt can be confusing, and having a tax professional on hand can be a big help.

About the Author
Mark Steber is Senior Vice President and Chief Tax Information Officer for Jackson Hewitt. With over 30 years of experience, he oversees tax service delivery, quality assurance and tax law adherence. Mark is Jackson Hewitt's national spokesperson and liaison to the Internal Revenue Service and other government authorities. He is a Certified Public Accountant (CPA), holds registrations in Alabama and Georgia, and is an expert on consumer income taxes including electronic tax and tax data protection.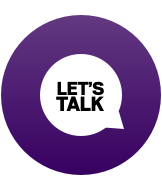 Owe back taxes? Jackson Hewitt® can help.
Thank you for your submission. We'll be in touch soon.
Learn More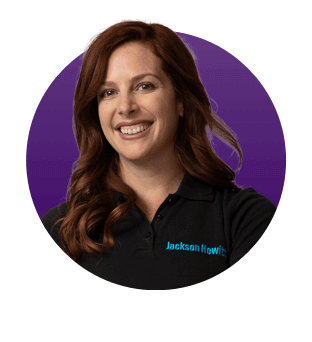 Why Jackson Hewitt®?
We see you
Our Tax Pros will connect with you one-on-one, answer all your questions, and always go the extra mile to support you.
We got you
We have flexible hours, locations, and filing options that cater to every hardworking tax filer.
GUARANTEED
We've seen it all and will help you through it all. 35 years of experience and our guarantees back it up.