What Is an IRS Offer In Compromise

An Offer in Compromise —also known as an OIC— is an IRS program that allows taxpayers to settle their outstanding debts for a lower amount than currently owed. The IRS may reject the offer if it doesn't meet their threshold for approval, leaving taxpayers no option but to file an appeal if they choose to pursue their case. In 2017, roughly 62,000 OIC's were submitted to the IRS with only 25,000 cases being approved. This amounts to a rejection rate of nearly sixty percent and highlights the importance of approaching the OIC application with extensive care and planning. Any errors, miscalculations, or unclear information will slow down the application and possibly lead to a full rejection of the claim. To submit an OIC application, there are clear requirements that must first be met.
How Do I Qualify for an OIC?
Applicants for the Offer in Compromise program must meet the following requirements:
Must be free of any ongoing bankruptcy proceedings

Must be current with all federal tax return filings

Must have received a bill for at least one tax debt currently included in the OIC offer

Must be current with all estimated tax payments

If self-employed with employees, they must be current with all federal tax deposits
If any of these items are outstanding when the OIC is submitted, an automatic rejection will be triggered. Remember, the overall goal of the OIC is to reach an accommodation between the taxpayer and the IRS that satisfies both parties. Any pending debt obligations to the IRS, outside of those addressed by the OIC, will only slow down and complicate the process. For example, if any tax returns remain unfiled and the IRS determines a balance is owed on previous returns, they can apply the initial OIC payment to the outstanding tax return balance. So be sure to make monthly payments while waiting on a decision from the IRS. Failure to make payments during this time can result in the offer being returned and there is no appeal[1] allowed, so it is critical that taxpayers applying for OIC's be current with their tax returns as the OIC review will include a taxpayer's history to date.
Furthermore, considerations regarding a taxpayer's ability to pay the debt, income, expenses, and asset equity will be considered before a determination is made on whether an OIC is appropriate. If expensive assets that hold significant equity (cars, homes, investments etc.) are owned by the taxpayer, the Revenue Officer tasked with reviewing the application will likely find that there is an ability for the taxpayer to meet their debt obligations. This often results in an outright rejection of the application or at a minimum, a violation of the "Doubt as to Collectability" requirement. Since enough assets are owned by the taxpayer to cover the debt, the debts can be collected and the taxpayer fails the doubt as to collectability test. Be sure to attach any documents proving an incorrect debt, proving the debt is not the taxpayer's, or that paying in full would create extraordinary hardship. These situations are often referred to as Doubt as to Liability and Effective Tax Administration.
What Documents Do I Need to Get an Offer in Compromise Approved?
To properly file an OIC, all application and supporting documents should be included at the time of submission to the IRS. Ideally, both sets of documents should clearly show why an OIC is the right outcome for this case. Keeping in mind that less than half of these applications are ultimately approved, the assistance of knowledgeable professionals such as Jackson Hewitt's Tax Debt Resolution Specialists can make a significant difference to the outcome.
An application must include the following items:
Form 656, Offer in Compromise

Completed and signed Form 433-A (OIC), Collection Information Statement for Wage Earners and Self-Employed Individuals, if applicable

Completed and signed Form 433-B (OIC), Collection Information Statement for Businesses, if applicable

$186 application fee, unless Low-Income Certification requirements are met

Initial offer payment based on the payment option chosen, unless Low-Income Certification requirements are met
For ease, the majority of these items (excluding the application fee and initial offer payment) are included in IRS Form 656 Booklet: Offer in Compromise. This booklet contains extensive information regarding general OIC knowledge, requirements to apply, additional documents to attach, all required application forms, and information on different payment options. Jackson Hewitt's Tax Debt Specialists are familiar with the complex requirements of the OIC process and can help manage the review, submission, and appeals process to increase the chances of getting an OIC application approved.
How Much Should You Offer in Compromise to the IRS?
Even if an OIC is accepted and a payment plan is approved, taxpayers are still charged penalties and interest until the agreed amount is completely paid. For this reason, paying off the total tax debt and avoiding IRS collections activity is usually the best financial option. Carrying IRS debt in any form will often result in collections, damage to credit, liens and levies placed on personal assets, and potential seizures of private wealth. Given the options, it is often cheaper in the long-term to pay what is owed to the IRS. However, should the taxpayer choose to pursue an OIC, there are a multiple payment options:
Periodic Payments: In this case, the first payment is included in the offer and the balance is paid over a period of 24 months or less in consultation with the proposed offer terms.
Lump Sum Cash: Here, 20% of the total offer is paid when the OIC is submitted. The remaining 80% of the balance is paid in 5 or less payments within 5 months of the date of acceptance of the offer.
Exceptions: If a taxpayer meets the requirements for low-income certification, no payments are required while the offer is considered. Deposits can be made at the taxpayer's discretion, but they may be returned if the offer is not accepted. If accepted, they are applied to the outstanding balance.
If an OIC application is rejected, the taxpayer is still liable for the original tax debt and all accrued interest and penalties. Any payments already made (such as in the OIC offer) will be applied to the outstanding debt. However, a period of 30 days will be provided to appeal this decision using a Request for Appeal of Offer in Compromise Document (Form 13711). The IRS Independent Office of Appeals can provide assistance on best practices for appealing a rejected offer. With that said, if an OIC offer is rejected, it may be time to acquire professional tax assistance if it is not already in place.
How Jackson Hewitt Can Help
Jackson Hewitt's Tax Debt Specialists have a wide variety of tools to manage tax debt. Whether simple or complex, our Tax Debt Specialists are trained to work directly with the IRS and keep our clients updated throughout the process. A dedicated Tax Debt Specialist can take immediate action to help stop threatening notices and letters from the IRS, temporarily suspend collection activities already taking place, and request a short-term hold on active wage garnishments and bank levies. Such actions may become permanent once an agreement is implemented. For convenience, installment agreement requests can also be created during the filing of an annual tax return and included with that submission. Contact us at 1-866-434-8751 to learn about our debt resolution process and see how committed Jackson Hewitt is to working hard for the hardest working.

About the Author
Jo Willetts, Director of Tax Resources at Jackson Hewitt, has more than 25 years of experience in the tax industry. As an Enrolled Agent, Jo has attained the highest level of certification for a tax professional. She began her career at Jackson Hewitt as a Tax Pro, working her way up to General Manager of a franchise store. In her current role, Jo provides expert knowledge company-wide to ensure that tax information distributed through all Jackson Hewitt channels is current and accurate.
Jackson Hewitt Editorial Policy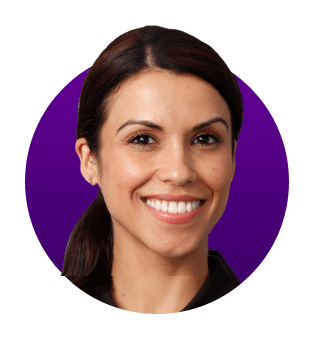 Why Jackson Hewitt®?
We'll work hard for you
Our Tax Pros will answer your questions, provide tax tips, and help you get smarter about your money.
We know our stuff
Jackson Hewitt is a leader in the tax industry, having prepared millions of tax returns in more than 35 years.
We'll make it easy
We're committed to helping you, fast and efficiently. Taxes done how you want and when you want.