Oh no! We may not fully support the browser or device software you are using !

To experience our site in the best way possible, please update your browser or device software, or move over to another browser.
For richer and for poorer? Absolutely, and when it comes Innocent Spouse Relief, even divorce and a court decree may not stop the IRS from pursuing unpaid taxes. The IRS takes unpaid debts very seriously and will utilize a variety of avenues including wage garnishment, federal levies on property and assets, and offsetting future tax refunds until the debt is paid in full. Innocent Spouse relief represents a potential halt to these collection activities for one of the parties to a joint tax debt and is triggered by the submission of Form 8857. IRS Form 8857 is used to request the IRS exempt a taxpayer from all or part of tax liabilities that originated with a joint return involving a spouse or former spouse.


The three types of Innocent Spouse Relief
Innocent Spouse Relief allows one of two taxpayers responsible for an IRS tax debt to be absolved of all, or part of, a federal tax debt that occurred for a tax year a joint return was filed. Federal tax debt includes taxes, penalties, and interest.
There are three distinct types of Innocent Spouse Relief;
Innocent Spouse Relief

By requesting innocent spouse relief, you can be relieved of responsibility for paying tax, interest, and penalties if your spouse did something wrong on your tax return.

Relief by Separation of Liability

Under this type of relief, you allocate (divide) the understatement of tax (plus interest and penalties) on your joint return between you and your spouse (or former spouse).

Equitable Relief

If you do not qualify for innocent spouse relief or separation of liability, you may still be relieved of responsibility for tax, interest, and penalties through equitable relief.
How does Innocent Spouse Relief work?
Unfortunately, Innocent Spouse Relief will not cover every type of debt that may result from an incorrect tax filing. If your request for relief is approved, the penalties, interest, and taxes directly related to improperly reported or omitted items on your joint return can only be collected from your current or former spouse. However, a variety of taxes are exempt from Innocent Spouse Relief and can still be collected from you by the IRS. These include Individual Shared Responsibility payments, business taxes, Trust Fund Recovery penalties for employment taxes, household employment taxes, and any other taxes deemed to exist outside of your relief. The IRS will assess your complete tax liability, if any, after Form 8857 is filed.
Who qualifies for Innocent Spouse Relief?
Each situation is different, but if you did not know of the items on the tax return that caused the additional taxes, penalties, and interest, you may qualify for Innocent Spouse Relief. Some of the qualifications for Innocent Spouse relief are as follows:
You were/are married and filed a joint tax return
Your former/current spouse improperly reported income on a joint return
You can prove that when you signed said joint return, you either didn't know or had no reason to know that the income was incorrectly reported
Taking all facts into account, it would be unfair to hold you liable for the unpaid taxes
To determine if it is unfair to hold you responsible for the unpaid debt, the IRS will assess whether you received benefits in excess of normal support, whether you were deserted by your spouse, whether a divorce/separation is currently in place, and whether you received additional benefits on the tax return. The IRS will research the actual amount you are responsible for after Form 8857 is filed, if any at all. However, taxpayers have the option of researching the amount owed themselves and can present different numbers to the IRS for consideration.
Those disqualified from Innocent Spouse Relief may have known the information in the joint tax return was incorrect or income was left off the return, or they can provide additional information showing the original tax return was filed correctly. Whatever the case may be, other levels of relief may exist depending on your specific situation.
Other types of relief available to innocent spouses
Failing to qualify for Innocent Spouse Relief may not be the end of the story. There are two other types of relief available to married persons, Separation of Liability Relief and Equitable Relief. Both types of relief still require that Form 8857 initially be filed, and come with separate qualification requirements per type of relief. To learn more about the Separation of Liability and Equitable Relief and how they may apply in your situation, contact Jackson Hewitt's Tax Resolution program.
When to contact a tax expert
Generally, filing Form 8857 means that your tax situation has become significantly more complex than the average American taxpayer. If you're unfamiliar with tax laws in this area and aren't sure how to proceed, the Tax Pros at Jackson Hewitt's Tax Debt Service stand ready to assist you throughout this process. Additionally, if you've already filed Form 8857 and were denied tax relief, other options including Separation of Liability and Equitable Relief may still be available to you. To further explore these options and learn which may apply to your situation, schedule a free tax debt relief consultation by visiting Jackson Hewitt's Tax Resolution page.
How Jackson Hewitt can help
Jackson Hewitt's team has a wide variety of tools to manage tax issues. Whether simple or complex, our team is trained to work directly with the IRS and keep our clients updated throughout the process. Contact us to learn about our resolution process and see how committed Jackson Hewitt is to working hard for the hardest working.

About the Author
Jo Willetts, Director of Tax Resources at Jackson Hewitt, has more than 25 years of experience in the tax industry. As an Enrolled Agent, Jo has attained the highest level of certification for a tax professional. She began her career at Jackson Hewitt as a Tax Pro, working her way up to General Manager of a franchise store. In her current role, Jo provides expert knowledge company-wide to ensure that tax information distributed through all Jackson Hewitt channels is current and accurate.
Jackson Hewitt Editorial Policy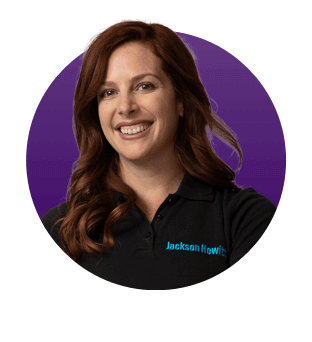 Why Jackson Hewitt®?
We see you
Our Tax Pros will connect with you one-on-one, answer all your questions, and always go the extra mile to support you.
We got you
We have flexible hours, locations, and filing options that cater to every hardworking tax filer.
GUARANTEED
We've seen it all and will help you through it all. 35 years of experience and our guarantees back it up.