Oh no! We may not fully support the browser or device software you are using !

To experience our site in the best way possible, please update your browser or device software, or move over to another browser.
Education Tax Topics
Lifetime Learning Credit
What is the Lifetime Learning Credit, how do you qualify for it, and what expenses does it apply to?
If you paid educational expenses for yourself, your spouse, or a dependent this year, you may be able to reduce your taxes by claiming the Lifetime Learning Credit. This nonrefundable credit can reduce your taxes by up to $2,000. The credit is 20% of the first $10,000 a family pays for tuition and fees for continuing education beyond high school.
Can I claim the Lifetime Learning Credit?
This credit is based on the total spent for the family and allows a credit for as little as one class, for students not enrolled in a degree or certificate program, even for graduate programs.
There are no minimum number of course credits or hours for you to qualify.
Are there income limits?
To claim the full credit, your modified Adjusted Gross Income (AGI) must be $58,000 or less as an individual, or $116,000 or less if you and your spouse are filing a joint return.
Is the credit refundable?
The Lifetime Learning Credit reduces the amount of income tax you owe. Any credit remaining after your tax bill is satisfied is not refundable.
Lifetime Learning Credit vs. tuition and fees deduction
As of December 31, 2019, the tuition and fees deduction remains expired and taxpayers can claim the Lifetime Learning Credit if they don't qualify for the American Opportunity Credit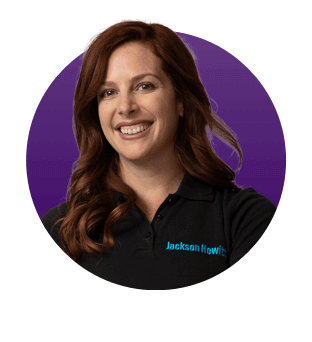 Why Jackson Hewitt®?
We see you
Our Tax Pros will connect with you one-on-one, answer all your questions, and always go the extra mile to support you.
We got you
We have flexible hours, locations, and filing options that cater to every hardworking tax filer.
GUARANTEED
We've seen it all and will help you through it all. 35 years of experience and our guarantees back it up.