Oh no! We may not fully support the browser or device software you are using !

To experience our site in the best way possible, please update your browser or device software, or move over to another browser.
Education Tax Topics
8 Key Education Tax Deductions & Credits
What are some credits and deductions students and those with student dependents can take advantage of?
Education Tax Deductions & Credits Overview
As a parent, a guardian of a school-age dependent, a student in K-12 or in college, an adult continuing their education, or a teacher, if you're involved in the education system in any way, it pays to understand how the tax code might affect your academic career. Here are several credits and deductions you might be able to take advantage of if you're a student, parent, guardian, or teacher.
Coverdell Education Savings Account (ESA)
You can set up a Coverdell Education Savings Account for a child under the age of 18 if your modified Adjusted Gross Income (AGI) is less than $110,000 as an individual or less than $220,000 for married couples filing a joint return. Anyone, including the child, can contribute to the account during the year. The maximum contribution is $2,000 per beneficiary. Withdrawals will be tax-free when used to pay the beneficiary's qualified education costs for elementary, secondary, college, or graduate school.
Education Expenses – Tuition Payment Verification
Generally, students will get a Form 1098-T, Tuition Statement, which reports the amount of tuition and required fees paid for/by the student to attend school. The form includes any scholarships or grants received, whether the student is a part-time or graduate student, and if any of the payments were for January through March 2020. Students challenged by the IRS to prove education expenses may need more than the 1098-T issued by their college or university. Receipts from the school showing the amounts paid for tuition and fees can help with verification. Canceled checks or bank statements are also good records. If payments included amounts for charges other than tuition and fees, you should save a copy of billing documents from the school that break down the charges individually.
Educator Expenses – Deductions
If you are an elementary or secondary school teacher, instructor, counselor, principal, or aide and you have worked at least 900 hours during a school year, you may deduct up to $250 of the cost of books, supplies, computer equipment (including software and services), and other materials used in the classroom. These expenses can be deducted directly against your income without itemizing deductions. The remaining expenses cannot be deducted. Each qualified taxpayer may deduct up to $250 in expenses on a joint return.
Employer-Provided Educational Expenses
This benefit was suspended through 2025 under the Tax Cuts and Jobs Act (TCJA) and is not currently available.
Lifetime Learning Credit
If you paid expenses related to college, graduate, or vocational school you may be able to claim the Lifetime Learning Credit. This is a non-refundable credit of up to $2,000 (per return) of qualified tuition, fees, and expenses you paid for yourself, spouse, or a dependent. You do not have to be in a degree program, a full-time student, or in the first four years of post-secondary education. In addition, your modified AGI cannot be more than $69,000 if single or $138,000 for married couples filing a joint return.
Qualified Tuition Program
A Qualified Tuition Program (QTP), also referred to as a 529 plan, allows you to prepay a student's college tuition or contribute to a higher education savings account. Contributions are not tax-deductible on the federal return, but distributions will be tax-free if the distributions are used to pay for qualified higher education expenses. Some states allow a tax deduction for contributions on their state returns.
Student Loan Interest
You may be able to claim a deduction of up to $2,500 for interest paid on a qualified student loan. Only the amount of interest actually paid during the year may be deducted. You cannot claim the deduction in any tax year in which another taxpayer claims you as a dependent. You do not need to itemize to claim this deduction. This amount is subject to a phase-out, on Modified Adjusted Gross Incomes (MAGI) above $85,000 for single tax payers and $170,000 for married couples filing joint returns.
Tuition and Fee Deductions
The tuition and fees deduction allows taxpayers to deduct up to $4,000 of expenses paid for tuition and fees at a college, trade school, or university. When a taxpayer's AGI is between $65,000 and $80,000 ($130,000 to $160,000 if Married Filing Jointly), the deduction is limited to $2,000 of expenses. Taxpayers may claim either tuition and fees or one of the education credits but can't claim more than one tax benefit for the same expenses or for the same student.
Tax File Minute: Answers from a Tax Insider
8 Key Education Tax Deductions & Credits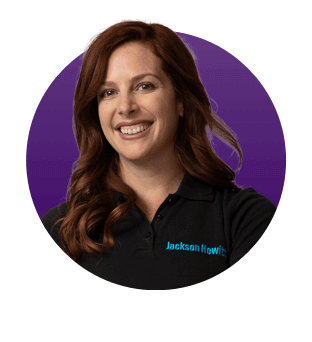 Why Jackson Hewitt®?
We see you
Our Tax Pros will connect with you one-on-one, answer all your questions, and always go the extra mile to support you.
We got you
We have flexible hours, locations, and filing options that cater to every hardworking tax filer.
GUARANTEED
We've seen it all and will help you through it all. 35 years of experience and our guarantees back it up.