Oh no! We may not fully support the browser or device software you are using !

To experience our site in the best way possible, please update your browser or device software, or move over to another browser.
Personal Finance and Savings
Americans Are Feeling More Financially Secure
Fewer people are worried about having enough money. The economy has been strong, and more Americans have faith that their personal financial situations will remain healthy. Over three-quarters, (76%) of adults ages 25-70 reported feeling somewhat or very financially secure, up from 68% in 2013, according to survey data from New York Life.
Survey respondents generally had an optimistic outlook about their financial futures. In fact, only 42% said "they experience stress around planning for their future financial needs," down from 54% five years ago. In addition, only 38% "worry about having enough money to maintain their current lifestyle (down from 45% in 2013), and 62% of those surveyed said they "would be prepared if they or their spouse were laid off," up from 55% in 2013.
Millennials think they're doing well
Millennials rate themselves as more financially responsible than their parents at a higher rate than Generation X or baby boomers. The younger generation also believes that it's more responsible than older people in a broad sense, and millennials have a higher level of confidence in their financial futures.
| Statement | Millennials | Gen X | Baby boomers |
| --- | --- | --- | --- |
| I am more financially responsible than my parents. | 71% | 63% | 62% |
| My generation is more financially responsible than others. | 60% | 50% | 59% |
| I am confident in my financial future. | 79% | 74% | 73% |
"Despite all the hand-wringing and criticism of millennials' money habits, we're seeing that they are quite thoughtful about their finances," said New York Life Vice President Brian Madgett in an email. "They've internalized the idea that budgets, debt reduction, and savings are all important financial goals to pursue in the near-term and they're now in a place to start asking about how they can guarantee a stable future for their families."
It's worth noting that the survey only involved respondents with an income of at least $50,000 a year who are married and/or have financial dependents. It's very possible that people who make less money would not have as positive an outlook.
What does this mean?
These results are encouraging, but view them a bit skeptically. Confidence can change pretty quickly based on how volatile finances can be. It's good that people broadly feel better about their finances compared to five years ago, and the millennial results may tie into increased levels of financial awareness.
Younger Americans have access to tools and information that were harder to come by (or didn't exist) just five years ago. This allows them to make choices that maybe don't follow traditional norms.
"Many of the mid-life millennials -- those now in their late 20s and 30s -- are delaying or even foregoing some of the traditional family and financial milestones of generations past," Madgett said.
That might mean waiting longer to buy a house, or starting to save for major purchases and/or retirement from a younger age. There's no one specific formula, but millennials have been willing to break from expectations in order to achieve longer-term goals. That doesn't match the common perception of that generation, but it's an encouraging reality that suggests younger Americans have learned from their parents' mistakes.
About the Author
Jackson Hewitt is partnering with Motley Fool to offer content about taxes, saving, and other financial topics that could help clients get ahead and stay ahead. "Americans are Feeling More Financially Secure" by Daniel B. Kline was originally published June 22, 2019.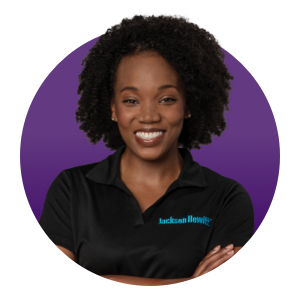 When every dollar matters, it matters who does your taxes
WE SEE YOU

Our Tax Pros will connect with you one-on-one, answer all your questions, and always go the extra mile to support you.

WE GOT YOU

We have flexible hours, locations, and filing options that cater to every hardworking tax filer.

GUARANTEED

We've seen it all and will help you through it all. 40 years of experience and our guarantees back it up.