El Paso, TX Tax Preparation Offices
1475 George Dieter Drive, Ste M
Call us on (915)642-5408
SERVICES AVAILABLE
Se habla Español
Refund Advance
Drop off available
Find an office with a particular service
HOURS THIS WEEK
| | |
| --- | --- |
| Monday | CLOSED |
| Tuesday | CLOSED |
| Wednesday | CLOSED |
| Thursday | CLOSED |
| Friday | CLOSED |
| Saturday | CLOSED |
| Sunday | CLOSED |
Reviews at this office
What others are saying..

NORMA I
Very professional and knowledgeable assistance, also punctual.

DONALD E
The person that prepared my taxes advised me how to keep me from making a mistake, that would have probable caused a IRS audit. Thank God that he was knowledgeable of the tax code. If I would have used one of the tax program on the e-net I'd be in trouble.

MELISSA
Personnel staff very professional

TONY L
Tax preparer Terry Hansen is. Wry knowledgeable, experienced and cares about the customer

LLOYD M
The employees are fast, efficient and very knowledgeable with tax laws and new information.

PATRICIA
I was charged more for less return from liberty tax

STEVE
Great advise and service

EVANGELINE
I've been having Jackson Hewitt prepare my taxes for years and their willingness and terrific customer service gives me great joy in returning each year.

HECTOR V
Great, friendly service

JESSICA
They were kind and knew what they were doing

ROBERT
Terry Hanson if very helpful and knows how to treat the customer

IRIS
I have only had good experiences

ALEXIS
Customer service is very friendly they provided help with any questions you may have, they also tell you what you need to bring before you get to the office

ALICIA
Workers are very friendly and helpfull to clients... One of the supervisors name gabby is so funny because of her i go do them at jackson hewitt.

MARITZA
They are courteous and friendly and very helpful

LIDIA
They are really good at helping

LOURDES
They help you with any tax question you may have

MARLENNE
This is my 2nd year with them and the service is fast and friendly. The Waite is long but worth it .

VANESSA
Always great service.. Employees are always helpful and answer questions. Plus they always greeting everyone with a smile.

GABRIELA
1. Rep was nice and polite. 2. Loan /advance. 3.Walkins accepted.

BERNARDO
Fast and friendly with customers.welcome us when we enter

FRANCISCO
They are friendly and know what they are doing and they tell you everything that they are doing and how much you will be getting

ALLYSA LOUISE
Friendly staff and affordable fees.

ADRIANA
They are very attentive and helpful

MANUEL
Very friendly.hello as soon as i walked in the doors. And explain everything on the way .said thank you and have a great day when finished

GABRIELA
The process was easy and fast and the employees were nice and friendly. The only issue I had was that I made an appointment for 5pm and wasn't seen til 5:30pm, maybe later.

MONICA
Esta cerca de mi casa, el servicio es muy bueno y hacen de la papeleo profesional.

JULIE
Excellent service, quick and easy. Knowledgeable and friendly preparers.

WILLIAM
Great service

INDIA
Great staff friendly help hopeful and explain your taxes answer all questions till you understand and make u feel welcomed and take their time and just wanna come back every year. Great job.

ELIZABETH
Employees are very nice. They know what their doing and answer all your questions. I really liked my tax preparer.

GERARDO
Friendly staff awesome support

ELIZABETH
Mr. Hanson who attended me was extremely helpful in the process. He explained everything in detail and made me feel at ease with the process of preparing my taxes.

JACOB
Very knowledgeable, kind and willing to assist us even taking the innovative by offering water to those who were done. Outstanding customer service.

ISAAC
I would highly recommend it mainly because while there I was able to feel safe and secure in knowing I was going to get the best service any person can possibly get and I was able to tell this right away by the amount of time and the amount of detail I got while in their service and I felt like I was being taken of and treated like a priority unlike other places where they mainly just try to rush me out the door I look forward to my next visit

GLORIA
Great Customer Service! The minute I walked in the door they showed willingness to help me. I didn't have to waite. The lady who helped me explained everything to where I understood what she meant.

MARICRUZ
Awesome service.

DANIELLE
Always have had a great experience

SYLVIA
The tax prepares are excellent, very professional and answer all questions u mite have with no hesitation.

VICTOR
It was fast and easy

MIGUEL
Very friendly. Very knowledgeable and never had issues for over 7 years.

ANGEL
Good service, the representative

TONI
Great customer service, quick, friendly and very knowledgeable I have been a customer for 10 years!

VICTOR
Quick and courteous service. Tax preparers are friendly.

VICTOR
Very friendly agent, she answered all our questions.

PATRICIA
Professional personnel

MARIA
Staff are very knowledgeable and they engage with you to show and explain what they're doing. Gentleman named Terry on the George Dieter location was awesome!

ELIZABETH RIVERA
Because they explain every step

LISA
Very friendly, informative, helpful. Understood and very exploratory when given the amount that would be sent out

FRANK
I went in for the first time. They were fast and explosion everything step by step. I'm going back next year and I am telling everyone. Thx

ANDREW JAMES
Friendly fast service

RUBEN
The guy who did my taxes was extremely nice and sincere with me and was fast a great at what he does. Very friendly environment and great people there I would recommend all my friends and family to go with this company every time incom tax season comes around.

JUAN
Great service, good people. Very knowledgeable, extremely helpful and friendly staff.

RENE
they really care about me,they asked about my problems that I had last year,and how I received my check last year,after being a victim of identity theft.

MONIKA ANN
Great staff and honest

VICTOR
They are quick, easy to use and effecient. Returns are stored online. Gold guarantee

RHEANNE
I?ve been coming to Jackson Hewitt for a while now and every time I go I feel extremely welcomed and it?s quick.

BERNADETTE
My tax prepaer was very knowledgeable and knew what he was doing and explained everything by detail.

RAYMUNDO
Very friendly people and good explanation of your taxes

HEIDI MAGDALENA
It was a great experience. Very friendly people.

BILLIE JEAN
Very professional. Eager to answer my questions. Always ready at my appointment time

ISAAC
He was very kind and patient and he was willing to explain in details what exactly what was going on as well as tell me all my options and how I can make the process go faster

JEREMY
Terry Hansen does an amazing job and is a pleasure to work with. We will not go elsewhere.

JERRY
Good competent service. Very friendly. Professional in every sense. I would recommend to anyone.

FERNANDO
They are knowledgeable on tax preparation and very friendly. Answered all my questions and explained everything.

LINA
I've been going to get my taxes done with Mr. Terry Hansen for many years and have always been satisfied. Mr. Hansen is very thorough and explains the process to me step by step. I know by now I can do my own taxes, but I do enjoy talking with Mr Hansen and can trust he will file my taxes properly.

CHARLES
I trust the work that Mr. Hansen has done for me over the past 16 years.

WALTER
Terry Hansen knows his taxes and is very knowledgeable and go over the taxes, great service, he makes us feel like family.

PAULINA GOVITA
Because they were very informative and they double checked and did their research to make sure that i was going to get the most benefit.

MANUEL
Terry Hansen has been doing my taxes for 13 years- great knowledge- great office- I don't trust anyone else

PATRICK
This is our 3rd year going and will continue going

FRANCISCO
Easy to work with.

JAIME
Great service! Employees made us feel valuable. Quick service and employees knew what they were doing!

BENJAMIN
Terry Hansen- has been doing an excellent job- he is an asset to your company

JAMES
Terry Hansen is very knowledgeable and has helped us complete a rather difficult tax return.

SARAH
Excellent service!

JAIME
Staff is friendly and knowledgeable

GABRIEL ANTONIO
because everyine there was so inteligent and know exactly what they were doing to help me get it done right the first time

LAURA
Great service from Terry Hanson!

TERESA
Terry was awesome in product knowledge , explaining everything in detail and everyone in the office was amazing . Great customer service!

BRENDA
There very helpful

JOEL
Ive been doing my taxes with Jackson Hewitt for years with no issues always great customer service and friendly staff highly recommend to anyone.

JACQUELINE
I like the precision on how they do my taxes and I have never had any issues in the past with my refund and they always get me the maximum.

RICARDO ROBERTO
Awesome service, very nice people and very professional

ALLYSA LOUISE
Great cu

SYLVIA
Because for the 2nd year I've had nothing but good service. Mr Hansen is the best.

RACHAEL
Second year with jackson and i feel secure having my taxes done and very friendly staff.

REBECCA
Very good service

EDITH MARIBEL
Very nice associates, they made everything easygoing and answer all my questions

ALFREDO
Jackson Hewitt has good service and has good welcoming and the people that attend the costumers are vey polite and answer all questions.

GERARDO
Very kind, answered all the questions and concerns that we had, very knowledgeable

LUIS MANUEL
She was very nice and helpful. She answer all our questions and explained everything very well so we can understand.

ADRIAN
Good customer service

SILVIA
Very knowledgeable staff. Friendly and helpful.

ANTONIO
Son muy amables

MARIELA
Excellent customer service great staff

VICTOR DANIEL
dan muy buen servicio ya tengo munchos a¤os con j h y siempre me an explicado todo bien

REBECCA
Good workers

CHERYL
Great service

JAMEL EBONY
Great customer service and support. Friendly staff and speedy service.

DARRELL THOMAS
From the minute we arrived everyone was very friendly and informative I would definitely recommend a friend or family member for their services

ELISA
10

AMANDA
Very professional staff.

VERONICA
Because they are very friendly, and helpful, you can be in and out very easy with no hassle

CONSUELO
I've been with Jackson Hewitt since 1996 and ive never had a problem

MELANIE ANN
Great service

KARINA
Excelente Servicio

LEAH
Great service ,fast, gives u lots of information..

CLAUDIA
I love their customer service. Mr. Terry Hanson is great.

JOHN
Service is great. Doesnt take long to get everything finished.

ERIKA
gentleman that helped me was very informative, explained everything very well.

NICOLE
Everyone is just so helpful

MICHELLE
Terry Hansen at the JH store at 1475 George Dieter in El Paso, Texas provides great service, I go with him every year

ADALBERTO
The experience has always been pleasant because of the ease of communicating to the tax pros and how quickly they are to accommodate clients, from the time of arrival all the way through the visit.

CLAUDIA SOFIA
As soon as we walked in the staff was welcoming and nice

SYLVIA
very knowledgeable - they knew me and understand my needs

KARINA
Terry Hansen one of the best Tax Preparers, knows his stuff, great service makes me feel great.

JOSE
Jackson Hewitt should be proud to have Terry Hansen as the Tax Preparer- know his stuff and very efficient

BLANCA
Terry Hansen great office supervisor, knows his stuff, and helps explain all paper work to his tax preparers.

LORRAINE
Great customer service! Mr. Hanson is very knowledgeable!

ELIZABETH
I am a long time customer and have always gotten excellent service!

DIANA
They are great with filing tax return. Have been filing for 5 years now and always a success!

ROBERTO
They are very attentive to the customer

ELIZABETH
I love the people, they explain everything in detail. They are also knowledgeable and make me feel very comfortable.

DOLORES
Terry Hensen is good.

ANGEL
Good customer service

YVONNE
Mr. Hansen has done a wonderful job taking care of my tax needs. I've been coming to him for the last 3 years.

MICHELLE
Terry Hansen knows his clients and is the best client sevice

SILVIA
Great service, Mr Hansen knows his clients

SERENA
Owesome office, knows taxes

VIRGINIA ANN
Customer service was great, reps are experienced and the fact that they lend an advance is helpful especially for someone who's affected by the government shutdown.

ALBERT
They are very kind and knowledgeable and want you to get all that you deserve.

FABIAN
Great office, knows their stuff

ANGEL
Terri Hansen is very knowledgeable. Answers all questions.

JAIME
Know what they're doing

VERONICA LIZ
Terry Hansen is not only friendly but professional and very knowledgeable about new tax information. He answered all of my questions. He was quick and efficient. I was in and out of the office in less than 20 min.

SERENA
Terry Hansen provided 100% quality customer service. He is courteous, extra helpful, patient and very funny.

NICOLE
Terry Hasen is awesome

ROBERTO
Terry Hansen was very knowledgeable and guide me in finding which forms to file.

MONICA
Terry Hansen is an excellent Tax preparer and person. Very informative, friendly, patient and knowledgeable in tax preparation.

VERONICA
They are helpful, knowledgeable and patient.

ASHLEY
Terry Hansen was extremely helpful, professional and over an amazing tax representative. I will 100% recommend people to go to him if they haven't already!

MIGUEL
Ive been with JH for 9 years. Great success. Ive never had an issue and always receive my returns fast. Always friendly and I've never had to wait long.

CYNTHIA
I was helped in almost minutes of arriving and the process was quick and easy! I really enjoyed it and willa definitely be coming back next year.

MARIA
I've done my taxes for years with you guys and never had a problem and when I was audited you guys supported me with the correct info

JOSE
Really understand my tax situation.

JOSE
Terry is excellent and he knows his stuff. Customer service is excellent

MIGUEL
Great service, I don't let any one do my taxes but Terry Hansen

DEBORAH
Terry is excellent, Always helps me with my Tax return and checks on my parents Tax return. Always gives me advice

JOSE
Terry Always has our stuff ready, I when do my taxes with anyone else, Excellent Service

JAVIER
Terry is excellent he always knows the state tax and does an excellent job on my tax return and questions

NORMA
Terry is excellent and handling rentals and my taxes Great customer service I would not let anybody else to my taxes

VICTOR
Service was fast and easy

CARLO
Great information

DIANA MARIA
Fast and extremely helpful

DEBORAH
Excellent and professional service.

KENNY
Terry Hanson is amazing! We have been going with him for years. Extremely knowledgeable and super friendly

DIANA MARIA
Terry Hansen did excellent customer service

MARIA
Terry Hansen knows me as a client and is customer service is excellent

KENNY
Terry Hansen Whose tax knowledge is excellent

JOSE
Our preparer, Terry, explains everything and answers all our questions. He is very knowledgeable and we feel confident when he prepares our taxes.

CHRISTOPHER
Terry Hansen great customer service

CODY RAE
Great knowledge of taxes and great customer service

DANIEL
Great customer service

PATRICIA MARGARITA
Terry Hansen office excellent customer service

CHRISTINA
Terry Hansen knows his stuff and the customer service is excellent

LINDA
Terry Hansen knows his clients and the taxes

VICTOR
Tax service was explained thoroughly and service was fast.

JUAN
Terry Hansen has been my Tax man the past 18 years, owesome service, I don't let anyone do my taxes but him.

MIGUEL
Great customer service,and really explain everything very well to my wife and i...... Glad to had done my taxes with Jackson Hewitt....

CHARLOTTE
Terry Hansen help me last last year with my tax issues, and this year. Owesome sevice, His tax knowledge is owsome.

JORGE
I received professional expert service that I am sure would have been overlooked elsewhere. My tax preparer asked all the pertinent and necessary questions needed to ensure a maximum refund.

JULIA
Kind friendly service very knowledgeable

MANUEL
The customer service Terry Hansen provides to us is always exceptional!!

RHEANNE
Every time I go do my taxes Terry helps me out so much and answers ever question I have.

JOSE
Terry Hansen knows his clients

LINDA LEE
Payed attention to my questions/concerns. They were prompt and courtesy.

ANGEL
Ive been with Jackon Hewitt for almost 4 years now. And i keep goint back!

NATHALIE
He temps to explain things very well. Specially to people who are doing their taxes for their first time. I was able to understand everything because he took the time to explain everything to me.

TURNJAI
Terry Hansen always helps me with my tax issues

ELMER
Terry Hansen knows his taxes and customers service is oweone

YOLANDA
I have had the pleasure of going to JH for a number of years. I have always had Terry Hansen do my taxes. He is VERY knowledgeable and has educated me on a number of things involving my taxes.

GABRIELA
Good customer service, helpful, maked everything much more easy, respectful. Offered the best of them self's.

JONATHAN
Intelligent taxpros that actually know what they are doing and have reccomendations you can trust that youre making the best choice.

LORENZO
Mr. Hansen is very professional and knows exactly what he's doing. He wastes no time and explains everything as he prepares the tax return documents.

MELISSA DELEON
As soon as I walked in I was greeted. I was explained everything by detail. Had small talk with all employees like we all knew each other. Great customer service.

JOE
We would recommend Jackson Hewitt Tax Service to those around us because they are efficient and throrough with their work while also being friendly.

TOD
Terry Hansen knows his rentals and great customer service

PEDRO
Terry has great customer service

ISAAC
Owesome customer service

ANGEL
Great office, Terry always help me and great advice for next years taxes

JEANIE
Great customer service even open up office early to do my taxes

YOLANDA
Owesome customer service

RAUL
Always great service

MIGUEL
Customer ser

VICTOR
The service is great. The tax preparer was very helpful and explained everything, ans answered all of our questions.

EDUARDO
Terry Hanson has been my tax preparer for many years and is awesome. He really knows his stuff and really tries to find everything to help you get the most from your return. Will recommend!

VICTOR
Great service and Terry always gives advice for next year

RAFAEL
We have been doing our taxes with Terry Hansen at the George Dieter branch for many years, and he is extremely professional, explains everything thoroughly, is attentive and affable, and helpful. He goes over and above, and is ready to help should any issues arise. Our children do their taxes with him as well, and we all recommend this tax service to others.

CARLOS
Great customer service,really helpful and everything was explained to me step by step.

ALEXSIS
Great customer service. Very informative and helpful throughout the entire process.

JAIME
Friendly and fast service.

JEREMY
Our Tax preparer Terri is amazing. He has always been helpful when doing our business taxes and making sure we are aware of what is necessary.

NORMAN
Fair price, Quickly done

WILLIAM
Excellent service

LINA
I have been getting my taxes done with Mr. Terry Hansen for many years now. He is very friendly and patient. He takes the time to explain the whole process to me.

ISAAC
They we're friendly and helpful. Plus, we laughed a lot!

MATTHEW JUN
The services provided easily helped an inexperienced person like myself. Explanations to misunderstood concepts were available upon request, and the employees were quick to provide any other assistance necessary.

HAROLD JAMES
Terry Hansen is very knowlegable in the area of IRA's

MELISSA
professional and knowledge of policies

RAMONA
Because Mr. Terry give a big support and I learned to much! he is a kindly person. thank you so much for all your attention. I'll be back next year. he's a professional.
WAYS TO LIMIT YOUR FACE-TO-FACE TIME AVAILABLE
WE'RE OPEN STARTING DECEMBER 17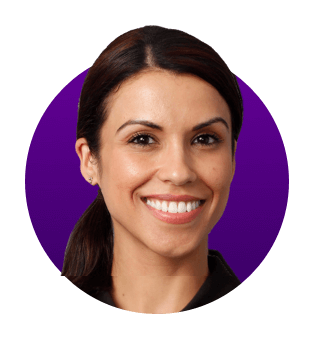 Why Jackson Hewitt®?
WE'LL MAKE IT EASY
We do the work so you don't have to worry. Open late and weekends, no appointment necessary.
WE'LL FIGHT FOR YOU
We're not tax machines. We're Tax Pros who are happy to answer all of your questions.
WE KNOW OUR STUFF
We'll dig deep to get you 100% Accuracy. Maximum Refund Guaranteed.