Weslaco, TX Tax Preparation Offices
1025 N. Texas Blvd Ste 13
Open 11:00AM - 6:00PM today (local time)
View week
Call us on (956)619-6024
SERVICES AVAILABLE
Se habla Español
Refund Advance
Drop off available
Find an office with a particular service
HOURS THIS WEEK
| | |
| --- | --- |
| Monday | 11:00AM - 5:00PM |
| Tuesday | 11:00AM - 6:00PM |
| Wednesday | 11:00AM - 6:00PM |
| Thursday | 11:00AM - 6:00PM |
| Friday | 11:00AM - 6:00PM |
| Saturday | CLOSED |
| Sunday | CLOSED |
Reviews at this office
What others are saying..

ABEL
They give good customer service and explain everything in detail. Over all, Im very satisfied with the way they handled all my concerns, i will keep recomending them thanks again .

FRANCISCO
customer service by agapito in Weslaco texas office

JESUS
El servicio al cliente es de lo mejor te ex]licencia y te ayuda con todas tus dudas te sientes como en familia!!

JACQUELYN N
They are very friendly and helpful. This was my first time doing my taxes and I felt really welcome.

LUCILLA G
Quick friendly service

MARTIN
I have done my Taxes in past years Agapito at the Weslaco branch has gone on and beyond and he and his staff are excellent this year we were going to go somewhere else but no one else will and can replace them. Thank You Agapito.

DAISY
I would recommend Jackson Hewitt Tax Service to someone because of their great service and willingness to help you. Also, for being professional.

NORMA L
Excellent customer service. Been there year after year and have always had excellent service.

LILIA
Friendly and answers all my questions

LINDA
Great service

MARIA
Great service. Good workers

JAMES
Friendly and detailed

JOANNA
They help you out alot. And they give you an advance

LUIS
They help you with the advance

JANET LEE
The staff is always friendly always giving u what u earn and ur refund on time

MARIA
Great Customer service

CINDY
Because they are very nice and helpful

PORFIRIO
great service people down to earth n with a big smile on their faces i felt great thanks i loved it a million thanks

MARILYNN
Great customer service with a smile!!

LAURA
excellent customer service. Was helped in timely manner. was taken without appointment. For my working schedule

JANET
Because i love the customer service...and they know how to get the most money for your imcome.

ROGELIO
Very knowledgeable staff and extremely courteous individuals working at jackson hewitt.

RAMON
Already did I recommended my brother in law and sister because it's fast and easy to get your stuff done plus the people there know how to greet you with a smile

DANIEL
I have had an excellent experience for the last few years with my tax assessor and with the overall outcome of my tax return.

ALEJANDRO
Great Customer Service, extremely informative and knowledgeable with different tax situations.

PRISCILA
Efficient and knowledgeable staff. Make you the priority at all times.

MARTINA
My tax preparer is very knowledgeable

MELISSA
I've been a Jackson Hewitt customer for 10yrs and I have always been treated excellent and any questions I have they are always pleased to answer and assist me. Excellent customer service

AMANDA
Tony was very helpful

ANA CONSUELO
Jackson Hewitt is a company to trust, besides t workers are very attentive and helpful.

SYLVIA
I enjoyed the pleasant lady. She explained in details of our return. Very much appreciated.

MARIA OLIVIA
because the people there are very respectful very nice and I like my results every time I go in into my income there

CRYSTAL DENISE
Great customer service but a long wait

EMMANUEL
Good people skills and provide you with all the information you need as well as help.

CRISTOBAL VICTOR
Quick, easy, felt safe and assured.

NEILSA
They have patiencs and make sure they answer all youre ? And also they go over and over with your tax application make sure they got everything they need and that also its correct no errors thats why

SCOTT LEE
Awesome costumer service and great service

JASMIN
I am very likely to recommend Jackson Hewitt because he customer service was exceptional and he explained to detail everyone of my questions and concerns. I was also approved for a refund advance that really helped me and my family at the time.

RUBY
Great service

ALLISON DANAE
Nice people and reasonable

MARITZA
Due to the customer friendly service I received

MARIA TERESA
Walked close to closing time. Yessenia took the time to explain my refund and NEVER once checked the time!!

ERNESTINA
I hv done my taxes every year and always treated like family I recommend Jackson Hewitt to family & friends thank u

FABIAN
They do it right.

ESTANISLAO
Great services friendly people great attitude and straight to the point and in and out in no time

MAGDA
excellent service

ESTEBAN
Fast, friendly and professional services I was greeted as I walked in and as I left.

ROXANNE
Service was great

MARIA ESTEFANA
Great service

MELISSA MARIE
I know that I don't have to worry about anything. They always complete my refundand I never have any issues.

MELISSA
Great experience

JOESPH
Great customer service ! Great information

MARIA
Staff from Jackson Hewitt are very knowledgeable and friendly. They answer questions without hesitation and to the best of their ability. I felt confident asking without feeling I was being a bore.

JOANA SHEILA
They attend you right away and answer any questions you might have. The process goes by quick and with ease. They are very friendly and helpful.

FRANCISCO
Great customer service fast and easy, will return next year and recommend to family and friends.

MARTIN
You all have friendly and kind employees and it is the same very year.

JOSE
The employers treat you nice and respectful

ROLLY
It was easy and they answered all my questions when i asked, i never done my taxes there and i would recommend my friends and family

JOSE
Quick and easy ,very knowledgeable,we have been going there for 13 years and they know wgen any new changes are made to the tax year

MARIANA
Very quick and understandable people .

LAURA
They have great customer service and make sure you get back the refund you deserve. They also offer a card that let you get 300 up to 3000 of your income in advance if you are qualified.

JACQUELYN
Everyone is really friendly and amazing, helped me out and answered all my questions I asked.

CARLOS
Always knowledgeable and friendly

BIANCA
They are friendly and willing to help you out..

CORINA YVETTE
They're very helpful

MOISES
Excellent customer service and clean office. Our agent explained all options and answered our questions to the best of her knowledge.

ROBERTO
Porqu' son muy profesionales y amables

JESSIE
Are tax prepare was very helpful in helping us understand the process considering it was our first time filling and she let us ask all the questions we needed to ask.

ALISA SUE
it was a fast process and good service girl was very nice

ROLANDO
Very helpful and knowledgeable. And always have helped me file my taxes the right way!!!!

RACHEL
Gentlemen that did our taxes was very knowledgeable and made us feel comfortable.

ADAM
Theyre fast and knowledgable.

ERIK
Really helpfull

RAMON
Very good customer service

ESTEVAN
They are very friendly and knowledgeable.

JOSE
The service was great, I learned a lot for my first time doing a tax form

CHARLES WAYNE
Tax preparation was fast and easy. They had all my information from last year and they made sure all my questions were answered

RAUL
Very knowledgeable people.

MIGUEL ANGEL
Great Service

MIREYA
Very good service

EDGAR
Friendly environment & all employee are helpful they all try to give you an answer when u ask one.

JOSE
Very helpful and looking for more money in my tax return

JUAN
Great service

ANDY
Because they have great customer service & they are very explanatory in the way they prepare your taxes.

JOSE
Fast income

CARMEN
They treated me with respect and friendly

GLORIA
Very likely

SEFERINA LEE
Fast n friendly service maximum refund .they take there time

JESSICA PENA
Always a friendly staff. Very fast service and I've never had any issues filing with you all.

MELISSA
Jackson Hewitt employees are awesome great service n outstanding customer service highly recommend

NOE
Great customer service,knowledgeable people. Fast friendly service. Effortless,quick and easy.

LETICIA
They do excellent job

JAVIER
Good service

GRACIE
U guys are awesome. Always answer all my questions on social media lol.

JOSE
Great services

CRISTOBAL
I have done my taxes with Jackson Hewitt for the last 18 years never had a problem and all the employees were always very clear and nice towards me and my family.

OLGA MARISELA VASQUE
Very experienced and friendly taxprepares. Knowledgeable people

ROCIO
Fast and friendly tax preparers make filing every year less of a hassle. They are very straight forward taking care of business.

ALEX
Very professional & helpful.

FELICITAS
They have the best services

JOANNA
They always take care of my income needs and they answer every question I have.

JOSE
They always have my back, I've been going for years. Always there when I need them even on the off season.

KRISTINA
Great customer service and best advance loan options. Been there 10 yrs won't change any where else.

ELIA KARINA
The employee was really friendly and she explained everything to me with detail . Jackson Hewitt will have me here every year .

MIREYA
Liked the service

ELIZABETH
Fast and Easy. They took care of all my needs when filing my advance.

ERIC
Cause they have very good hospitality and I been a customer for probably 20 years and I like Jackson Hewitt

LETICIA
Fast and friendly service

JOSE
Fast great service got more money then the rest and friendly staff thats is helpful

ADOLFO
The service is fast and friendly and employees are very knowledgeable and easy to talk to.

YURIDIA
No comment

HECTOR
Good customer service, was able to get advance on my tax return. Visit was fast and easy.

JANET LEE
The staff is always friendly and giving u the best qoute and provides and gives u the most out of ur refund

RITA KELLY
The employees at Jackson Hewitt in Weslaco, Texas are friendly and always greet you with a smile.

ROBIN LEE
Very quick and efficient i have been going there foe the last few years never had an issue

THOMAS
People need to go to the right place and get their tax return filed with no doubt that they are being taken care of by a very knowledgeable staff. All questions answered, left with no doubts.

LORENA
They are friendly and they are extremely good and have excellent timing and are very helpful in doing your taxes. They are alwats there to help answer any questions you have and want to ensure you get your complete refund

SYLVIA
Friendly service just upset due to not approved on advance when last year I was approved.

RAMON
Place is clean and employees help you in the kindest way

DANIEL
It?s the best costumer service time have ever experienced. The staff is friendly and efficient.

SHARON
Friendly service, so helpful and patient.

NAYELY
Always know what they are doing. Also never rude or in a bad mood always helpful.

JUANA
They offer a excellent service and very organized and friendly with customers I recommend to file your tax return with Jackson hewitt

CRISTOBAL VICTOR
Always a great experience.

BENITA
Always very helpful when you have any questions about tax returns and audits

CLARA
Very excellent providers

ABIGAIL D
Every step of the process was explained to me in detail where I could understand. All my questions were answered and I walked out of there 100% comfortable and satisfied.

LUIS ALBERTO
Porque ofrecen un muy buen servicio y amabilidad ,ya que en otros negocios no lo hacen

AUTUMN
They are very trained and a very professional at the quality of the job

ELIZA
extremely helpful

ELIFONZO
Great company...friendly and cooperative workers been going here for years...take the time to explain everything to u as well as products they offer

MARITZA
Due to my experience and the assistance I received from all helping prepare and details they provide aside from the loan

JACOB
The customer service is always great and the taxes done are, for me, are always on right. Great job JH.

MARIA
They did an awsome job.very friendly and helpful

ERASMO
Profesional service stress free

SULEMA
They do it quick and right the first time..

LYDIA
Because Jackson Hewitt has always been the best they never mess up and they have great and friendly service

ORALIA
Professional service. The representative was very polite and knowledgeable and answered any questions I had proficiently. She gave me her undivided attention. Was very prompt.

GRACIELA
Customer service

ERICA
The customer service was incredible, this was my first time getting my taxes done by preperation since I usually do them myself. She made it fast, easy, and took the time to explain everything to me.

HECTOR
Everything was great. Awesome customer service. They answered all my questions. Fast and easy. Was in and out in about half an hour

SONIA
Excellent service and everything was explained.

TOMAS
I always visit Jackson Hewitt to do my taxes because it's fast and very nice people.

KRISTAL
They helped and answered all my questions. They made sure I understand all the information I need to know

ERASMO
Very good service

SILVERIO
Great expierience

JOESPH
Great customer service , answered all questions . made it easy to file

JUAN MANUEL
Very satisfied

MARGARITA
The service was great friendly and very informative. The response of the funding place in the card was great, but I'm still short $800 for my rent which is due on the 1st and the rest of my money comes in 21 days, possible eviction. It would be wonderful if I was allocated that much more. thank you

JOSE
Te prestan buena atencion, y Te ayudan mucho. Lo recommend.

ADRIANA
My advisor was very knowledgeable of his work

CORINA DANNIEL
Great customer assistance

YESENIA
Very polite, courteous. Answered all my questions and concerns. Knew what I was talking about

MARIA OLIVIA
Because i always get good results and the people there are nice i like they way the treats people i always tell my family to go there

FELIPE
I have been doing my tax return with jackson hewit for 6 . consecutive years never have i had to get a second quote. Allways satisfied with my tax return every year would be lost with out .JH

ANGELA
Fast, Efficient, Informative, All questions are answered when asked.

JOANNA
They help you alot

MARIANA
The customer service is excellent by the tax preparer.

BRENDA
Very friendly nice people good personality and you feel at home and employees always have a smile ??

JOSE
Good coustemer service

GUADALUPE
por que siempre me han dado un buen servicio y una buena atencion

NANCY
Because they were very helpful through out the process. They also answer any questions we had.

CLARA
Because of great customer service

FERNANDO
Buen servicio de atencion al cliente

ARLENE
Agapito from Weslaco really knows what he is doing and I feel comfortable going back every year.

MAGDA
Employee's are always nice & knowledgeable.

VALENTIN
Great customer service, and detailed about any questions we had and on the plus they were very patient with us.

ESTEBAN
Very fast friendly no wait

ANDRES
Good costumer service and fast.

VIENA MARIA
Fast and very friendly .

GERARDO
I would definitely recommend Jackson Hewitt because they helped me get the most. Always great service at a good price.

LAURA
Prompt service. Very efficient

JIMMY
Agapito was very helpful and patient. He explained to me everything that I needed to know.

MAYRA
The staff are very helpful, does not take long, and I didnt have to make an appointment.

NESTOR
All questions answered loved that

RAUL
He was very helpful and very plight you guys are doing a good job thank you

SERGIO
I had a chance to meet with a very professional individual. She prepared my taxes and did her best to make sure I left satisfied. Weslaco Texas Jackson Hewitt is a great establishment.

ISMAEL
Service is good and the tax consultant was very well knowledged and able to explain any wuestions we had

GUADALUPE
The preparer explained everything that was keyed in and doubled checked everything for us

MARIO
very nice lady very helpful in everything this was my first income tax here in texas an I was so happy that she helped me understand everything I would grade her with 100 good job keep your friendly smile always

LUIS ALBERTO
Great service. Fast easy to understand, and staff friendly , will go back definitely.

RUBI
Servicio al Cliente

DULCE
Is the best service,perfect and fast

JOSE
Quick

JOANA SHEILA
I've been going to Jackson Hewitt since 2015 and I've had nothing but great experiences. Everyone is so kind and helpful!

FIDENCIO
muy buen servicio

FRANCISCO
Great customer service with a smile, will definitely be back next year to do my taxes.

NICHOLE
Because I was able to get everything explained to me and it's alot faster than other tax places the ppl there are nice

IVAN
They're so nice and friendly. Everything is always in good hands with Jackson Hewitt.

FABIOLA
Good service ??

DEYANIRA
Very friendly staff and kno

WILLIAM
very well done tax return..

JULIO
Hacen bien los impuestos

CLIFFORD
JH reps explain well, are timely and very professional.

JAVIER
Very nice people to work with helped us in every question an credits

GUILLERMO
They well experience, know how to do taxes, and answered all my questions.

AARON
Loved the representative very professional

KRISTY VICTORIA
Great and fast service

JOSE
I have been doing my taxes with them for 19 years and they are always helpful courteous and available when I walk in

LINDA
I had no problem. The worker would go step by step too help me. Was very clear with everything.
EARLY REFUND ADVANCE LOANS AVAILABLE DECEMBER 17 AT PARTICIPATING LOCATIONS
Save your spot by booking today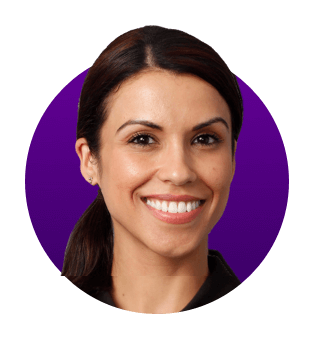 Why Jackson Hewitt®?
WE'LL MAKE IT EASY
We do the work so you don't have to worry. Open late and weekends, no appointment necessary.
WE'LL FIGHT FOR YOU
We're not tax machines. We're Tax Pros who are happy to answer all of your questions.
WE KNOW OUR STUFF
We'll dig deep to get you 100% Accuracy. Maximum Refund Guaranteed.