Waco, TX Tax Preparation Offices
918 S Valley Mills Dr
Open 10:00AM - 5:00PM today (local time)
View week
Call us on (254)714-1040
SERVICES AVAILABLE
Se habla Español
Refund Advance
Drop off available
Find an office with a particular service
HOURS THIS WEEK
| | |
| --- | --- |
| Monday | 10:00AM - 5:00PM |
| Tuesday | 10:00AM - 5:00PM |
| Wednesday | 10:00AM - 5:00PM |
| Thursday | 10:00AM - 5:00PM |
| Friday | 10:00AM - 5:00PM |
| Saturday | CLOSED |
| Sunday | CLOSED |
Reviews at this office
What others are saying..

GERARDO
En la sucursal de Waco TX. con Diana ...Son excelentes y muy eficiente

DULCE
They are really patient with customers and really polite

SHAMEON
Very helpful. Fast and the promotion you guys have is helpful as well. They answer all questions with no attitude. Love jackson hewitt

CHERELLE
Very nice people patient helpful and happy people and they example step by step about your taxes I love going there

LAKISHA
Good customer service. They try to help you as much as they can and beyond. There computer's we're down and Mrs. Diana order pizza for everyone convenient.

DERRICK
Customer service

ROXIE
The lady that help me she was very nice.She explain to me about my refund w

KERRY
Employees, were kind and work as quickly as possible

SHAQUINTA
Everyone was very professional.

JENNIFER
I've been doing business with Jackson Hewitt for about 8 yrs , and I've never had an issue. Employees are always kind and helpful and they make sure I get the refund I deserve. I would highly recommend Jackson Hewitt to anyone!

CARINA
Jackson hewitt is very friendly also great workers.

ARNESTA SHARON
I have filed with them10 yrs & i hv always been satisfied

KEVIN
Very efficient and friendly staff. Make sure we get the most out of our taxes.

ROSA
Great customer service

SHANNON
They took me in as a walk in when was supposed to have a appointment..went out of way to help me

LIBBY
They are right on point

JUANITA
Great place

BETH
Very professional!!

TARRANCE
Good service kind friendly helpful

JOSEPHINE IRENE
The manager Diana was very helpful anwsered all my questions i will be seeing her again next year.

SOFIA
Great customer service.The whole tax return process is explained to you and u leave satisfied with the whole process because all your questions and concerns are answered and met.

ORVETTE
Very good experience and friendly

LAURA
The staff are friendly and dedicated to ensuring their customers are taken care of in a timely manner. They take time to explain and answer any questions you have. I will remain a loyal customer.

CAROLINA
Friendly

BRANDY
They are thoughtful and take their time with all your questions and they answer them to there best knowledge

ALICE
Because they are very caring

VANESSA
because there good and helpful and guide you through the whole process and will have you do everything and a Fast Tax Refund and have good worker's

HELEN
Good fast friendly service. Check comes on time and never a long line. Check them out it's worth it every year.

LATOYA
Good customer service

MELISSA
They were very helpful, friendly and informative. They explained the process step by step as my paperwork was processed.

ELIZABETH ANNE
Diana and her staff are the best at tax prep. They treat there customers with kindness.

SHANA
I've been with Jackson Hewitt for twelve years and there amazing. I'll keep going back for their services. I recommend others to use them.

DANA
I been going for the last 5yrs. Never disappointed.

AARON
Very easy get you in and out

KEVIN
Amazingly helpful employees. Great customer service. And all together great business.

PATRICIA
The Jackson Hewitt in Waco on N valley mills made me feel at home. Very nice manager and staff. The best customer service I've ever seen!

ESTEPHANIE
Very helpful and showing caring in about getting you the most bad.

VERONICA
Very knowledgeable staff

JOSE ELIAS
Great costumer serves and quick process

PHILICA ANN
From previous experience all the tax prepares are warm welcoming and they make you feel the interest and concern of how they feel your tax return should come back to you they're do everything to make you feel at ease

OCTAVIA
refer a friend and also great customer service, the ladies are extremely knowledgeable, great team of ladies on S. Valley Mills!

MATHIS
I have used Jackson Hewitt for about 4 year and I love the outcome

GARRICK
I had a quick response, the wait was short all my questions was answered. And plus I didn't have to wait for three hours like I did last year. My wait was and finished in 20 minutes and also walked out with a lil cash that's how well I liked Jackson Hewitt. I will be coming back next year also.

LATASHA
I been coming for years

BENJAMIN
well because the workers are friendly. They seem to not crack under pressure. They explain things thoroughly. help you understand their different types of services.

NATALIA
I love jackson Hewitt cuz the workers are the best they have great serves and always have a smile and i will tell my friends jackson Hewitt is the best

MIGUEL
Muy rápido,profesional y muy amable su personal y sobretodo que explican paso a paso para llevar acabo laa taxes... Muy agradecido y contentó....

JOSE
It was fast, easy and costumer friendly.

LASHANDA
Ive been attending jackson hewitt for over 10 years and never had a problem woth the services also everyone is also so polite

MARIA ARACELI
Friendly people. They answer all of your questions the best they can and are honest about them.

GERARDO
Muy profesional y sería dedicada a sus servicios

GLORIA
Customer service was awesome

BOBBY
Because they are very helpful when I come do my taxes & are very patient & helpful .

TONY
Por la forma como te atienden y te esplican Las cosas me parese vien

KACIE
Because the service is fast and easy and the people are always friendly and helping no matter what the situation is.

ALBERTO
Great service

ELOISA
They have always gave me awesome tax returns and always look for tax breaks

TIASHA
Great people

VICTOR
fast and professional courteous no waiting way better than my experience with H&R block

JAMONT
Excellent customer service. Very friendly.

RACHAEL
Great Customer Service.

BRANDON
Very helpful and polite

TIFFANY
They try to help u the best way they can

VIRGINIA
Everyone was so friendly and I felt comfortable walking in there. They made us feel like we were friends. I would definitely recommend my family and friends to go to Jackson Hewitt.

DARREN
Very professional.Jaskson Hewitt explained every detail to me and answered all questions with no flaws.Extremely Friendly,Treated there customers as if they were family-friendly.Jackson Hewitt will always be my main place for business.

RUBY
Las personas que atienden ahí son muy amables y te ayudan en lo que necesitas, cualquier pregunta, o duda

SHONDA MICHELLE
Very satisfy

PRECIOUS
Excellent customer service and quick services with professionals.

JANIE
Have been Doing business with jh for over 9+ years. Trustworthy, knowledgeable company!

MARIA
Fast & friendly service. Greeted as I entered the door with a smile.

TAYOKI
Fast and friendly service

KATINA
She was very professional , nice and answered all my questions with out any doubts. I have recommended Jackson Hewitt.

MAXIMA
Because it's the best tax service out there. With great people!

ASHLEY
Jackson Hewitt is the best tax place I've ever been too, and everyone there is so nice speedy and people oriented,I love being there that I don"t even mind the wait

LATICIA
The person helping me was nice and assisted me in a timely manner

CAROL
Great costumer service

SHANNON
Because it is great customer service.

KATHERINE
Great customer service. They answered all my questions and did ot with a smile.

RASHAYNAH
Because everyone there is fast and friendly and they explain anything you might have a question on

CECILIA
So fast, and convenient.

COLBY
Good people

MELODY
It was a quick and process everything is always accurate and you get that security of knowing that it was done the right way

DAMARQUIS TYRELL LAM
Because the people are so friendly in they really help you and put you first They really show you how much you were getting back or what you should be expecting to get back

JESSICA
Cause I been for 8 years now and everytime they have tooken care of me and my need

SHARON
There great

LETICIA
I been with Jackson Hewitt as long as 8 years,

BRITTANY
Amazing company

ANN
The young lady that helped me out was wonderful.

DIETRA
I been with y'all for yrs and I'm happy with what y'all have done for me

MELISSA
They are awesome, fast, and very good. I would recommend them to everyone. I used them going on 3 years and love them and the workers that help me at the south valley mills office in Waco, TX.

BRANDY
Fast and friendly

SABRINA
The environment was everything and the workers were awesome and very speedy. A big thinks to them for staying open and waiting for me to get off of work!!

ERICA
Good plp working

RAVEN
They were nice & professional

MEGAN
Diana at the valley mills location in Waco tx has got to be one of the most efficient and friendliest human beings. She?s been doing my taxes for the past 7 years and I will not go to anyone else.

CARMEN ANA
Friendly.

ISABEL
Fast n easy n I like the ppl there..south Valleyills Dr..

JAIMIE
Fast and friendly

MARVETTE
They are timely and trustworthy they explain things in detail and answer all questions and concerns with good patience

FIDEL
The wait was not long at all the lady who helped me know exactly what she was doing and was quick

MARIA ARACELI
They are friendly and help you get the best refund back to you.

OPAL
Cause Jackson Hewitt is good.

KARI
Great customer service

TRINA YVETTE
Very good service. Workers take time to let you know what you need.

IDELLE
They are always Tinley friendly and ptompt

LEAH
I have used Jackson Hewitt for years they always have friendly staff that are knowledgeable in business

CONSTANCE
Service was Awesome the Rep. Diana went over and beyond and I could tell she knew what she was doing everything great

PAULINE
Very knowledgeable employees to help me with questions about my taxes. Very polite workers.

SERGIO
Por la eseclelnte calidad y un muy buen personal tienen a la hora de cuando ban Aser de clarasion de impuestos

JENNIFER
Great customer service did an outstanding job with my taxes

NANCY
Customer service is always on point. Very friendly

SHERRI
They are friendly and easy to talk to. They make you feel comfortable about filling your taxes

ROCHELLA
They are the best!!!

LAKYLE
They are friendly people and will help you out with your tax at a good rate

SAIDE
Por el trato y la amabilidad de la representante que me atendió

ANDRIE LEIGH
They are very helpful and they got me in and out fast

CLAUDIA
She was very aware of her job

PHILICA ANN
They always look out for the best interest in their customers! They are loyal to their word and very welcoming to all!!!

MATHIS
I've been using Jackson Hewitt for many years

CECILY
I luv that we can talk to them they were very nice to me i love it

STACY
They get the job done

PEYTON
Very timely, professional, and all around nice people.

MARQUISHA DANIELLE
The staff is amazing. I always feel like i get more at jackson hewitt.

DEMETRA
Good service

EBONY LEANE
Great customer service

STEPHANIE
Friendly enviroment, they explain everytjing in details

DAVID
Very friendly and accurate I've been doing business with jackson hewitt for about 10 years and never had a problem with my tax returns

AMANDA
Awesome people, friendly, take time and get best service. They're nice people

TERRANCE
Cause I come every year

APRIL
Good people

JEREMY DON
Diane was very helpful and nice in helping me with the process of doing my taxes. I'd definitely recommend Jackson Hewitt based on her service.

TOMAS
Been using them for years. Always accurate and I never have to worry about it being wrong or making a mistake

GERARDO
Bueno lo principal el trato y el preparador para ayudarte a obtener el maximo rembolso , en mi caso yo viajo 100 millas para mi preparador ya que vivo en Austin tx y voy a la oficina de Weco Tx con Diana

TIFFINY
Honest

TERESA
They where very helpful very friendly and kind with me as a customer and I was satisfied with them

AMBER
Great fast accurate service

TROY
Because I got such a quick return, and you all helped me realize I could claim my disabled sister and got a larger return

LISA
I have filed with jackson hewitt for 2 years now and the cusomer service is always excellent especially from the general manager christina she was freaking awesome

JOANN
I have always been happy with them. I will recommend my family and friends.

DERRICK
General manager Christina was very helpful.

ANGELICA DESIREE
Great service.I love how my tax prepper was so detailed and always let me know exactly what was going on.I never had to ask a question.It was quick and easy.Will be coming back every year from now on??

HARRY
Like they customer service and care I always have a smile on their face and positive attitudes

JOANNA KEEANN
They are really nice and make sure everything is right instead of just submitting your tax return. And they get it done fairly fast and I like that I was greeted as soon as I walked in the door and was helped right a way.

CARISSA MARIE
Very helpful and explained everything whenever I had a question!

RICHARD
She was nice n respectful

VICTORIA
They were very helpful answerd all my questions. And they got the job done.

JOE
They are always fair and they have great great costumer service at any location there store is located and there also very honest people and i like them.

PENNE
Fast and reliable service. Nice friendly people. Guaranteed accuracy. Instant funds available.

PAULA
They brake it down for you step by step. Always make you feel comfortable an like your at home. What a great customer service my jackson hewitt is.

PATRICK
Never had problem with any tax returns we have filed in the last ten years.

PERLA YASMIN
Very friendly & super fast. They where helpful with any questions i had.

ANA
Because I had an amazing EXPERIENCE!!

ALICE
They are very good

PATRICIA OPHELIA
They are very nice n good.

STEIFINEY DEWANA
They have a smile on there face every year i come in there so helpful. They always greeting is so joyful you can be sad in become happy, like im gone get some money before i leave happy time. I have been with them gor seven yrs in they helped alot.

ELOISA
There Very polite , prompt and the Balance of my Return has always been great. Just good friendly service.

VIVIAN
Good professional people

ANTAWNESHIA
Great customer service, very nice was very helpful.

GARRICK
Fast and friendly asked understandable questions, and made me feel comfortable while answering their questions. I will file with them again next income. The whole visit is with a smile.

JUANITA
Love y'all

JAMESHA
Great customer service. Efficient tax returns. They loans always come handy.

APRIL
They are respectful, very nice employees, pleasure to speak with. Proficient with time and got me the most for my refund. Amazing job guys!!!

BELINDA
Good service, the questions were answered.

TAYOKI
Fast great customer service is great

SHANE
Great service, very knowledgeable

WILLIAM
I would recommend because staff was very confident and knowledgeable
EARLY REFUND ADVANCE LOANS AVAILABLE DECEMBER 17 AT PARTICIPATING LOCATIONS
Save your spot by booking today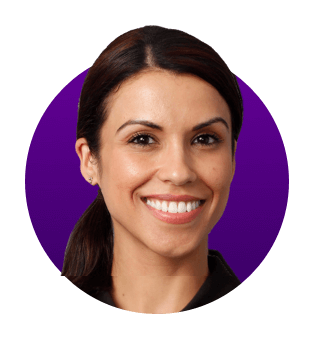 Why Jackson Hewitt®?
WE'LL MAKE IT EASY
We do the work so you don't have to worry. Open late and weekends, no appointment necessary.
WE'LL FIGHT FOR YOU
We're not tax machines. We're Tax Pros who are happy to answer all of your questions.
WE KNOW OUR STUFF
We'll dig deep to get you 100% Accuracy. Maximum Refund Guaranteed.