Victoria, TX Tax Preparation Offices
1304 E Rio Grande St,Ste B
Call us on (361)573-6200
SERVICES AVAILABLE
Se habla Español
Refund Advance
Drop off available
Find an office with a particular service
HOURS THIS WEEK
| | |
| --- | --- |
| Monday | CLOSED |
| Tuesday | 9:00AM - 5:00PM |
| Wednesday | CLOSED |
| Thursday | CLOSED |
| Friday | CLOSED |
| Saturday | CLOSED |
| Sunday | CLOSED |
Reviews at this office
What others are saying..

PEGGY L
fast and efficient. up to date and trustworthy

MARY A
You guys are awesome

BRANDON J
I have always gone to Jackson-Hewitt and have always had a great, simple, easy to understand experience. When it comes to taxes, why settle for anything else?

SEBASTIAN
Friendly staff , very satisfied, job well done

CARRIE
My tax preparer sondi Barnes went above and beyond to help me with my return. She was very sweet and kind. Very excellent customer service.

MARIA
For the past4years my tax preparer Carrie Alonzo has been nothing but awesome and doing the most she can do for me. She is always smiling and ready to get to work. She has awesome customer service and is always there for all her customers that's why I like going to my same preparer every year. Job well done. Need more preparers like Carrie

RACHEL
They are friendly Greeting me asking if I had any questions or concerns

JOYCE
Friendly and helpful with getting all my refund owe and answering every question

DEVIN
Very accurate customer service and very helpful

SABRINA
Excellent people

MELISSA
Very nice

CRYSTAL
I absolutely love Jackson Hewitt and i've been with them over 5 years. They are professional and courteous and i even recommend them to my family and co workers. My mother will actually be a first time Jackson Hewitt customer and i told her she will fall in love with this company like i did!!!

ALEXUS
Because Jackson Hewitt is great on doing taxes and I'm always satisfied and the employees are always nice

LESLIE
The customer service was fast and friendly. I will definitely recommend Jackson Hewitt to my family and friends.

JESSICA
She worked with me and was very helpful. She made sure I understood everything before I left. She also was very friendly and answered all of my questions.

JUAN
The people that work there are so nice and are really helpful! They really know what they are doing here.

PRISCILLA
My experience with customer service (Carrie) was great. She was polite and very helpful.

SHAUNNA
They explain every detail to you, they are friendly, they are professional, and they are quick and fast.

ALEX RAY
Friendly

HILLARY
Friendly staff

EVA
They are very friendly and they explained every step to me and what I was getting back and etc...

AMANDA
Wonderful customer service

JASMNE
Experience from myself, it's always good to have the option of audit protection.

ELIZABETH
Cause during the Holidays the money comes in handy and ure about the only one that does that during December thanks alot Jackson HEWITT

LISA
Very friendly

SHERMAN ANTHONY
Because they wrk hard and fast also smart

RITA CAVAZOS
Preparer Hope really explained everything in detail.

DAVID
Me explico muy bien la muchacha, y bien vestida como siempre

RAYMUNDO
Good service

ANASTASIA
Ms.Hope Moreno has always been very presentable and knowledgeable of her work. Greets me everytime with a friendly smile, make me feel comfortable her doing my taxes.

ROXANNE
Cause I always have a good experience when I go an the people are always so friendly

JAYFUS
Great friendly service and fast

CHRISTINA
Carol was really friendly and fast and very understanding she explained everything to me where i could understand

RAQUEL
Fast and friendly service. They welcomed you as soon as you walk in.

BENITO
They were very helpful and courteous and informative. The staff is very friendly, they make u feel welcomed and explain in full detail.

MARVIN
They always do a great job.

ELIAS
It was fast and easy.

DANIELLE
They are very good and friendly

BARBARA
Excellent

THERESA
Very fast friend good service

REBECCA
Very helpful and explained everything. Very nice and quick. Would go back again and recommend them.

EILEEN
good service

GEORGE
Very happy the way they treat you

SANTIAGO
The tax woman and all the other workers talked to me let me know what they were doing and why and informing me of my options to get back the most i can . Plus the atmosphere was happy and smiling all smiles.

BRIANNA
Good Services and the ladies really met our approval

RITA
Very informed rep

HEATHER
Fast and friendly service

GUADALUPE REYES
Very friendly

LISA
Carrie was awesome very nice polite and courteous

MISTY
I recommend Jackson Hewitt to anybody they work with u good and I love Jackson Hewitt

BRIANNA
Great customer service. They give the maximum benefits. Fast & easy

DANIEL
They did there job very professional and handled it very quickly. And their very respectful

MONICA
Very informative and great customer service

JOSE
Great service and reasonable fees

CHERYL
The staff was friendly and knowledge on the tax prep

KESIE
Friendly and fast service. Tax prepare was nice and she explained everything and made it understandable. Will be back next year.

IRMA
Because they're real good at getting all are money back

NICHOLAS
They were great and fast .

JERALDINE
They very quick and friendly I trust them with my taxes

MICHAELA
Great customer service as well as fees and great benefits! I have filed for years and will not switch to anyone else.

TERESA
Because Jackson Hewitt takes the extra time to ensure you get the best and most accurate refund possible.

CYNTHIA
The staff is very polite & answers all questions. The staff also waits on you in a timely manner.

STEPHANIE
Ive used Jackson Hewitt for 3yrs in a roll now and have always gotten great service and have never jad any problems.

STEPHANIE
I've been going there for the past few years and they always help me get it done fast and easy. And they are always friendly. I do however miss the $50 walmart gift card.

ERICIA
The ladies were Nice & very helpful, also there wasn't a long wait!

GREGORY RAY
They were quick and fast. Good service

JACKLYN
I loved the way they helped me in everyway possible to reserve what I worked for and are very nice and welcoming..

HARLEY
We have used you all for quite a few years and always had a great experience

ANGELA
Very caring and personal feeling from the woman who prepared my return! She made it very easy and simple!

JUANITA
Everyone was very nice. The office was clean and the overall experience was great. I didn't have to wait long at all. And the lady that did mine was really nice. I went to the one on Rio grande in Victoria tx and the lady's name was Carrie. Great customer service.

RUDY
Excellent knowledgeable service

HEATHER
They were very friendly and helpful. They were very quick to welcome me when I walked in the door as well as courteous.

LATISHA
They are friendly and help you every step of the way so you understand how filing your taxes works!

SELENA
They were nice very helpful quick! Everything was explained to me to a very understanding point.

ABELARDO
It was a great experience. Very friendly employees. I feel that she got me the most money for my tax refund. Thank you. Jackson Hewitt

CALLIEANNIE
Good customer service

CRYSTAL
They made the process easy!

CLARENCE
Because everyone is so we'll respected. And they answered all of my questions that I had . And they try to help you if they can .

JEREMIAH
They where very friendly and very interested in what we had to say and we didn't leave until we where satisfied with are return I would recommend them to anyone

DANIEAL
I always have the same person help me and she is great. She makes it smart and easy.

VERONICA
Very pleased with the service.

BENJAMIN
Preparer was very informative and helpful in providing information for this year and next year

GUY
Good customer service

GUILLERMO
Great service

SARA
Very friendly service and got my return back sooner than I thought I would. I would recommend Jackson Hewitt to anyone!

PHILIP
Because hope is so great that everyone should go yo her

DOMINGO
Because they treat there customers right and if you have a problem getting what need they help you as much as they can an there very professional

HAYWARD
Quick fast and easy service.

VANESSA
excellent customer service

TERRY
There friendly

PAMELA
The management always gets me i been gling for years she is the best

MANUELA
Everyone one there is very friendly fast and easy no problems at all very respectful

LAURA
They have excellent staff great communication help you with your taxes they are very patient with you they explain everything in detail.

MARGARET
I have gone to this place for years and never had a problem & carrie is great she had me the last 3 years great lady very nice & always gets me with a smile

BARBARA
They are very good at what they do. I've never been disappointed with this company at all!!!

BRANDY
Very amazing customer service and very nice and very helpful. They do there best to get the right amount of money you deserve.

AUDREY
All the ladies that work are nice with customers.

JUANITA
Because everyone is so friendly. The ladies are very helpful and willing to answer any questions or concerns u may have.

EBONY
They workers are very kind, friendly and good at there jobs

REYNATO
Very polite staff, they know what they are doing very friendly answer any questions that I had

JESUS
They did me a great service by providing me with a loan just before the Holidays! Also they were quick to get everything done, and provided me info as to what documentation I would need in order to speed up the process. I am a busy person so this was absolutly awesome.

CRYSTAL
I have been with Jackson Hewitt for years and they have always treated me with respect. They girls that work there are the sweetest and get me everything I deserve to have a great tax return.

TANISHA
Very professional

LATOSHIA
Great Service and friendly atmosphere. Work really hard to get you in and out with the correct way! Great job!

MARSHA
Very helpful, quick and easy

CATHERINE
Rachel was very sweet,helpful and she knew her stuff I liked that.

GINA
They are always very friendly and nice

MARY
They are very friendly and try their hardest to work in a timely manner

BELINDA
Its fast easy and the workers are very sweet and very helpful

VANESSA
Friendly service

ANNABELLE
Very professional staff members.

CORANDO
Great people and easy to understand. Take their time and effort to help get the most from your taxes.

SABRINA
They always treat us with respect and are very friendly!!!

VANESSA
Very professional.. Asked me all the questions they needed to know about me

PAULINE
I've been using Jackson Hewitt for many years and have never had problems

KANISHA
Very helpful and patient! Good conversation, Friendly always answering questions I have for them. Never negative.

REBECCA
Friendly experienced staff

MICHELLE
very convenient

MONICA
They are very helpful

LORI
Ive always liked doing my income tax there and satisfy. Been with Jackson Hewitt almost 12 or 13 years now

LISA
It is the greatest, been with this company for 10 years

ANGEL ANTHONY
they are very helpful

JENNIFER
Always have the best service with Carrie.

WANDA
Great customer service

REFUGIO
Great service and always accurate

SHERRY
Good customer service. Carrie from Victoria was helpful

BRIANNA
I've been a customer for almost 8 years. They are always friendly and helpful even when you call. Always say hi as soon as you walk in the office.

KODY
The workers are very nice And they make our experience there wonderful.they are very quick to . this will be our 3rd yr. Using them and I always recommend them to everyone that asks me who is the best in our town.

MARGARET
Being it's the busiest time of the year, they still manage to help with a smile and kindness.

ISAAC
Friendly service

JACKLYN
The make sure you get the best and what you want

TAWAYNA
The service is great I go every year

ERICA
The staff is always great

SYLVIA
Very good people work there

GEORGE
They have friendly people they listen to you they help there great I would recommend other people to go to them

DORA
They we're fast & courtious.. I asked questions & they gave me answers ..I've been with jasckson Hewitt for over 10 yrs. & Im always satisfied

LACURTISSA
They took time to see what works best in my situation.

ARACELY
the ladies there are very nice, patient and helped me with with my taxes. I appreciate it

CLARISSA
I've used it for the past 15 years

DAWAYNE
Friendly and professional

MARY JANE
I was excellent tread very helpful.

SYLVIA
Answers all questions and fast and friendly

VERONICA ANN
I would recommend them because the lady that help me was very nice and patient with me

JOSE
Because they've always been very nice and accurate

SHALLA
They were real patient and and friendly customer service they treat you like family they knew exactly what I need it time work

PAIGE
Friendly tax proprietors were able to give me the best refund possible, very efficient and informative

NICHOLE
The lady who helped me was amazing! Hope Moreno was her name

SYLVIA
Because they always do their very best and always with smiles on their faces to help you .always! Thanks for always giving it your very best for me Jackson and Hewitt!

VANESSA
Nice friendly and always getting me the most return on my taxes..

DESIREE
They people at jackson hewitt were helpful an nice so friendly

CYNTHIA
I received well customer service.

KALEESA
N /A

SANTIAGO
friendly people

JOHN
They are good & work real fast!! They were great about having my son in & gave him candy also.

HEATHER
They dont miss a thing! And very quick also. Ive gone there for five years in a row.

TANYA
Because I've been going there for a few years now and I happened to go with the same person she's friendly knows what she's doing and does not take long.

CRYSTAL
I've been going for years and there always so helpful

LANINA
Been filing my taxes w them for almost 4 years now and never once had a problem and staff is always so amazing

TIMOTHY
Very nice people

CURTISS
Very quick and professional experience with the lady that we had worked with this is our second year using Jackson Hewitt pretty satisfied the lady we had was extremely awesome she knew what she was doing

RUBY
Extremely friendly and helpful staff

ANGEL
Excellent service for years. The rep that helped me was understanding and patient, as well as excellent at multitasking as she was helping other workers completed their return as well.

ELIZABETH
Fast easy simple friendly I would most definitely use them next year did not have no problems whatsoever

JOY
Everybody is always friendly and knowledgeable it does are very best to help you get the best refund

MARY
They are fast and very helpful. They answer all your questions. Very friendly and respectful.

MARIA
Because Workers are friendly and explains everything to us.

THERESA
I trust them and they do a good job every year that I go with them and they are very friendly and professional

REYES
I've been going there for years never have any trouble

NIKKI
There absouloutly amazing

DANIEL
Knowledgeable staff

MARIO
They are great and fast

MELISSA
Cause they do excellent job!! Very thorough!!! They try to get you the amount money you deserve!!

LEENAH
They're so friendly and they get you in and out as fast as they can.

JAMES ELENO
I have used Jackson Hewitt for years and I'm always given great professional service, it's the trust they put in me that keeps me coming back. Thank you!

CHERYL
The ladies was very friendly and try to get all the money you had coming back to you.

YOLANDA
They are fast and do your taxes Cory!

JOHNNY
Jackson hewitt always done our taxes right and they stand begin there word 100%

PETE
Amazing

MONA
They are very professional in thier job they do and explains everything to you if you have any questions and take thier time with each costumer

LAURA
Friendly atmosphere

FAUSTINO
they were very helpfull in all ways

LORELEI
Knowledgeable

CRYSTAL
Service is good and i get my income quicker never had any problems yet with them

MICHAEL JOSE
Super fast service
WAYS TO LIMIT YOUR FACE-TO-FACE TIME AVAILABLE
WE'RE OPEN STARTING DECEMBER 17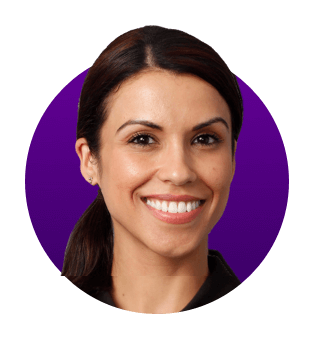 Why Jackson Hewitt®?
WE'LL MAKE IT EASY
We do the work so you don't have to worry. Open late and weekends, no appointment necessary.
WE'LL FIGHT FOR YOU
We're not tax machines. We're Tax Pros who are happy to answer all of your questions.
WE KNOW OUR STUFF
We'll dig deep to get you 100% Accuracy. Maximum Refund Guaranteed.