Temple, TX Tax Preparation Offices
3401 S. 31st St.
Call us on (254)742-0383
SERVICES AVAILABLE
Walmart location
Refund Advance
Drop off available
Find an office with a particular service
HOURS THIS WEEK
| | |
| --- | --- |
| Monday | CLOSED |
| Tuesday | CLOSED |
| Wednesday | CLOSED |
| Thursday | CLOSED |
| Friday | CLOSED |
| Saturday | CLOSED |
| Sunday | CLOSED |
Reviews at this office
What others are saying..

ALBERTO
Excellent service and professionalism! Mrs. Phillip Simpson not just prepare our taxes, she advise us about available deductions that we qualify for, but also educate us on how to keep better records so we can have and easier tax filing and a better tax return.

DANIELLE
Fast service, friendly and knowledgeable.

MICHAEL A
Great customer service

RHONDA K
they are very smart and reliable.

COLIN P
Tax refund was completed efficiently and quickly. The persons were knowledgeable and patient and ensure we understood all the areas we had questions about.

HARRY A
Have always been treated professionally.

SHERRON
Outstanding professionals helping you. They are professional, knowledgeable, and courteous. I have already sent others to this company. They report the same treatment.

ROBERT
The quality of knowlege is great

MISTY
Very helpful, informative, explained everything in detail. Made it easy to understand my taxes,& refund amount.

TOKEISHA
I was able to get perfect customer service and speedy service from my agent.

TAMMY
I have been with Jackson Hewitt well over 10 years and have had the same person file my taxes for me every year since very dedicated excellent benefits and efficient with time and the processing

ELIZABETH
It was quick and easy

MATTHEW
Fast speedy service

JEREMIAH
My tax agent Melissa Baddock has done our taxes the last 5 seasons and has done a tremendous job year after year..extremely satisfied..!!

JACELYN
I'm always pleased with the service I receive when I visit.

KASEY
They take their time and Explain your income taxes to you and always helpful when you have question always have a smile on their faces

PATRICIA
good service

LEON
Great customer service, everything is explained in a way that's easy to understand, the Express Refund Advance is an awesome program

CHRISTOPHER
Fast friendly service and they help you get the most out your tax return every time

APRIL
I be doing my taxs with the company for like 5years never had a problem with the company

GENEVA
I've never had a problem getting my taxes done . Very friendly staff .

CHARLES
ive been a customer with Jackson Hewitt for about 15yrs. would not go anywhere else.

WILLIAM
They are professional and convenient located

TRACY
The employees here were very friendly, they were fast and it was an enjoyable experience.

SEAN
Quick and efficient

RITA
Always friendly and educational. Super helpful.

ROBERT
Simple process. Tax clerks do an outstanding job.

ROBERTA
They give great customer service.

SHAWN FAIRES
Very helpful and efficient. Pleasant to deal with. They are looking out for me. Pain free experience.

TAMIYA DSHEY
Fast service,

STACY
Cause my tax preparer was very quick, detailed, and explained every step of the way.

STACIE
Phyllis Simpson who prepared my taxes is awesome.

KENNETH
We love Phyllis Simpson! Before coming to JH tax services we never knew how many deductions we were allowed to take. Not we get very nice refunds every year!!!!

BRADLEY
Awesome employees

CHELSEA
Customer service is great

HENRY
Good service.

IRMA
Very friendly fast and efficient

PATSY
People are friendly, professional, and they make tax filing an easy and quick process. Plus accuracy and I feel safe knowing my taxes are done properly. Worry free!

TONJA
They are very professional and quick never had an issue and if I did they wouldbget it resolved really feel very comfortable with jh

AMANDA
The staff seem to truly care about me and my return. They are friendly and relatable.

MARQUE
They are so sweet n awesome

SAMUEL JOSEPH
They helped me get the most of my refund... and gave me an advance on my refund. They are real nice and professional.

PERRY
Friendly service that made it easy to get my taxes done. Living on disability I know it is not a big refund but I was treated like my return was worth a million dollars. I was just so impressed with their professional service.

LISA
They do a great job.They are friendly and professional.

RALPH
Very good service

KYLA
The people were friendly and was fast.

ABIGAIL
The rep was very quick, nice and knowledgeable

LINDA
People are friendly and professional.

MISTY RENEE
They are always so nice and warm and helpful and fast... we never have to wait long

CELIA
That did a great job

JEREMY
I've always gotten the most back from Jackson hewitt

JAMIE
Employees are very friendly and kind. They make sure all your needs are taking care of.

RAMON
Lot experience

JANICE
Jackson Hewitt has always done me right and saved me money by finding discounts

KHASI
I started using Jackson Hewitt over 15 years ago and my preparer was amazing. Till this very day she knows me by name and I absolutely love her and all she and the company have done for me and my family.

LORINA
They were very informative about the tax laws and made you understand what was happening with the new tax laws that will be affecting us next year.

TARAH
Great customer service, very friendly, knowledgeable and explained everything thing to me as we went along as well as answering any questions I would of had. (Which I didn't have any cause she explained everything so well)

MARISSA
They were very friendly & got my taxes done in less than an hour.

COLEY
friendly and fast service

JOSE
friendly service. Felt very confident in the final results, no worries. Customer Service was knowledgeable of my taxes...Great Job! Would recommend!

EARL
That know what's going on. Good customer service.

MARIA
Jackson Hewitt tax representative was very knowledgeable and was able to answer questions that we had

DANIEL
Friendly service

KEVIN
Because they are very professional I've always had my income tax done well and received it in time

AMANDA NICOLE
I love the way they give you great advice and they let you know that there for you so I actually go to them actually every year so thank you Jackson Hewitt for being there when I needed you

BUCKY
Cause Jackson Hewitt always been awesometo us every year we fix our taxes. Always come out with a smile and happy.

PAULA
The preparers are friendly and professional.

GENE
They were outstanding. Paula was the lady that did our taxes and she even managed to get us a discount which we were pleased. We are getting a little back but at least we don't have to pay. Great job Paula and thank you very much.

CASONDRA
I've been a customer for years and wouldn't change it for nothing ! I've always been happy with my results.

RONALD
I have tried H &R Block and ended up paying the IRS for they're mistake which they refused to acknowledge was they're

MICHAEL
They do a great job doing ur taxes

JM
They have done a great job for me and my wife four lat two years, people are great treat you real good

MICKLE
Very helpful explained each paper and answered questions

IRA
When Phyliss was there she was the bomb, but we had Melissa and she rock it with a smile.

DEBORAH
They could help us right away and knew what they eere doing.

JENNIFER
Speedy and friendly service, honesty, they treat you like family, and their reputation makes them the best!

MIRANDA
I love using jackson hewitt because the people are always so friendly and very helpful. They take the stress out of doing your taxes. And they always do it with a smile on their face. Very good honest people.

SAMUEL JOSEPH
They're great...have great customers service..they explained everything in detail so we could understand completely before signing anything.

ADRIA
Out of all the times I have filed my taxes this was the quickest turn around I've had. She had me in and out of there.

CHELSEA
Alice was EXTREMELY helpful, and thouroughly explained things to me that I had not been told before. She was very patient with me and my 3 children who I brought along and we're getting restless being after 6 30 pm , thank you Alice!

MALIK
The TP knows exactly what they are talking about, and will always do what they can to get you the most money guaranteed!!!

JENNIFER
They take the time to explain everything. They are very nice and they listen to what you saying or asking.

KATHERINE
I would for the one in Walmart not the one that is listed on Adams they are very rude and like to roll there eyes at you when you ask questions back to them

CHRISTOPHER
The lady we worked with was AMAZING. She was one of the kindest people we my wife and I could have met. It's a shame I can't recall her name.

DON LEON
Friendly very helpful they wen over all the new rules..they was great

ALICIA
Very fr

RONNIE
Great customer service and knowledgeable

JEREMIAH
Great experience every year.

TIFFANY
They were very friendly and helpful. They were able to get me the most money back and even called me to let me know my advance had gone through.

DAVID
There always so kind and so helpful. Your employees always make sure u get something back! I always and ever do my taxes with yÕall!!

ASHLYN
Quick in & out service. Very polite, they worked to make sure I got the refund I was satisfied most with!

ANDRE KEITH
It was easy my tax return was easy

PAUL SCOTT
Great customer service and I feel that maximum effort was put in to get us the most amount back.

KHASI
Jackson Hewitt has a very professional, intelligent and caring staff that have always provide their customers with 1 mile service.

THOMAS
They always tell us everything they are doing with our taxes as theybare doing them.

AMY
Been using Jackson Hewitt for over 10 years

DAVID
Fast, friendly and professional

CHARITY ANN
I just love the way everyone helps you out and ur money is always guaranteed

ROBERT
always have treated me fairly and with respect.

WILLIAM
good service

SINCERITY LATAVIA
It was a quick service the customer service was great and they made sure you were satisfied with the results

DIAMETRISS
Helps

GLENDA
The person that we had was really nice

ANDREW
Fast and friendly

JUSTIN
Good

MARK
I've been with you for years and am very happy with your service

MATTIE
I have used Jackson Hewitt for years and always been satisfied with your service, and accuracy.

JOAN
Me ayudaron bien rápido y fácil por todo lo de los taxes me encanta este sitio y lo recomiendo un 100%

CHRISTOPHER
Very good service from the guy doing my tax just doing like the card

STACIE
Miss Dee at the Temple WalMart was AWESOME and did a wonderful job in ensuring that I received the most refund I was allowed!

SAMANTHA
The service was very helpful and the process went by faster than I expected. The rep helping me was very informative and knowledgeable.

KENNETH
Just cause

KAYLA
The experience i had with Jackson Hewitt was a positive one. The staff were friendly and kind. We made jokes and had friendly conversation which made the process seem like it took less time than it really did

AARON
Very helpful and friendly

IZAIAH
Because the people are incredibly nice and helpful and made me feel like family and I'll tell all my friends and family to file there you will not regret it.

ANGEL
Very professional and quick. They explain it in a way that makes it easy to understand. Also, they get back a great refund amount.

BEVERLY
They were o quick and so polite.

KEITH
Because I have been going there and filling my taxes for over 13 years with my wife, she is the one who got me started and JH always helps and me with my return whether I need it now or just whenever it comes in. JH has great refund advances and beats everyone else's prices ;)

MELISSA
I always get good service and feel appreciated and important they are like family awesome

DANIEL
I have been going there for a long time and they always help me the best they can!!

AMBER
They really get the job done quickly.

GREGORY
Been using the same lady for nine years with your company she's awesome

LISA
They do a great job

RUSSELL
Quick,fast,and very effective.

SUSAN
They are friendly and very helpful.

RITA
Because of their friendly courtesy and speed

RICHARD
Friendly service

WILLIAM
Very likely it was very fast and no trounle filing my taxes.

RONALD
They are accurate and give you the best refund possible! They are fast at what they do!

JOSE
friendly & knowledgable

MIKKEL
Because I have always done my taxes on my own and have failed more than once. I went in and it took merry minutes for me to get my max. Super impressed

CARROL
Great service courteous and timely when taxes are being done always a cheerful attitude from any representative

CELEDONIO VAZQUEZ
The wait you get treated how like accomplish filling your taxes

ERNEST
Made me feel like they were there to help

DONEICE
Because The easy of the whole process! Preparers are very knowledgeable

LOWELL
It's very easily svdilsblr

JAMES
Good service

LARRY
fast, knowledgeable, friendly service.

CALEB
For someone who has primarily used turbo tax in past going to Jackson hewitt was new for me. Enoch gave me an unexpected experience by being incredibly knowledgable and polite. He answered all my questions professionally and went above and beyond to help me with understanding the whole process (something turbo tax does not do). As someone who works in the customer service industry i know first hand how important it is to treat a customer with a can do attitude no matter what and to make their experience inviting and easy and Enoch did just that. I will continue to use Jackson Hewitt for years to come.

HOLLY
Up front and nice people to work with

TMEARA
They are very friendly and very informative on information that they tell that people should know about their taxes to get the best refund choice they can.

FRANCES
Always honest and try to get the most back for us

MARION DALE
Fast accurate filing

DONNA MARIE
Very friendly, helpful people. We laughed and joked while doing my return and it seemed to be done in no time. My tax preparer turned a chore into a very pleasant experience.

CHRISTOPHER
Extremely friendly explaines everything clearly was in and out in time clean neat organized and been using Jackson Hewitt for about 20 years they are the best by the way they greeted me and my wife

JERRY
They r good at what they do

DOSHINEE
They were fast professional, and I felt at ease. They also guaranteed me the most for my refund so that was a plus!!

CHARISMA
Alice was wonderful at the Temple Texas location inside of Walmart on 31 street

JAMIE
Great customer service

JUSTIN
Great service

ANNA
Very helpful, efficient, and went over everything.

VICTOR
They was fast polite and went out of there way to help me. I would recommend them any day.

LINDA
The lady was super helpful with mine and my fiance's taxes. She got me the maximum refund possible and I'm very pleased

BROOKE
No problems and very friendly!

OTHELL
Fast service straight to the point and made me feel comfortable.

FELIX
Very friendly and very professional,,

JONATHAN WAYNE
Extremely fast and easy. Super friendly and helpful. Will be going back for years to come.

STEPHEN
Always gets the job done quickly and leaves me with a high feeling of confidence.

EUGENE
Very efficient

ROBERT
Convienient location and time availability

JAY
great service great people

PAULA
Preparers are very professional and know taxes.

RONALD
Because the staff is friendly and very helpful

CARLTON
Alice was very helpful and personable. She is also very knowledgeable with what needed to be done filing.

MEGAN
Very friendly, knowledgeable and helpful!

CHRISTOPHER
They were helpful and got it done fast..and in a great location

JAMES
Excellent service ang good knowledge base.

GABRIEL
The person that helped did an amazing and fast Job. She also was very kind too.

EUGENE
Everyone was very professional and treated me and my wife with respect. Great job ladies, keep up the good work.

KAREN
Asia is very professional and I think she did a great job in helping me and explaining everything.

JOE
Great service. Helping me with return

BUCKY
They are the friendly people always make you feel comfortable always making sure you get the best of your return. Even if you have to pay in.

SCOTT
Great customer service

HENRY
Fast friendly
EARLY REFUND ADVANCE LOANS AVAILABLE DECEMBER 17 AT PARTICIPATING LOCATIONS
Save your spot by booking today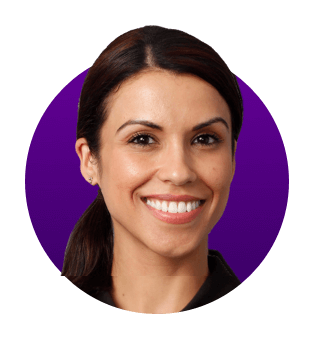 Why Jackson Hewitt®?
WE'LL MAKE IT EASY
We do the work so you don't have to worry. Open late and weekends, no appointment necessary.
WE'LL FIGHT FOR YOU
We're not tax machines. We're Tax Pros who are happy to answer all of your questions.
WE KNOW OUR STUFF
We'll dig deep to get you 100% Accuracy. Maximum Refund Guaranteed.