Temple, TX Tax Preparation Offices
4311 S 31st Street Ste 120
Open 10:00AM - 5:00PM today (local time)
View week
Call us on (254)742-0383
SERVICES AVAILABLE
Refund Advance
Drop off available
Find an office with a particular service
HOURS THIS WEEK
| | |
| --- | --- |
| Monday | 10:00AM - 5:00PM |
| Tuesday | 10:00AM - 5:00PM |
| Wednesday | 10:00AM - 5:00PM |
| Thursday | 10:00AM - 5:00PM |
| Friday | 10:00AM - 5:00PM |
| Saturday | CLOSED |
| Sunday | CLOSED |
Reviews at this office
What others are saying..

ROBOAM
Very professional, answered all our questions.

RHONDA K
I had a great experience. Very knowledgeable and friendly.

SHASTA L
Great service! Kristy was extremely helpful. I will definitely being returning back to Jackson Hewitt for my taxes next year.

OSCAR
Because your employees are so awesome!

AMBER M
I have always trusted Jackson Hewitt with my taxes. I've never had a problem and will always continue to come back. The staff is always really nice and efficient with their time and my time.

JAMES E
Kristy Hurtado was extremely friendly and competent.

CLARENCE L
They are very good at what they do

TERRY E
Great service.

JESSICA
Fast and good customer service

CHARLENE
Very easy to get your tax filed

ROGER
Friendly service and great fees

STEPHANIE
I used Jackson Hewitt last year and this year as well and both times were fantastic experiences! Great customer service, very knowledgeable representatives!!

SEBERNA
Professional service

CRYSTAL
Very friendly and accurate

DUSTY
Always great service. I have been using them for years and have always been treated with kindness. I will never use another tax service again

ANGELA
The customers service was really great and I didn't have a long wait.

HOLLY
THEY ARE VERY FRIENDLY AND THEY MAKE SURE THAT YOUR TAXES ARE DONE RITE

ANDREW
Staff was very friendly we were in and out and were satisfied. Thankyou Jackson hewitt

TAMITHA
Because I have been filing my taxes with them for over five years and I never had a problem and is really recommend it to go there

CYNTHIA
Very professional and pleasant people

KRYSTAL
The staff was very friendly. It didn't take long at all to file my taxes.

CAROLYN
Very quick on doing the return and the acknowledgement of the services.

NAKEISHA
I have been filing my taxes with them for years now, and I have never had any problems.

ARIEL
The service was absolutely wonderful. I was explained everything along the way. And any question I had was answered.

LARRY
I have been with Jackson Hewitt for almost 20 years they have always taken care of all my tax neede

REBECCA
Friendly service

JOHNATHAN
I have been with Jackson Hewitt 15 years. Professional, courteous and promt. I look forward to being a customer for years to come. Thank you.

SHATARRA
The customer service is great

LASHANTA
Very nice

DEBROSH
Great customer service

PATRICIA
Very helpful and understanding explain everything to me mark ws so helpful and kind

KEVIN
Accuracy, great customer service, and we receive our money pretty quickly.

BENNIE
Friendly faces

KEVIN
Friendly people

BENITA ELOISE
Truth about servi

CHRISTOPHER
They get me all my money that Mind ,

LECHANDRE
I love the fast friendly service

JENNIFER
I've been getting my taxes done by Jackson Hewitt for a while now and I'm Very satisfied... They have Awesome customer service and very detailed with every piece of paper work.. I would highly recommend them!!!!

AMBER
Very nice people, works with you clean Place

EDWARD
Was fast frendly service. Explained what was going on with the taxes. Gave advice for owning a home.

DANIEL
Very professional and helpful

MELISSA
Quick fast service.

ANTONIA
Because I love the fact they have loans that are available for people and I love the fact that everyone's so friendly

ANASTASIA
Jackson Hewitt has always done a great job when it comes to my Taxes. They have the best products in the market and absolutely love the staff. Always friendly and curtious.

LATYSHA
Fast service and very skilled at taking care of all of my needs

KIMBERLY
Jackson Hewitt employee's make you feel at home once you step in the door. They give honest feed back with any information you need concerning your taxes.

LOWANDA
Nice service

DASHAYLA
Friendly atmosphere I appreciate how they take the time to ensure that they meet your needs very friendly.

COURTNEY
We were in and out in 30 minutes very happy to have an office so close

ROBERT JR
They are very friendly & helpful, they explain everything very well.

ISAAC
Fast and best customer service. Best refund amount

STEVEN
We get treated like family every year and it's has made filing taxes a breeze for us.

VIVIAN
Friendly and very professional services,

EBONY
Because your employees provide outstanding customer service in a respectful amount of time, also I've been a customer for several years and many more to come.

KRISTINA
The service is fast An friendly an very professional

JAMES
very satisfied with the customer service , and all the additional information that can help you with your taxes

GREGORY
I have used Jackson Hewitt to file my taxes for years now and have always had a pleasant experience with all of the people that helped me

RONALD EUGENE
excellent customer service and very friendly and helpful Representatives who went over and Beyond to make sure I got every dollar I deserve I highly recommend Jackson Hewitt to all my friends.

MELINDA
I've been using JH for years and so has my mom. The staff is always friendly and very helpful. I'll continue to use JH for all my tax needs.

DAWN
They are awesome

RANDY
Great service

WAKESHIA AUGUSTA
Greet customer service. Very detailed and answered every question that was asked. Also informers me information I didn't know. All around awesome.

GENE
Quick and friendly to me and my needs to get taxes done and real knew what they were doing

JOANNA
They do a good job.

SHARON
Excellent service & superior knowledge

MIRANDA
very fiendly in there fees are great

MARY
They have always done my taxes and always treated me right.

BRADLEY
The people are always friendly and our taxes are always done in a timely manner. Been using them for several years now and have had zero issues. I love Jackson hew

BRIANNA
Great place

DEBRA
The fast and friendly service when you walked through the door and when I got my taxes done was great.

MISTY
, because y'all know what y'all are doing

FREDERICK DION
They give you the truth

CHRISTA
Good, quick, and friendly service.

PEGGY
Virginia was friendly and very helpful.

RICARDO
Very good service, friendly workers, and we have always had our taxes done accurately by them.

RICHARD
Just trust them

ROSETTA
In have used Jackson Hewitt for about 9 years now! Staff is always awesome and I have never had any problems with my returns.

MARK
Outstanding service always looking for discounts and over all going the extra mile in service with a smile way to go Jessica

TRACY
I've been using Jackson Hewitt for years. We've always been satisfied with the service we receive.

PATRICIA
Been with them 8 years

KRISTEN
Been filing with you guys for almost 5yrs.

NIEVES
Fast and reliable service They were very quick and on task. were very polite to their customers.

PAUL
She was quick. Thorough. Kind. Accurate. She was also knowledgeable and able to answer our questions.

JULIE
Very helpful and the service is great.

DAVID
fast and friendly

SHAHID
Because it?s look like family

CALEB
I always go to JH

LASHINDA
friendly customer

CHRIS
Quick and excellent service

TIMOTHY
I've always been Satisfied with the service I've received.

KRISTOPHER JORDAN
They knew what they were doing

DAVID
They were very friendly and took time to help with me with several challenging issues

RANDY
Quality service and great agents.

JOSE
Good service

JANIE
I have built lasting relationships with people I trust! I've been using JH for many years and I am very satisfied. Thank you for all that you do.

TIMMY
Virginia and Jessica, both went above and beyond to help us with not only getting the max refund but also to be sure that we were filing all the correct forms. They were patient when we have a tremendous amount of questions. Plus, while they were professional; they were also very friendly and put us at ease.

DWAIN
Good service nice and friendly easy to talk to and listen it was nice

NABIL
Very accommodating and felt welcomed

SCOTT
Easy and good service

MATTHEW
The people are always professional and thorough on every category.

ROBERT
Quick service Advised us how we could Lower what we owed in taxes

MOODY
freindly staff, took time needed to go through and explain, and great pricing.

ALISSA
The service provided to me was great! Everything was broken down and explained to me and I was able to understand all the "why's". I was well taken care of!

RYAN
Not applicable

STEPHEN W
No comment at this time

RAJESH CHANDRA
Friendly and professional. Provided with all the options and benefits. Were so welcoming and disciplined.

UBALDO
We always get such great service

MARCO
Good service

VIVIAN
I had a good experience with Jackson Hewitt for 2 years and will continue to do business with them in the future

ARIEL
I really just love and appreciate the service I get at Jackson Hewitt. It's so wonderful.

BRITTANY
Great service

MICHELLE
Friendly service

MATTHEW
Fast easy customer service always with a smile! I would recommend this company to all family and friends

IRMA
Fast friendly and efficient

SHENEQUE
They are very nice also quick and very respectful

TIFFANI
They are very accurate

LORRI
Extremely helpful

RONALD EUGENE
Excellent Customer Service and very professional

LASHONDA
Excellent customer service

TERRA
I've never had any problems. Always very friendly and efficient.

KEYANA
Great experience, very friendly, fast and easy service

SHUNIKA
Fast friendly service. I love it! Been doing my taxes there for years, great service...

DENISE
Friendly fast service

SHERTORIA BRE SHUN
They was very nice

STEVE
Its a good place and very clean the people there are very nice and make sure you understand every piece of information

SEBERNA
Prof

KRYSTAL
I have been doing my taxes with jackson Hewitt for years and have neber had any issues.

CHRISTINA
Great customer service

MELLISSA
Always friendly when we go in to do our tax return. Been doing our tax returns with Jackson Hewitt for years now and will return every year.

MARKEISHA
Extremely nice, customer service is excellent, very informative and big opportunities for different people in their time of need.

ROBERT
Great ser

LADONNA
Dorothy McPherson really went out of her way to assist me like they all do!

KRYSTAL
Everyone is always nice and efficient. And they don't mind when I ask a lot of questions.

JATIIA
Everyone is extremely nice and full of information. All my questions are answered and I leave knowing everything I need to know about my income tax return and more.

ANGELA
awesome service

KRISTINA
Because they are always so nice friendly and fast they also get you the maximum refund.

COURTNEY
Very good customer service

WILMA
They know their stuff.

LATYSHA
Fast service and I always have knowledgeable reps when I file my taxes

REBECCA
Very friendly staff

DONNA
They are so friendly and they always make things right

FELIX
Fast easy and quick

KEVIN
Very good service

STEVEN
Friendly, fast service. Answered all our questions. Made everything clear and simple. Love this office and staff.

ZELDA
Because the staff was friendly and fast.

DAVID
We been doing our taxes with Jackson Hewitt for a few years and you have been so wonderful .

WENDY
Friendly service fast and easy

JASON
Great service, very informative tax preps, and friendly and fast service. My tax prep was very friendly and knowledgeable. The office was near my home and the employees made me feel very welcome.

MICHAEL
Very efficient and friendly. Lots of perks

MARK
Quick and polite ser

KEITH
Honestly & options were available. Price is better than other competitors.

DELIA
Ross Radchenko was very knowledgeable and courtesy. made the atmosphere easy to be in. very professional.

MATTIAS
Always great people with great attitudes

JEREMY
Kind personnel, quick answers to all of my wife's questions and comfortable feeling that all was done correctly.

JAMES
I never have a problem filing with JH for two years now.

JOSHUA
Excellent customer service. Employees make sure you get helped right when you enter. They're very appreciative of your business. The process of filing your taxes is very easy and fast with them.

SHIRLEY
They was knowledgeable about every question I asked.

JOSE
We always have great prepares and everyone is very nice. We always get our money fast without it costing an arm and our first born!

SYNTRA
I have been with them for years and always have received great service. The employees are very patient and polite.

JONATHAN
Because a service there was very great

JAMIE ANN
The service was great! Very helpful and very fast. We couldn't ask for better. Thank you for all of your help!

GARLAND
Fast, Friendly, Accurate and precise service.

TAMMY
Friendly and fast

BRADLEY
The people are always so friendly and helpful. Plus they look over everything to make sure it is done correctly.

SHANICE
Cuz fast friendly service...?? And how Antha Guidry,my tax preparer handled me and made me very comfortable with the whole process. Thank you Jackson Hewitt

DAWN
Because they are awesome

BRIANNA
So fast

CHRISTA
Tax Preparers are polite and helpful, and the service is quick and easy.

BILLY
Excellent and fast service

RONNIE
Mrs.Tony and her staff are friendly knowledgeable and there customer service is amazing.

BRITTANI
They are friendly and know what they are doing

PAUL
Great service an friendly employee who's very knowledgeable

OLIVIA LYNETTE
Because they make sure people is taking care of and they have a great team that love to help people

MARK
I have been using JH for 14 years and the only tax professionals I trust

LISA
The staff at Jackson Hewitt are also friendly and professional. They are always patient and helpful. Jennifer Heron was the tax preparer that helped me and she was Awesome.

JEFFREY EDWARD
The workers know what they are doing and are very firendly and willing to help

ANGELA
Fast friendly service. Minimal wait time. Several locations to file taxes. Awesome!

TERESA
Friendly staff,knowledgeable and service is quick

FRANKLIN
They are super awesome

RICHARD
Just like the service

LYLE
Always fast, efficient and super nice

ROBBY
Very good people that know what they are doing

WILLIAM
Friendly,and very helpful.

ELIZABETH
They are always helpful and professional

NAKEISHA
I have been going to Jackson Hewitt for 5 years now and I have never had a problem.

MIA ROXANNE
Great employees. Ross who did our taxes was very patient and made sure everything was correct even though we filed with Jackson Hewitt last year.

ROSETTA
Always have good service at jackson hewitt! Ive been coming to yall dor at least 8 years now! Also, im never there more than 30 mins.

EMILY
Fast work very friendly highest tax return I ever got

ALDEAN
Very personable and knowledgeable. We got in immediately as well.

MICHAEL
Mrs Dawn was so helpful in every way possible... everything I was asking her she answered me with no if and and butts about it....

WILLIAM
My experience was great. Great customer service and they very knowledgeable. The value that I recieved from those 2 things are tremendous.

DUSTIN
They were pretty quick and very good at explaining what was going on and straight to the point

JESSICA
People are nice and friendly and they answer all my question

KANDICE
I would recommend Jackson Hewitt because the employees their are friendly. Give out helpful information and get my taxes done in a timely manner. The employees are very informative and helpful. They help you future wise and tell you exactly what you should do in certain situations a

MELVIN
Jessica was very at asking questions on some forms we had

JOSHUA
They are always honest and do what they can to get us the best return possible.

JOSHUA
We have used Jackson Hewitt for years, and have had so much help with tough situations, and they've never failed to help see us through.

DESSA JEAN
Dorothy was fast and courteous

JEFFREY OWENS
Quick and legit ser

JOE
Really professional and knowledgeable.

JOHN
The people here are awesome an they make sure i get the most out of my refund

MIGUEL
Confiable, muy bueno en cervicio a gusto.

DAVID
Personalized, and detailed service.

JESUSJOSEPH ACOSTA
Sarah was fast and accurate in getting our taxes done! It was a pleasure working with her and would certainly recommend Jackson Hewitt for anyone wanting a quick and easy way to process their returns!

ROBERT
Very friendly and all very knowledga

DWAIN
Nice friendly good to work with very helpful kind and respect full

BRANDON
The person who assisted me was exceptionally knowledgeable, and she knew how to break down the information I needed to know into simple details that were easy to follow and understand

BRENDA
very knowledgeable and great customer service

YASMINA
Mrs Dorothy now how to do taxes and I have good experiences doing my taxes for several years.

AYZA
Very helpful

RUDY
Great customer service very helpful and explaining everything back to me

KORY
Easy to use and always consistent

EDGARDO
Knowledgable staff, quick and easy!

OLIVER
The service we received was outstanding
EARLY REFUND ADVANCE LOANS AVAILABLE DECEMBER 17 AT PARTICIPATING LOCATIONS
Save your spot by booking today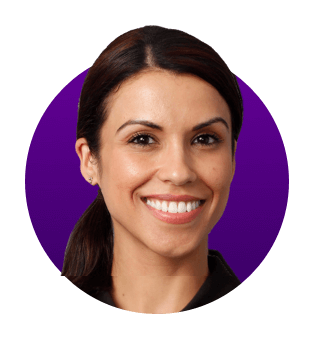 Why Jackson Hewitt®?
WE'LL MAKE IT EASY
We do the work so you don't have to worry. Open late and weekends, no appointment necessary.
WE'LL FIGHT FOR YOU
We're not tax machines. We're Tax Pros who are happy to answer all of your questions.
WE KNOW OUR STUFF
We'll dig deep to get you 100% Accuracy. Maximum Refund Guaranteed.