Taylor, TX Tax Preparation Offices
3218 N. Main Plaza, Ste. 101
Call us on (512)352-1401
SERVICES AVAILABLE
Se habla Español
Refund Advance
Drop off available
Find an office with a particular service
HOURS THIS WEEK
| | |
| --- | --- |
| Monday | CLOSED |
| Tuesday | CLOSED |
| Wednesday | CLOSED |
| Thursday | CLOSED |
| Friday | CLOSED |
| Saturday | CLOSED |
| Sunday | CLOSED |
Reviews at this office
What others are saying..

LARRY W
Exceptional people deal with same specialist make u feel like family

LINDA MARIE R
It was extremely easy to file my taxes! They completed my tax return in under 10 minutes and answered all questions I had! DEFINITELY going back next year!

DEBORAH J
Mindy is the best and I got great service.

KATHEY
It was so quick and pain less.No one in there was talking with that annoying sales person voice.

JAMES E
Excellent service

JAMES E
ive been using the taylor office for years they are the best at what they do

DEBORAH L
It was fast and painless as it could be anyway. People are friendly and helpful. I walked right in and was taken care of right away.

FELISHA ANN
They always get more money back

YOKKO
They know what they are doing

REGINA
every one was great love jackson hewitt

KRISTIAN KAY
Jessica Lopez a great worker

JANIE
I have been going to JH for 6 years and I'm always satisfied.

KATIE ANN
Cs they have good customer service there real friendly nice and understandable

LATOSHA ANN
They a very good at wat they do and they also provide great customer service I love doing my taxes with them so I would recommend anyone and everyone to got to them

RICHARD
Good and friendly service.

LISA
Very happy the way they handle everything and fast

MARCELINO
Been at Jackson Hewitt for 9 years and the employees are respectful and kind I'm satisfied with there work every year.

MARCELINA
Because they r nice and they do thier stuff quick and they r generous

GWEN
Friendly understandable and hard working people

MELODIE
Quick and friendly answered all quistions

TRENTON DELAYNE
There great there service and freindly amazing with my kids

ELIZABETH CORCHELLE
The service was really good

JUAN
Rapidez y amabilidad

SAMANTHA
It was fast and she even helped me withdraw the money from the card when we finished.

CRYSTAL
I have been going there for years and the service is great.

ADAM
It was a smooth transition and no problems what so ever.

SHARION
First I was greeted upon entering the office and that's always a plus with me. My tax preparer Mindy Knollman was very friendly and knowledgeable about the services that she was doing.

REBEKAH
Very helpful and nice people

MOLLIE
Jessica was very friendly and knowledgeable. Did not take long to fill out and she made sure everything was right.

ROBERTO
Friendly professional fast

TIMOTHY
We have been going here for two years now and never had any problems with our returns. Everyone is always helpful and nice. Thank you my wife and I look forward to keep working with this company.

DOUGLAS
They were friendly and caring, I was very satisfied with the customer service and I didn't have that strict feeling.

PRINCETON
They are always great & help me out every time ????????

ROBERT
They are very professional and do everything they can to get the most out of your refund for you and are very quick and e

PERRY
Y'all do good for what you do and i appreciate for what you do thanks guys.

BARBARA
They've always been very helpful and professional and extremely nice to me and my daughters as well!

NATHAN
They are very friendly and make you feel comfortable and at ease and really gets the job done fast

STEVEN
Every year we are more than satisfied with our service

DAVID
I been going there for years now and I like the people and service they answer any question I have

ROBERT W JR
The people that work at Jackson Hewitt are very friendly and will do anything to make sure that you're happy. They are hard workers.

VICTORIA
Friendly service and they know what they are doing..i would def go back next year

ROBERTO
Very inform about taxes , helpful in any questions you ask them

ASHLEY
Best service ever. They are fast and easy

JOEL
Extremely friendly and welcoming. Loved how she walked us through the whole process explaining everything as she went along. Great experience!

ALICIA
Kind quick thorough and effective very professional. Made cry tears of relief and Godfrey almost cried right along with me.

GINA
Very friendly and easy to talk to

PATRICIA
They were very helpful for me being a first timer!! Took their time to go over every detail and told me what it meant and if I had anymore ridiculous questions they were always kind and took the time to answer those as well! They made my first experience wonderful for sure will be returning.

JENNIFER
They treated me like a customer and not just someone that needed their taxes done and the were nice.

BENJAMIN
Cause, Jackson Hewitt Personal staff in Taylor,Tx. Are the most friendlyist, Kind, Caring & helpful doing Tax Return Funds...can't ask for Such Great Staff that Cares...

VALERIE
The process didn't take long. Employees were courteous and knew what they were doing.

SHANA
Convenient,very reliable, very friendly

JAMES
I have an excellent repore with the staff and have used them for 20yrs plus the taylor location is the best mindy is awesome

DORIS
I trust Jackson Hewitt

TRISTAN RAY
kind friendly good service help u with every problem a good personality just the way good kind and friendly i will always go back to Jackson Hewitt

MARIBEL
Great attitude, timely manner and great results customer service was very helpful to me understanding the process of my taxes

MIGUEL
They know what they are doing.

DEBORAH
Very helpful, considerate, and informative. Friendly atmosphere. Very knowledgeable. Gave me insight on what to expect next year.

ALBERTO
The staff is very friendly nd they take time to explain if you don't understand nd if their is a problem they go above nd out of their way to help you fix the problem

MITCHELL JAMES
Very friendly staff. Answers all my questions.

MARY
The great excellent service I get ever year I go in the office, and how everything process is been done.

PAUL
Was fast, friendly and helped with any questions I had. Will be going back next year.

DANIEL
Fast service and they explain everything!!

JIMMIE
Friendly people knowing the taxes hello how are you Saying thank you have a great day explained everything

MARK
People were awesome and very helpful in explaining everything.

RICHARD
I have be getting my taxes done by Jackson for 20 years never had a problem always fast and knowledgeable. Why stop now

MARISA
Great customer service. When I walked in I was welcomed with smiling faces. My preparer knew exacrly what he was doing and got me the most I could revive.

BRENT
Professional expertise & friendly service provided by staff member who answered my questions.

BRITTNY
They helped us thoroughly. And we are very satisfied with our return! Thanks Jaskson Hewitt.

IRENE
All my questions were answered and explained. It was prepared professionally.

ANDREW
They do an excellent job...I never have to wonder if paperwork is correct...they are very friendly and remember me from year to year.

KELLY
Because they are very professional and courteous and a ***** of a lot better than H AND R BLOCK!!!

CLINTON
service

JASON
My refund was much more than it would have been if I had done them on my own.

PATRICK RYAN
Qualiy representatives, friendly encounter overall, and knowledgeable employees that leaves you feeling like no stone was left overturned.

CASSANDRA
Good professional staff. Quick service. Caring and personable

JUDY
Very friendly and fast.

DANIEL
My information is saved year to Year in the JH system. It cuts the time I spend getting my taxes done way down! Not mention that Mindy has done my taxes for so many years now that we feel like old friends now!

JAMES
Good service, courteous people, timely action

RODNEY ALLEN
They treated me very well and really helped me out with preparing my taxes this y

WARREN
Very friendly and helpful. Completing the forms was done in one visit.

KIMBERLY
Good staff that treats everyone as an individual and works hard to ensure everything is done correctly.

DAVID
service was complete and professional

JUAN
They are always so friendly and quick about everything we use them every year and have never had a problem

ANDREW
Fast and easy

JOANNA
Excellent customer service,

JESSICA MARIE
I do my taxes there every year, never had a problem.

FELICIA
very thorough

PEGGY
Jackson Hewitt has great customer services their friendly and they makes everything run smoothly.

REGINA
the people that work there are great

SHARON
Quick, and accurate and friendly. For over 10 years I have been a customer. When tax time rolls around I go straight to my go to people, Jackson Hewitt, in Taylor, Texas

BYRON
I had very nice service.

RAYMOND
Because than friendly.and if you got a problem than help you resolved.

GWEN
Great service

GERALD WAYNE
Friendly knowledgeable service. Very customer friendly and personable.

CINDY
Friendly service and always makes sure taxes are done right

CRYSTAL
Very friendly

GWENDOLYN
They were super friendly

JONATHAN
They go into details with you and help You get the best refund possible. And for the past few year it been great customer Service.

SHARION
The friendliness of the staff was beyond magnificent. I felt like I had known Mr. Godfrey all my life. He went beyond his job description in that his personality was immaculate. I couldn't have asked for a better experience.

EDGAR
Very good service and quick

MARCELINO
Very nice and respectful employees they are always very helpful when there is a problem

ASHLEY
They are friendly and they make it super easy. I have been to different locations too.

IRENE
Very friendly and very fast on doing the tax returns

JOHN
Mgr was a pro, went quickly and eficiently

GRAHAM
Friendly

DAWN
Our experience was amazing when no one showed up in our local area

REBECCA
Great and fast service!

JAMIE
The lady that preps my taxes is very sweet respectful and knowledgeable . Anytime i have a question she is more than willing and happy to take her time to explain to me in detail. To be sure i am 100% sure of the answer and how it works.

RUDY
Well taken care of

LISA
Best in town

ELENA
They are very helpful

KAYLA
I would recommend jackson hewitt to my friends , relative and co - workers because they have great communication they explain everything to you in the right and do the math right too..

IVAN
They are awesome.

PATHA
Good job,service

MOLLIE
Quick and it took 30 minutes!

ALBERTO
I have done my taxes with them for the past two years nd they always have a friendly staff nd always go above nd beyound to get us wat we deserve on our income tax

TIMOTHY
Ever since we switched over to Jackson hewwitt my wife and I had no problems with our taxes and service has always been great.

RIQUAYA
Good Se

REBEKAH
Friendly, attentive, helpful staff

RICHARD
Very friendly and was fast on doing are taxes.

KATHYLEEN
Have been a customer for 15 years and they have always taking care of me and always answered any question I may have.

ARTHUR
Good service and noligable people

KRYSTLE
Jackson Hewitt will try& take care of you in everyway possible.

JANET
They always are thorough, exact, personable and customer service is wonderful. I will return to Jackson Hewitt year after year.

DELIZIA
They more helpful with families because they don't take as much out as other places do when people file taxes. But I can tell friends nd family Jackson Hewitt is better.?

VALERIE
Kind staff. Very helpful

AMBER
Jackson hewitt has the best promotions and the best worry free guarantee that they pay up to 5000 if a mistake was made on there behalf not many tax offices do that I will stay with jh great professionals and they handle buisness in a fast , properly manner to meet our needs

NICOLE JEAN
Amazing people

DEBORAH
Friendly service instills confidence!

MAXIMILIANO
She did an amazing job communicating with me and making me feel like I was her number one priority!

MICHAELA
Because it was quick and simple!

NOEMI
I liked how Mr. Godfrey explained everything so well . very organized person.

ZULEYMA
Fueron amables y confiables desde la primera vez que yo fui y me devolvieron mas dinero, tambien lo hieron muy rapido y secillo.

GABRIEL ANTHONY
They work with you and when you apply for the advance u get your money fast

MARGARITO
I will ask questions and thereÕs a answer right away. Explain to me everything . I have years with you guys . And I get more money on my income $$$$$$??thanks . And I always talk to my coworkers about you guys that we get more money and costumer services

KIMBERLY
Used for many years. No problems.

VERONICA
Gordon at the Taylor Texas office is amazing. Explains everything and is very caring.

JACINTO
That man is really good

STEPHEN
She was easy going and friendly. She understood what i needed and helped me understand what u was looking and and reading. Shr was very fast at her job

JOHNNY
They help u best with everything and getting u the most money out of it.

REBECCA GENE
Very professional and courteous. I enjoy working with their staff.

CARDREA
They were very nice and patient. And took the time to go step by step with me because it was my first time.

KEVIN
The servive was great I was helped immediately! Everything was promp was and correct and do in a verprofessional manner!

JAMES
We have gone to Jackson Hewitt for several years now, and they have done the best for us that can possibly be done to get us a refund!

PAULINE
Very friendly and helpful

MICHAEL LYNN
Always fast and friendly

NATASHA
Enjoyed my time with Jessica, she is knowledgeable and I am comfortable with her doing my taxes

MIGUEL
They are very professional. They know what they are doing. We go to them every year.

MICHAEL
Experience, reputation, and friendly.

RYAN
It's quick and super easy to get taxes done. Very knowledgeable and freindly.

JOHNNY
Great experience,friendly,fast professional service from tax pro

RYAN
Super easy getting my taxes done. Amber Betak, who was my agent, was knowledgable and helped get a refund that I was happy with.

SYDNEY
Great customer service. Employees are well knowledgeable and complete tax preparation in a timely manner.

RUDOLFO
Jessicas was great at explaining everything and answered all of our questions.

HUNTER
Service and experience

DANIEL
I love that all of my info is stored year to year in the Jackson Hewitt system, which cuts so much time off in the office. I love being able to make an appointment and not having to sit and wait. I love having the same lady, Mindy do my taxes each year!

DEBORAH
They are so personable and informative.

CLINTON
excellent service

WILLIAM
Excellent and friendly service

MICHAEL
Good service

ASHLEY ANN
The gentleman was very helpful and wanted me to get back as much as I could he gave me a lot of tips I'm keeping my paperwork together for the next year he was very helpful he taught me a lot of new stuff

PAUL
Mindy our tax advisor is always friendly to us & answers our questions.

DARVIN
They did a very professional job of doing our income tax--been doing business with them for many years.

CHERYL
The people are friendly they make you feel important and comfortable

THERESA
Jessica Lopez answer all my questions she was Great!

ANAIS
Rapid service and great customer service. Reliability and above all outstanding flexibility and depth of knowledge!

ROBERT
Friendly and prompt service.

JESUS
They friendly and funnyand they work on helping you get a refund back they look at every option to help you
EARLY REFUND ADVANCE LOANS AVAILABLE DECEMBER 17 AT PARTICIPATING LOCATIONS
Save your spot by booking today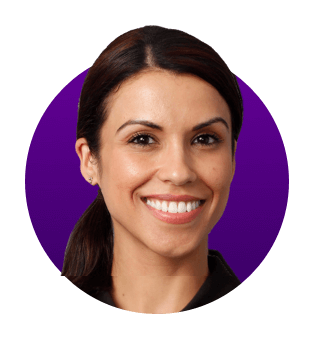 Why Jackson Hewitt®?
WE'LL MAKE IT EASY
We do the work so you don't have to worry. Open late and weekends, no appointment necessary.
WE'LL FIGHT FOR YOU
We're not tax machines. We're Tax Pros who are happy to answer all of your questions.
WE KNOW OUR STUFF
We'll dig deep to get you 100% Accuracy. Maximum Refund Guaranteed.