San Antonio, TX Tax Preparation Offices
6342 Nw Loop 410
Open 11:00AM - 5:00PM today (local time)
View week
Call us on (210)780-3204
SERVICES AVAILABLE
Se habla Español
Refund Advance
Drop off available
Find an office with a particular service
HOURS THIS WEEK
| | |
| --- | --- |
| Monday | 1:00PM - 7:00PM |
| Tuesday | CLOSED |
| Wednesday | 11:00AM - 5:00PM |
| Thursday | CLOSED |
| Friday | 11:00AM - 5:00PM |
| Saturday | CLOSED |
| Sunday | CLOSED |
Reviews at this office
What others are saying..

ELIZABETH
My parents

DAMIAN
I was happy with the service we received.

DANIEL
This is probably the 5th time going there. I always been treated very fairly.

MANUEL
My agent was very professional, efficient, and informative. This was the fastest and relaxing tax filing I've ever experienced. Multiple locations was definitely a plus.

DOROTEO
Very professional & great customer service to client. Answered our questions

DELMA
Always given outstanding service.

ROGER
Because we have gone to this same location for years & have received 100% customer service. Glad we are able to have the same person do our taxes and feel secure & comfortable.

EULALIO
The representatives make it a not so scary experience. They carry a great amount of knowledge that is shared which only results in the favor of the client.

AZALEA
Because jackson hewitt did an amazing job on my income tax and i will most definitely tell a friend so they can be as happy as i was!!!

GABRIEL
Fast friendly and convenient,

MARIO
Very good service and extremely friendly. Their service was most defitnely the greatest I've experienced this far.

ANTHONY
The timeliness and quality of the service that I received from Mrs. plumb - excellent!

RICHARD
All questions answered. Painless, full-service on short notice from the same guy I've seen for many years.

NORMA
Exelente! servicio personal muy amable y contestan todas tus preguntas.100% recomendable

JUAN
As soon as i walk through the door at Jackson Hewitt I'm greeted with a friendly smile.in all the years I've had muy taxes prepared with this company i have never had a bad experience nor have i had problems with my tax return.because professional well educated people are doing a job well done.

GINA M
My tax advisor was very knowledgeable and answered all my questions. Very friendly made me feel comfortable. Like a friend not just a customer. I will definitely return!!

FELIPE
Ever since we went to Jackson Hewitt Tax Service, we have been pleased with their service. They explain in detail all your benefits and all the latest changes that have occur in preparing your Taxes. This to us is a Customer Service Value.

JUAN F
Know how there stuff

ALEX M
Alfredo was very nice, and quite patient with us, as we weren't quite prepared with all the info we needed for him to do our tax preparation. He also answered all of our questions with confidence.

DEAQUANITA
They are the best service there is. The agents are very professional and helpful.

ELIZABETH
Great customer service

OSCAR
my amables y eficiente servicio

MARIA
They always treat me very well and are very friendly and greeting to the customers

APRIL
Friendly

CYNTHIA
Good customer service not only that it was fast and easy. They also explained in detail everything and answered every question I had and made sure I understand

ANTHONY
Fast and great freindly customer assistance !

RAMIRO
Great job

CYNTHIA
Friendly and they know what they're doing

CASANDRA
The service during the initial sit down is amazing and informative. The Gold Gaurantee is something I bank on every year.

FELICIA
Great customer service

JAMIE
Fast accurate service. The preparers are friendly, knowledgeable, and accurate. I have used many years with no issues whatsoever!

LETICIA ANN
The staff was very friendly a d helpful. The tax person answered all y questions.

MATHEW
Cause its fast and easy with jackson hewitt. Very professional. Have a great day. Thank you

ALICIA
Awesome service great communication skills

ROXANN
Very polite

MELISSA
Customer service was great ???? It was quick and easy

NATALIE
Very nice people and good customer service. Will go back to do my taxes and recommend family and friends.

ROXANNE
Always friendly customer service

LAURA
The very great people to go to very nice I go every year and they give me as much as I can I recommend this place to anyone

MARK
Been using for years and have never been disappointed

ADRIAN
Fast and Ez . Workers are friendly.

MARIA
Very good service and friendly.

MELISSA
I great fast and friendly service. No wait time.

DALILA
Good service

PATRICIA
Fast and Friendly Staff

VIOLA
great service

JUAN
Fast as easy

SABRINA
Alfredo was very efficient and knowledgeable

BELINDA
My tax preparer was very knowledgeable and was able to answer my questions.

PRIMITIVO
Good job

JUAN
People are courteous and professional

ANGELA
Fast and easy

JOHN
Good and quick service

DIONE
Because I've been going to Jackson Hewitt for over so six years now and it's always fast and easy to file my taxes!

VALERIE
Fast and easy process. Wasn't caught up waiting for hours. Friendly employees.

NORMA
The information is always in great condition. And get my money on perfect time.

STEPHANIE
Quick service

JOE ABEL
Due to them being so friendly & explain each detail by detail .

JOHN DAVID
They are friendly fast and take walk ins and appointments

ALEXANDRIA
Not only was the process explained in detail, but it was done in a timely manner.

YVONNE
I didn't get my advance

JACOB
I like the way they treat people

GEORGE
I feel very strongly that y'all have very good personal todo a out standing job over all keep up the good. Work Thanks

TERRY
The agent was very informative she actually got me in and out with in 15mins. I was her 9 client of the day

JOSE
Very friendly. They took the time to explain all my question. I felt very at ease.

RAPHAEL
The entire staff was very helpful and friendly. And there were no long waits it was fast and easy.

GUSTAVO
Suzie is an experience person kind and easy to talk to

ROBIN
I love the service I get. I always leave satisfied. And the employees are awesome.

ELISA
The people where very friendly

SANDY
Very fast tax preparation, no appointments needed, friendly service as well as loan cash advanced offered.

SANTOS
fast and friendly service

JOE
Very knowledgeable and helpful in making sure we had all necessary documents to complete out tax return.

KATY
Awesome service fun friendly people. Very fast service. And great company!!

MYRNA
Always a quick, thorough, and pleasurable experience. I, as well as my family, have been loyal customers for years. It's the only place I'll go knowing I'll get the most out of my refund. Thank you Jackson Hewitt!

CLAUDIA
Detailed

JOHN
Knowledgeable employees

RONNIE
Susie is extremely knowledgeable

SARAH
fast costumer service. They agent explains as he goes

MICHELLE
I sent my mom and brother linda carrasco and mark carrasco..yall fair fast and handle my taxes every year.so i informed them how quick and respectful yall were ..been..they just went two days ago..

LINDA
The employees at the location I visited were very knowledgeable and prompt. I felt comfortable asking questions and felt like I got the correct answers, I have been getting my taxes done at this location for 9 years and refer all my friends and family. The office also is very clean and professional looking.

JAMES
excellent service

HUGO
Fast, informative,professional sevice.

PETER
Fast accurate excellent service.

TYLER
Great service and extremely knowledgeable! Been using this location for over 7 years.

CRYSTAL
Great customer service

ABRAHAM
Tax preparer

LEDETTE
Fast and friendly. I was greeted with smiles and all my questions answered.

MANUEL
First of all very polite people. The service fast and informative. The tax preparer provided explanations to all my questions. Excellent and professional experience.

ROBERT
Expertise in helping us very knowledgeable

CANDICE
Everything is broken down and perfectly explained. All of my questions about my taxes were answered and I know understand a bit more about my taxes.

OCTAVIO
Knowledgeable about my taxes exceptions.

JOANN
I like the fact that this is several locations to choice from it helps there was one near me.

GERARDO
very friendly & helpful

JOHN
JH always takes care of our tax needs

LABERTHA
Great customer service

CRYSTAL
Been going since I was able to file. Staff is always friendly

DAWN
Easy process year after year

JEAN
They all are very helpful and friendly despite being busy.

AMBER
Very helpful and explained everything to me

CYNTHIA
Because I have been going to Jackson Hewitt for years and I'm very satisfied every year

APRIL ROSE
Knowledgeable representatives and friendly also

ROXANN
Excellent work

JASMINE
Very helping and friendly!

FELICIA
Very knowledgeable and friendly

JOE
The people have always been very kind . I personally haven?t had any problems with any employees. I?ve been coming to Jackson Hewitt for many many years and continue to do so . .

JEANNINE
Great service

BELINDA
The tax preparer was very helpful. She explained everything in detail, step by step and answered all my questions. She was also friendly and made me laugh.

MICHELLE
Very professional

CORINA
Great staff, they were friendly and greeted me in such a nice and friendly manner, helped me out right away

ELIZABETH
I love Jackson Hewitt I have always done my taxes through them. I have nedver had an issue. The employees are always so nice an knowledgeable.

CHRISTINE
Great service,very quick and dependable when you need them!

ROBERT
Fast and friendly

ELISA
Because I have gone there for years and I trust them

GLORIA
The service I received was really good and I was very please

CATHERINE
The customer service was great

MATHEW
The staff is fast and friendly. Also thier very professional and knowledgeable. In the last 6 years I've filed my taxes with Jackson Hewitt I haven't had any problems. Wouldn't do my taxes anywhere else. #TeamJacksonHewitt

JEANNETTE
I always receive great service. This is why I continue to come back year after year.

MARIO
They are so friendly and helpful. They have always gotten me a good refund .

DONNA
Very friendly and helpful with concerns that I had

EDITH
Ive been with yall 6 years. I like the customer service provided. I also like the refund advance that is offered every year. I really like that the representative doing my taxes explains everything as they are doing taxes.

JEFFREY
Great customer service

JUAN
Muy bien servicio

ADRIAN
Fast and as

LEAH
The person that assisted me was nice and answered any questions that I had.

SEAN
you all are amazing

NORMA
Preparer was professional and friendly and very efficient.

VERONICA
Because she was efficient and friend

ALYSSA
Workers are efficient, and willing to help explain, and walk you through the process.

VALERIE
IÕve filed here for years never had any issues with the preparer or my return. Great people!

ALIZABETH
very helpful

GEORGE
Courteous, friendly and fast.

ANTHONY
I'm just extremely satisfied with the service.

GLORIA
MS. SUSAN has helped us with our Taxes every year she has always been very professional very prompt gets us in and out she's like part of our family.

JOANNA
Only because I have been filing with the same woman for 20+ years and I have always had awesome Refunds.. Thanks Suzie Plumb??

SANTOS
Great customer service, friendly environment. The staff made us feel welcomed, like we had known them prior to coming in.

KARL
I really like the way I wats treated the best tax place ever

PATRICK
Quick, friendly service. Very informative and detailed with everything. And no long waiting...

SANDY
Jackson Hewitt was fast, friendly and made sure i got the funds that i deserved to get.

YVONNE
Super nice talkative very fast and I was happy with what I got

KIMBERLY
Good business

JACQUELINE ANN
Very friendly service and answer questions explanatory

DENISE
The staff is very knowledgeable and patient with any questions asked.

EDUARDO
Fast great service have many offers and never had any problems

MARCELLA
I've trusted the company for years. Never have any issues. More help in the local offices would be greatly appreciated is all, so the wait times are shorter.

JANICE
I've been coming here for over 15yrs. I will only do my taxes with Susie she is the best!

RICHARD
Good customer service , on time.

KELLY
Very quick

DARRYL
I have been going to Susie Plumb for years and she is absolutely hands down the best. She knows how to be efficient, effective, and expedite quickly. I don't go anywhere else!

STEVEN
Great quick reliable service

RUDY
Suzie is the best!

GINGER
My representative was awesome my tax preparation lady was great will be good night back next year

TONY
Our tax preparer is very knowledgeable and always very helpful. We really like that she remembers us and gives us her undivided attention.

GILBERT
I have done my taxes for a couple of years there and they always have done a great job.

STEPHANIE
Jackson Hewitt has done my taxes for 4 years I love them

JASON
We have been going to the same office for many years and we have always had such a warm welcome as well as excellent service. Very nice place to go.

HECTOR
Matt explained every question I had

MARIA
Friendly & informed tax preparers

WILLIAM HAROLD
The preparation was expert. Feel confident

RODRIGO
Por que me ayudaron muy bien cuando estube ahi con mis veneficios que deberia de recivir

CRAIG
Simply on account of the representative who helps us each year. She is knowledgeable and competent and always leaves us feeling confident that our taxes have been prepared correctly and with little scope for error.

LIZ
always friendley

ROLAND
We had gone away from your services but we realized our error and came back.

BRUCE
Very f

MARILYN
They take the time to explain each and every tax question.

GILBERT
Great experience

KEITH
Great customer service! Very polite and helpful! Made me feel very welcome. Tax preparer Suzie was very knowledgeable and I had no worries or complaints.

JONATHAN
Miss Susie from Jackson Hewitt was very very professional. She handled my paperwork extremely fast also friendly. Also got me more than I expected. I went to other competitors back in the day and they gave me the run-around. This is my fifth or sixth year with Jackson Hewitt. Thank you Miss Susie for taking care of my family

JUAN
I think they do a good job..

JOSE
My tax preparer Suzie is so knowledgeable and humble. Beengoing to Jackson Hewitt for years.

ROSEMARY
Didn?t have to wait long, Preparer was very knowledgeable and explained everything very well.

LINDA
Fast and knowledgeable, even opened early since i was outside waiting. And as always very accurate.

OSCAR
Suzie Plumb is the Michael Jordan Of most knowledgeable, professional tax prepared specialist

HEIDI
Love Suzy. Go back every year just for her.

FEDERICO
Good service and fast

ANTHONY
Becouse

JEFFREY
Michelle was so helpful in preparing my tax return. I was really impressed. I would refer her to anyone.

ADOLPH
Everything is explained as to why when n how of changes that are taking place wheather these changes are to our advantage n etc.

CHARLES
You have the best tax preparer with Susie at the NW Loop 410 location in SA Texas

JOHN
great service

ROBERT
BECAUSE OF SUZETTE WHO TOOK AND HAS TAKEN GREAT CARE OF US FOR YEARS.

SANTIAGO JIMMY
I will tell a friend or relative to your tax service! Best service ever!

JANNINE
Quick and friendly service. That is why I have been going there for over 10 years.

FRANCISCO
VERY KNOWLEGABLE

SARAH
Having someone to explain things in terms you understand, to have someone take the time with you to look into everything you qualify for. Every time I have used the services I have always had such a great experience with my tax pro being professional and curtious

STEPHEN
Excellent serv

PASSCHE
Staff was very helpful and knowledgeable throught the process

MARIANELA
The representative was helpful and patient. She answered all my questions to my satisfaction.

RICHARD
I would recommend they see Suzie on Ingram Rd because she is highly knowledgeable with complex returns.

IVAN
The hospitality of the agent remembering your name and making everything simple. The process is not complicated.

LINDA
Everyone is so nice. They explain everything and are thorough. Matt helped me yesterday and he was fantastic.

TERRI
Miss Laugesen Was very helpful she told me things I didn't even know about income tax and retirement she gave me some advice about putting money aside for retirement that was very helpful and I didn't know what she told me and she answered all my questions if she did it with a smile

NATHAN
The workers there are so helpful they will help you with anything you need or have all of the answers to any of your questions. Also very nice and friendly company

HENRY
Very detailed and professionalism impressive.

VANESSA
It was fast. And she saved me $500. Thank you suzie

MATTHEW
Good
WAYS TO LIMIT YOUR FACE-TO-FACE TIME AVAILABLE
WE'RE OPEN STARTING DECEMBER 17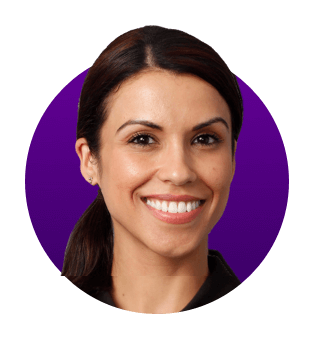 Why Jackson Hewitt®?
WE'LL MAKE IT EASY
We do the work so you don't have to worry. Open late and weekends, no appointment necessary.
WE'LL FIGHT FOR YOU
We're not tax machines. We're Tax Pros who are happy to answer all of your questions.
WE KNOW OUR STUFF
We'll dig deep to get you 100% Accuracy. Maximum Refund Guaranteed.