San Antonio, TX Tax Preparation Offices
3955 Fredericksburg Road
Open 11:00AM - 5:00PM today (local time)
View week
Call us on (210)780-3215
SERVICES AVAILABLE
Se habla Español
Refund Advance
Drop off available
Find an office with a particular service
HOURS THIS WEEK
| | |
| --- | --- |
| Monday | 11:00AM - 5:00PM |
| Tuesday | 11:00AM - 5:00PM |
| Wednesday | 11:00AM - 5:00PM |
| Thursday | 11:00AM - 5:00PM |
| Friday | 11:00AM - 5:00PM |
| Saturday | CLOSED |
| Sunday | CLOSED |
Reviews at this office
What others are saying..

JASHA D
For a whole month i tried to file my taxes by myself online for the first time.I became flustrated and upset and finally gave up .I came to Jackson Hewitt where i had filed three years prior. They filed my taxes with great customer service in less than 15 minutes.

DON E
The young lady that helped me was very friendly and knowledgeable. She answered all of my questions.

PATRICK J
It was a quick and easy way to get our taxes done. We had a great agent to work with!

OCTAVIO H
Have been going to JH for a few years already and the Times I've have gone they ha e been very helpful in papering my return.

MICHAEL K
Great service, however the cost to do the taxes are enormous.

EDNA D
I have had Jennifer Coffee in San Antonio do my taxes since 2011. I went this year and took my sister, June Haar and my friend, Jene Liaci. I have also taken my daughter, Joy Martinez. I have been so pleased with Jennifer's work, I am happy to take others to her. She is skilled, warm and is very helpful to get our taxes done well. She calls each year and reminds me to make my appointment so that my taxes are always on time and never questioned. I appreciate it.

PETER
JH found every deduction I was eligible for. Even ones I didn't know about. Friendly, fast, knowledgeable.

JOSE LUIS
The person that work my taxes is very professional, very helpful, and most of all you can tell she likes what she does.

LINCOLN
Very friendly, welcoming. Easy to work with. Up to date changes. Convenient times available.

ANTHONY
Mrs. Coffee has a great attitude and works with everyone who walks in with tax preparations regardless of the severity of the issues. All the staff is friendly and works together as a team to make the process easier and faster.

JORGE E
It was so simple and easy no wait time everyone was so nice and helpful friendly place was nice and clean and they actually cared and answered all my questions even if they weren't about taxes

DELTARNEZ
Friendly staff and very knowledgeable

ANA L
The person who helped me was great she was quick friendly I loved it I will be going back if she is there.

AMANDA
Always professional. But make you feel like family

EDWINA T
Extremely professional service, knowledgeable and even though my taxes were a bit complicated, I am fully satisfied with my tax preparer!

WANDA
It was fast and easy..the lady who did my taxes was friendly and knowlegeable. The wait was not long.

CYNTHIA
Very good service and very fast on doing your taxes. at the same time They know how to get you the most money ! I will keep coming

ROGER
Jackson Hewitt has help me and my family for years. They allways do a great job.

TRACIE
Jackson Hewitt Tax service has always answered all my questions and I always have a lot of questions for my tax preparer. They are up to date on all the new Tax information for the year. Thank you Jackson Hewitt.

ERIC
Immediate service

BRITANY MARIE
Because they always help me with what I want. And they always satisfy my holiday needs.

TAMMY
Because they always take care of me well..n explain everything in detail n help me when I'm in need

CHRISTINA
Locations help out.

MONIQUE
I've been doing taxes with Jackson Hewitt for The Last 5 Years I love the results always get the maximum refund great customer service

LAUREN
Staff was very kind, knowledgeable, and ensured I new about all services available to me.

JAMES
I've had JH do my taxes for a Decade and a half now. They make it easier every year! John Martisek in Beeville,Texas is the best! JH agent.

GENIE
Comes in handy

ELEANOR
The perks y'all offer . The staff is very helpful and explain well

ROSA LENA
I've been with u for 9 years have had no problems

REKESHIA
Very helpful place to go

ROGER
I have been going to Jackson Hewitt for the past 10 yes and every time I go I am always welcome with a smile and I never have any problems great place to go

APRIL
Provided quick and hassle free service.

JENNIFER RENEE
Very friendly staff

JOE
I like the service and I've been using it for years

TIANNA
They were very helpful and they were very polite and the wait wasnt that long.

PATRICIO
Quick and friendly and accurate

STEVEN
Jackson Hewitt preparers are informative and know how to get the most back on your tax return..

RUDY RAY
Because there fast and very good on what they do. They well get to bottom of every question.

PETER
Gret atmoshere an move quickly,awsome people

ARMANDO
Good costumer services

LESLIE
They work so well with their customers & the way the process is to file your taxes is always quick and easy.

MELLISA
Me and my family have been going to Jackson Hewitt for over 12 years.

BONNIE
Fast friendly knowledgeable

TANYA
Ms. Coffee was very professional and explained how it works and what will be needed to orepare taxes. She was nice and didn't rush me out and if I had any questions I could call her.

LAMONT
Nice friendly ppl greeted me as soon as I walked in would recommend to other ppl about the wonderful service this place provided for me thanks you guys...

BENITO
Because never have any issues staff is awesome

RANDY RAY
We have used Jackson Hewitt for over 30 years. Very reliable and always get the highest refund.

BRIANNA
The company was extremely professional and took their time with my tax information, verified and explained all steps as simple as possible.

FRANK
Good service. No lines and staff was friendly.

CHRISTOPHER
Great service.

ALICE CISNEROS
Excellent service very friendly

LAURA
Professional and fast

AMY
Fast and efficient. They saw everyone in a quick pace and knew what they were doing and there were no technical difficulties

CHRISTIANNE
Fast, easy, and very friendly service

DOLORES
Great service

AMBROSIA
It was easy and fast and the people are really nice

JANICE
I have been doing my job taxes with your company over 15years, recommended my family and friends. Who now continue to use your company. We have all been satisfied with the customer service and experience of everyone.

REBECCA
The service was great!

JAVIER
Love it

LORA JEAN
They are very friendly, never make mistakes and always guarantee!

MARIA
They were fast and very knowledgeable. I was please with the services.

YVETTE JAZMINE
Te atienden muy bien y te ayudan con todo lo lo q necesites

REBECCA
Quick processing

ROBERT
I am extremely satisfied with the work Jackson Hewitt does for their customers and that's why I would recommend Jackson Hewitt.

AMY
Overall great experience

BARBARA
They are very professional and will any money up front if you qualify and there's hardly no wait time I give them 104 customer service

JENNY
Been going there for 10 years now. Always get the max back and good representive to help you with any questions or concerns.

CARLA
Because they have awesome service

JOY
very informative and helpul. not a long wait time. explains in detail why refund had changed thru out the years.

PATRICIA
Representative was ever nice and helpful.

ELMER
Fast, Friendly service

INA
Efficient,customer support, friendly staff. I have been using Jackson Hewitt for years. Trust is a big key in my choice. I timely manners, answered all my questions and explained each detail too me. Will not use anyone else.

JOSE ANTONIO
It was fast

ROBERTO JR
Was an excellent experience

JOE
Always a professional and they always explain the details of what your refund entails.. I have been doing my taxes for 12 years now and i will keep coming back..

RICHARD JR
Very friendly fast and courteous always willing to answer your questions make you feel like one of the family

FELICIA
Jenny Coffey and her team provide outstanding service to their customers. They are aware of the latest IRS changes and offer solid advice to their customers. We feel highly confident to have Jenny's team do our taxes!

ELIZABETH
Very much so

ABISAG
They are very nice

LILE
I had no problem doing my taxes here at jh this lady knew wat she wuz doing &friendly not like wer i had went to last wk they gave me a hard time to do my taxes now i must go let them knw to unsave my info. Frm computer.

GERALD
knows what their doing

SHARON
You A good company

JENNIFER
Simple... fast and friendly people. No wait times and extremely knowledgeable staff

ALBERTO
People who help you with your taxes are nice people

GILBERT
Good Service.

RENEE
Great people

JOANN
My representative was very attentive and knowledgeable. She reviewed every detail to ensure everything was current and accurate. This made me feel secure, this is why I have been returning to Jackson Hewitt for years now.

JOSE
Good service

MONICA
Tax preparer helped us out tremendously. She was really helpful when we didn't even know how to file by mail. Thank u

JUAN GABRIEL
My tax lady Jennifer Coffee is super awesome and knows what she is doing

GABRIEL
The service was fast and professional. Our tax pro Alexis Guerrero was nice & direct.

SHERRY
Fast, reliable and my tax preparer is a joy to work with every year.

ESTEBAN
Efficient and professional service

RODNEY
Good service the workers good help

ALBERT JOHN
Because of your staff. Jennifer is an outstanding tax preparer. I've been loyally using her at the Fredericksburg Rd location in San Antonio for many years.

NICHOLAS
Quick

JOE
The accountants are very courteous and listen closely to our conversation. She is accurate on the forms needed for our changing annual needs.

ZIRON
Helped me Moore then needed o wen from having 87 dollars to 678

RICARDO
We love the expertise service given us by Jennifer. She is so helpful and friendly. We look forward to seeing her every year bec we know our taxes will be filed correctly.

ANA
It was fast and easy and our representative was awesome, just overall great experience.

TANYA
They are very good the help me I make it to her I understand the bank card.

LERONNE
They give great service

JANET
Quick couteous employees..used this service for years and am highly satisfied with the results..My tax preparer is tge best...I will always use her services...

MARC
Fantastic staff who places the client first

JUDY
They are good at what they do and stand behind their work.

JENNIFER
because its awesome

SHYLO
Because they are great workers there and they explain everything you need to know.and over all a great company and I will continue to do my taxes with them and recommend them to anyone I come across..

CYNTHIA
They're always so nice and very helpful. When I make appt they always make sure I'm taken care of. Even the walk ins, they just take care of people

PATRICIO
Fast and friendly Mrs love is so nice to us for the past 14 years

ALICE CISNEROS
Excellent service

CLARA
Jennifer Coffee!!

ROXANNE
They are usually fast and friendly.

TIFFANY ANN
My experience has as ways been excellent. The tax prepares at my local office are all friendly and great each customer with a smile.

BEATRICE
Great costumer service

LISA
Fast friendly and answered any questions I had for them and always let me know what was going on

JASON
My tax rep. was so helpful and and took the time to answer my questions without skiping a beat .

OCTAVIANO
The office i went to did a great job helping me with my tax return.

JUANITA
I never have experienced any troubles. Everyone always pleasant.

VICTORIA
Now they have more workers.also Christmas loans ...the workers were respectful. The office was clean and orderly.also helpful workers

JULIAN
Tax preparer was nice and courteous. Explained through the whole process and came across very genuine about everything we talked about.

AMBROSIA
It?s fast and easy service

ELIZABETH
I had a great experience with jackson hewitt. I was able to walk in without appointment and file my taxes hassle free. I will definitely recommend my family and friends to file here.

XSHIMA
Fast, great customer service

APRIL
Service was fast and friendly

JULIAN
Great

IZMAEL
Good customer service

MARICELA
Very knowledgeable.

ANDREW
This is our 5th year filing with Jackson Hewitt and I?ve never felt so confident knowing everything I learned about my taxes this time.

IRENE
Got great help

VICKY
The service was great and fast.

MARICELA
Great customer service!

MISTY
Jennifer is great and knows what she is doing

AVELINA
I Have gone to jackson hewitt for years and i'm satisfied with there service. they are always friendly and trying to help you as much as they can.

LAURA ANNE
Jennifer has done my taxes for about 7 years and I won?t have any one else do them

SONDRA
Because my taxes are done right, they try to get you every tax break you deserve

ARMANDO
They been taking care me for the past 11 years..... Great job!!!!!

ARMANDO
Faat and freindly

DIANA
she was nice and knew what she was doing

CHRISTINE
Very professional..They seen the me at my appointment time they also got me and out at a very reasonable Time frame.. great job keep up the fantastic work

ROBERTO
Good customer service

JAMES
Very fast and friendly staff

SONNY
People are professional and kind they explain everything step by step.

PABLO
Very friendly, understanding that most people are not to familiar with tax do and don't. But Jackson Hewitt makes sure you walk out knowing you did something right with your taxes.

BALTAZAR VALENTINE
I have been filing with JH for years now and I always leave the office a very happy customer. There services are the most professional and they always do there best to make every customer a first priority. I have never left with out full knowledge of my taxes.

MARIO
The office in San Antonio, Tx..J.coffee,has ALWAYS been Very professional and outstanding service

DENISE
Great customer service and knowledge. I have never had anything come back that was incorrect.

VANESSA
Always a great environment, every time I walk in I am greeted with happy smiles. The process is always quick and fast but not without explaining to me everything that is being processed and the results.

HERBERT
The staff is always nice and friendly

ABISAG
Fast service

SANDRA
Great place to do taxes they are fast and really nice ppl working there

FELICIA
Great customer service! Very helpful and professional!

MARGIE
Never fail to provide all information that is needed and service is great!!! Always come every year bc of the customer service I get! Coming back next year!

GEORGINA
Amazing tax people. Ive come to jennifer coffee for two years now. Super friendly and explains EVERYTHING

LAMONT
Jennifer was nice and friendly greeted me as soon as I walked in for my 11:30am Appt.

CLIFVONNA
Very professional and polite. Explained everything so I was able to understand. Alexis was a dream.!!!!!!!

LUCAS
Because they are very helpful and go over and explain your return

AMY
Fast service and wait, friendly representatives, accurate tax assessment.

GREGORY LEE
They were fast and polite felt welcomed. They knew what they were doing

ROBERTO
Staff were friendly and professional and quick

REBECCA
Have been with them for 10yrs now.

JAIME
Quick and easy

MARIA
I got excellent service over the phone and I got excellent service in person once I got to the location at Fredericksburg Thank you and I will be back to this location next year even though it is a lil distance from me.

FERENC
I had some problems last year with the tax returns but I was recommended to a new person and she was definitely knowledgeable what she was doing.

BRIANNA CASSANDRA
They are always very helpful and the wait is not long they always get me back the most and I'm very happy with there since customer service.

JEIDI
Jennifer and staff are great people, always smiling and very friendly, 2nd year and Jennifer takes her time explaining my w2 papers.

INA
Service is great. Friendly people. Alexis answered all questions and explained in words I could understand.

MICHAEL
Good overall,,,just the American Express card is not convenient for getting cash from

STELLA
Cause jennifer is so nice

ESTEVAN
Service

LISA
Good service very quick

GILBERTO
Very trustworthy

FRANK RENE
Great service Jennifer is the best

DAVID
Out going ppl

MANUEL
Great people great service very satisfied with gos everything worked out

JEFFERY JAMES
Good quick service

ENRIQUE
Great tax people who really help

MELISSA
I file every year with Jackson Hewitt and I'm always satisfied with the amount I receive and my tax pro is the best

ALEXANDER LEE
I like the service.

KATHLEEN
Professional

ROBERTO
They are nice they listen to the customer and talk to you like your family

DANIEL
Fast and knowledgeable

RACHEL
The lady that helped me was amazing explained everything in detail helped me with everything she could she was very friendly made my stay feel very welcome while I was there and I feel this is the place to do your taxes

ABIGAIL
The workers are very friendly. For it being my first time there I am proud to say I liked getting my taxes done with the help from the workers.

MACKSOL BARNEY
Buen servicio profesional

RICARDO
In the past, we have used other agencies/cpa's, etc and have had issues. About 5 years ago, we decided to use Jackson Hewitt even though it is pricier. We have been very pleased with the advice given, personal and thoughtful manner and the friendly atmosphere. I once used the in store pop up shop and was very displeased as the agent charged me twice. Jennifer at the REAL store on Fredericksburg corrected it for me immediately. She is an excellent agent and she has prepared our taxes every year except one. She is great!!

RENE
The lady who helped us was very interactive while doing our taxes and explained everything in detail.

GILBERT
Agent was awesome!

LAURA DEL REFUGIO
There are always helpful

ELISE DANIELLE
They always do a good job

KEIOSHA
TheyÕre really good. Professional. And make sure you understand everything thatÕs going on

LOU ANNE
Experienced tax preparer, he knows his job, well informed and friendly

CHRISTIAN
They do your taxes with amazing etiquette and quickness they also give you recommendations to help you and your family

REGINA CIOMPERLIK
The lady knew what she was doing and asked me a lot of questions to help me get more on my return. She was also patient while I would look for things in my records and carried on a polite conversation.

JAMIE
Cause y'all do a good job in have for many years for me and my husband

PAUL
They had all the answers

JOE
she was very knowledgeable about our needs and data needed

CHRISTOPHER LEE
The people where friendly and very helpful. Along with patient with the Kids as we filed our taxes

TYE
I go to the Frederickburg store EVERY year and Jennifer helps me. She is personable, we chit chat while processing my return. It is a nice experience when I walk into that store and see her, I am at ease knowing she is there. I would come back another day if she wasn't there-and I AM SERIOUS. I had a bad privacy issue at the Thousand Oaks store years ago, and swore I would never go there again-and I haven't.

ALBERT LEE
Very friendly first time doing my taxes and they were very helpful for me being clueless on what I was doing

JACOB
I like the way I was treated.

SERGIO
they are very professional and quick in filing your taxes.

BRENDA
I request the same person every year because she is accurate and efficient

PATRICK
Great customer service and always work hard to get us the best return possible!

MERLE
Thorough, & easy to work with.

ABEL
Great service. They helped me get the most money I could with my tax return
EARLY REFUND ADVANCE LOANS AVAILABLE DECEMBER 17 AT PARTICIPATING LOCATIONS
Save your spot by booking today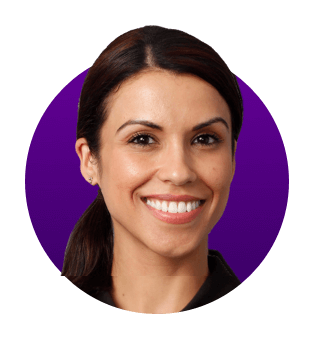 Why Jackson Hewitt®?
WE'LL MAKE IT EASY
We do the work so you don't have to worry. Open late and weekends, no appointment necessary.
WE'LL FIGHT FOR YOU
We're not tax machines. We're Tax Pros who are happy to answer all of your questions.
WE KNOW OUR STUFF
We'll dig deep to get you 100% Accuracy. Maximum Refund Guaranteed.