San Antonio, TX Tax Preparation Offices
9055 Marbach, Suite #111
Call us on (210)780-3238
SERVICES AVAILABLE
Se habla Español
Refund Advance
Drop off available
Find an office with a particular service
HOURS THIS WEEK
| | |
| --- | --- |
| Monday | CLOSED |
| Tuesday | CLOSED |
| Wednesday | CLOSED |
| Thursday | CLOSED |
| Friday | CLOSED |
| Saturday | CLOSED |
| Sunday | CLOSED |
Reviews at this office
What others are saying..

ROBERT
They were able and knowledgeable enough to find deductions we would not have known about to get us our first refund in many years

CATHY ANN
Yes, fast service and friendly staff

JAIME G
For the great customer service provided each time I file my taxes. Also they stand behind their service.

ANDY I
For one we have gone to you for years and have always been very satisfied. This time it was a different person that did our taxes. We had a concern as to being able to claim something and the agent went above and beyond to try to in find this out for us. He gave us all the time we needed. He was excellent. I rate him a 10+.

WILLIAM E
Friendly, accommodating, and knowledgeable.

DONALD L
The gentleman was friendly, knowlegeable, and helpful. The whole process was done efficiently.

BEVERLY R
the knowledge, professionalism, friendliness, etc. of Mr. Roger Smith, Marbach Road Jackson Hewitt office, San Antonio, Texas.

COY
Great service

JUAN B
The rep was great into what he was doing, asked questions about any deductible I may receive and get for the best way for me to receive my refund?

VALERIE
friendly

APRIL
Because they are affordable, their customer service is awesome and they are fast

SENIDA
I had nonproblem with the last that helped me, she was very helpful

TEVA
Customer service is superior

RAYNALDO
Good experience the people and they explain everything

JANICE
Jackson hewitt not only has great customer skills with very polite employees but they always deliver what they say they deliver. Every year they just keep surprising me with something new !

SABRINA LADAWN
They are very poliet and fast service and great conversation and they make sure you are taking care of

VANESSA
Great work

JENNIFER
The staff is very patient and helps us understand the changes in filing in a way I can understand it.

MARGARITA
They are friendly and I like going !!!

SHALANDA NICHOLE
Very accurate and service was good. I've been with Jackson Hewitt for about 4 years now and they deliver as promised.

CANDACE
Good service

JESSE
Very good customerservice and promt

CAREY
the service is quick and the preparers are friendly and thorough

MARK
They explain everything, down to the detail for those who don't know what they are doing .

STACEY
I've been using this company for over ten years. I always have an amazing experience. Friendly, fast, accurate, and affordable!

CHRISTINA
Preparer is very friendly & knowledgeable.

KIMBERLY
Friendly and good customer service very helpful

ELIZABETH
Very professional. Go over your taxes thoroughly. Step by step. Kind people

MEGHAN
I've been a loyal customer for years and the customer service is tip top

MELANIE
Fast service

GEORGE
The man who help me with muc my refund was very helpful, i really feel like he helped me the best of his ability, it was quick and easy. I will definitely refer some friends there

SHANE
been using them for a number of years and really like the service

SERGIO
Fast and easy Reliable..

ERIC
The tax preparation went super smooth, they were polite and were able to educate me on certain subjects that I was fuzzy on when it comes to submitting your tax return

TONYAI
Very knowledgeable

CHRISTOPHER
Good customer service

DAWN
GOOD JOB

AMANDA
If been coming for years , very professional , fast ,and extremely knowledgeable and friendly staff

RICK
Jackson Hewitt is a friendly and calm environment, unlike some tax places that make you feel uncomfortable.

ROBERT
Great service . Was real friendly not rude at all and help me out with alot of questions I had . Not only did I file my taxes in quick fast easy way I also gain knowledge from your employee. I recommend coming again .

JESSICA
Good service

ANTHONY
Because they r friend and helping and they well work for u. And the always make me and my family feel welcome thk u Jackson Hewitt

JUSTIN JAE
Because everyone is so nice

ALFREDO
They Helped me get my taxs done faster and they offered the.Advance which is a awesome and very useful

EDUARDO
We got more money than expected

TRICIA
the staff is awesome

ANDREA
They are very helpful and very pleasant to work with!

SAM
Great service and advice on what can and can not be deducted and over all knowledge of tax laws

JOSE
They made it fast and easy, very helpfu

JUAN
Our Agent is very profesional and friendly !

HEIDI
Hassle free, easy to schedule.

RANDY
We?ve been a client for more than 8 years and appreciate the time Roger dedicated to get our taxes done.

MARK
I?ve yes Jackson Hewitt for 4 years in a row great survive every time.

GILBERT
I?ve never had a issue with JH, the Representative is very friendly and helpful with any questions or concerns.

MARY JANE
Agent was great in explaining my taxes

ALICE
My rep is always friendly. Makes you feel at ease. Doesn't make you feel rushed.

FRANK
The man who prepared our taxes was very thorough, very helpful, and took the time to answer questions. He seemed genuinely interested in making sure we obtained the maximum refund to which we were entitled.

KIM
Great Customer Service. The agent on Marbach in San Antonio Suite 111 was patient. Eileen and Roger are awesome. I will be back next year. Recommening to friends and family.

CARLOS
The person that prepared my taxes knee my wife and I already. Somethings changed with our W2's and asked is if we were missing something. When we told him no he said "ok, I remember last year that Carlos was in school"

DERICK
The staff is amazing They are very knowledgeable and helpful We've never had a better experience anywhere else

JOHN
Good service and great friendly workers

ANA
I itemize my taxes and it doesn't take a lot of time to complete my taxes.

ANNA
10

NELSON
All our information is saved in the system so it is very quick and painless to get our taxes done.

SANDRA
Fast service

JOSE
Excellent worker

EUSEBIO RODRIGUEZ
Great customer service , fast, easy, convenient and locations all over

JOSE
The tax preparer knows everything about taxes and the service is great. Makes you feel really good

JEFFREY
Jackson Hewitt has helped me get more back on my return then if I had done the return on my own.

MELISSA
FIRST OF ALL THEY WERE VERY FRIENDLY..AND TALKED TO U SO U WOULD UNDERSTAND THE WAY THEY DID UR TAXES AND EXPLAINED ON HOW U GOT WHAT U GOT ON UR REFUND

GEORGE
They quick and very helpful I left last year but came back this year that is how much I?m satisfied with your services.thank you I?ll be back next year.

DEATHERA
Extremely patient and kind, very private, cause they respect everyone privacy. And not a long wait time

KATHLEEN
Very informative child credit and tax laws

DAVID
I have been doing my Taxes at the same location for over 15years. I have recommended friends and family.

KRYSTLE
Because I have been with you for 5 years or so, the employees are polite and answers any of my concerns and explain each step of the process for better un

SABRINA LADAWN
Because they are very helpful and very respectful and can give you the information you need

XAVIER
You guys have great workers .. they go into every detail and explain everything about your taxes and other stuff

ROBERT
The service i was provided was fast and the tax professional made it easy to understand the new tax laws

FELICIA
Very helpful

AMY
Very helpful and insightful

MELIDA
Friendly staff, very knowledgeable.

YARITZA
Soy clienta fija y siempre e salido de allí con un buen servicio brindado por sus agentes de taxes.

ALICIA
Very professional

LATISHA
Fast friendly service There when I really needed it

BROOKE
The refund advance is easy

SHANNON
Very quick and accurate and good customer service skills.

JESSICA
Fast friendly helpful people they actually know how to help you and save you money and get the most out of your tax return

CATHERINE
The service was great!!! I did not use u last yr but have done so previously for yrs. I will never go anywhere else !!! The office even got pizza for ppl waiting due to the wait. They kept apologizing but helped EVERYONE!!! AMAZING CUSTOMER SERVICE

ASHLEY
Great service and fast

NICOLE
I've been going to Jackson Hewitt for the past three years I please maybe four and it's always been quick and easy, they are very friendly and will explain every detail that's needed to know different ways of getting paid. but it's best to get a

MELANIE
Refund advance

ZATALEN
Im likely to recommend Jackson Hewitt the only thing thats stops me from a 10 is the price

JAMES
Friendly And fast

LISA
Fast and friendly service. The staff seems to always remember you even though they see you maybe twice a yearr

JOHN
I like Jackson Hewitt. I've been coming here the past for 4 years. And they helped me every time to make back more tax money and answer all my questions. Also give me great tips to save and not pay to much the next year. Thank you Jackson Hewitt.

EMILIO
Have never been to JH the gentleman that helped up was so helpful answered all our questions and concerns

SHANE
We've been going there for a number of years and never had any issues

ANA JESSIE
they're knowledgeable of their work friendly

ANNA
Well I?ve been going there for many years and never have I had a bad experience

ALEX
Make you feel comfortable and let you know everything up front like no hidden fees.

CRYSTAL
Because Jackson Hewitt offers great and friendly service.

LAURIN
They are very helpful. The process is quick and easy.

DAVID
They are quick and easily answer all your questions

FRANK
Very polite because the hospitality they carry and always trying to make your visit efficient and giving you the peace of mind they are here for you.

ERICA
Great service and agent explained my return in detail. Made my experience nice and easy.

KIMBERLY
Extremely likely

MARIA LOUISA
Very helpful answered all my questions

NYRENE
Roger is very helpful and friendly. I've been coming to same location for the pass 7 years.

ROBERT
Just for the reason, he made us feel comfortable, made us feel like he cares. He took the time to explain all the details covering our taxes for the 2018 year.

RODOLFO
Just that they are very friendly and always loyal to their customers

ISAIAS
Great customer service , like the emails an updates they send you on a daily basis

JEANNETTE
They're amazing! Always caring about the customer. I've been a Jackson Hewitt customer for a couple of years. I'm not going anywhere else!

QINYKA
The gentleman that was very detailed and helpful

RUBY
He did good job and he explained everything correct

AMERICO
Porque el servicio es muy Profesional

SHANNON
Representatives were very informative and friendly.

MEAGAN
The representative was very personable and caring. I had many questions and he took the time to listen and to not only answer but to explain and give reasoning. He made me feel confident in my decision to choose JH to file my taxes.

ANTHONY
Quick, friendly, and very professional experience.

NATASHA
I've been with JH for years and has always been well taken care of every time

MARY BETH
Good workers honest friendly accurate

DESTINY
Was friendly and nice

STORMY
Very cost efficient, and the man who prepared my taxes was quick, but paid attention to detail

PAMELA
The agent was very friendly and helpful.Answered all my questions,,I was done with my taxes in a very timley and professional manner...I will go back....My only draw back is the cost for preperation cost///418.00...Thats alot,

AMANDA
I have been coming here e BC dry year yo to my taxes. It quick and easy. Staff is always knowledgeable and courteous.

ANDREA
He was amazing and explained everything to me. I felt like we were doing it together and he really cared

ANGELICA
The professionalism and knowledge of all agents

DANIEL
The staff is very friendly very helpful if you have any questions they try to answer at their best knowledge .

JOSE
Good service, friendly staff

ANNA MARIE
Convenient location, great service and knowledgeable staff

VICKI
Outstanding service, friendly and very knowledgeable.

BRANDON
They're good at what they do and very nice and polite and do the best they can.

HUMBERTO
Me gusta el modo de como Tratan la gete

JOSHUA
Great customer service and very helpful with answering my questions.

MARTIN
Because of great environment. Very Knowledgeable Staff always going above and beyond for their customers. And very speedy service in and out unlike other places.

BEVERLY
Service was fast & friendly, knowledgeable in tax law

PAUL
Was good se

BRANDY
They are friendly and take time to make sure they meet your needs. I was very impressed.

BRANDON
Friendly people,i first came just to ask questions,and they were so helpful,when i came to do my taxes the lady that did it explained everything to me.

CRYSTAL
very informative and very fast service.

IRMA
The service was great. Quick and simple

PAOLA
They were really friendly and knew their stuff.

JEANCARLA
They are able to get some of their refund in advance and the workers were bery nice

MARISA
Friendly, helpful and very affordable

VALERIE
He was very fast and helpful.

JONATHAN
The customer service was amazing

MELISSA
Cause it fast and convent

YVONNE
Michelle Martinez turned my frown upside down:)

PAUL
I have been going to the same location for years and have always gotten great service every time.

RUBEN
Very very helpful people

NELSON
The tax preparer was nice and efficient. All our information was saved on the system.

DANA DARNELLE
She was great

ELIZABETH
The employees are so nice explained every thing in detail and the service is super fast for a cash advance i left the place at 7pm by 7:12 i had the advance in my card. I was so happy.

RANEE ANGELICA
They are very considerate

KIM
EILEEN HAS TAKEN CARE OF MY TAXES 2 YEARS IN A ROW. IT SEEMS LIKE IT'S HER RETURN WE'RE WORKING ON. IF I FORGET SOMETHING SHE ALREADY HAS IT. SHE'S JUST AWESOME. SHE NEEDS TIME OFF WITH PAY AND A GIFT CARD OF HER CHOOSING. ROGER IS ALSO A GREAT HELP. IF EILEEN DOESN'T KNOW WE CAN COUNT ON ROFER. IT'S SUCH A PLEASANT ENVIRONMENT TO DO TAXES. A PLACE FOR KIDS TO RELAX IS ALSO AVAILABLE.

MARITZA
Great service and fast

JANETTE
Very likely I really liked the service that was given to me gave me the most I could get out of my income

TRICIA
the service is always excellent

JASMYNE
Fast and easy filling every year.

IVY NICOLE
IÕm very likely to refer a friend or relative the service was excellent I will definitely be coming back next year.

RAFAEL
I have always had a good experience when filing my taxes with Jackson Hewitt. No matter which state I was in, the representatives are knowledgeable and polite.

JOHNNY
Great service

ALEJANDRO
The jackson Hewitt employee was very detailing about the tremendous offers about our tax returns. He has successfully conviced me about their policies and gave me options to which i am very comfortable with. I felt confident to do my taxes with Jackson Hewitt.

JOSE
Well service was great but I was not asked very many questions. I feel like the maybe they're just doing their job not really there for your clients.

JO LYNN
Aileeen was extremely helpful throughout the entire process.

DAVID
Conveniece

ROBERT
Fast service. Very knowledgeable with the new tax laws. He was very helpful in suggesting ways to reduce how much tax I had to pay.

MICHAEL
Cause they care about you

JAIME
For years I have come back again and again. The knowledge of the staff is great and I am always remembered

JUAN
We are always very satisfied with the professionalism at Jackson Hewitt . We always leave knowing we got the most money on our tax return . We always leave happy !

EVERETT
The associate who prepares my returns has been doing it for years. He is very efficient, fast, and totally up on tax laws and current conditions at the IRS. My only complaint is with other JH offices that advertise lower rates. How does this happen? It makes my wife question why I insist on using the office I use, she wants me to "look for another source".

CARLOS
Worth the accuracy

GILBERT
great customer services

SHERRI
They were very nice and answered all questions

AILEEN
Great service
EARLY REFUND ADVANCE LOANS AVAILABLE DECEMBER 17 AT PARTICIPATING LOCATIONS
Save your spot by booking today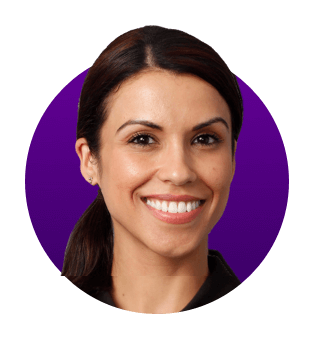 Why Jackson Hewitt®?
WE'LL MAKE IT EASY
We do the work so you don't have to worry. Open late and weekends, no appointment necessary.
WE'LL FIGHT FOR YOU
We're not tax machines. We're Tax Pros who are happy to answer all of your questions.
WE KNOW OUR STUFF
We'll dig deep to get you 100% Accuracy. Maximum Refund Guaranteed.