Odessa, TX Tax Preparation Offices
1913 N. County Rd. W.
Open 11:00AM - 6:00PM today (local time)
View week
Call us on (432)332-8299
SERVICES AVAILABLE
Se habla Español
Refund Advance
Drop off available
Find an office with a particular service
HOURS THIS WEEK
| | |
| --- | --- |
| Monday | CLOSED |
| Tuesday | 11:00AM - 6:00PM |
| Wednesday | CLOSED |
| Thursday | CLOSED |
| Friday | CLOSED |
| Saturday | CLOSED |
| Sunday | CLOSED |
Reviews at this office
What others are saying..

LEESIE
The best service.

VONTREECE
Service was good people ade friendly.

MARY LOU
They were very nice and explained what they were doing.

SHELSI
I usually use h and r block, I'm trying Jackson Hewitt out for the first time. I haven't decided if I like it better or about the same yet.

CASSANDRA
great costomer care, Very friendly and efficient

STACY
I've been doing business with John for years. All his employees are always so friendly and great customer service.

CRISELDA
Great service every time it's that tax season time

ROSENDO
Great service

JACOB
I've used Jackson-Hewitt for about 15 years. Never had a problem bump or hiccup. Each and every time I am beyond satisfied with the professional staff as well as them all being very personable.

ALBERT
They are really friendly. And they get you in and out real fast.

JOANNA
Very fast service

LESIA
I will recommend them to everybody. They are very great people and John Avara were very helpful.

RYAN
Helped me with my taxes this year they are super professional and very helpful got me my maximized refund

MARCUS
Great people and fast service and it's a great place and also they will go out of there way to help

MARTHA
Very friendly and everything was explained with accuracy

JESSICA
Service was very fast and easy. Employees are kind and greet you right away. I would highly recommend this place to family and friends.

MARCO
Good job

RYAN
They are really nice and professional and helped us out so much. And were really great with our son running around

DAVID
Because they are quick easy, professional and convenient to do your taxes.knowlegable employees..

CORINA
I always use Tax pros and have been satisfied with their service.

RAMON
They are fast

DIONE
They are quick and very helpful.

ELIZABETH FUENTES
Friendly good information

JOSHUA
We've used Jackson Hewitt for years. They always make doing our taxes quick and easy. And they keep everything on file so they have information from all the previous years.

DESTANY
cause they were really helpful & i got an advance of my refund i was extremely happy with the customer service

SHYKREANN
Customer Service

MIGUEL
Beacause they guarantee me that I'm getting 100% the most of my refund and the agent explained everything very well.

ACQUANASIA
The staff was very polite,and helpful. I didn't have to wait long to see a representative. Everyone I came in contact with was very respect.

LISA
She explained everything clear so I understood. U know I got every penny I deserved.

BRET
Friendly, quick services

JARED
Friendly

JANET
Extremely likely

KENNETH
Excellent service and they work to get a good refund for you and do your taxes properly.

MARTIN
Great customer service and was attended to in a timely manner although they were extremely busy.

JENNIFER
Very friendly service,the wait wasn't that long. i have been going to this company for years before they change it. I would not go any other place.

REBEKKA
The staff was very friendly and extremely knowledgeable. I had many tax related questions that they were able to not only answer but explain in great detail as to the whys and hows.

ELIZABETH
she had good customer service did not make me doubt her work ..

STEPHANIE
Because it was fast and easy service and the rep was very nice!

JAMES
We have been going to tax pros for 15 years.

JORGE
Cause they helped alot with my income and with the irs

CINDY
Fast and extremely friendly

EMMANUEL
They where fast, nice, and very friendly!! Been going for 2 yrs. and will keep going

ROGELIO
We where in and out also they answerd all all qustions thank you.

RICHARD
The people are friendly and very help

DAVID
Very friendly, helpful, and a good bunch of people

PATRICIA
I?ve been a customer for 7 years and now my children are also customers.

TIFFANY
Everyone there is very friendly and have a great memory of me returning from last year!!! Would highly recommend to anyone.

RAUL
Fast and friendly

KRISTI
Fast service and great and wonderful people y all have working y all take time to explain everything

JESSICA
Always fast and accurate as well as very friendly. I always get all the info I need and any questions answered.

JOSUE
Buen trato

FABIAN
Timely manner

DANIEL
Our tax reprenitave was extremely helpful. Took out he time to make our little family feel important. He didn't make us feel like another statistic-piece of paperwork. By the old wham bam thank you we are done now get out of my office. I feel he went above and beyond for us.

LISA
They work with you in every single way they to get your income tax you need

JAMES
Very friendly

HEATHER
John Avara has always great Customer service and accurate

MELANIE
Service was quick, thorough, and very friendly. Actually enjoyed being there the short time I was there. Best service in town! Thanks!

VANESSA
The people are so friendly and they explained every question I had to the point where I understood everything.

BENJAMIN
Great service and very friendly people. It was my first time doing them by my self it was easy and smooth there.

TEENA
They have allways been friendly to me these years that I have been going & fast at they're servicing thank y'all for the great service's!!!!!

LAURA
awesome customer service. very friendly and informative. John at the location I filed at is the best by far. I will be back and recommend this location to all of my family and friends.

DESARAE
They explained everything to me things i didnt know and they fixed my last year's income great people they have working!!!

GETSEMANI
It was quick and very efficient. I enjoyed the experience and I would likely to come again next year!

VON
The people were very awesome and they answered all of my questions

JANET
Made me feel comfortable explained things very well very nice atmosphere have already told people my experience

TAMESHA
Good customer service skills by the employees

BLAINE
Because I had a great experience there and the staff is very knowledgeable and very kind and they take time explaining everything and answering your

JENNIFER
Friendly people! Best tax prep fast n easy

ROCIO
Fast and easy. Explained everything to me

RACHEL
Fast friendly

ASHLEY
I would recommend jh because it is a good company , very good with people , and it comes in handy, they make sure they can do anything possible

VICKI
John and his team are kind and accommodating. They make you feel welcome and we're very quick.

ASMENE
I honestly don't remember the ladies name that helped me but she was very helpful and patient she was very nice and very detailed

TANIQUA
The people were really nice an professional I would recommend people to do there taxes there

GRACIE
Everyone was so helpful and explained everything that I needed to know and answered every question I had.

VONTREECE
Great people and service. If they dont know something they always call to check.

MARTIN
Customer service was fast and friendly. No issues walked in and out in a timely manner.

ERIC
They are friendly they helped me right away

LILIANA
It was great

RICHARD
They fast

MARISELA
Very good communication and friendly atmosphere, quick to schedule appointment, and fast filing of taxes

MINDY
The customer service was great and nice.

ERICA
Nice manager

JENNIFER
3rd year filing with JH

KEVIN
I always get great service at all the Jackson Hewitt locations I've used it has been a pleasure thank you

MONICA
Very speedy and helpful

MISTY
They know what there doing

HELEN
Very nice

CASSANDRA
Very friendly and helpful

ANGELA
because they take the time to explain my refund to me and the process of which ill receive my money.

MAGALIE
i love the way they explan ever thing all ways on time i will recummed to all my friends n family

MONICA
Fast, friendly, awesome service. Very easy to understand. Honest and helpful with all questions

LISA
Becky got me in right away. She remembered me from last year and details. She answered all my questions the last time and this time as well. I really need this 500. Dollars. I will be back next year too

ANITA
Very friendly, nice, they explain everything to thatÕs the best part.. I come here every year

BRET
Friendly,knowledgeable CPAs,quickly file your taxes for you.

SANTIAGO
Great service

DENNIS
It was a worry/hassle FREE and enjoyable experience. Our tax preparer was so friendly and knowledgeable about everything tax return related.

NOEL
Fast service good people and all my questions got answered i had no issues with anything and their locations are everywhere

HJORDAN RHEEANNE
Very nice very patient . They helped me fixes my taxes and have gotten me the most back the past few years .

ROXANNA
Good people

THOMAS
Have done great

DAMIEN
My tax representative was very helpful in helping me get back the most possible and explained in detail everything I did not understand.

ANGELICA
They have great customer service.

TONY
We have gone here for years, their service is phenomenal! Couldn't ask for anything more!

JANET
Very friendly and helpful

HENRY
Very good service . Didn't have to wait in line .

DARLA
Very professional and helped with all my needs explained everything and all of my options bringing daughter in to file her first income tax want her to have a great experience too

MICHELLE
The knowledge and experience off the staff. They were very friendly

ANGELICA
The ladies are very friendly and fast to assist you.

YESSENIA
Very friendly and helpful. Also very knowledgeable and answered all my questions. Very professional.

ERICA
They are very friendly. They handle business fast and explain to you very well how the procedure goes! John the one who helped me was very helpful and friendly!

MICHAEL
They are always very detailed and friendly

JESSICA
Always so friendly!!! And eliminated any unsure thoughts and answerd every question I had , explain in detail throughout filing how they were doing the process and when to expect my tax return!

ANASTASIA
The consultant was nice well-respected and had great customer service.

STACY
john and his workers are very friendly and make sure they answer any questions you have. Well for me they did and left very satified

JEFFREY
Very helpful, they always answer all my questions. Professional, and this year Dawn prepared my taxes, she was very quick and very nice

STEVEN
Its fast

TINA
I walked right in and went straight to get my taxes done. Nonwaiting at all. Lady was very friendly and VERY professional and helpful. She took her time with me

RYAN
The people who work at Jackson Hewitt are very helpful , and kind. They helped us to get all we could and saved us tons of money to file cause they didn't over charge

SHATORI
U

APRIL
They are quickly down to get to business and help with income tax very friendly I highly recommend to Jackson Hewitt.

MARTHA
Customer service

NORA
The reason is to why file with JH is because they are very professional courteous and very prompt at what they do.

ISAMAR
It's easy to get my income tax done and there super friendly.

ANDREW
Very helpful

WILLIAM
So much better than the competing companies

JULIAN
Amazing and fast!!

JOSEPH
I've used them for the last 7 years and I wouldn't use anyone else

ISAAC
Y'all provide the best service

RUBEN
Good service and quick

PATRICIA
Because it's fast their friendly and they offer an advance

WES
I liked the people very nice and helpful. They were kid friendly. And the lady who help us was amazing

JUAN
We went to the Jackson Hewitt tax services on andrews hwy. John Avare was amazing. Answered all questions with detail and made sure i new what i was going before doing it. He was amazing!

LIZBETH
the agent was very pleasant and quick.she also answered any questions I had.most definitely would recommend to my Friend and family

FREDERICK
Great experience, the staff was really friendly. They offered something to drink which was nice. The wait was not long at all. The actual filing was super quick.

GUADALUPE
They always have great service and I've been going to them for 10 years and I will be continue to gp

JON
John and his staff are fast and have always done a great job!

OSCAR
Always so helpful and always have an answer to my questions and work hard to get me a high refund

MARCUS
Great service and great people and also offered water as soon as walk in and made me feel special but other than that they where fast on getting my taxes done

CINDY
Becky was very helpful and informative

ARTAYSHA
Excellent experience

HERMAN
They help you to get all u can on your taxes and explain everything to you so you can understand them

STEPHEN
Great people and quick promp service

NATALIE
The people are friendly and I was helped immediately. They were very kind and professional. Also, they got my taxes done efficiently

CHARLES
Friendly service

KENNETH
it was professional quick and easy to do.

MARIANA
They are nice and would do anything to help u our

JAMIE
I've been using them for years and they have always treated me with respect and care.

MINERVA
I been going there for years doing my tax's they are the best they do a good job and they attent you as soon possible and there are so nice very good customer service...and there pretty fast doing your tax's ..

SHAVASLYN
Fast reliable

ASHLEY
Was very pleased with my experience. He did everything to help me and my boyfriend out

ERIKA
They are always very helpful and friendly. I got a tax advance and I love the American Express card it's very convenient!

DANNY
They are fast and they know exactly what they are doing.

ALEXIS
Very friendly and helpful.

GARY
Great service

ANDREA
The lady that helped me was very patient and explained everything in detail with me so I understand everything on my taxes

JAMES
Well I have been going here for about 8 years, and have already recommend friends and family that are now existing customers.

JAMES
John Avara in the Odessa office has been very friendly and a professional overs the years that I have been coming to him for my taxes. He has not only shown personal interest but as well save me money on my taxes with suggestions on tax deductions at the time I was not aware were available .

LASHAY
They are fast and easy

DAVID
Quick and very friendly answered all questions

DORAIMA
They were really helpful and helped me understand everything correctly. They helped me get a good refund

EDWARD
Great people with great knowledge

KRYSTA
My tax preparer was very helpful and extremely nice and welcoming she did and wonderful job with me

JEROME
Been with them for years. Always very nice and explains everything and answers all my questions. Have never had any problems.

ROBBY
Taxes were done quickly and easy. People were efficient and friendly. Which gave me confidence in what they told me and that my taxes were being done correctly.

MICHAEL
their friendly and takes time to listen to your question

ASHLEY
They are polite and work with you, they are true to their promise.

MARCELO
The service was great

AMY
They have always been friendly, professional and do an amazing job

MALCOLM
The staff is great john and girls are first rate they know their stuff when it comes to doing your taxes they are very knowledgeable at preparing taxes. I give them a 10 plus!!!!!
EARLY REFUND ADVANCE LOANS AVAILABLE DECEMBER 17 AT PARTICIPATING LOCATIONS
Save your spot by booking today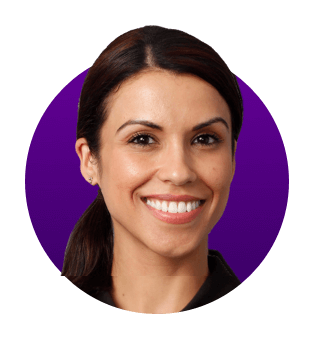 Why Jackson Hewitt®?
WE'LL MAKE IT EASY
We do the work so you don't have to worry. Open late and weekends, no appointment necessary.
WE'LL FIGHT FOR YOU
We're not tax machines. We're Tax Pros who are happy to answer all of your questions.
WE KNOW OUR STUFF
We'll dig deep to get you 100% Accuracy. Maximum Refund Guaranteed.