Mesquite, TX Tax Preparation Offices
3600 Gus Thomasson Road Ste 142
Open 12:00PM - 4:00PM today (local time)
View week
Call us on (214)210-7640
SERVICES AVAILABLE
Se habla Español
Refund Advance
Drop off available
Find an office with a particular service
HOURS THIS WEEK
| | |
| --- | --- |
| Monday | 11:00AM - 7:00PM |
| Tuesday | 11:00AM - 7:00PM |
| Wednesday | 11:00AM - 7:00PM |
| Thursday | 11:00AM - 7:00PM |
| Friday | 11:00AM - 7:00PM |
| Saturday | 11:00AM - 7:00PM |
| Sunday | 12:00PM - 4:00PM |
Reviews at this office
What others are saying..

ERIN
Very helpful and patient. Great customer service! The lady was very informative

SANTOS O
Very professional,kind,and great greeting upon my arrival. They were BUSY. SHE SAID THAT THEY WOULD BE WITH ME ASAP. AND THAT SHE UNDERSTOOD THAT MY TIME WAS JUST AS IMPORTANT.

DAI JHEA R
Jackson Hewitt's customer service was impeccable. They really do give their best make sure you get the most during the tax season, as such a low rate which you are ultimately refunded! I recommend this tax service to anyone.

ISIDORO
We trust the person working with us on our income tax. She answers all of our questions when we have any. This person has been doing our income tax for several years. We drove from the Austin area to Mesquite, Texas, just so she could do our taxes. She is very professional.

ROBERTO
Your representative was very cordial and informative And answered all my questions

SHALONNA
Very polite and professional. Maybe a little hectic at times. But,well worth it.

VANNESSA
Nice and welcoming staff. Clean offices. They take time with you and make sure you get the Max refund.

REFUGIA
Well i been with them for a qiut while

VANESSA
They really explain how they are preparing your taxes.

ALFRED
We have used you guys for 16 years stronger always answered our questions and been there when we nee anything very quickly to have us in and out very prompt that is why

SHANTA
I like the service that I get every year. There has been no problems at all.

BRANDY
Because y'all are always so nice an friendly an I always get my refund back fast.

LUEKEITHA
Jackson Hewitt is the best I have every filed with

ROCHELLE
Because I have been a loyal customer for years and they are great. I would diffently recommend

RIKIA
So have me a lot of information concerning my taxes.

ROSA
Always good customer service

LYNEDA
Very friendly, quick, knowledgeable service.

CRYSTAL
They so friendly and willing to help you get the most back as they can get you.

LATOYA
Because I have been a tax payee for years they are awsome

SAVOEUN
Great services

DALENIA
Always very helpful & kind. Good honest people hat didn't make me feel like a number.

VICTORIA
Jackson hewitt is the best place to go to. Its not a hassel and the employees are very friendly. I love it cause i can go to the same person every year.

KINDRA
Very helpful, loved the feel of I know what the rep is asking. She was friendly and helpful. She stayed with me until we could get my check stubs right.

RENEE
Nice people They made my advance quick

WANDA
Because I've used the servicse for years qith no problems. Great service and friendly staff.

KONTESSA
Fast easy service!

TIMOTHY
Extremely thorough and well experienced

CHRISTINA
Great customer service

TRACY
Manuela has prepared my taxes for 10 years and always an excellent job.

JONIKKI
They were very nice and time efficent.

ANA
Because Jackson Hewitt is very friendly and they take they're time to explain the process and if you have any questions they make to answer any questions and make it very understandable

TOMORRA
I like the service fast friendly and legit excellent customer service.

LAURA
Ice been with them for almost 30 yrs. Never had any issues

SHANNON
Rose took great care of me, she went above and beyond to make sure my experience was exceptional!!!

MARY
Because the one I go to the ladies and men very nice and p professional.

BARBARA
It's quick as fast and it's polite

BRANDYCE
Office very clean and when they call you to see if you're coming back they don't badger you

STEPHANIE
He and the rest of the team were very helpful and wonderful customer service.

FELISHA
The person who prepared my taxes made sure that i got all the deduction that applied to me

BEULAH
Exceptional

TOMMY
They are friendly unlike others

LATOYA
Great customer service and efficient returns

ADRIANA
They were very helpful and nice.

ROBERTO
They are very nice and explained to me every step of the way. This is my second year with them.

STEVE
Very friendly, kept us inform on what was been done.

PATTY
They are great, I've been getting my taxes done there for over 10 years. Their nice people.

REBEKAH
I've been doing my taxes here since I started working and the ladies here are very helpful.

DANNY
Because of the friendly accurate service.

CHARLOTTE
so they to, can get more bang for their buck

MONTOYA NICOLE
Everybody was very friendly

CRISSY
Eric was very helpful. And tried his best to answer all of our questions

JEFFERY
Great service and the people are friendly doesn't take long for them to finish your taxes.They are sharp about knowing all the tax laws and that's a big plus.

KEITH
The people there were very friendly and helping for my first time.

MARGARET
they are good

DONALD
Manuela was so sweet and very informative. She explained everything so well and did her best to get me the most money back on my taxes. We enjoyed working with her.

SHEILA
Very good people. Or experience I had with Martina. Mesquite tx location

SYLVIA
Good service fast quick

JUAN
Always have good service. Have been getting them done here for years.

KERRY
great service

ALBERTO
We've been going to them for years and have never had any issues with out tax returns.

JULIO
Porque el servicio que he recibido en los £ltimos 10 a¤os ha sido excelente y deseo que otras personas tambi'n lo aprovechen.

TRACIE DENISE
I didn't have to worry about forgetting anything or doing something wrong. Ms. Rose Williams is very knowledgeable and patient & provides excellent customer service.

JUAN
Always kind and very knowledgeable.

TERRIE
I learned things I didn't know about filing taxes, the lady that done my taxes did a very good job, she got me money that I had cheated myself out of, I was very happy when I left.

DOROTHY
Pleasant experience. Always get money back.

WALTER
Knowledgeable and personal

CHANET
Very good service

ADRIANA
Every time I go to Jackson Hewitt everyone is nice.

BARBARA
I love the service

SHANIQUA
Great company

INESA
I been filing here for a while. I love the benifets.

ANA
Jackson Hewitt staff are very friendly and takes the time to explain and answer any questions or concern

LATOYA
Because the service is very good

ROCHELLE
They have been serving me for years.

KIMBREL
Good customer service

COLETTE
Fast and easy services.Nice Associates.

NORMA
The agent was very sweet and helpful Ms. Rose is the best I would recommend anyone to her. I've been going for 3 years now and I love it

COURTNEY
I have come to Jackson Hewitt the last 2 years for my taxes and I always get great, friendly service.

VICTORIA
I would definitely recommend my tax prep makeeba, because she knows her stuff and she's very nice.

CHERRECCEE
Ms. Rose gave the best customer service experience possible. I talked to her on a personal level which made it more relaxed & friendly,

TANISHA
Friendly

TIFFANY
Advance

TINA
Friendly

ARIEL
Best customer service ever! Love my office

CAROLYN
They were very good and professional. Also the wait time was no time at all.

NANTHALEY JEAN
Excellent customer service

CARLA
Jackson Hewitt makes sure u get everything u r suppose to get wit ur taxes

MARY
Because the service is very good and welcoming every time I visit

LUEKEITHA
Love Jackson Hewitt their workers are fast and fri

SHANTA
I like the service provided

GABRIELLA
Very excellent experience

SHARLITA
They are accurate and has great customer services

TIMOTHY
Great customer service

DAMIEN
Fast in friendly and understand taxes service 6 yrs with Jackson Hewitt appreciate they services and will continue to deal with them

LAWANDA
Very quick and professional people very accurate details just amazing location Thanks Jackson Hewitt for the great service..

CHARLES
Service

ROSA
Buen servicio

JABREA
She was very informative, I asked a bunch of questions and she answered them without getting irritated. She was very warming & kind also. I would always come back to her to file my taxes.

KRISTEN
Great service, fast, reliable.

JOEANNIA
Excellent customer service, explains every part step by step, very helpful, polite and nice.

VERONICA
The lady that helped me always does a good job!

HENRY
Good customer service ?? answered all the questions I asked and was happy with my return.

EDWARD
Customer service

TYRESHA
There service and staff is exce

AMBER
Everything went really good and rose was really friendly and professional.

NORMA
Good service the lady explain everything and she was nice

MONIQUE
The lady was so helpful and kind. She answered all my questions and took great care of me.

ELISSA
Ms. Rose Williams had great customer service. And she did everything to make sure I had the best experience at Jackson Hewitt. She answered all my questions and concerns with no hesitation.

ROBERT
They guarantee their returns, they are convenient , fast, and have multiple locations.

STEVE
Good place

LEDOLIA WALKER
Friendly and knowledgeable about taxes.

TYESHIA
I been dealing with Manuela De Soisson for 4yrs and she's very nice ,helpful, and friendly and knows her job and does it extremely well i will forever be her client

JAMES
Great friendly people, nice, and professional

KENNETH
Easy and friendly service

ANDREW
They are fast and they get the job done

ROAN
I walk into Jackson Hewitt and get a big smile and welcome every time. I am never rushed through the process and my questions are always answered. We are asked if we have all of of our forms we are filing. This year Rose took care of us and she is very positive to be around. I felt positive about my taxes because she made the process look flawless. Jackson Hewitt we will see next year. Thank you, A. Norris

REBECCAH
It's easy and fast and the preparers are very nice and helpful. Never a bad experience and coupons

LILLA
They are very nice and friendly great fast service I been coming for 3 years and love Jack son Hewitt

NICHOLAS
Jackson Hewitt has always helped me with my refund. They workers are helpful and hospitality is always satisfactory. Every worker i have been too that works for Jackson Hewitt has been so nice, it makes you want to come back

JAYLON
The process was quick, and they women there were very helpful and sweet.

CRISTINA
A lot especially to my friends at church and to school too.

MARGARET
good

TAMMARA
I have been with JHT for almost 8 years. I trust they will guide me and answer any questions I may have.

BRITTANY
I was in and out fast and had no complaints.

AMBER
They're the greatest. I've never had a problem with their services. Easily accessible. 100% accuracy.

RODNEY
Accurate and precise knowledge from the tax preparer. My experience is always pleasant, quick and painless.

AHMOD
Ive been coming here for years no problems.

BREANNA
Rose was welcoming, efficient ,and very helpful.

BEULAH
Rose Williams knows what shes doing.

ANGELICA
I liked the service I received.

DAKOTA
Great customer service helped explain everything clearly And made sure we understand everything well

ROSE
oh my i have been customer of jackson hewitt for year. each year the tax prepare very help full and very knowlegable and explain the process

TINA CLARA FAITH
Service was nice and fast

MONICA
Very nice

IESHA
The person dat did my taxes was great

CRISSY
She answered all my questions.

TIERA
The woman who helped me was super funny and very informative. I loved her attitude and how nice she was.

EANTHONY
Jackson Hewitt is awesome they have amazing customer service and give great options for your refund to get back the max amount possible

ALAN
Always feel good when done.

LINDA
They met me at the door very friendly help me do my taxes and explain everything to me I appreciate it very much.

MARIA
Porque la persona que me ayudo fue muy atenta.

MARSHA
Process is fast and courteous. I feel like I can trust Jackson Hewitt ever year.

DARIUS
Mrs. Williams, help me out a lot thank you

BOB
Ms. Rose Williams was very polite, and she took the time out to explain things in details so I had an understanding of the process.

ERIN
Great customer service. Very detailed work.

ROBIN
You can rest assure that they will do you TAX Right and Fair, plus they are honest and care that you are treated right.

ROXANNE
The process was easy and fast.

ALYSSA
Well it was my first time filing taxes and Manuela was very helpful. She explained the process to me and made it really easy to understand. I appreciate her patience again. I know it can?t be easy dealing with so many people. I wasn?t entirely prepared yet she still did everything to do to help me. She really is a blessing and a kind soul. Jackson Hewitt is lucky to have her represent them. We need more people like her.

DOROTHY
Great tax refund, always. Enjoy my time with Manuela Soisson, my tax preparer for quite a few years now.

CESAR
El servicio tan eficiente y amable. Adem s, de la claridad y profesionalidad de explicar todas mis dudas sobre el rembolso.

TERRICA
Friendly and fast!!

JOHN
Knowledgeable people

JOHN
Very friendly..attentive..knowledgeable
PLEASE CALL OR COME IN FOR AVAILABILITY
It's time to file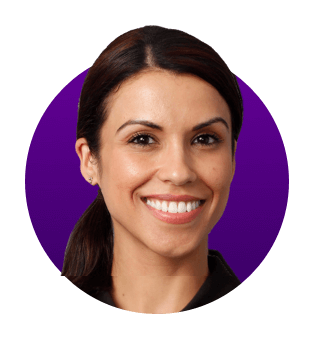 Why Jackson Hewitt®?
WE'LL MAKE IT EASY
We do the work so you don't have to worry. Open late and weekends, no appointment necessary.
WE'LL FIGHT FOR YOU
We're not tax machines. We're Tax Pros who are happy to answer all of your questions.
WE KNOW OUR STUFF
We'll dig deep to get you 100% Accuracy. Maximum Refund Guaranteed.