Mcallen, TX Tax Preparation Offices
2901 North 23rd St
Call us on (956)803-3026
SERVICES AVAILABLE
Se habla Español
Refund Advance
Drop off available
Find an office with a particular service
HOURS THIS WEEK
| | |
| --- | --- |
| Monday | CLOSED |
| Tuesday | CLOSED |
| Wednesday | CLOSED |
| Thursday | CLOSED |
| Friday | CLOSED |
| Saturday | CLOSED |
| Sunday | CLOSED |
Reviews at this office
What others are saying..

WILLIAM R
They took care of what they needed to in a timely fashion and explained throughly what I'll be getting in my refund.

ERNESTO
They have good prices commared to other tax places

FIDEL
Very well advised on taxes

JAIME
Porque recib­ muy buen servicio de parte de ustedes. La persona que nos atendi› fue muy amable y respondi› a todas nuestras dudas

OLGA M
I'm an office manager and I never give the highest score to anyone, I do believe that we all need that extra space to do better. The highest score gives the impression that there is no more one can do to improve.

LUIS JAVIER
Every year that I have done my taxes with Jackson Hewitt, the specialist was always extremely courteous and informative. It is very rare that I have to wait for a specialist to become available. I have frequented both a retail location as well as a storefront, both experiences have been pleasant.

MELINDA
The staff is very friendly and helpful.

SAJUANITA MARISSA
it was a great experience with the customer service and the people are very friendly and efficient

CHRISTINA
Friendly, knowledgeable and fast workers

ROSA ANITA
Always good service

LEONEL
Very good service

MARIA
Good service given by representative. Good explanation of forms

MIGUEL
Maggie tried everything possible to make the environment as friendly while keeping it as professional as possible.

ALMA
Great service

JOSE
They are really good on attending custermers and always good attitude and try to help everbody who wants an advance

CLAUDIA LINA
Staff answer all questions professionally, quick service,and love the perks your company has for customers.

SANDRA
Very good customer services

ROBERTO
Because I have been going with u guys for more then ten year's and never had any problems and I have been treated like family thank u for everything

BEATRIZ
They are very helpful, easy and will get you the appropriate amount we deserve.

JORGE
Trato amiable,muy informativoscon asuntos. De taxes,Cuando les. Haces. Preguntas

VERONICA
I've been going to Jackson Hewitt for five plus years...I have never had a problem and their service is fast and reliable...Id highly recommend it if I were ever asked for my opinion.

ANDREW DANIEL
Because they take care off all the customers and they have excellent customers very attentive and always helping with any questions you have

IMELDA
Service was awesome and the rep was able to explain how loan process works

HORTENCIA
always fast,and easy. very curtiouse employees. good hours and weekends. short time of waiting

M MAXINE
Good service

IRMA IRASHEMA
Great customer service.

NORMA
Have been doing my taxes with Jackson Hewitt for over 11 years, great service and outstanding assistance feel very comfortable with their services

ELIZABETH
The employees provide excellent customer service and they're always smiling and friendly. I left a satisfied customer and trusted them handling my refund forms. Unlike other companies where they are unorganized, looking lost and don't even acknowledge you when you walk in.

DAVID PAUL
Awesome service

DONNA
Customer service was great

LETICIA
I liked the attention and they they handled to helping with discounts and also it was fast accurate. I was very satisfied

EZEQUIEL
Friendly staff I always get really great service and very trust worthy fast and reliable which saves me time

JOANNA
They are friendly and reliable they made sure everything was correct I was a first timer here

CINDY BUENROSTRO
This is my second year with you guys, and of course first of all very nice and patiently staff....

EDGAR
Always friendly and gives great service. The wait wasn't too long either. That's a added bonus for us! Thanks!!!!!!

ELIZABETH ANN
Very please with the service provided.

CECILIA YVETTE
Great service and GREAT people

YAHARIA FRANCIS
Great customer service

SARAH
This is my 3rd year with Jackson Hewitt and ive had good experiences.

FRANCISCO JAVIER
Good customer service nice people

ANDREW
Great service and friendly

GENARO
Was assisted quickly, staff was friendly and assisted one another like a team should!

NANCY JANETTE
The representative was very friendly, helpful, and knowledgeable in their work. overall a wonderful experience

WILLIAM
She explained throughly why we're getting what we're getting and it was such a breeze, I was surprised how quick it went.

AMERICA
They did a great job and it didn't take too long friendly staff

BALDEMAR
they are professional

HOMERO
Great service

ISIDRO
Extremely recommend people to go great service.

JORGE JESUS
Fast and easy tax preparations,knowledgeable and courteous tax agents

MAURICIO
They explain everything of your taxes

IRMA ELIZABETH
Good customer service . I had a lot of questions that were answered

GEORGE
Great service

KRYSTAL
Very Knowledgeable

NELDA ANN
Excellent customer aervice

GABRIEL
The service is great, the staff was very nice and I have to be completely honest it was fast and reliable friendly staff

RYAN
Liked the customer service was very pleased

JAIME
Por el buen servicio que ofrecen y porque es una firma muy confiable y muy reconocida en todo el país

IRENE
Porque tienen el personal capacitado y disponible para preparar taxas al momento de llegar a una sucursal

CLARA
Very friendly service, very helpful when ask questions in a very discreet manner,

ERICA
The service I got was a great and it didn't take long at all. The tax preparer name is Michelle Moreno. She is experienced and had a lot of knowledge. She answered all my questions. I left with a whole lot of information and a smile.

JOSE ARNALDO
Good service

JOSE
Porque te atiende muy bien y te ayudan a repasar que todo este bien nosotros tenemos 15 años de hacerlo con Uds y estamos muy contentos.??

JOSE
Very good service Very helpful representative

AARON
Super nice and sweet loving people welcome me with good attitude well manner floks

LUIS ANGEL
Very knowledgeable tax preparers about deductions, exemptions, and tax preparation in general.

VICTOR
El servicio y la explicacion sobre mi reporte de income tax fue muy Bueno, me explicaron muy bien.

CARLA ELIZABETH
They explained to me the process before, so I could have an idea as to how the process would be.

JAIME
por el servicio y como nos explican cada uno de los detalles de la decalaracion de impuestos

SYLVIA
Very helpful.worked with someone that was experienced. Knew forms I required

EMMA
Martha Arambula was recommended to me by my coworker. She has excellent customer service and is very tax knowledgeable. She explained everything thoroughly.

RICHARD
The service was fast

ERIC
I've filled my taxes previous years with jackson Hewitt and have never had any issues there always helpful with any questions or concerns I have and always have great cust

BRENDA
I have never had any problems with them plus i really like my tax representative Maria Ozuna she's the best and has alot of knowledge.

RAMONA
Very fast

JUAN
Good customer service

ROXANA
Awesome

OLGA
Good service

GINA
Good Service

ELIZABETH
I've been with Jackson Hewitt for 7 years and I've never had a problem. The customer service they offer is great, all the employees are so nice and respectful. They explain everything so well and treat you as if you're a friend.

JOSE
There very friendy and great customer service in attending customer needs

LEONEL
Servico bueno

VANESSA
Always friendly know what they are doing

VANESSA
Very good service

MARIA DE LOS ANGELES
Service is excellent

SAJUANITA MARISSA
very friendly staff

JASMINE GIOVANNE
This was my first time and the employees were very helpful to me. I would've been so lost without them.

SANDRA
Very professional explains detail by detail satisfied with my return

CHRISTINA
Good svc

CYNTHIA
The tax adviser was very patient since they were having problems accessing my information.

LIDIA
Good cudtumer service, they try to get you the most refund back and they recomomend whats good and whats not.

STEPHANIE
Super fast and very effective and reliable

JOVIE
Customer service is amazing I was in and out all in 30 min

HILDA
She took the time and explained everything no rush no concerns because she walked me through it nice and easy

JODY
My tax lady was so very nice and helpful Marylou I believe her name was

AMERICA
Good customer service

MARIA
Good service

ERMELINDA
Fast

ESMERALDA
Very friendly and knowledgeable staff!

MARIA
Cuz I been a customer for 15yrs and I like how they kind and friendly the are

JOSE
They were so helpful and so kind.

LAURA
I have been doing my taxes with Jackson Hewitt since i started working. I have never had any problems the staff is fast friendly and courteous. They always double check their work and answer any question you might have in a nice professional way.

LETICIA
Fast courteous service

GERARDO
They are friendly and very nice they treat me nice every time I go in Friendly and they know what they're doing

JOSEPHINE
Good service everything was explained

VANESSA
Great customer service , fast servuce

FERNANDO
Fast service, Friendly staff, & very helpful people.

ALBERTO
They know what they are doing..veey knowlodgeable and answered every question we had.. Was nervers when i got there but after 10 mins i was ok

AMANDA MARIE
Very likely friendly and knowledgeable staff

MARIA
Friendly and knowledgeable staff. I had some questions with my dependents and she was able to answer them.

VICTOR
Great staff and very helpful

ELIZABETH
Fast and friendly service

REYNALDO
Later good when it comes to doing taxes

NARCIZO
Soy muy eficientes en el trabajo y me encanta la forma tan amable de aserte sentir

JAVIER
Great service. Been going for years and have never had any issues with employees or services

NORA
Super good work.

DAVID
Margarita Help us will the income taxes nice friendly answer all the question I will to hear.

MIRIAN IVETTE
Service was great.They greeted me as soon as I walked into the office and made me aware that they would be right with me. The lady that attended me was very helpful.

CRYSTAL LYNN
Thr lady that attended was really nice quick and knowledgeable.

DELIA
Very friendly very knowledgeable fast prepare

RAFAEL
Because i been loyal to hewett for over 15 yrs nd i have been pleased with them

JOSE RENE
Great customer service and very knowledgeable.

MARIA
Great assistant , manored employess . great time wait .

ELIZABETH
Awesome and friendly, personal

MARIA
You guys really help out people that are in a really tight spot. You're the only ones to dip a refund advance with last check stub.

ELIZABETH ANN
Easy process

MARIE
Very helpful & never lets you down

CARLOS
El servicio al cliente es muy amable y buen entendimiento hacía la persona

ANDREW
Great customer service, very fast and reliable, and they explained everything perfectly for me

MARIA
Awesome CS

JONAS
It's the best to file with

FERNANDO
I love it

ADRIANA
I like the service there. Been a customer for about 5+ years.

RICARDO
I was extremely satisfied with the way I was treated and how professional they were.

JOSE
Very good service and friendly staff

NELDA
Have been going for over years. Have never had any problem. Very nice and friendly. Always get greeted with a smile

ABEL
Great c

PABLO
Answered all my questions and explained everything To help me as best as they could

ERICA
Easy convenient and great service! You can make an appointment or just walk in and be serviced by an expert who can help with all tax questions.

VANESSA
Julio was very knowledgeable and explained all my options. Very friendly.

GEORGE
Great service and very time efficient. Have been going at least twice already to file with.

SIRIA PATRICIA
They were extremely professional and helpful. They made the tax filing process very easy and fast.

EDGAR
Fast friendly service. She was very helpful also and made sure we understood everything.

MARIA
The waiting time was not long and my preparer was extremely friendly and professional.

MARILY
Staff members are so nice they do whatever they can to help you and your family. So honest with you , they provide several options which is awesome to me! I regret not doing my taxes there before. I would totally totally recommend Jackson Hewitt.

ARMANDO
Associates are helpful, speedy and efficient!

SONIA
convenient

HECTOR
Excellent services. Greeted from the moment i stepped in. Also got status on my time

LEO
Great

ROBERTO
Good knowledge and help

ROMEO
She is very helpful and explained clearly to us the process so that we understands well.Not only her but everybody in the office help to expedite the process .

DAVID JOEL
Very frie

MICHAEL
Gran servico Al cliente, de echo ya recomende a amigos y familiars.

GILBERT
I was satisfied with the service

ROSA
Es una sucursal donde te ayudan en todos los aspectos que se pueda imaginar.

KRYSTAL
Knowledgeable

CARLA
Both women I spoke to in this office made me feel so welcomed and confident that I was in the right place to file my taxes!

LESLY
Rápidos y eficientes

ANTHONY
Very very good very fast and easy

GEORGE
Good service

ROSALVA
Fast and very informative. The girl was very helpful and I will definitely recommend her

ABRAHAM
They have friendly service and staff. They take the time to explain and answer any questions or doubts.

JULIO
I really believe customer service is great, don't struggle at any point if anything is needed.

NICOLAS
Great service! Loved the work they did. Refund came in fast. Everyone should use Jackson Hewitt.

JEANETTE
Customer service was excellent and Susie was aw

ERNESTO
good fast service good price

JAIME
Por su buen servicio y trato al cliente y la claridad de todos los aspectos y dudas sobre el reembolso

MARIO
Very professional and customer service oriented.

JANETTE
Highly recommend them very nice

HECTOR
Great customer service. Very friendly towards clients and gets taxes done quickly. Workers are very informative about what needs to be done and works with client to see what option is best to better suit them. They also provide auditing protection to ensure that if irs disagree s customer is covered

TEODORO
Excellent accountant, extremly helpfull! Explain in detail of new updates.

JANETTE
Gentleman attended me was very Polite answered all my questions. Will be going back.

RAYMOND
Fast and excellent service

LUIS JAVIER
Service has always been quick and very courteous. Be it at a Jackson Hewitt office or the locations inside Wal-Mart, the staff are always professional and eager to help.

TOMAS
Very professional and courteous

RAFAEL
The tax preparer did under 15 minutes, loved it.

ISRAEL
It was easy and quick.

JOSSELINE
I really liked the service provided! Will definitely come back next year, hopefully I Ôll get the same person!

JAVIER
Bien servicio

ELVA
Ayudan mucho a los contribuyentes. Son eficientes, amables y tienen experiencia.
EARLY REFUND ADVANCE LOANS AVAILABLE DECEMBER 17 AT PARTICIPATING LOCATIONS
Save your spot by booking today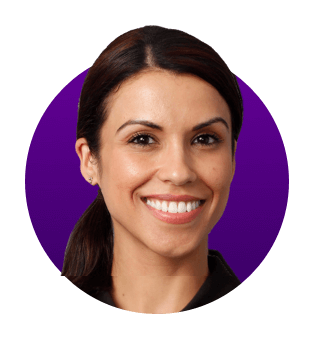 Why Jackson Hewitt®?
WE'LL MAKE IT EASY
We do the work so you don't have to worry. Open late and weekends, no appointment necessary.
WE'LL FIGHT FOR YOU
We're not tax machines. We're Tax Pros who are happy to answer all of your questions.
WE KNOW OUR STUFF
We'll dig deep to get you 100% Accuracy. Maximum Refund Guaranteed.