Lubbock, TX Tax Preparation Offices
2103 34th Street
Open 9:00AM - 5:00PM today (local time)
View week
Call us on (806)744-4999
SERVICES AVAILABLE
Open all year
Se habla Español
Refund Advance
Drop off available
Find an office with a particular service
HOURS THIS WEEK
| | |
| --- | --- |
| Monday | 9:00AM - 5:00PM |
| Tuesday | 9:00AM - 5:00PM |
| Wednesday | 9:00AM - 5:00PM |
| Thursday | 9:00AM - 5:00PM |
| Friday | CLOSED |
| Saturday | CLOSED |
| Sunday | CLOSED |
Reviews at this office
What others are saying..

ALFREDO D
Customers service

MELISSA
I didn't have all my paperwork but my rep that helped me...she walked me thru accessing all that I needed

AMBER J
Very easy and very quick. The people helping us were very informative

HERMINIO
Porque estoy muy satisfecho fue marabilloso

MASOUD
Petra was great and she treated us very well .....We got good amount of return and we are very thankful for what she has done for us.....I will do my tax return in Jackson Hewitt every year and this year I did the same.....I will do it in next years, too.....

ALAN M
I was very impressed with the in-depth knowledge of the lady who assisted us with our taxes, and the way she went above & beyond to see that we got the best return possible.

JOSE A
Their service was fast, easy and friendly

JOHNNY
We had made an appointment and they took us in and out friendly service and worker was nice. Its was slots of people but service was fast

ROBIN
Bcuz I was able to get seen and the lady was very nice and friendly even though it had been a very long day for her.

TERESA
Friendly and experienced EMPLOYEES

PRUDENSE
It was very convenient to set up appt. Online.very nice tax person I worked with.

ALBERT
Enjoy the employees they are so kind.

DINA
Excellent and fast service been going over 10 yrs and never had a problem .

ANDREA
They have great customer service

MANDY
I've been using jh for the last 7 years. Always friendly and respectful and willing to find the best possible ways for me to get the most out of my refund in a timely matter.

RICHARD
awesome advance option

RODOLFO
Ive been with Jh for years now and every year it gets better and better would recommend anyone else!

CASSANDRA
Fast and easy

RUTH
Tammy, introduce herself to me with a friendly smile and took time to explain the process and made me feel welcomed. Jackson HEWITT on 34th and Ave. U Lubbock Tx great job

TERESA
Fast service

VIOLET
Great service the workers are great and friendly and very helpful

RENEE
Very helpful, sweet, nice people who are calm even during a crazy rush

CHRISTY
I like how efficient and fast they were

DEBBIE
This time around they were very friendly and fast

JOSEFINA
They are very friendly and they are more to understand from also the wait is not long at all they do the best they can to get you in and out great customer service

JAVIER
Very helpful and fast on preparing my taxes

MICHELLE
The customer service representative I had was amazing. She answered all the questions I had regarding my mortgage taxes . Also when I walked I. There was very nice lady by the name of Natalie as well

MISTY
My Tax preparer was friendly and efficient.

ALICIA
Very courteous and get things done in a timely manner no long waiting.

CHRYSTAL
Great customer service

SIERRA
They get you the best refund

PRISCILLA
Aerial was very nice

SABRINA
Great service an great people that help you understand the whole process and try there hardest to get you in and out as soon as possible

LESLIE
They are fast and repeat in detail. Great customer service.

MELISSA
Great staff and service

APRIL
They are very helpful.

ELIZABETH
Just because y'all always get thing done the right way and always take y'alls time that's what I love most about y'all

RAUL
It was fast and the employees are friendly very nice to talk with. Also very helpful with the tax preparation.

TOSHIA
Nice, Friendly people. Very easy to get it prepare my taxes. Would tell anyone to get their taxes done here.

TISHA
They where nice people working in Jackson Hewitt on 34th

MELISSA
Because I like the employees and the way they that they handle the customers.

ASHLEY
Because the service is fast && the customer service is awesome!

DIANE
It was fast very professional and nice clean environment

BRIAN
The employees are always friendly, fast and makes my visit enjoyable

LETICIA
The staff is so friendly and helpful they answer all my questions and got me in and out in a timely manner

ANNIE
Quality work, nice workers,fast and efficient

BRITTANY
Awesome customer service...Tammy was the lady that helped me and she made laugh and feel welcomed. I'm glad to continue going back every year

JOSHUA
Friendly and very professional

JUBIN
Customer service is amazing

CAROLINA
it was quick and easy

JAIME
I've already referred about 3 people, very friendly, helpful place!

ASHLEY
Jackson Hewitt always provides the best tax preparation services. Always quick, detailed and friendly!

GRISELDA
Very professional. In and out in an hour.

MALINDA
Quick and friendly

KAMAYIA KASHAEE
The lady was really nice the manager was nice also and I got approved for a loan to help out with Christmas thank you

JENNY
They are quick and friendly and explain everything on your tax refund.

SHAVONNA
workers are very friendly explains things to you and are very concerned

PAULA
Highly recommend they are fast and very friendly

MARSHELL
The people are very helpful and kind.

SHARAE
Great Customer Service, Giving and breaking down important information and charges

JASMINE
He was extremely polite. I felt like I was important to him he also explained everything to me .

CINDY
Fast and Friendy

LORI
The staff was veey friendly and answer all my questions well

RACHEL
The employees were so nice and friendly also it was easy to file and they made it go by so fast.

VERONICA
Kind friendly helpful...they explain everything in detail...the service is quick and fast will continue to use Jackson Hewitt

RAFAEL
Who doesn't like free money

RAFAEL
Very freindly helpful and fast

JORYAN DALE
Customer service is so awesome

MELANIE
They are always nice and helpful and get u as much back as they possibly can it's good to have a place u trust in your corner

OLGA
Elisabeth was very respectful and helpful.

LASHUNDA
There great with people

DAVID
It is the best place to do your taxes. The employees that work there are respectful at all time

LORENZO
Very nice and professional

LIZA
Because service was fast,friendly,very helpful,and correct. Customer service was great and very, very informative.

DEIRDRE
I like there professionalism

JACOB
Been with you for the past 4 years

LESLIE
Good service.

JODI
Fast friendly service. The workers were very knowledgeable and answered all my questions

BRITTANY
I've just always loved the people

LISA MARIE
The staff is always so helpful and courteous they make sure you are 100% satisfied and that you fully understand everything you are signing they always make sure to answer every question you may have

NORMA
Fast, friendly service

MELISSA
They were already prepared and didn't take long at all

VICTORIA
The lady that helped me was fast easy and nice

ANGEL
Because y'all do the best y'all can to help get the most. And everyone there is friendly

LORI
I didn't have wait very long and the service was great

ALEXIS
I really liked yalls customer service y'all are really great with people when I walked in the door the person at the front desk made me feel welcomed

DEANNA
I've been coming for 5 years and each year it takes less and less time. The reps are ALWAYS friendly and knowledgeable.

JAMES
She was extremely helpful. She answered all of our questions and made sure we got everything we needed before leaving,

MARIA
been there so long that i think they do a good job

JORGE
Quick, friendly, never had issues on r taxes

JAMIE
Y'all have pretty good service

JESSICA
I never had a problem with them great service great workers call you when its your turn in line love it

JULIE ANNA
Because they are friendly nice, there's never a long wait when I go the two year I used Jackson heweitt

HEATHER
Extremely satisfied, have gone back several years in a row to Jackson Hewitt and will continue. Great customer service and informed tax preparers.

BRANDON
Get it right everytime for me and am a long time customer.

LINDA
Gary waa so nice and very processional and explained detail of everything he was doing

JINIO
I have never had a problem with the service I have received. And the people are very friendly.

TERRAS
They're always very professional and fast. I walked in and was out within 30 minutes.

DIANA
Great service

FLORA
They are a good group of people there.

SHATEIA
Do a good job

CHRISTI
This girl that help us was aw

KATTIE
Very professional and informative.

LAKONSTANCE
I've field my taxes with y'all for the second year an I've never been dissapointed an plus I love the one income tax loan it's more then needed an help full

PERLA
I really enjoyed the customer service, I also like the fact that if for some reason IRS where to audit me Jackson Hewitt has my back.

SARAH
Excellent customer service

APRIL
Staff was very frendly. And answered all my questions.

VICTORIA
Friendly environment, very welcoming and if any concerns or questions are answered in a rightly manner.

ALFREDO
I have been there for at least 6 years and every time they have many opportunities in how to get your income to your full max. Plus the staff are well organized and professional in the tax returns. Any questions or concerns you might have the do have the answer's.

AMANDA ELIZABETH
The fastest I've ever been helped in 14 years of filing taxes. Friendly staff and she spoke to me in terms I could understand.

DARIN
The staff was very friendly and helpful they made sure I was satisfied before I left the place

ASHELY
Did a good job

AMANDA
Very polite explained in detail was welcome me back another year and was quick knew what she was doing facts.....

RUBY ANN
Very friendly, they made me feel very welcome and they were fast and efficient. The employees went above and beyond. Thank you guys.

DAVID
Fast

VERONICA
Very fast and friendly been there 3 years and won't go any where else

MELINDA
She was very helpful and went out her way to answer all my questions!

ANJELICA
I would recommend Jackson Hewitt to anybody

ROBERTO
No stress

ARIEL
They where very friendly the lady who help us was very nice and on point with everything and she goof quick fast and easy I recommen Jackson Hewitt to anyone and everyone

ROGER
They were nice and quick on handling my text refund and very respectful great staff

MICHAEL
The refer a friend program and I never have any problems with my tax return

JODI
Didn't have to wait for very long to do my taxes and the girl who did my taxes was very professional and explained everything in detail to to where I could understand.

ROSEMARY
Been going for 8 years now and always was satisfied with y'all work

DAVID
She did everything I asked or looked for.

MONICA
They are very helpful and help you understand evry thing and they explain every to you.

MARIA
Person that helped me had wonderful communication skills and extremely helpful. She went above and beyond!

CHRISTINA
Have great customer service .They are ready help fast service .

JAWANNA
did very good

DESIREE
The agent that helped me was wonderful! She really did a great job.

IRENE
They are very knowledgeable and they help you if you have questions always ready to help

NOEMI
Porque asi se tiene el respaldo si ay algun in onveniente,ademas son eficientes tienen su personal muy capacitado

JIMMY
The customer services has always been amazing. They are friendly and extremely helpful.

ALBERTO
I've used for the past few years.

BRIANA
Because great and fast and got just what I want Natalie Garcia is awesome

DOMINGO JR
Very professional. They knew exactly what to do and did it fast. Very friendly . It was a good experience......

AMRIAH
employees customer service is awesome helpful answered all my answers and concerns and friendly welcomed as soon as i entered the building

MIKE
Always taken them there

JO REYES
The ladies there are super personable and kind!

MARIA
I've been filing taxes with you guys for years always professional and courteous and super quick! I was in and out this year in 30 minutes!!!

JENNY
I have had a very good experience with you guys in the couple of years that I've used y'all

FELICIA
Friendly staff and explained every detail to me about my taxes and what was being taken out and why it was being taken out. I had a wonderful experience. Thank yall

GENE
The service was excellent

KIMBERLY
Very respectful and helping great service and if i had any questions they were answered overall I enjoyed my experience for a first time customer.

JOEY
Y'all were great

RICHARD
Well cause they are fast and they get you all of your money that you Desvere

ELIAS
Good service

ANDREA
They are quick, efficient and had me laughing from the moment I sat down. It was a fun friendly atmosphere.

JACOB
Very fast and friendly service.

ANGELA
Cause they get you right in and re friendly !

DASARAY
They are fast and courteous, with great smiles, and explain in detail, about your refund.

ISAIAH
All tax preps are well trained and full of useful information. Jackson Hewitt has many free benefits that many other tax businesses don't have.

JOSE
Good service quality people nice environment awesome customer satisfaction with wait time very professional

LEEANN
Petra and her group of tax professionals where such a great help made it fast and easy

BLANCA
The service was Fast but answering in detail message is not pleasing

BRIANNA
They are very friendly. You also may get a tax loan so that's a plus.

KRISTY
Never had problems with them . Friendly

MEMO
They are nice and respectable people. Also got me my adavnce.

ELLIZAR
They understans you they talk with respect kindness and with manners no matter wha the problem is they will listen as u talk .

MARY ANN
Well its my 2nd year back with you guys and I've had the Best Friendly, and so knowledgeable Professional Staff. I've made Friends with your office at 34th St in Lubbock Tx. They are fast and Efficient. All around Great SERVICE !!!!

RENE
Cause they know what their doing

MARIA
They always help me on what I need and answer every question I have never had no problems

JESUS
Gloria was great and did our taxes within good time. She jus didnt explain fee amounts or offer the gold package it was chosen for us. Need to explain all fees and amount before completing taxes.

SOTERO
they were very friendly and helpful

VERONICA
They are just so amazing and helpful... I love them. Been going with them for 4

PAUL
The lady that help us was very nice people are very nice of Jack to you that's why I like going to Jackson Hewitt it's a very respectable place I'm glad there's Jackson you it's around here

SAVANNAH
Staff was friendly, helpful, and answeeed a of my questions. I had money that day, and I didn't have to worry about if I did my taxes correctly or not.

CHARLES
Because we usely do our taxes at home but we received such great reviews from a friend we thought we would give you'll a try was very in press Thank you Jackson Hewitt for doing our Taxes

TOMMY
We've been coming her for 10+ years and have always gotten professional service as well as accurate returns.

DAVID GLENN
Very helpful and very friendly

LONNIE
Because when I filed my taxes this year they where very patient with me and helped me out with respect and kindness.

JOEL
Quick and easy

ELIAS
Awesome tax prep.

ERICA
I am extremely happy with Jackson Hewitt. I've been with Jackson Hewitt for years and will never leave. Thank you for your services.

LUIS
Help the best way they could

CRISTY
Easy and fast

DAVE
Quick and friendly

ARACELY
good cs

CRYSTAL
Great customer service

JENNIFER
Great atmosphere! Friendly and welcoming staff!

AARON
It was fast and easy and she was so nice and it was my first time there to and I was like yes next year here I come.

SAMUEL
Great service and my team members can go after wokr

MARIVEL
Everyone was friendly in the office and everyone knew what they were doing for the people to get most out of their refund.

JUAN
They where quick

JULIE
people are friendly. and answer all questions you ask, provides all paper work to you same day. I am pleased with Jackson Hewitt and do recommend it to everyone

PACITO
Good service

ERNESTINE
For the speedy and friendly service. My CSR was very polite and did not make me feel like a customer with a number but she made me feel like a person

ANDRES ABDIEL
Great attitude by been very patient, smiling and just making us feel at home

GUADALUPE
QUICK, EASY AND GOOD CUSTOMER SERVICE. I LIKE THAT THEY OFFER REFUND ADVANCE.

RACHEL
Very friendly staff answered all my questions and were very quick

SHAYLA
Very professional, and confident in what they do.

JOSHUA
Great service

KANDYCE
Fast and accurate

ANA
Great customer service

DIANE
A+ SERVICE. FAST APPOINTMENT TIMING. A+ CUSTOMER SERVICE.

ANGELICA
They are very helpful, and make everything so easy. Its quick and reliable . Any question you have they can give you an answer and that's what I really like.

ALEXIS
Jackson Hewitt is very fast, easy and very convenient. The staff at the location on 34th in Lubbock Tx. are very helpful and nice!

MELISSA
Fast and friendly.

ROSA
Friendly and knowledgeable

JACOB
The service is great and the employees are really friendly. They help you get back as much as possible. I will continue to do my taxes with Jackson Hewitt.

JUNG WOO
They were very helpful and tried to make me understand their procedure.

AURELIO
great work & staff

MONICA
Jackson hewitt made me feel very welcomed explained my taxes in dataile and helo me when i didnt know some answers i loved the way they help me

KATHERINA
Very helpful and very courteous and make sure that I got the max refund of my taxes

RUDY
Because your service was so great and so quick

ARIAN
They are friendly, great customer service, and work fast!

BERNICE
The girl doing my taxes was very helpful in answering my questions and very fast. Didn't have to wait long either. Very happy customer.

ALICE
Because he help me with a problem I had with my taxes so thank you

ADELA
They have a easy routine of how to do taxes and i always get the money i deserve

CRUCIFICA
I got rapid service and the employees were kind and understanding and welcoming clean and comfortable

JULISSA
I have filed with Jackson Hewitt for the last two years, they make sure I get the best service.

MISTY
Very fast and very friendly

HAMED
Quick prompt service, pleasant, friendly, humbleness exceeds expectations

JESUS
Great customer service and very professional

MICHAEL
Fast and friendly service.

MICHAEL
Very professional

ALESIA
I love the customer service

MELISSA
I had a very informative tax preparer. He answered all of my questions and was very professional and friendly.

TOYKA
The lady that did my taxes had outstanding customer service

TRINA
Politeness

ANISSA
Shannon Garcia off of 2103 34th st. Lubbock,texas. She was awesome. Great person to work with. I know i can count on her to get me wha i need. I definitely will be seeing her again.

AMY
I have been going to Jackson Hewitt for the pasted 3 years. They always treat me very well and are very friendly. Awesome customer service.

DONNA
Friendly

MISTY
Because the service is accurate and fast, the people are very nice and committed!

MARIA
Great service and friendly emp

MELONIE
Great service

SIERRA
They talk you through each step

DANI
It's fast convient and easy to get your taxes done every year

RAY
Very friendly staff

ISIS
Y'all are great every year

JOSIE
Always have had a good experience. .and everyone I have sent there has like it as well as I have..

JOYCE
Great fast and friendly staff very helpful and eager to answer any questions you might have.

ISABEL
Great service Good people. I made an appt when i arrived i was taken back immediately. Thank you

VAYA
The workers work fast and double check everything

VIOLET
Been going for 11cyears and have never had a bad experience and the service is great

DANICA
They r really nice and really helpful

RICKY
Yolanda was very professional and polite, the entire time during my time at the office. I was in and out in less than 1 hour!

SAVANNA
Very nice & helpful employees

LASHUNDA
They were help for and joy

ROSENDO
The experience is awesome great customer service and very business atmosphere they explain everything in detail and answer any questions you have

ANNALEA
Great service

KRISTI
Good quick friendly service

MARY
Great service quick in and out as a walkin

ANNA PIERCE
Extremely likely

NEESHA
Because the services offered are beneficial to people like me!

MARIA
Because the employees are very nice and any questions I had he answered.

BRANDY
Friendly staff, especially Natalie! They got me in at my appointment time and was out in no time at all.

MARIE
Very friendly

LAJOYCE
Fast survive and knowledgeable staff! Extremely friendly and helpful with my taxes

JERRY
I am very likely to recommend Jackson Hewitt to family members and friends because of there speedy professional staff and customer service.

LYSSA
Very knowledgeable friendly and reasonable amount of time

LATRESA
Very fast service

CASSANDRA
Fast and easy

OLGA
They staff is very friendly. You see smiling faces throughout the day.

ANDREA
Great service , friendly, Natalie Garcia knew what she was doing stayed having a good conversation the whole time I was there. Explained everything I needed to know

TAWANA
Always good information..

DEDRICK
Because it is a good tax service

TYESHA
When I was able to finally be seen, the process went smooth and it was fast.

ROY
Very fast and cooperative

ABIGAIL
Tammy was a really good helper when filing.

CAROLINA
staff is fast and friendly

AUBREY
The service is absolutely amazing! They were really fast and very nice I would recommend Steven to everyone! He explained everything and answered all my questions the best he could! I absolutely love this place!

JAY
Easy and fast tax service. Really great customer service. The advance is just a plus!

DEBBIE
Good service and very friendly

STEPHANIE
Curteous staff and the wait was not long and she knew her job vwry well

AMY
Fast and friendly

LISA
They have very well coustmer service they are very friendly clean and quick polite and let you know everything you need to know.

CHRISTINA
Good customer service

JAIME
Very convenient and friendly service

JACOB
Service was fast with a appointment. Without a appointment you would've waited for hours

MALQUISHA
Customer service is great fast and friendly!

ALICIA
Very helpful

NOEL
Fast friendly service no matter what time we go in. Amazing representatives

GLORIA
Very friendly. Quick and great service. Everyone was very professional. Very busy but still no one had attitude and took care of everyone in an timely manner.

GUADALUPE
They were nice and courteous and tried to get me my maximum refund I?ll be customer from now on

BRENDA
I've been with Jackson Hewitt for 11 years and I am treated great every time

KAYLA LYNN
Fast service,easy to understand what you're going to get back on your taxes.

DQUA
My mother worked for Jackson Hewitt so as a kid Jackson Hewitt has always been in my life ,i was filing paper work at the age of 10

LAWRENCE
Friendly and they know what they are doing

HARRY
Very friendly staff... gives you the most refund!!! Yolanda was great!!!

JULIE ANNA
Everyone is always so nice and ready to help even when it?s crazy busy. Natalie was amazing at her job hope I?ll get her next year!

RHEA
Great service and great people!

MARIO
Good people very nice

JESSICA
they are fast and know what they are doing

SHANNON
The preparers doed a great job.

RICHARD
Been doing my taxes for 7years now.wouldnt trust anyone else.fast and very professional about their services.

TERESA
Sylvia was so awesome and friendly and had good knowledge about the business and thank you so much

DAVID
Easy process, fair pricing, and instant access to funds. Those are my reasons for recommending Jackson Hewitt.

BRIANA
Because they have family tax people in that league give you help actually show you things that may help you and your future

MALERIE
Very informative and took the time to answer any and all questions.

ALEXIS
They get you on time and are very nice!

MELISSA
The service was fast and my tax consultant was very nice and professional.

SHEMIKA
Because Jackson Hewitt help make sure you get back what you deserve and are very friendly people.

PRISCILLA
They were fast and friendly

MELISSA
I have been going to Jackson Hewitt for years and they are always nice and they work fast. It does not take forever and they do the job right

RAMON
They are very friendly and quick on helping us, thank u forever think

ANGELA
Have filed with them for several years and have had no problem

NICHOLE
Haven't had a problem services is great and I always get my money on time happy to be a customer

JIMMY
Staff is great and had us feeling comfortable about anything and everything. Answered any questions we had

JOANN
Very nice

BREKESHIA
They will help them get their return faster

TESHIA
Very professional

VICTORIA
Great service every year!! Never had a problem with you guys since i switched

SHANTAVIA
Great customer service

EDWARD
The person who did my taxes was the greatest person ever and she was very caring and professional

MICHELLE
Good frendly service

MICHELLE
The people were very nice and courteous and the wait time was not so long and the lady who did my tax loan was fast but was careful of what she doing .

DRAKE
They were extremely friendly and answered all my questions that I had I highly recommend if it's your first time filling taxes

SHATEIA
I really like the atmosphere. The people are friendly and give prompt service.

LAYOTA DANIELL
Great customer service and very accurate

CASSANDRA
The welcome I get as soon as I walk in the door with a smile from all that work there. Natalie was incredible. Her customer service and the way she talked to me made me feel like I've known her. Not but least I do get more back filing with Jackson Hewitt. Thank you for your business.

VICTORIA
Very friendly environment

GUADALUPE
This is my 3rd year going there and I love the friend staff I even took my boyfriend away from H&R block to do his taxes here and hes been going for 2 years

AMANDA
My preparer Sylvia was great and the service was amazing

ROLANDO
Nice friendly worker's. A fast and efficient process. A smooth and comfortable environment .

BILLIE
They are very helpful nice and know what they are doing.

CYNTHIA
Fast and fri

RONDIA
Very good people know their stuff.

YVONNE
Friendly and helpful service

ERNESTINE
The service was fast andvery friendly

LAURA
Very fast easy and nice people

JIMMY
She was very nice worked hard & was fast

JOSE
Very helpful. Educated on their products.

ROSALINA
They were very helpful

JO ANN
Because coming from me I have trouble understanding any kind of paperwork..and this guy made it very simple for me to understand...

JOE
They are always good to me and they know how to treat their customers and they do everything to help you that's why I give them A10 that's why I recommend Jackson Hewitt number one

ROBERT
Great customer service

MARIQUITA
Good service

CHRISTY
Good service and fast

MARA
The young lady I had was extremely nice and knowso I would think all the staff is as well

ZANE
Good, quick service, and the advances they offer are great too

RAYMOND
They are so fast

TANYA
They nice, respectable, and fast.

AMY
Have done my taxes for years eith no problems,

DIANA
Great service

ERNESTINA
Awesome customer service there are nice when we walked in the spoke to us when we walked in

PERLA
Extremely helpful and fast pace. Very professional and knowledgeable about all my questions.

DANIEL
They are fast and get you the best and great customer service.I fought with them for the past six or seven years and I wouldn't go with anyone else!

ARNOLD
Friendly worker's

AMELIA
I never have any problems getting my advance. The staff is always friendly and they explain everything where you can understand. I used to use TurboTax for years but I feel better seeing an actual tax pro. Forever a customer with you guys. Thank you so much for the great service you do.

LESLI
Very friendly staff and very informed staff they answered all my question

ESTELLA
Very nice an know what they r doing

MISTY
It was fast ,easy to complete.

JUANITA
I never have a problem when doing my taxes there

SHANNON
Great service

VALERIE
Great people

JUBIN
Very professional and fast

MELISSA
Yes

DENA
The best

EBONIE NICOLE
They were very nice

AKACIA
I love the customer service.

AMY
Great service Elizabeth always answers all my questions and takes great care of me don?t loose her

JOSEPHINA MARIE
Friendly service. The agents are very professional. Offer the serve card it allows you to get your refund 2 days earlier.

WOODROW
Fast easy and friendly.

NUTUSHA
Because they get you a refund within hours

PATRICK
Because I love Jackson Hewitt me and my husband have been proud customers for 5years I wouldn't recommend anywhere else.

JUDY
I've been with Jackson Hewitt 15 years and always got me the most

DEDE
Because I help you with anything that you need in they were answer your questions clearly

RUBY
They always know how to make you feel comfortable and they already have my info quick and easy. Thanks to Natalie Garcia my tax preparer she was great

RUBY ANN
Every since I have started using I Jackson Hewitt I've have received everything I'm supposed to and more. That's why I would recommend y'all. Thank you

DONNA
Very nice and professional, and I've been filing with JH for over 20plus years

GRACE
I love the service everything was explained to us

RAYMOND
Yall are fast and yall help with what is better for the person filing

KASEY
Yolanda I'm the lubbocknoffocenis always amazing

DANIEL
Very friendly ataff

CHRISTOPHER
Every time I call or visit im always greated with a smile and always felt welcome

ALBERTO
Good service

KIMBERLY
I've used Jackson Hewitt for my taxes for 10 years and have had the best experience with them

MELISA
I will recommend a friend and a co-worker you're doing a good job

AMANDA
Excellent customer service

TINA MARIE
Friendly staff, very detailed explanation. And made sure I understood everything. And got me back in a timely manner

CHRISTY
Fast friendly efficient and i get my money sober not later

VANGIE
They are very friendly, they really work hard to get you the money u deserve and worked hard for!

IRENE
Service was really good there was no lines and the employee we're all nice especially Kattie Youngblood on 34th very well satisfied with taxes

JOSEPH
fast and friendly

DONNA
The service is good and fast

BOB
Very friendly

LORIANN
They are super quick and very nice

KRISTAL
They are fast

DOLLIE
Very helpful

VINCENT
Good service very nice employees.

TIFFANY
Was very cocern

KATY
Easy and convenient

DEREK
I go here every year and it's always fast friendly service. The staff knows what they r doing.

KIMBERLY
Very friendly service got everything done that i needed and very fast in and out

ERICA
I have used Jackson Hewitt for years and every time I have went it was very quick and easy.Professional and helpful also is some other reasons I use them as well.

FABIAN
I go to y'all every year ear and never have a problem always in and out.

RALPH
Very friendly and fast service

MITZI
The guy who helped me was friendly, did my taxes in a timely maner and explained everything to me.

CONCEPCION
Fast and easy service

DANIELLE
I trust them they are all very nice and helpful. I go there every year so far

SUSANNA
The lady that did the work Was so nice

ARMANDO DAVID
Staff is very nice and professional. I have been a repeating customer for 3 years now.

ALBERT
We have used Jackson Hewitt for over Seventeen years we loved their friendliness and their kindness

TOBIAS
Friendly staff. They have always done their absolute best to get me what I needed.

PRISCILLA
I've been going there for many years and it's fast and easy and I've had no problems

KATHERINE
This is my second year in a row but I remember using it when I got my first W2 and I have been satisfied with the service.

MICHAEL
Tammy was great and super friendly! I felt comfortable having her help me from the moment I walked in!

ROSEMARY
We have been loyal customers for 9 years in a row .. And have always had nothing but great customer service

MARIA
The expertise of the person who prepared my taxes was very friendly & quick

DAVID GLENN
Good and friendly service

TERESA
They have done a great job every year I've come here to do my taxes.. Awesome people.

ROXANNE
Fast and friendly. My tax preparer made sure I knew the whole process and educated me on the things I didn?t know.

JEREMIAH
Customers service was excellent

TONY
I have done my taxes with you guys for the past 10 years and every year I am a happy customer!

ANTHONY
Fast n friendly

RICKY
Great Customer Service, Walked in and walk out in a great time didn't take long at all. Very friendly and respectful.

CHRISTINA
Very friendly and fast...

NATALEY
the prepare was so nice and funny.

DINA
Jackson Hewitt has always done my taxes..they are excellent and professionals they are kind and fast every rep has always treated me well and I will keep going as long as I have to do my taxes.yall rock..

JOANNE
I've used JH for two years now and they are always prompt nice and intelligible they answer all questions and I leave feeling great.

DELIA
Good service,the agent

JERRY
Very nice and helpful and had me in and out and also explain everything to me

FELICIA
Awesome costumer service very friendly staff. And they were wonderful and not rude with my children.

ASHLEY
It was so fast and easy everyone there was so friendly and smiles everywhere they made sure I understood what was going on

NATHANIEL
They give advances and gave me great customer service

JOSE
The people there were very welcoming, made me feel at home and were very helpful. Looking forward to going back next year

LORRAINE
yall are fast and so easy to deal with

TINA
Representative was nice and informative about everything

DOMYNO
I had a very positive experience at Jackson Hewitt and I believe my friends and family may enjoy the experience as well.

OLIVIA
I have been doing my taxes 7years

TYEISHA
They were great fast as well as very efficient in making filing my taxes a breeze!

RICHARD
Friendy and quickly observed great good people and i will recommend a friend's and relatives

JIMMIE
They are friendly fast, and they get you the most for your money.

GLEN
Your guys know their stuff

ERIC
Fast, Professional Service, I was Treated Very Well.

GABRIEL
they work with you very well

CHRISTINA
When doing taxes it can be scary when going to a new place and kattie was Very patient and took a little more time to walk me through my income ! I will DEFINITELY be going back and will send or rather atleast suggest going to jackson hewitt patient and kindness goes a Long Way !! Thank You Again jackson Hewitt and Tax Preparer Miss Kattie Youngblood

CASSANDRA
Been with yal for years ??

CALVIN
It's fast, the employees are extremely nice. They also give a loan up to 7,000$ it really helps families in need. I would definitely recommend Jackson Hewitt.

STEVEN
Explained the details very well. Went over all the options I had on my refund.

ANGEL
Porque ellas hacen todo lo posible para que tengamos el mayor rembolso y son muy amables tengo 4 años haciendo las taxas con jackson hewitt

DEMARCUS
Speedy service and excellent customer service we use the same person every year

AMY
They are very helpful

SUSIE
My tax prep representative, Selena, was very thorough and explained every detail. She was nice and acknowledge me as a customer and not as a stranger. Thank you so much for all you do Jackson Hewitt and crew!

BRANDON
Fast easy and friendly people. Also nice as well did a good job on our taxes this year.

SABRINA
Like the person doing my taxes. She was very friendly!

LAURIE
Very friendly place

STEVEN
Services were ??

FERREY
Son muy profesionales y dan muy buena atención al cliente, además de que tengo la confianza de preguntar mis dudas y ellos me las responden de la mejor manera posible y con la mejor disposición.

RUBEN
Fast and ez

BENJAMIN
They allways took good care of me dealing with my taxes and were alot cheaper to file with

PAMELA
The employee who did my taxes was awesome and very professional. Well informed about her job as well

MARIAH
I've been filling with Jackson Hewitt 2 years already the representatives are kind and helpful and explain everything to you

ANDREA
Because they are fast. Its a friendly welcoming environment and they know what they're doing. I went in with worries and questions, and they were able to answer with ease.

RAFAEL
Excellent service

JOHN HENRY
Everything was ni

FERNANDO
I have gone there every year and its the best place to go to.And everybody so kind

SAM
Very helpful and tried to get me the most on my return

SHERRY
The office I went to was efficient and friendly, my assessor was professional and friendly.

ANDRIA JOY
Katie Youngblood was fast and friendly

YVONNE
Excellent service...explaining why refunds are the amount. Answered any questions...just excellent.

NICHOL
Fast and friend

MELINDA
I just walked in absolutely awesome service Natalie from Lubbock Texas who works at 34th and T was very nice to meet

MELISSA
Very professional and polite I had great service last years and this year as well awesome people and place

JOSHUA
The staff are very friendly. Service we a quick and easy, in and out.!! Highly recommend to all my friends and family.

SHATIEVIA
10

MARTISHA
Good service

MIGUEL
Porque te brinda un buen servicio y te ayudan con todo sin dificultades teniendo un buen equipo de trabajo me gusta sus servicios

PATRICIA
Petra, jh representative, was friendly helpful and had a pleasant personality.

LISA
They were very nice

CYRUS
Jackson Hewitt was fast in the Tax preparations and no big refund fees.

SHEREE
Staff was very helpful and extremely friendly!

MARY
Fast & friendly

PAUL
Because it is a good tax service place.

JESSICA
It was fast and easy for my first time I do recommend to another person

OLGA
Always good to explain everything

JANIE
Fast and friendly service the employees working there they respectfully talk and make you feel welcome

HILARIO
The agent I had was very efficient and attentive

CHRISTINE
Very helpful,all my questions were answered in a very timely manner customer service is very adequate I was extremely impressed!! Thank you

TANJI
Their friendly service

ZERDELL
Because They Work Hard for Their Customers and, The Staff, It's Self is Very Organized, Always Making Sure to Satisfy The Customers, An Always take a Second look at Their Work

RUBEN
We have been with JH for a couple of years and never have we had a problem with any of the preparers we are always satisfied with your services !!!

ALFREDO
They take card of u like if ur they own family and if u dont understand they will make everything possible for us to understand.

MISHELLE
Very helpful and thorough. The lady was very polite and professional. She was very knowledgeable and understanding of me not knowing much about filling my taxes

BRANDON
So easy and fast i got the best refund this year so far i highly recommend it

NATASHA
They're always so helpful and willing to answer your questions and explain anything you don't understand.

ROSALINDA
The staff at Jackson Hewitt were very friendly and quick.

JAMIE
Fast, friendly, and helpful.

IRMA
I have been with Jackson Hewitt for sixteen years and I have my trust and confidence in doing business with them

JOSHUA
Jackson Hewitt tax preparers are friendly, professional, and fast. I was in and out in 30 minutes!

ERICA
The service was very fast and friendly. Every question was answered and I'm happy.

GRISELDA
I get my money right away.

TIARA
Because it's quick and easy, they also help you out with a little money the same day you file with them.

VALENTIN
They are friendly and welcoming. Greet you with smiling faces as soon as you walk in and ask if it's your first time which it was for us and explain what we had to do.

LASHA
Natalie on 34street in lubbock was a amazing she was nice and answering all my questions..

ALEXANDRA
It is very fast and everyone is very nice! I felt welcomed as soon as I walked inside. I was also told what they had to offer.

LEONORA
Very friendly and fast helps and makes everything understandable even gives us a card to receive money the same day .

ZAKAJA
I like how they inform me on everything

MELISSA
Fast and reliable great team they have.

CURTIS
Friendly, Fast and Good at what they do.

JUAN
Great and knowledgeable service , friendly atmosphere and it was pretty fast, I was able to get the maximum refund, thanks y'all

GINA
Because I'm a 9 year customer and has been great service

SHELBY ANN
They are very fast . can answer all the question that I had. It was ver quick to be approved for the advancement. Very clean place. The person I work with was very kind . just had an overall all wounderfull experience at the one in Lubbock tx

VANESSA
Great customer service always willing to help

ADAM
Friendly customer service

SAMANTHA
They are very knowledgeable when it comes to doing your taxes right the first time. No hassle or issues at all with Jackson Hewitt

MANUEL
Friendly and out fast

MONIQUE
They were breath taking from the time i walked in the door very nice people b.c wey open people answered all my question Selena was great Tammy was the one who welcomed me in

RAYMOND
Great customer service and reliability on tax preparations being done right and getting the most money back

MELISSA
employers are nice and friendly. They get in and out, don't have to wait a long time to get seen or it don't take long to do your tax return.

MARSHELL
They are amazing and fast!!

DENA
Cuz ive been filing here for so many years and i love ur employees der nice and friendly

ANTOINE
Good customer service

EDMOND
I was happy about the way you did my taxes

ASHLEY
Very fast& friendly and never left waiting for to long and they new me by my name , my tax rep was verry well spoken and verry understanding

SERGIO
Por el servicio rapido y seguro que te dan alli efectivo

KIMBERLY
Well I want in to one the Jackson Hewitt offices and they called me right back and explained everything the lady that did my was very kind and I was in and out in know time.

RAMON JR
Ive been with Jackson Hewitt for the past 7 years and i love them

JOSHUA
Always give good feedback on my taxes and never rude at all. Make me feel comfortable and not a stranger..

JESUS
Great service and quick

KATHERIN
I have been a client for 10 years and the customer service is always exceptional!

MARIANNA
The service was fast, the people know what they are doing. No delays on there part. So yeah I do tell people bout Jackson Hewitt.

SHAMIQUA
Everytime i go to a jackson hewitt buisness they always make me feel welcomed and at home plus ive been goin there the last two years there will be a third etc. I love jackson hewitt they actually dont charge that much rather then the other tax companies. Jackson Hewitt is actually legit and i recommend them to the fullest?

KEVONDRICK
Because customer service, which means a lot to people.

ARNULFO JR
Great service was not very busy so we didn't have to wait long, the lady that helped us answered all of our question.

GARY
Good customer service

FREDDY
Easy

ANGEL
Always kind and friendly. Fast am quick no problems at all and any questions I had they always have me a clear answer.

RACHEL LEE
Very friendly and they were quick on doing my taxes and very thorough with explanation

ADRIAN
Very good customer service And friendly

DANIELLE
I will recommend to my family and friends i been with yall 2 years and never had a bad experience

CARMEN
Good customer service and very fast service I luv it

ANTHONY
Because they are fast and respectful

CARLOS
Great costumer service

JOSHUA
She was fast

LISA
They were very welcoming and efficient. I was totally nervous considering I had to switch but they made me feel welcome upon arrival

KARLA
The tax lady Katie that helped me prepare my taxes did and amazing job . Conversation was great and professionally above the best experience yet .

FABIAN
It was quick, I was in and out within an hour, and I got majority of my taxes back even what I didn't find myself doing them alone

PAUL
Vary Proffesional, Vary Personable and Quite accurate

SACHITH
There is a friendly staff. They helped us a lot and explained the process as well.

JAIME
Very professional

ISRAEL
Good service and friendly people that helped me out greeted me as i walked in the building give them good customer services.

ANTHONY
Great service

JIMMY
Great customer service.

ABRAHAM
Great and positive attitude the persom also made sure I understood what was going on to as well

FRANCISCO
Fast service and great ser

TYLOR
They have always been really good to me and helping me get my money as fast as possible

ROSA
They nice give me trouble on my taxed

TOMMIE
Great service any time you need help they are always a phone call away they go above and beyond to serve their customers. All the staff arr very professional and very courteous. Couldnt ask for better service

LANDON
They are very friendly and fast

ELSA
Friendly environment with friendly helpful workers

SHANELE
Because they are good an take there time to make shared day doing their job right and they have good communication with the customers

KIMBERLY
Fast and easy

JESSICA
Very informative and nice

OSIGBEMEH
The assistance and expertise was great. The staff's were very friendly and willing to help one another. There was a great demonstration of togetherness amongs them

EDDIE LEE
Explain taxes how it works. Friendly people

SAMANTHA
Very helpful. I was only going to get a small amount of money back. They help me gather all my information and i got way more than expected!

ELIZABETH ANN
I have always use turbo tax when filing with my mothers help. My mother wasn't able to help me this year so I had no idea what I was doing. And she walked me through every step and gave me my best options

HEATHER
Good friendly people

TESSA
I've always had a great experience with Jackson Hewitt. Everyone is always so friendly.

DONOVAN
There patient and respectful they care and they are very responsible great staff at Jackson Hewitt

RANDY
Low price, competent, in and out fast. No feelings of embarrassment. Good service.

CONNIE
Very details

NANCY
Everything was done in a very helpful way. The time was very convenient,didnÕt have to wait . I was in and out.Patrisha took her time in explaining clearly.

CLEMENTE
They were fast and accurate

STEVEN
Cause the freindly and helpfulness from tax preparation personally and professional atmospher

LAURA
Always fast, friendly and knowledgeable. I have been going to JH for years. I appreciate you!

LUSIO
They know how to make sure you get ur money back and good customer service friendly
PLEASE CALL OR COME IN FOR AVAILABILITY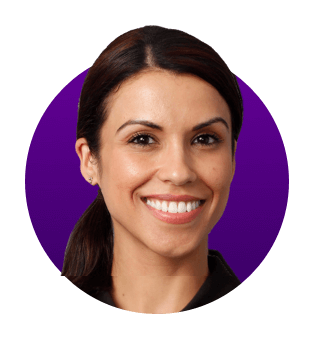 Why Jackson Hewitt®?
WE'LL MAKE IT EASY
We do the work so you don't have to worry. Open late and weekends, no appointment necessary.
WE'LL FIGHT FOR YOU
We're not tax machines. We're Tax Pros who are happy to answer all of your questions.
WE KNOW OUR STUFF
We'll dig deep to get you 100% Accuracy. Maximum Refund Guaranteed.