Killeen, TX Tax Preparation Offices
1400 Lowes Blvd
Call us on (254)526-8995
SERVICES AVAILABLE
Walmart location
Refund Advance
Drop off available
Find an office with a particular service
HOURS THIS WEEK
| | |
| --- | --- |
| Monday | CLOSED |
| Tuesday | CLOSED |
| Wednesday | CLOSED |
| Thursday | CLOSED |
| Friday | CLOSED |
| Saturday | CLOSED |
| Sunday | CLOSED |
Reviews at this office
What others are saying..

DONNIE
Kim Rodgers, our tax preparer, was excellent! She was very knowledgable, organized, and very pleasant to work with. Plus, she was expedient and very thorough! We had the best tax experience!

NICHOLAS
Good customer service

DUANE M
Have always been treated with respect and your people are super friendly.

AUNDREA JAZMINE
Because it was a very easy process and lady there made it even better she was very nice and helpful!

KADEEN A
The tax rep pays a lot of attention to the steps and she was very informative and I enjoy the experience. And I will recommend this service to coworkers and family members

ETHEL R
Well overall I was pleased with the service how fast I got in and how simple everything was and how knowledgeable The Tax prepare was. I chose 9 only because if something was to go wrong with that friend services I would feel bad because I

ARANTZA
Gin?sha was so professional she know what she is taking about and she give a lot of tips for filing next year. I was very satisfied with the information and service that she provided to me

SANDRA
Due to the professionalism of Kim. She has done my taxes for several years....Extremely effiecient .

CASSANDRA B
Overall great experience, the only downside was the price that I had to pay to actually file with you all.

VERA
I have very good results and the staff are friendly and knowledge of all the tax rules.

JOSE
She was friendly and vey helpful in explaining why I got that amount as return.

FELIX R
The customer service I received was amazing. Ginesha was outstanding. I had all of my paperwork which helped speed up her part. She was very personable, and we were able to have a great conversation while she worked. I was extremely pleased with the work and speed at which she was able to finish my taxes. I will definitely be back next year.

ADENIRA S
The people were very helpful! I have never done taxes on my own but Jackson Hewitt made it quick, easy, and simple!

LOUIS H
My service provider presented herself and as experienced and highly knowledgable and proved to be very so.

SYLVIA N
Good customer service. Have been doing my taxes for years with you even at multiple locations since I'm a Soldier

GLENDA KAY
The staff is very friendly and professional. They give each customer the time and attention it takes to accurately complete their returns! Thanks JH! Even though I waited for 3 hours, while the server was down. It was worth the wait.

LAQUINTA
They were very friendly and professional.

STEPHANIE
Their very friendly and fast past and get your taxes done correctly

JENNIFER
Very friendly services

KAYLA
Your tax experts are always very helpful and full of imformation

ANGELA
They look over every detail.

SIERRA
They provide good service

ROSHINA MARIE
Very good people who work for your company and they have great customer service skills

VERONICA
I have been doing my taxes for 5 years now and I can always count on the rep to knowledgeable and superb customer service.

CHRISTINA
I been filling with y'all for the last 10 years.Always on time and correct.Excellant customer service

MELISSA
Very fast

ERIK
Been with Jackson Hewitt for 10 yrs and they have good service and will help you get your refund back quickly.

JOLEIGH
They are easy to understand when they explain your case. Very fast and efficient. Respectful too. Love jackson hewitt

BRAIN
They're very great they help me and my wife on preparing our taxes. They broke everything down to us and took their time to make sure we completely understood the process of how they prepare everything.

STACY
She was very helpful

BRENDA
They make everything really easy and simple. The explanation through the whole process with the tax provider is seriously comfortable. I have had no complications the past three years!

WALTER
The high level of the quality of services provided is amazing!!! The representatives are well informed and provide great customer service.

BRANDIE
The lady Clara was super friendly, very knowledgeable and had it done in a timely manner.

DIANA
My tax rep helped me by explaining how it all works and braking it all down for me

EVA
Great customer service

TROY
So helpful!

LIONEL
I Like The Way They Handle My Taxes An The Guy That Did It Gave Me Well Understanding On What Was Going On An Not Try To Fast Talk Me Im Sending All My Friends To Jackson Hewitt

EBONY DENISE
The service was fast and awesome. They explained things very clearly in a way that i would easily understand

QUNIKA
Because I've been with Jackson Hewitt for years. I love their service, and how they makes sure your understanding what your paperwork is saying . They service is awesome ??

MECHELLE
I did not have to wait, someone kindly greeted me, I was seated and was satisfied with the knowledge and service from tax preparation preparer

STANLEY BRADEN
They were really nice. Great Customer Service. Fast and Friendly. Overall Great Experience!

LEAUMATUIVAA
Maristrella did an awesome job! She has great customer service and was very friendly.

DAYTONA
Very friendly and didn't take all day and they explained everything so I could understand

RENE R
Very friendly customer service

TAMIKA LASHAUNN
fast service

XAVIER
Good service

JOSE
The lady spoke clearly and was very informative on why I got as much as I did.

ANTHONY
Gave me good info when I didnt quiet know what to do. She was patient.

NIKIA
She was friendly and fast.

JAQUASHIEA
I wasn't able to access my w2s through the website my job provided, & Josie did everything to help me access it so I could file my taxes after it took two days even though I was frustrated with my job & not be able to get it done she reassured me she would do everything she could to help & she did

DARREN
great service and the tax return adavancement comes in very handy

MARKITA
Good customer Service and they don't rush takes their & make sure everything done right

CHRISTOPHER
Being in the military has some unique time frames where you don't always have the time to get things done during normal business hours but thanks to Jackson Hewitt being open till 2100 or 9pm helped a great deal.

MARIANN ALANA
It is fast and easy and all the employees are so helpful. They answer all your tax questions and always give insightful explanations. They always make you feel like a priority.

CHARLES
I received help that no one else was willing to offer, suggestions on how to utilize being a home owner to achieve the greatest return.

ANGELA MARIE
I have been coming to Jackson Hewitt for 12 years or longer. Always have a good experience. Thank you for the great experience.

BENJAMIN
It's very simple

DEREK
Because they are very professional,they are very helpful. They explained everything so that I can understand and and the process was very quick and easy.

PAMELA
Great service

ERIC
I like the good customer service in a quality that I get from the employees I like the way my texts was handled in the proper business form

JANVIER
Because f the ral and accuracy

CHRISTOPHER
I would highly recommend Ms. Pickersgill to any customer. Ms. Pickersgill provided me with a world class service.

DESTINEE
He was extremely friendly

DEZAH
The guy was very friendly

DESSA
The customer service is awesome, very fast and right to the point. Very helpful make sure to answer any questions you may have.

ADELI
Easy, affordable. Jackson Hewitt employees work with you. Overall they make it easy for us.

JAMES
Jackson Hewitt was very helpful with the completion of all our forms. Josse helped us with everything.

MARTIN
They were very helpful with getting my taxes filed and they were very friendly

CHRISTOPHER
our tax preparer was extremely more than helpful. she was very thorough and explain everything we needed to know. im sure she got us a great amount.

JESSICA
good customer service ! helpful and friendly

FRANCIS
Because the worker are awesome made me feel comfortable to ask anything I didn't understand.

JERVON
Fast service everything worked out perfect liked how I seen the process it took to prep

IYESHIA
They get you back as much as possible and they are very friendly.

SHANELL
Because Jackson Hewitt tax employee's were very polite. They did my taxes in a fast but timely manner, and they were very honest. They also made sure to answer any comments, questions, or concerns I had to help me better understand my taxes.

TRANIKKA
They were fast and easy. They actually cared about me getting my refund.

CARLA PAOLA
La persona que me atendio fue bien amable y me contestaba mis preguntas y siempre me decisia que si tenia una duda qur le prrguntara

JONATHAN JEROME
The people at Jackson Hewitt are friendly they are professionals at what they do, every question i asked they had the answer to it. They gave every information that we needed to know about when filing our tax for next year, how we can make a better return and yes the offers that Jackson Hewitt has to offer like try to win $500 just by taking a survey so i hope i win because it'll be a blessing for me and my family. Thank you.

CHRISTIAN
Por clara la persona que me lo llevo habla español e ingled y nos trato muy amable

SHAMEKA
Great customer service!! Very helpful.

OCTAVIA
Quick and very knowledgeable

CORY
Always very fast and helpful.

RYAN
She was amazing

LAURA
Great service

DEANNA
I have never felt so at ease while doing my taxes not from any tax place or even turbo tax i have always had a good customer service experience i would never try anyone else. They offer me $200.00 to switch I?m not will to take that chance

ARANTZA
It was fast n easy. I think I got the most of my refund with Them

JEROME
Great service

ROSELYN
The person that help us was professional and very respectable to me and my husband.

TROY EUGENE
Great service answers questions

MICHAEL LEE
Easy and pain free awesome people

RANDY
Great service and great worker very kind nd very helpful

CLAYTON MAX
Very friendly people asked me how my day was and didn't get frustrated when I didn't know anything about taxes!

THOMAS
Clara was amazing and her best to make sure i got back everything i deserved!

MALIK EDWARD
Great customer service and are quick with getting the taxes done

FULGENCIO
Clara, was very professional, very polite and scrutinized all my info for the best outcome!

GINA MARIA
They are good I go to them all the time when it's time for tax time love them

PAULA
My tax preparer was very knowledgeable and pleasant.

ANDREW
esta umbe

JOSEPH
My tax professional was friendly and helped me get more than what I would have gotten elsewhere, but I was not expecting the price to get my taxes done professionally here.

ROBYN
They were fast professional helpful n a pleasure to do business with

BYRON
The tax service was fast and the tax preps was extremely friendly. They helped me with all my tax needs and I greatly appreciated it.

DAVID
The reasons I will recommend Jackson Hewitt Tax Service to individuals and families that trust me is because of their friendliness, professionalism and attention to details on particulars that pertain to taxes in short.

JONATHAN
Professional service and great attitude. The clerk was very polite and answered all my questions in a professional manner. She did make me feel comfortable and at ease.

TRISTA
The lady who helped prepare my taxes answered all of my questions and made my filing experience wonderful.

CORTLIN
They do not charge a whole lot to do your taxes at all. They were very kind.

AARON
Because I felt safe and important plus it made me feel special while the employee kept full contact on my info and was very informative on all areas

BETTY JANE
Manager Josse was Amazing! I have someone Already scheduled with her This Friday I sent to her.

KASHETTA
It was a wonderful experience for the my first time all my expectations were met in the customer service was beyond perfect it was full of joy it truly was a pleasure doing business with this company I will see the next go round!!!!!!

DARIEN
Nice

AARON
shes great

ARNETTA L
NICE PROMOTION OFFERED

ROBIN MARIE
The tax rep was super helpful, very nice, and made me understand on what I need to do to file correctly.

ALLAN
I had never done my taxes with a company before. But GIGI from the Walmart location off of Lowes Boulevard was fantastic. She was so professional and helpful. Answered every question I had and was very informative. I just want to say thank you for hiring someone so fantastic. Definitely made my experience memorable!

SHAWN
Friendly fast and accurate service the lady was wonderful and helped make sure I understood what was going on will be sending all my friends to her

JARRELL
Excellent customer service. She took her time and made sure I understood everything. Not to mention, she made sure that I received the appropriate tax exempts.

JULIO
Did everything that needed to be done and got me a advance early

JOHNNY
Because everything i go in fir my taxes they know how to make u feel lile family. Help u in every way make should u get every penny that come to u

EBONY DENISE
I have been with them for the past 3 or 4 years, and I haven't had a problem not even once

ASHLEY
I file with Jackson Hewitt every year they have awesome staff. They are friendly fast and good at what they do. Always and great experience.

CARLA
Good service

MARGARITA MIRANDA
Because they are quick in finding all deductable they recheck your paper work so friendly & kind

DAMARIS
Great customer service

MELISSA
Jackson Hewitt always has friendly and professional associates willing to help with a smile ??

JAY
Nice and friendly people, they explain everything in detail.

BRIAN
They are friendly fast and very professional. They also are very knowledgeable on how the tax return process works

KELLIE
Great Customer service.

THOMAS
Great customer service and the rep did everything to help me the money i was owed

CHARLETTE
Quick Friendly

LOUIS
L

GARY
Totally awesome

GILBERTO
Been with Jackson Hewitt for over 14 years now, and have been satisfied every single time I've done my return with them.

MARTHA
Rapids y efectivo

JAILENE
Great customer service

SUZETTE NICOLE
The location on Lowes Blvd always take great care of me!

MARQUIS
Great service got done fast they where always nice and respectful. Very friendly great all together

JOSHUA
Provided a lot of useful information, it was my first time so by me being a first time guest I would highly recommend people to attend here! Quick & Easy

CHRISTOPHER
Because the staff is so friendly and knowledgeable!!! Our rep was Jennifer Ranger and she was absolutely the best!!!

CHRISTIAN
They are very professional and are excellent in customer service. They are straight to the point and answer all your questions that you may have. It's a quick and easy process.

VICKY
Friendly and very helpful

ANA
I have been to two locations and both times the entire staff is very knowledgeable and polite. They made you feel comfortable.

ALEXANDER DASAN
They do the best job

VERNON
Great service

JOSE
They know what they are doing , they explain everything they are doing not like H and R block

AMANDA
For the quick prep process.

TENEAK
Good workers

SHAREBIA
They were fast and very kind

TIPHANIE
They were very helpful and patient,she answered every question i had even if i asked the same question more than once.

TRIANA
Por la razon de haberme contestado las preguntas al respecto ...

JUANITA
Because they did not tell me how much they charge to file my taxes once she was finish I asked her and she said it was $600 and something that's not right some stuff I did not want

JARREN
It's fast, easy, and reliable. I've heard many good things about them from many people.

ADA OWAI
professional service coupled with thourough refund explaination for those of us with limited accounting knowledge.

CHRISTINA
I love how fast and easy it is to file with Jacskon Hewitt and all the tax preparers I have filed with over the years have always been nice and take the time to explain things to me. Aretha, she works in the Killeen Texas office, she is who I got this year and she was GREAT! She was very nice, explained things to me, was fast but did things right. Shes wonderful and im thankful I got her!

ANDREW
I really like the service I received. I was sort of apprehensive at first because of the open booths, anyone passing by could see the computer screen. I asked the person helping me with my taxes about other people being able to see the screen, and he assured me that there was a privacy screen on the computer and that people could not see anything just passing by. I felt very comfortable after the Tax Rep made that clear. I had a very pleasant experience with Jackson Hewitt. I was kind of taken back by the amount of the fee to get my taxes done, but I guess sometimes you have to pay more to get piece of mind that your Taxes will be done right. I would use Jackson Hewitt again for my Tax needs and let my family and friends know about the Excellent Customer Service I received.

ANDRE
Great job , it was fast and friendly

ANTHONY
Fast and professional

IAN
Timmy, helped me out at the Walmart location in Killeen tx on LoweÕs blvd. he helped me understand how taxes work exactly and he was very professional. I highly recommend him as your guy! Been coming here for 3 years now and I wouldnÕt change it. He also was able to give me a great deal. Because of Timmy I was able to know exactly what my taxes are for and how it works. Thanks guys!

ALBERT
They are very nice and friendly and they don't take long and they look into all the refund you can get

DIANE MAE
They got the most back for me, very good customer service

CASEY
The service is fast. They make sure to make everything understanding without making people feel stupid. They answer Abby questions. I have filed with other tax services, but Jackson Hewitt is definitely my favorite.

GLEN
knowledgable, friendly

ASHLEY YVETTE
Tax preparer Josse was very friendly and answered all my questions. She made me comfortable in filing my taxes with JH

CHARLOTTE
They were fast and nice and worked with me on my payment amount

PERCY
Because they have been doing my taxes for years an never had any problems

JAMES
Cx service at location.

CARMEN DELIA
Good service

KEAIRRA
Because they are friendly and helpful.

EDDIE
Fueron muy buenos y espec'ficos con toda la informaci—n q los dieron muy buenos

DEXTER
Great service and great customer care always working on was to improve the customer is getting great service

LEANNE
My tax lady is very knowledgeable, friendly and explains things with ease.

RODNEY
I've been filing with them for years and I feel as though the know me and actually care.

CHELSEY
The person that help me with my tax was very friendly and help me with any questions I had.

VICTORIA A
The person that helped me was very friendly and it was alot shorter wait then last year when I went to H&R block.

SHAKEYLA
I had a great experience with my customer service representative.he was very knowledgeable as far as my tax return and what all I need to do for next year

MIRACLE M
Because they took the time to explain everything. And even when i didnt understand he didnt get fustrated. Great customer service. It was my first time but wont be the last

NANCY
Fast and easy service , employees are friendly and want to help you receive the most out of your return

JUAN
Fam freinds

JAL
They had great service! Mrs. Aretha was very sweet and kind and told me step by step of what she was doing! I couldn't be more happy!

LATWILA
You all provide excellent service, you?re very helpful, and professional

BRENDA
Courtesy,very helpful,friendly,professional

TAMEKA
They are great workers, and is willing to help you to get through with your taxes from the very best of their knowledge.

JOYCE
Great service

KIZZY
Service was fast, people are friendly and helpful...offer great advice for upcoming year to maximize your deductions

BRET
The agent there, 'Maristrella' proved proficient, friendly and extremely resourceful. In just a short while, I have observed in her skills that would merit many awards and in some cases caliber matching my own. I would strongly recommend she be considered for higher accommodation.

STEPHENIE
Fast and friendly service

JOSE ANGEL
Very knowledgeable, corteous.

JOSEPH
helpful staff. they explained things about my return i never knew about. it changed the way i do them now.

KALIYAH
Great representatives who actually explain what they are doing as the file your taxes and also very sweet and kind. It has a level of personalness instead of going through computer.

SHAMIKA
Service

CONLELA
Josse was very knowledgeable!!

ANGELA
Great customer service. The tax preparer was nice knowledgeable and answer all my questions

SHANNON SALON
The service was absolutely amazing. I truly enjoyed it. The environment was clean, and the customer service was everything. Ms. Josse was very kind and knowledgeable about everything I needed and had questions about. She made me feel welcome. The process was amazingly quick and I just truly enjoyed myself.

EMILIA
The person in charge was straight and to the point, asked her questions, wrote the answer and was done.

MARK
Jackson and Hewitt is where when been going for years and they never let us down. So we will continue to be a client of theirs for a very long time.

JOHN
Verry good service

SHAWN MICHAEL
Very friendly service, and explain the difference between last year and this year. Tommy was very helpful with working with me with the time I had.

TIFFANY
Very professional and no wait on appointment

WENDELL
Great customer service

JAMES
They are professionals, Sharon was the agent that helped me with my taxes.

ARCHIE
I walked in on a limb one day and met Queenie about three years ago. She has been filing my taxes every since. Last year I met Josse when Queenie needed a little help with my return and she was able to make me happy. Queenie prepared my taxes for me this year with no help and Josse was there also, so it was a plus! Keep up the great work ladies. You're much appreciated.
EARLY REFUND ADVANCE LOANS AVAILABLE DECEMBER 17 AT PARTICIPATING LOCATIONS
Save your spot by booking today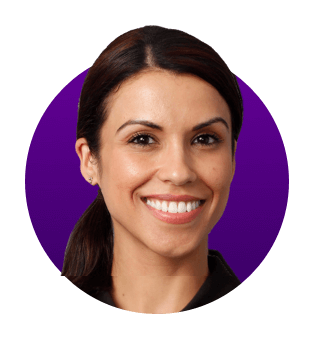 Why Jackson Hewitt®?
WE'LL MAKE IT EASY
We do the work so you don't have to worry. Open late and weekends, no appointment necessary.
WE'LL FIGHT FOR YOU
We're not tax machines. We're Tax Pros who are happy to answer all of your questions.
WE KNOW OUR STUFF
We'll dig deep to get you 100% Accuracy. Maximum Refund Guaranteed.