Killeen, TX Tax Preparation Offices
1512 Lowes Blvd Suite 105
Call us on (254)526-8995
SERVICES AVAILABLE
Refund Advance
Drop off available
Find an office with a particular service
HOURS THIS WEEK
| | |
| --- | --- |
| Monday | 10:00AM - 5:00PM |
| Tuesday | 10:00AM - 5:00PM |
| Wednesday | 10:00AM - 5:00PM |
| Thursday | 10:00AM - 5:00PM |
| Friday | 10:00AM - 5:00PM |
| Saturday | CLOSED |
| Sunday | CLOSED |
Reviews at this office
What others are saying..

CHARLES W
does a good job. been doing my taxes for6 years

GERARDO G
Accuracy.

GAMAL
The best

STEVEN A
Nathan did an awesome job. Courteous and professional. Even worked to lower my fee, great guy. Refund was what i expected. good experience all around. Nathan should get a promotion. He totally won me over. A likable and very knowledgeable guy, and he makes it easy to trust him. Nathan was great. I'd totally come back to this location just to work with him.

FRANCES
Customer service was excellent

STACY C
Great service

MICHAEL J
Nathan was very informative and explained things clear.

TAVIA T
The service was attentive to my needs and the person helping me was able to answer all the questions I had asked and was very detail oriented the whole time.

ROBERT
I would recommend y'all to all my friends and family

TAMMY L
Because my agent was very helpful and even after my audit

GENE EDWARD
Fast friendly service. Reasonable prices

KERRY L
It was fast and efficient

MARIA L
The establishment I visited yesterday was busy but the workers there were extremely kind and professional. All my questions and concerns were answered.

SHACIRA
I gave a rating of 10 because the service provided was fast and my representative was able to answer any questions I had.

ANDERSON R
Good service

DANNY L
The customer service is excellent and the process is fast.

LA KESHA RAYSHELL D
It was a quick experience. The employees are very nice and they will greet you at the door. Very nice people and very nice environment.

ASHLEIGH
Very helpful they answered all of my questions thouroghly and explained the process well !

NICOLE
I been with Jackson Hewett for many years and have no issue

NICHELLE
Ive used them for 17 years and my refund has always been accurate

JENNIFER
Great service and everything done correctly and in a timely manner. Didn't rush and was very courteous.

DESMOND
Great job and friendly staff Straight perfection

TAKIA
Very good with explaining everything

STACY
very professional and listened to me and made me feel comfortable

MARISSA
Very friendly & have amazing promotions going on to help the taxpayer out .

JESSICA
They are friendly and extremely helpful

AMANDA
Just because

SUNDREE
Very polite customer service. I have been coming there for years a day everytime I am very pleased. Thank you Jackson hewitt!

LATONYA
Great customer service very friendly

STEFANIE
So friendly and get the work done

ZORRIE
The customer service is always great. I can rely on JH to get my taxes done right!

ZENOBIA
I love their professionalism and they are always so friendly and quick at getting you in and out

DEASHANTE
Quick and efficient been filling with them for years so they treat me as a repeat customer

DAVID
Always helped me when I need it

MAIMIE ANTOINETTE
Because they have great quality in I think that they are a good company they have great hospitality

ANGELA
Very freindly

NIKKIYA
Great service

KIMBERLY
The service was quick and thorough. The representative treated my tax return as if it were her own.

BRANDON LEE
Friendly, reliable service that was done in a timely manner which also fit into our busy schedule, thus making it a great experience for us.

DVONTE
They were really helpful

SENIA
I've had good service and my taxes are always done right even though I have a different person every year

NYDIA CARMEN
Great service

KIMBERLY
Excellent service

SHIKEAU
Excellent services

MARIA
My tax payer was very helpful and she explained every line that we had to enter a number.

BRIDGETTE
Fast and friendly

LATONYA
Tax payer was very nice an knowledgeable about her job

YASMIN
I had great customer service.

MARISELA
Polite and thorough

DAVID
We've been using Jackson Hewitt for years.

COLIN
The employees are professional and prompt, They make sure you are well taken care of.

LATONYA
Very professional and patient. They take the time to explain the process and go through the forms if there are any questions needed to be asked.

MICHAEL
Always been fast

ALEXANDRA
I have bee using Jackson Hewitt 24 years love them

APRIL
They went step by step with everything and we're very respectfully and nice would recommend my family members and friends to go there for the taxes.

NATASHA
They were knowledgeable.

TERRY
Quick and easy

KHADIJA
Good service

LASHANDRA
Accurate friendly knowledgeable fast explained everything step by step

ADRIAN
Because everyone is so nice patient and attentive and even when they are running behind they keeping you posted and are very apologetic for the wait

MICHELLE
The employees are always polite, professional, and thorough with each part of the tax process. I have never had a bad experience!

ANDREA
Fast and friendly

ELMER
Great customer service Very friendly staff Answer question what u need to know Fast to get an advance loan

DANAIL CHANTANE
They were great everything was answered for me and nothing was left out

KIMIKO
Because this is the first company that I have never had a problem with. Your ?? percent accurate.

DANYELLE
Awsome

GEORGINA
THEY HANDLE EVERYTHING STRESSFULL ABOUT TAXES SO I DONT HAVE TO WORRY

MARQUITA
Very professional

TYLIA
Receiving more than expected. Great customer service

ROBIN
The reason for the ten is because the res there are friendly and always smiling and they advise you of each process and point on your return.

APRIL
Have been great customer service every time I have gone to them. Always polite and answer questions.

MISTY
Always friendly and thorough

SCOTT
I've been with Jackson Hewitt for over 10 years now. Being a veteran customer I've had no issues with our tax preparation. Great folks at our location that get you the maximum tax credits when you don't know too much about 1099 credits you can file. Great job guys!

MONICA
Good customer service, friendly

SHANE EDWARD
Because I have been with Jackson Hewitt for over 7 years and have had nothing but great service.

JORDAN MICHAEL
It was done fast and we had a great experience

TAHIRI MARIA
They are extremely professional and well knowledgeable over what's going on with the new laws .

RODERICK
Great customer service fast and easy process 3 year customer and still satisfied

JASON
The way they handled my returns was like they was doing it for family, whether one on one or couple situation.

JESSICA
They offer early tax filing and loans.

STEPHANIE
Fast, reliable service. Friendly reps. Extremely accurate

TISSA NICOLE
Friendly people very helpful answered all my questions and it was very simple

DELIA TABETHIA
The tax preparer was excellent! She was professional and courteous. Every question that was asked was answered in great detail.

LATOYA
Because they are nice and they do their job.

DAVID
Great srevice and very frendly was pacient explaning all of the process about my return i go every year to jackson and hewitt

RIGOVERTO
Always a great experience.

CHARITY
Por que llevo años haciendo mis taxes con ustedes y nunca me an fallado y recomiendo a amigos y familiares es más mis hijos los lleve yo a llenar sus taxes con ustedes

DEMETERIOUS
I have been going to jackson hewitt for the last 7-8 years. Kristina from the killeen office has not only did my taxes but made sure i understand step by step. The service is awesome to say the least. To be honest with my travels going back and forth from overseas years it was important for me to find a good professional service , which is why i stuck with them since my last tour years ago.

DELINDA
Amazing customer service!

DAVID CHRISTIAN
Friendly staff! We were in and out of the office in less than an hour.

TYRONE
They did a very good job with my taxes

PANYA
I liked the customer services and my taxes were completed in a timely manner.

VONAVIA
Because they know what they're doing and they offered me the best help possible.

IBRAHIM
Ive been doing my taxes here for 4 years and since the first time i bring all my friends , and would keep recomending them

BRENDA YAZMIN
Great service, very professional.

LISA
They are always sufficient with my taxes and they are always friendly

JERRY
They are professional and they will explain every single step throughly. If you have questions, they will answer them all, with confidence.

ARTHUR
They where very professional and thorough with every detail. They made sure you understood everything there was to know about my tax preparation.

LYNN
Very Informative and professional, very respectful, fast, swift helpful. Answered all my questions

LINDA
Kim Rogers is very professional and helpful

TYRONE
I have used Jackson Hewitt for years. The employees are very knowledgeable and kind. Jackson Hewitt also goes out of its way to guarantee you get the maximum refund available. And unlike some other companies they can be reached year round

DEBORA
The representative was really helpful she was on top of everything and my doubts and concerns she knew how to answer everything

ISAI
They where fast and the service was extremely nice. I would highly recommend to any first timers.

TANISHA CHERRELL
Because y'all's services are always handled service Representatives always know what to do

CARLA
I have been using this company for 9 years. I have went to different offices and have always received great friendly service.

DANESHIA
Ms.Vee was very fast friendly and gave detail to every typing she made

MIGUEL
Very nice people and fast service

LASHUNTAVIA
I was took care of and a timely manner I was walk through everything i got the best service ever the lady was so nice

KANITRA
Amazing use every year!

CHAD
Jackson Hewitt is very professional,efficient and fast. I was in and out, even when it was busy!

GREGORY
THey give you what you deserve, very kind and professional, willing to go above and beyond to take care of their costumers.

EARL
Service

QUEANA
Great customer service

KRISTEN
The gentleman that did our return was very detailed in what he did. Informed us as he went through and explained everything when he was finished.

TAMMY
Great friendly service

KATHY MARIE
Fast easy and regee was great he had a sense of humor and addressed all of my concerns and even put mind my mind at ease

THOMAS DANIEL
We have used Jackson Hewitt for 14 years and we are always satisfied. We wouldn't trust anyone else.

PHYLLIS
Very Professional

RUDOLPH
Very friendly help with any questions about taxes or old taxes you filed also very professional

EKAWA
She was quick and easy

HELEN
I thank them for taking time and being patient to explain how my taxes was being prepared

ELVIS
Great service

STEPHANIE ANNE
Staff is very detail oriented and cared about me as a customer.

DARNIECE
Fast and friendly service the service was friendly because my tax preparer got to know me

KURESA
Great customer service! Employees were easy to work with and they also help you with every details on your refund. Excellent and would definitely use them next year.

NICHOLAS
Kimberly was awesome. Made everything easy.

VIRGINIA
I've been with Jackson Hewitt since 2008

SHERRY
Nate in your Killeen location was great. He took his time and explained everything in detail that we needed to know, had the best way to file for my husband a disable Vet and I to get the most and deserving amount of Money back.

BETTINA
Friendly and helpful

ANQUEN A
Quick, dependable,and Jackson Hewitt is far most the best place to do your taxes! I totally recommend!!! Thank you

MERCEADES
Fast, friendly, answered all my question. I didn't have to lift a finger minus to hand over my information. I enjoyed the customer service because good customer services is what it's all about. I will definitely be coming back !

LIDIA
Great service

DONNIE
The service was very good and helpful they were very professional and explained what to expect

MICHAEL
Everything was great The employees knew what the were doing. They were awesome. I will be back every year

EDWIN
Saven tratar las perdonas y ayudan a las personas y basen todo lo posible por hayudar

JIM
Friendly and professional

GABRIEL
The representative was very helpful and answered all of my questions. Any concerns I had was explained thouroughly and ensured I fully understood every detail of my tax return.

WHITNEY
The staff member was professional and knowledgable.

PHILLIP
They were nice. One lady turned on the tv and put in a kids movie for my kids while I filed my taxes. Also has fast service

FLOYD
Friendly courteous knowledgeable.

CRAIG
Great service and everything is explained to you. You will not leave out of the office with any questions about your taxes.

TERRYANNA
Organized and knew what they were doing plus I been filling with them for years along with some of my other friends and other family have used them as well.

JOHN
Friendly and competent

JEFFERY
because they are real professionals people and friendly

RASHORD DERAY
It's easy and they helped you understand everything that you need to know or that you don't understand very well

HUSHANE
Great customer service, friendly and interactive associates

RONALD
friendly staff making you feel that they are there for you

ROBERT
Fast and accurate service

NAOMI RUTH
The staff is extremely helpful each time I have visited the facility

EDWARD
Made sure I understood what was going on and explained everything fully.

MICHELLE EILEEN
Kim explains every question asked to the way I understand. She's great I'm three years using her.

CRYSTAL DAWN
Helpful staff that knows what they are doing.

WALLACE
Its quick and the gold guarantee insures accuracy.

MARY
I think your company are really great,I have used Jackson Hewitt for some time,won?t choose another company.

JAVIER
Very organized and professional, excellent customer service

MICHAEL
Good service.

JOSE
Great c/s. My taxes have always been done correctly. Great benefits, security, privacy, and no hassles!

MAURICE
Excellent service. Excellent employees. Great use of time.

GABRIELA
Very easy, not a long process at all

JERRY
People very nice and they are very pr

TOMONARI
Extremely helpful and knowledgeable.

MELISSA
Cause Mia is a really good person and she explains everything to you..

FELIX
They where very helpful and children friendly . Let you know exactly what was going on and had great customer service

GWEN
was very good

KEVA
Fast and friendly

MEGHANE
Always so friendly and egar to help

DESTINY
All of my questions were answered. The representative was patient and extremely kind.

LALISHA
They are very professional people and very courteous

SHANISA
Good service and they are honest..always explains any questions you may have

APRIL
They have done a great job with my taxes over the past years. I love going every year.

GREGG
The customer service was legendary, it wasn't very long to finish, and the environment was very welcoming.

MARISSA
Cash advances , and how friendly their staff can be .

TINA MICHELLE
Great customer service.

TIFFANY
Best place ever

PATRICIA
They have always been accurate and helpful for me

QUEANA
Kimberly was very polite, knowledgable and explained everything thoroughly! She greeted me with a smile and took her time to assist me through the process!

KIMIKO
I've never had any problems since I've been going there and everyone is super nice.

LATONYA
Great customer service

DIONNE
My first time experience was really good. Although I did not qualify for a lonan. My tax preparer was awesome helpful and knowledgeable.

JOHN
I've never had a bad experience with tax preparation there, the staff has always been friendly, and there's never been a mistake on any of my tax returns.

CARLOS
They insure quality and give feedbacks.they also take you step by step to make sure you get what you deserve

TIARA MONIQUE
The service was awesome and she explained in detail about how the numbers broke down.

DARLY
Because after 7 or so years of me getting my taxes done there never had any problems with my taxes

ANGEL
The service was quick and helpful. I was greeted with a smile and everyone was nice.

JANET
very friendly and helpful

MARIA
I had a wonderful experience with the lady who did my taxes. She was fast and very very helpful!

ZENOBIA
They are very friendly and they have always gotten me the maximum refund. I've been with them for years and wouldn't change

GABRIELLE
Great customer service easy and fast plus side you get a Lititle bit of your own cash within hours

JOEMARIS
Excellent Services , really good agent my second time filling my taxes with Jackson Hewitt

CHARISE
Service is always professional yet honey at the same time.

CHRISTINA
They take care of everything for you and are always nice.

ANTHONY
Because they are always curious and accurate they stretch out to make sure you get the most refund possible.

LISA
Because they help you with all your questions and because they are open all year not just during tax season

CINDY
They were very nice

CHARDERIUS
The staff is always amazing! Never had any issues with my taxes. Go Jackson Hewitt

LACHELLE
I have been filing with this company for three years always felt welcome great environment I even had go friends come for the first time who also thought this company was awesome

MARSIA
Friendly... helpful and knowledgeable.I appreciate the help and support the team gave me.

LEIA
Ive filed with Jackson for the last 3 years.Compared to other company's I believe I recieved the best price.Plus I love that I can get an advance refund!

MARIE
It was a friendly and relaxing visit. The Representative was quick and informative! The environment was clean! I did not have a long wait in line.

ARQUALA DELANE
The process is very simple and the representatives make sure they explain everything in detail. There was no hesitation to hold conversation and they make each customer comfortable.

DOMECKA
Because they are fast and actually always right on the money

JOE
Never had a issue with Jackson Hewitt. Used H&R Block and twice they messed up my taxes

MYAH
They were helpful

ALEXANDRIA
Mia is awesome and I've been doing my taxes there for the last 4 or 5 years I love it. The Express refund is super helpful with bills.

ASHLEY MARIE
They are ver helpful and seem honest. The store is clean, and the employees look very professional.

NACRISHA NICHOLE
Service is great

GREGORY
I've been going to Jackson Hewitt for years and have always gotten the max amount of refund back and no IRS discrepancies! I am a very satisfied customer.

JOHN
Very effecient and quick

JESSICA
I have used Jackson Hewitt for many years, it's always quick easy and the gold guarente give me that extra piece of mind!

SERGIO
They were very helpful amd informative while remaining very efficient in customer service

DORA ELIA
I have done my taxes with you guys for some time now and habe had no issues. Very nice and Professional staff

CHAD
The staff have always been helpful and courteous. Easy to file and hassle free.

BETTINA E
This my 3 year now very friendly environment , well organized always leave with a smile and stress free

DEVAUL
Excellent service

VIRGINIA
Nathan is always very helpful. IÕve been with Jackson Hewitt since 2009 and I plan on coming back next year

JONATHON
They are very personable n friendly and not to leave our quick...you arent in there all day

STACY
Great customer service

JENNIFER
Good service fast and friendl

MAURICE
Service is excellent

IRANDA
Very fast and knowledgeable

JENNIFER
Muy buen servicio y amables tienen mucha experiencia , ayudan siempre felíz

ROEL
Friendly and reliable service from your representative and accurate information about all tax questions we asked

THOMAS
Our tax preparer was courteous and expeditious. Additionally she was very knowledgable and answered all of our questions.

CODI
Grrst customer service and very knowledgeable about the tax options available.

GREGORY
Very professional staff. Nice steady pace as far as getting customers out in a timely manner. And last but not least any questions you may have before or after you file your taxes they are clearly happy to answer. Great service and I already recommended my family!!

JOSE
Me atienden rapido con amabilidad y professionalismo te buscan el major trato

ROGER
Great ex

PATRICK
Every year we get our taxes done, staff always treats you like family, and with the upmost respect. They also find ways to maximize your taxes as if they were doing their own.

LUISE
Very professional and friendly also hard working

JENELLE
They break everything down for you to the T! Very respectful and confidential on your information! Great customer service!! Will definitely come every year for my taxes!

VICTORIA
This was my first time filing taxes and Jackson Hewitt was very helpful and made this one of the least stressful experiences possible. Everyone was very professional and helpful.

RHONDA
I have been using Jackson Hewitt for years. They have always had amazing staff and very understanding when I ask a million questions.

MARANDA
They were quick an proficient when collecting information. It only took me about fifteen minutes to file my taxes. Plus the man was very nice and supportive since it is my first time filing.

THOMAS
They are so helpful and have been for the past 5 years i have filled with Jackson. The are great. I recommend them to everyone.

MARQUITA
Every year im not disappointed

SHONNETTE LANICE
Good customer service.

CHRISTY
I have been dealing with them for about 7 year's and they are excellent

VERONICA
Tax preparer was great and she made me feel very comfortable during the whole process

SOUFIEN
The customer Service was great. Fast and easy.

ANGELINA
I had concerns about my return and my tax preparer took my concerns away.

ROY MILTON
She was good

SABRINA
They are always so friendly and informative. I love that I can make an appt.

NICHOLAS
They were very friendly. They did not have any issues with answering all our questions or explaining everything to us. So very helpful.

CHERRELLE
Excellent services

THOMAS
Everything was good

BRENDA
Great Service,

MATTHEW
Good service, has my info on file so its a quick and easy process,

CLAYTON MAX
People are nice and they tell you everything you want to know and make sure you understand everything with filing . I didn't know anything until I filed with Jackson Hewitt

PHILLIP
They move so smoothly and answer any questions you have while doing what's best for your return

DANESHIA
Fast friendly understanding service!

GENE
I've never had a problem

WILLIAM
Very good service

NANCY
You answered all of my questions and had I done my own taxes, I would have made a mistake.

STEPHANIE
The persion who helped me out provided exelent service and was super friendly .the prosess was easy and fast

MAURICE
Great customer service. Staff was very respectful and very considerate.

CHRISTOPHER
Great service and the company looked for every possible way to get my refund to be hire

MARIA
Soy muy eficientes y tratan a uno muy bien a pesar de que no sepan espa–ol te buscan l ayuda.

GRAZIELA
The customer service was great and very welcoming and they did their best to give me the most out of my taxes.

ROBERT E II
Tax preparer was awesome cierra took time to make sure that I understood everything

LORI
I've used Jackson Hewitt for over 3 years now I believe in the service and I've always had excellent customer service and my taxes have always been correct thank you Jackson Hewitt.

NICHOLAS
Fast friendly and great service. Kimberly was amazing!

ALEX
Polite, fast

SHAMODIA
I had the pleasure of working with Reginald Moore who educated me on things that Ms. Moon didn't such as letting me know that I could have used my own personal Checking Account information instead of using Prepaid.

TIFFANY
Rodney Moore was efficient and has great customer service. He made sure so got the maximum refund.

RAQUEL MAREI
Because my dedicated tax person helped me with everything I needed and itÕs my first time doing my taxes so I feel really great about going to you guys again next year

LATISHA
Because the service was quick.

RUSTIN
Jackson Hewitt never disappoints. My family has been using JH for years now. The Staff is informative, pleasant to work with and the process is quick and easy.

KARLIE
Customer service and overall cost of doing taxes with you.

BRIAN
We have had the pleasure of perfect customer service for years. We have come to know Miss Kim and Miss Cristina well. My husband will only let Miss Cristina do our taxes. He trusts her!

WILFREDO
Mia its the best

ROBERT
Kyla was my agent handling my paperwork and she was awesome, thanks Kyla.

JWANZA
Well mannered, respectful, and also fun to talk to. It's not like just filing taxes and being on your way. They make you feel welcomed and like you are part of a family.

ROBERT
Dont make me explain myself. I choose 10 cause I choose 10. now move on

TARA
The preparer was very thorough and explained my deductions as well as tax changes

JAY
We have been going to Jackson Hewitt for 3 years now and are amazing people and always helpful.

JASON
The person that did my taxes was very knowledgeable.

CRYSTAL MONIQUE
They are very great with customer service and they help and explain details about our taxes they are very helpful and friendly... I will recommend everybody go to Jackson Hewitt to file their taxes

CAWAIUA
Because they are only tax company who knew about Louisiana military tax exemption. I usually owe the state but i received all my money.

NICHOLE
Because I never had a problem when I use Jackson Hewitt I always leave knowing exactly what I need to know never having any questions

DAVID
Do to the face Jackson Hewitt mahes you fell like you family and has excellent care about there customer's

TIMOTHY
Very friendly

IRIS
Great service

SHONTA
Because I had very good service here

ESTAVON
Fast and professional service! My tax preparer is awesome! Faythe always gets me the largest refund possible! I look forward to seeing Faythe each year! Great service!

JASMINE
Great service and hospitality.

ANTHONY
The whole process was completed in less than an hour. Our preparer was friendly knowledgeable and thorough. We are confident that our taxes were filed correctly. The online access to all our tax info is also a plus. I will have no problem using JH again or recommending them to my family and friends.

KARYNA
The staff was very helpful and answered any questions I asked, I felt my information was private when talking to the associate.

EARL
Faythe was very knowledgeable and thorough

TYLER
We are always treated like VIP customers. Staff explains every option and when we don't understand something, they search for the answer to provide us with the most accurate return possible.

QIONG
Very knowledgeable on deductions and helpful representative

MICHAEL
Because they are good

FELIPE
Was explained everything, which made it very understandable. Had an awesome experience.

CRAIG
Jackson Hewitt staff was very friendly and informative. They helped me understand my tax situation better and would recommend them to my friends for assistance.

MICHAEL
FAST AND FRIENDLY. MAKE SURE I GET THE MOST OUT OF MY RETURN.

ROBERT JESSIE
We like our agent Kim Rogers

ELWYN
No wait time. Very prompt and gets to the point. A willingness to attain new knowledge about an unfamiliar form. Very patient and understanding.

DOMINIQUE
Highly prof

KELSI
I have used Jackson Hewitt for the past 3 years and have had a wonderful experience every time.

HANS JUERGAN
Courteous service and the tax agent knew exactly what we needed and got the taxes done in super quick time. Very pleased.

DMANI
Associate I was with was willing and ready to help when needed and goes into detail about everything I needed to know.

ANTHONY
Quick and professional

JAMES
Did taxes in a timely manner and the staff were awesome

JERRY
Friendly and efficient staff takes all the grief out of tax-filing time. Reasonable costs for services rendered. Especially Mia, who was very polite and established rapport.

CLYDE
My tax person, Kim Rogers does an excellant job every year.

JOHN
Great job doing the taxes

NATHANIEL
They are very courteous, and they also help with getting the best return you can get.

GERARDO
ATccurate service.

RICHARD
great service

RICHARD
great service & $200

ROY
Have had great experience With them the past

RUBET
Friendly and fast service.

CHARLES
the customer service we received was excellent.

JAMES
Staff very friendly
EARLY REFUND ADVANCE LOANS AVAILABLE DECEMBER 17 AT PARTICIPATING LOCATIONS
Save your spot by booking today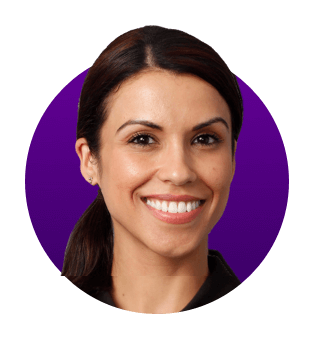 Why Jackson Hewitt®?
WE'LL MAKE IT EASY
We do the work so you don't have to worry. Open late and weekends, no appointment necessary.
WE'LL FIGHT FOR YOU
We're not tax machines. We're Tax Pros who are happy to answer all of your questions.
WE KNOW OUR STUFF
We'll dig deep to get you 100% Accuracy. Maximum Refund Guaranteed.