Houston, TX Tax Preparation Offices
12100 Veterans Memorial Dr
Call us on (281)580-3278
SERVICES AVAILABLE
Refund Advance
Drop off available
Find an office with a particular service
HOURS THIS WEEK
| | |
| --- | --- |
| Monday | CLOSED |
| Tuesday | CLOSED |
| Wednesday | CLOSED |
| Thursday | CLOSED |
| Friday | CLOSED |
| Saturday | CLOSED |
| Sunday | CLOSED |
Reviews at this office
What others are saying..

ESQUE
You made me understand that I am dumb to doing taxes

JESUS A
Strongly recommend any time is a good company any very professional they take good care of everything.

KARON
Because the staff was very friendly and I was able to have my taxes prepared fast

SYLVIA A
Mr. Bruce Belvin is the reason for my glowing comments! He was professional, attentive and responded to all my tax issues and concerns.

LATASHA
Very nice and make sure they get you out at a early time.

BRANDIE
Because the people we're friendly and fast

DESTINY
I love the service been going there to get my taxes done since I started working

TATIANA
The tax preparer was very helpful she understood everything she was doing and made sure things was done right

TERRENCE
Because the service was great and everyone was respectful and kind and they explained everything good and understandable and everyone had smiles so I would definitely be back

LATARSHA
Great customer service and got my Max in refund and was explained to me ever well best experience I have had in years. I now start doing my taxes with the company very friendly and nice.

CHAUNTELLE
Very professional and informative to the customer

ARTRINA
Friendly people

CHERITA
Nice and detail information about your taxes what to expect when and if you have a problem

ERICA
Very friendly staff they greeted you when you walked through the door very professional and made sure you left with a smile on your face and satisfied.

RENA
Great service and very informative. They have convenient after hours. I feel confident that I will get every deduction available that I qualify for off my taxes.

JOANN
Because I have been with them for the last 6 years and never had a problem with them I always appreciate it all their help and their kindness

TOYNISHA
Fast refund. Quick and easy. I like the loans cause they help around tjis time of year.

ADDIE
Bruce is so professional he get you in and out he explains everything things to you need more of him in every store.

KENETRA
I would recommend others to Jackson Hewitt because the customer service is outstanding and they always do my taxes to convenience me.

KRISTAL
Great costumer service

SHARON
Very proffessiona i been with Jackson Hewitt for 12 years and i love it. Always helping you out

KIMBERLY
They have a good wait time but they do give you the attention you need when you do start filing your information

JALEEL
Every time I'm there I never have a problem I always get a reasonable amount of taxes back and the person that does my taxes knows what they are doing and it's not like other places that rob you out of your money

RHOSHANDRIA
Quick friendly and I knowledgeable

CHRISTOPHER
Great service wonderful people walk you through the whole process answers all questions will go no where else

LATARSHA
Y'all are fast, friendly, and most importantly very accurate when it comes to doing Tax returns I refere everybody I know to you guys! Thank you

ROSY
Very knowledgeable and really nice people who work there. They really care about there customers

EDUARDO
Very nice employees & they all know what they are doing to get you the most income tax return.

SATONYA
The staff was very nice and friendly and the process was very fast

NICOLE
Great customer service and very kind and professional. I was in and out the office with no wait time at all. Clean facility.

SHIWANNA
Great customer service

CATHERINE
Knowledgeable agent, e

TIFFANY RENEE
The services is quick and fast . The staff was nice and explain everything and answer all my questions.

LEAISA
I have been going to jackson hewitt for 3 years now and they are awesome

DONNA
Good Customer Service

ALBERT
The service was excellent.The person who helped us was very polite and help us with things we didn't know.

CIERA
My tax preparer was amazing.She answered all of my questions honestly.She also made sure I knew everything about my taxes.A very welcoming experience that made me want to come back next year.

SHANNON
I was very pleased with the service and it was close to my house

CHRISTINA
The staff was very nice and punctuality. My service was explained to me in full details step by step process. Very courtesy.

MARY
Because of the friendly, competent service that is given.

SHANDEL
Jackson Hewitt gives you the most money back for your tax return! No long wait and an walk ins are welcome! Thanks Jackson Hewitt!

CHRIS
My wife and I were pre approved for the 3200 instant refund before filing our taxes. We went over to the closest Jackson Hewitt location and began filing our taxes and told them we had been pre approved for that instant refund. They told us that we should have no issues at all getting that instant refund since we were already pre approved. In the past we have filed ourselves with Turbo Tax to save money on fees. Jackson hewitt is the best company.

DOLORES
I have used Jackson Hewitt for a bow 6 or more years and have never had any problems with my returns they do a great job

JESUS
Great service, they explain everything

CHELSIE
Because they really work with you and they get the job done quick

CLAUDIA
I been with y?all for years always explain your return very professionally done and there employee are so nice

LARRY
I was quite satisfied with the service as well as the conduct of the staff. Not to mention the quickness of my visit.

ROSA
Excellent service staff

JONATHAN
Friendly quick staff

THOMAS
Very good service

MERCEDES
Great customer service

YOLANDA
They take there time to explain if you have any questions:

KATHERINE
Just to professional and showed me more how to save

CHETACHI
They have good and knowledgeable staff.

PEBBLES
Very nice peole and it was easy and fast.

TIFFANY
The gentleman that prepared my taxes was extremely professional and finished in a timely manner.

JESSAVIA
Had a great experience and I'm sure my family and friends would enjoy it as well receiving the help I did.

ZEWDE
great service

DEMARCUS
Excellent trustworthy assistance.

CANDICE
Fast good service

BRYAN
Kind people to work with and they walk you thru the whole tax return explaining every detail step by step. Also the different programs and loans to help you out thru the year.

SHARON
Friendly prompt service. The Representatives do their best to get you the best return possible.

ASHLEE
Friendly service

FRANKIE
They're absolutey amazing they always make sure they explain every step in detail make sure and go over ever piece of information to make sure everything is correct.

ARICKA
15+ years of excellent service

SHANTELL
I have been filing with jh for years now!!!Very competitive and friendly. I set my appointments and go straight to business with them. They are very upfront and helpful all the time.

CYNTHIA
Employee very concerned

TERRY
Cause the people there are so nice

ANTHONY
There the best tax place to get your refund done and good price to do

LATASHA
Bruce is a very nice concern person. He makes sure he breaks everything down for you to understand.

CAROLYN
The reason why I would recommend Jackson here to a family member or friend or a co-worker because Jackson Hewitt had always been there for me and they have never let me down so that's why I always continue to go to Jackson Hewitt been with him for years and I think I will continue to be with him

LOTTIE
I always felt like they have my best interest at hand. All questions and concerns are always answered without hesitation.

LAKESHA
The service was great

TIFFANY
Very good customer service and very fast and friendly

ASHLEY
Extremely polite and detailed. Gave great customer service and a speedy experience. Highly recommend to others.

MICHAEL
I have used them for years i slways receive great customer service.

CHRISTMAS
I?ve been going here for years and always received great service. I must say no complaints thus far.

TOYNISHA
I've been a customer for years and I like the advance so I can start to enjoy my tax refund sooner.

CHRISTINA RENAY
They have fast service and friendly representatives. They make sure you are comfortable by offering beverages I will forever be a customer

KEISHA ALBERTA
I go to Jackson Hewitt every year and walk out with a smile on my face. The people are friendly and never disappoint me.

EDBRINA
Always polite and very helpful

JOYCE
Excellent customer service

CAPRIECE
They actually take time an explain everything to you

KRISTAL
Very friendly and respectable staff.

CHRISTINA
Awesome and respectful service. On time with accurate information on your taxes.

ROGERS
They are fair,helpful an will answer any questions that you may have.

VANESSA NICHOLE
Nice and fast service

CALVIN
Good service

DONNIKA
Gave me more money

SHIWANNA
Great customer service staff knowledgeable

SHANNON
I been going to Jackson Hewitt for several years. They are always friendly, courteous and itÕs convenient for me. I donÕt spend all my time in there. I call and see if itÕs busy and they tell me an answer then I spend no more then a half an hour .

LEONEL
Helpful people

BENITO
Great service...... Antoinette (our Tax Preparer) knows what she's doing and takes her job serious.

BRANDIE
The staff are extremely professional and made me feel comfortable.

JAMIL
Good customer service and didn't take long

BRANDON
Fast friendly service. I will definitely be doing my taxes with jackson Hewitt again

KIM
The young lady that prepared my taxes was very very detail on my tax preparation. Thank you Ms Tammy

PAUL
Great Service

DORIS
Friendly, quick, professional

NOE
I had a great experience with the person handling my taxes.

VANESSA
Because it was quick and friendly service

JOHNATHAN
Great Customer Service, the Agent was nice, funny and respectable. She also gave me good knowledge about my taxes.

JALEEL
10

GABRIEL
The nice people and the environment I've been going there for the past 12 years never had a problem always on time tax return and really good people Doing the taxes

DENNIS
Very friendly, convenient service at a fair price

ALICIA
Quick and efficient

ANTOINETTE
I would reccomend Antoinette Cannon @ the veterans memorial location in houston TX for superb customer service !!!

TAMMY RICHARD
Very knowledgeable people there on explaining the deductions

EBONY
They are great and very efficient at explaining the process and very patient and willing to take there time to make sure everything is taken care of properly

KATRINA
I have never been audited when filing with Jackson Hewitt. They always work hard to make sure I'm receiving the maximum refund possible.

THERESA
Fast and fr

SOMPHAVANH
Great service

ISIAH
Fast and convenient

ALEX
My tax preparer was fast and efficient and he explain in complete detail on what were the deductions what were the add-on how they were adding this on why they were animus on why they were taken this it was just amazing experience thank you

ALMA
Been coming here for years. Mr. Huy always takes care of us

BARBARA
I have been very satisfy with their work for the last 18 to 20 years I've been with them.

KATHRYN
Did a good job. Made sure I understood everything

RUDY
I've been going to Jackson Hewitt for the past 8 years. Been satisfied every year

JANET
Because she was fast and accurate. Easy to talk and deal with! Also friendly

RONALD
My tax preparer was very informative and knew exactly what she was doing!

VICKI
The staff is very friendly and courteous

ALBERTO
Mr. Bruce was very professional. Answered all our questions

KIANA
They weÕre extremely kind , very attentive and informative. They didnÕt rush , made everything clear for me to understand.

JAMES
service is great it makes filling taxes easey

KENNETH
Excellent customer service.

HIEN
Very nice. Help me alot

TIFFANY
Always professional and I've never had an issue with my returns.

YAMESHELA
Very helpful Explain info well

ALBERT
We have been going to Jackson Hewitt for 11 years and always have great results with everything.

NORMA GLENY
he explain everything to me

CHAU
He do mine every year. Always good job

VERILO
He has done our taxes for years. Always takes care of us.

ROSE
Always great service. He knows what he is doing!

MARK
Can't beat 48. Very friendly.

RICHARD
Great and friendly service.

KATHERINE
helped us a lot

LINDA
She always does a great job. Always takes care of us. She is so sweet.

EBONEE
friendly and fast! He knew what he was doing

DAVID
He explained everything and price was good

CHRIS
Very friendly. Explained everything to me

SABRINA
She was so friendly! She knew exactly what she was doing. Great service

IGNETIUS
Great service! I brought my whole family to him

LINDA
Very knowledgable

TOMMY
I always come here. They know what they are doing. Easy to make an appointment.

WILLIE
My sister recommended me to come here a couple years ago and I'm glad she did. He takes care of my return and my aunt's.

ELIZABETH
Ms jones was very nice and helpful with return

DRAKE
Fast and cheap!

DONALD
Wonderful service. They always take care of us.

ANITHA
I started coming here with my parents. So when I needed to file of course I came here too

MASHEARELLY
They were really knowledgeable and answered all of the questions I had about my forms. It was also very quick and easy. Would recommend to my friends.

SAMY
We trust that he knows what he is doing

STEVEN
Excellent service

BRENDA CAMPBELL
Antoinette was great. I'm glad I came back. She so friendly and helpful

JOYCE
Mr. Bruce is great to work with. They know what they are doing there!

JERRY
they do a good job here

KATHER
they know a lot about taxes and the service is good

EFRAIN
He takes good care of the whole family just like Mrs. Marlene did!

JERRY
very friendly and professional people

JOHN
They always take care of us. He even came to the house to pick up our paperwork.

TOM
I just drop everything off and he calls me when it is done.

JOYCE
good service

DEBRA
Efficiency, preparer did in 1hr. on the computer what it would take several days for me on paper, plus learning the new tax law's and a form I'd never used.

THORNTON
He takes good care of us. He knows exactly what we can deduct and what we can't

KOLYA
it wasn't too expensive

CYNTHIA
Great service. My tax preparer was knowledgeable and extremely friendly and helpful
EARLY REFUND ADVANCE LOANS AVAILABLE DECEMBER 17 AT PARTICIPATING LOCATIONS
Save your spot by booking today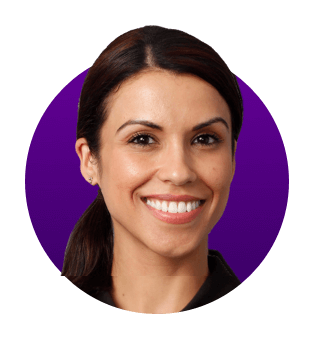 Why Jackson Hewitt®?
WE'LL MAKE IT EASY
We do the work so you don't have to worry. Open late and weekends, no appointment necessary.
WE'LL FIGHT FOR YOU
We're not tax machines. We're Tax Pros who are happy to answer all of your questions.
WE KNOW OUR STUFF
We'll dig deep to get you 100% Accuracy. Maximum Refund Guaranteed.