Harlingen, TX Tax Preparation Offices
520 West Tyler Avenue
Open 11:00AM - 5:00PM today (local time)
View week
Call us on (956)622-4665
SERVICES AVAILABLE
Se habla Español
Refund Advance
Drop off available
Find an office with a particular service
HOURS THIS WEEK
| | |
| --- | --- |
| Monday | 11:00AM - 7:00PM |
| Tuesday | 11:00AM - 5:00PM |
| Wednesday | 11:00AM - 5:00PM |
| Thursday | 11:00AM - 5:00PM |
| Friday | 11:00AM - 5:00PM |
| Saturday | CLOSED |
| Sunday | CLOSED |
Reviews at this office
What others are saying..

FABIAN
Preparer that did my tax return was very polite, she knew what she was doing, answered all my questions and explained every step of the process. Well educated preparer

TARA A
Alwys fast nice and correct convient locations

MARIBEL
Art was very knowledgeable and honest with me

CRYSTAL
Very explained everything and not too long.

JOSE ANGEL
Friendly and fast

VANESSA
I liked the customer service and the attention they give you and they answer any questions you may have

SAMANTHA LEE
Friendly and fast

VANESSA
Friendly and fast reliable service that you can trust. You don't walk away feeling you didn't have a clue what they did.

DIANA
Excellent customer service, everything was explained to detail.

CRYSTAL
They explaned to us the process in detail and answered every question we had pertaining to our refund

RAMIRO
We have been going there to do our taxes and are very satisfied with the ones that prepare our taxes very friendly

YOLANDA
The staff is very nice

JANIE
They have very good customer service and I really appreciate their assistance on how they helped me out

FELIX
I've been help by agents from the first time i went with them and it has been very accurate

ALEXANDRIA
Did exactly what what said no strings attached

SELINA
The two people I have done my return with over the years have been really sweet and quick about it as well.

JULIO
They explained everything, they are very friendly treat you with respect and they work very fast so you won't be waiting for hours..

JENNIFER
Very friendly staff

RAMON
Great customer service, knowledgeable representatives, and a very clean and friendly environment.

MARISOL
Always have answers to my questions and very knowledgable about tax services. They always are eager to help. Thank you

GUADALUPE
It's FAST ,friendly and have been going here for YEARS

MARIA
Courteous customer service, very knowledgeable. Staff was welcoming and tax preparation gentleman was friendly and made eye contact

DAVID
Been going there for years and never have had any problems. Employees are very helpful and always kind and with a smile on their faces.

ENRIQUE
Because the service was awesome very well-trained tax professionals excellent customer service

ROSE
They are very helpful friendly and fast but they make sure they explain to where you understand what they're telling you

ROSA
Very good service

DINA
Not all offices have great customer service! Especially when they skip you and scratch you of there list!

LEROY
Cause not only do they try to get you the most for your income tax they are fast, friendly .

TEDDY
Good customer services and always do my taxes with u guys

DELIA
Staff was very helpful and knowledgeable.

MELISSA
They take their time with you. They are very friendly with lots of patience. Nice environment as well. I'd send my family with Jackson Hewitt

YESSICA
Friendly professional and informative. Clerk was able to answer question amd listen attentively to cliemts

VIENNA
I was taken care of by friendly staff at your Jackson Hewitt location on Tyler in harlingen. I have filed with Jackson Hewitt for years and have always been happy with my visit every year. They take care of me every time. Never disappointed.

ROSALIA
Friendly and informative. Greeted and introduced himself. Explained the process plainly.

GUADALUPE
The staff was very patient and friendly.

JESSICA
friendly and fast

IISSA
i recieved fast service,,friendly people and enviroment

ABEL
We have never had any trouble or any kind of problems amd we have been with JH for 6yrs and still going

MARISOL
I had questions about changes to the healthcare insurance penalties. My tax preparer was knowledgeable and explained how changes would affect me.

BETTY
Going on 4 yrs with you all and haven't had any problems and the advance cash is extra helpful.. Especially since its right after the holidays

ASHLEY
Friendly and helpful staff

REBECCA
They were nice professional and answered all my questions i had. Good experience.

FIDEL
Best customer serivice always willing to help you out with anything you may not undersatand

MONICA
I got great customer service and was very well explained everyone was nice and courteous.

LYDIA
Because i have been with jackson hewitt for years and i love the service i get every time i go in to Jackson hewitt locations.

ALICIA
The Jackson Hewitt customer service representatives I worked with were very nice and helpful throughout my whole visit with them. They made preparing my taxes quick and easy.

ELAINE
very friendly and reliable

ANNALISA
Ive been doing my taxes there every year and never have any issues or problems. They always answer whatever questions or concerns i may have.

JAMES
Because I been a customer for a long time and never had any problems with it and happy with their serves

FORTINO
They really dig deep to find all the deductions and credits I'm allowed to take with the tranquility that it is not fraudulent.

ADELITA
There great and excellent customer service

IRMA
Very friendly

JUAN
Staff is knowledgeable, fast and friendly. Been a customer several years and have never had any problems.

CYNTHIA
ive been coming here for almost four years now and the people are so nice.

MICHAL
Good customer service very heplful answered all my answers,i will spread the word about jackson hewitt far the best experience I've had

LISA
Great customer service always fast and been going for years no complaints

ADRIANA
Great customer service qnd very useful answering questions regarding my refund and w-2

JUANITA
They are very friendly and helpful .They answered all my questions . Awesome customer service.

JENNIFER
They have the best service and also are willing to help with any problems u might have with ur return.

SAMANTHA
They were nice n courteous.

REBECCA TERESA
The give u as much as they can to give the most of your income tax, Also very great worker you all have. Thank you for your great work

MARK
service is excellent even when there is alot of people they still get things faster then anyother place love jackson Hewitt keep up the good work guys and ill be going every year.

ASHLEY
Fast easy and quick

CARMEN
Have been going there for years and I like there friendly service,now I will be recommending my son

NOE
Filing my taxes with Jackson Hewitt ensues it is done correctly and adds extra security / perks.

LETICIA
Done mine same place several years.

JUDY
because they were very nice to me.

RICARDO
Good smart people working there

ANGEL
There good with getting your taxing done

YOLANDA
My experience with you is great never had any problems it's fast service good guarantee in more preparation

PABLO
The customer service is amazing. I've never had service like Jackson Hewitt gives out.

AMELIA
Good service, did paper very fast, and have all my information from the past years, which help when it comes to doing my income tax return.

JUAN
Because rheybhave great customer service.

GILBERTO
Very professional and detail with her work.

JOSE
They always do a great job, and very friendly

JUAN
Been doing my taxes for a long time have had no broblens.

MARICELA
I would highly recommend anyone to our clerk that helped us prepare our taxes. She was very patiently helpful with all our questions we had.

JOHNNY
Fast and friendly staff!! Very knowledgeable!!

MANDY
The service was, great and Rose Rodriguez was such a great help while filling my taxes.Thank you and I will be coming back.

ROBERT
They are so helpful and explain good

JESUS
I have never had an issues filling my taxes w jackson hewitt. There is no other place i would go!!

CYNTHIA
Great service

IRENE
The gentlemen who prepared my taxes was very helpful. He know how to explain what he was doing

NOEMI
efficient and polite

GUADALUPE
They were very helpful and we didn't feel rushed. She took her time and explained every step.

ALEXANDRO
Excellent customer Customer service by Vanessa M.

CONSUELO
They got me the biggest refund I was able to get, friendly, patient, and discounts on fees.

JOSHUA
Awesome customer service. I was helped right away and Art was able to answer all my questions with as much explanation as i needed

SAMANTHA
The employees were very kind and helpful. The process to the tax refund was very fast and the advance was a great bonus!

ARTEMIO
He deserves a raise

AMY
The people are just grateful never had a problem

BALDEMAR
They answers all my questions and they were also friendly.

JENNFIER
They are very informative as you are doing the process.

RODOLOFO
Very friendly staff and easy to understand explanations. Comfortable environment to be in.

PATRICK
Good job on taxes! Know what you should do! Very nice people!

PAMELA LYNN
I didn't have to wait long. You can even make an appointment if needed. They're friendly and fast. I'll return next year. Vanessa was the employee who assisted me and was very proficient.

ROBERT
Explain everything clearly.

RUDY
Very knowledgeable staff regarding their duties & very awesome customer service.

CHERIE
Friendly fast service . Quiet atmosphere . Will be coming back next year.

LEE
Quick accurate smooth

NANETTE ELAINE
Knowledgeable, polite,

DUAINE
lady was kind and knows what she is doing

JOSE
Good service

MARLENE
Very helpful

MANUEL
Very helpful awesome staff clean office great attitude

DEBBIE
Very helpful great staff very clean office

RUBY
Amazing staff very clean office awesome attitude very helpful

GILBERT
Well organized and extremely friendly staff. Knowledgeable in questions asked about updates with irs.

AMANDA
Awesome customer service

RAMON
Great customer service

BEATRIZ
Because of the great service it provides

SARINA
Been going to them for years. Love that they're friendly.

FIDEL
Great service and always helpful with any questions that I may have

ADELITA
Love the service

CARLOS
THE BEST SREVICE.

ROXANN
Very friendly and good customer service

ALICIA
They answer all my questions and are patient with me which means they will be with new customers as well.

LAURA
Very polite n fast pace worker ...

CLAUDIO
Because they are fast, efficient, and great to help customers when we need help the most. Great customer service. Highly recommend.

JOSE ANGEL
I love jackson hewitt they offer an early advance loan which really helps, and also explains any questions i have about my tax refund.

TOMMY
They are friendly, help you out as much as they can, and make you feel comfortable like your at home. They also offered water and pizza for all their customers

CECILIA
Lori the person that did my taxes was very helpful and while we waited they offered pizza and water bottles for the everyone that wanted cause it was like a 3 hr wait.

GEORGETTE
Since i have been with jackson hewitt i have not had any issues and aside from that they are just very helpful as to being fast very friendly and assuring you they will help you get the most Tax return possible.

CRYSTAL
Love the fact that they take their time to explain everything we need to know about our taxes. Love the friendliness.

ASHLEY
Awesome customer service

MARIA ISABEL
Great customer service and warm welcoming

LISA
She was very attentive and really explained detail to detail and really just overall did amazing .

RICARDO
The TAxprep that completed by loans explained to me very well and accurate i was very pleased. On how. Well she answered all mt tax question..thats the reason i came back..

URIEL
They're extremely helpful and very friendly, always ready to help the next customer. I'll definitely be coming back tax season

JACQUELINE
Best service , fast and helpful

MARIANA
The customer service were very friendly,and they help you as much as they can to get you a good honest refund

VERONICA
Happy with the service that I receive each time I file my taxes. Everyone is so nice. I know that my taxes are getting done right.

DEAHANNA
Jackson Hewitt goes above and beyond for their customers. I've been a loyal customer for years and never had any problems with their service.

CARMELITA
Tax Preparers do a great job in preparing the tax refund in a fast and friendly way

CRYSTAL
Very informative

ELIZA
They always have the most accurate refund for me and never have any trouble with them

NOELIA
Good service

IRENE
Best customer service,and always there to answer all questions,and they help u out when u have a tax problem

JUAN
Knowledge and friendly.

ESMERALDA
I have never had any problems

DINA
Awesome customer service. Mrs. Jane was quick not only did she assure me of my Taxes but also gave me advise for my future Taxes to come.

RACHEL
Excellent service

TRACY
Jackson Hewitt has great customer service and promotions help out especially during the holidays

CONSUELO
I was very pleased in the way I was treat it lady very muchthey made our Christmas beautiful thank you will be back again my second year happy holidays

DAVID
Been going for the last 12 years and have never had a problem . The staff is always so helpful and respectful.

OMAR JR
Happy with service

ERICA
Walked in an right away got helped very pleased with the service thank you for your time and help

JULIE ANN
Jackson Hewitt was very kind to answer all my questions

BRENDA
Fast and easy

JUAN
She was very friendly and very knowledgebase.

CHRISTINA
Best service ever

ANNALISA
I always get fast service and people are always friendly

JAMES
I been with them for12 years now with out any problems

CHRISTINA
their fast and amazing personal are really nice and I love how good they are

JENNIFER
They have fast service and are extremely helpful.

ASHLEY MARIE
Carolyn had such a nice personality . And she helped me out so well , with a smile in her face the whole time !

VANESSA
Extremely knowledged in the new tax reform. Excellent customer service.

REBECCA MELINDA
Very friendly and knowledgeable

MARTHA LAURA
It?s quick and they explain everything.

JUANA
Da facilidades..de.un.advances..en.estos.tiempos

EMMA
Very helpful

JAVIER
The people there are really knowledgeable and very friendly

ENEDELIA
awesome services

JESUS
Great help and very quick and extremely easy I recommend for everyone to use Jackson Hewitt

MARIA
friendly accurate and friendly service.

MANUEL DAVID
Friendly service

ERICA
I like the service they provide

LUPITA ANITA
Dependable, convenient, and they offer holiday loans, which most don't and that helps.

RAMIRO
Great customer service, quality service

CHELSEA
My tax preparer Vanessa was very kind and detailed oriented. Every step of my tax preparation was explained to me in a way I understood entirely. Not to mention she was funny! Will be back again next year!

RAFAEL JR
Very friendly helpful professional and very worthy

JOHNNY
Great employees and fast service

MARIA
He was very helpful and explain everything to me.

MICHELLE
Great service

ARMINDA
Great customer service

MARIO
Extremely likely to to recommend Jackson Hewitt to everyone I know especially my family. I also would highly recommend it to my co workers.

DANIEL
Great and friendly associate and knowledgeable and very informative!!! Extremely satisfied and will definitely recommend to family and friends!!!!

KRYSTINA
Great customer service

JUAN
They help me out with any questions I have, and they are fast at their job. I've recommended Jackson Hewitt to more thank a few people and they all say the same thing.

JOHN
Extremely friendly service very knowledgeable people and they guided me on all my taxes. Going back every year. Jane was very helpful

CLARIBEL
Fast and easy

CYNTHIA
Great service

FRANCISCO
Son muy amables y te ayudan en cualquier pregunta que tengas.

SANJUANITA
They are so awesome and dependable. They are also fast at preparing my taxes and they explain everything very clear to me.

RAY
Highly will recommend Jackson Hewitt to my family and friends very professional and treat customers like family very satisfied with services I was provided with Thanks????

DIANA
Great customer service

MAURA
Awesome customer service they go above and beyond to get you the most for your return. The fee to file is a reasonable price for what they get back for you

LORENA
Great service... Friendly and asked if we had any questions they could answer for me.

AMANDA
They do their best to make sure you get back every penny you deserve and have a very friendly staff.

CYNTHIA CRISTAL
They offer awesome service

DANIEL
Great customer service very customer friendly. The know the tax Iaws to get u the best tax credit.

DENNIS
Friendly environment, greeted by staff, didn't took long to do our taxes.

AKEIME
Great customer service

IDA
I wouldn't trust anyone else to do my taxes

LUIS
They are extremely helpful in explaining the process of what is being done help us if we do not understand something.

NORMA
Never have a problem

VERONICA
I will definitely recommend Jackson Hewitt because they are very nice and answered any questions I had on my taxes and my son's as well. They were also quick and knew what they were doing. I was very pleased.

BILLY
Nice people Good work Everything good Done good Like the place They answer all the questions Like the people Going back next year

ESTEBAN
I've been a customer for several years now, and I have been extremely happy with the professionalism and experience given to me as a customer. I've never been dissatisfied with the services provided.

ERIC
I got great customer service and the tax preparer was very helpful with my question.

JOSE
Porque son seguros en su trabajo

EDIBERTO
Ive filed with jackson hewitt for the past 3 years and ive always been satified with my results even though i have to wait a bit on getting my return.

JOSUE
They helped me right away as soon as I entered the door. And their service was fast and effective

AMELIA
Good service. The person that helped me out was very courteous.

ANISSA
Everything was handled efficiently and professionally

EMELDA
Any questions you have it will be answered no matter how hard we may think it is jh workers will answer

LUIS
Good service, explained everything in detail. Helped me understand how I was getting my tax returns

NARCISO
I am very satisfied with the service and respect given to me every year I have gone to Jackson Hewitt.

GORGE
Por que me gusto como tratan a la jente

MAXIMO
It was fast easy and they helped me with a couple of questions i had. They helped me un

JOSE
My income was done fast and I had no problems whatsoever, the person that did it for me helped me out a lot

MANDY
Because they are quick and help me file my taxes with out having to worry about anything

IRENE
I do my taxes every year with them.

NOEMY
I have been with Jackson Hewitt for a long time now and I am very happy.

HEATHER LEE
I have been doing my taxes here for years already and never had a problem

ELOY
The process is fast, understandable, and it's hassle free. Friendly staff.

MELISSA
Explained everything

ERICA
I was helped right away. It was fast and easy. I'm great ful of Jackson Hewitt.

ROCIO
Great customer service

LEROY
Great service

ELIZABETH
They are friendly and helpful

PATRICK
Friendly professional explained everything about my taxes!

JOSE
they r nice helpful and splain everything you need

ANGEL
Because all are so helpful

MATEA
Very excellent setvice professional people that help with our tax services

CLAUDIA
I would recommend others because Jackson Hewitt has great people working for them the process is super fast there is alot of incentives I just loved it and for sure my sister is switching next year to Jackson Hewitt !!

BARBARA
Always been good for us

CLAUDIA
Extremely likely because the service is professional, fast and friendly. We had all of our questions answered and walked out confident about our choice.

ROBERT
They ask anything I have done

CONSUELO
You don't need an appointment as walk-ins are more than welcome. The representatives are friendly and eager to assist. You are not sitting for long periods of time waiting to be served.

JANESSA
Great service

MARCELINO
Your staff is nice and knows what they doing

ROBERT
They were so helpful

MIRIAM
The person who attended me was very nice and explained everything well! I always go back to this place for the same reason! Never fails!

NOEMI
very professional, the guy that helped me explained everything & constantly asked if I had any questions.

EVA
Very efficient asked all the right questions & processed forms quickly

RUBEN
Great people you all have working there

GUADALUPE
Porque pueden tener mejores opciones. De no ser así, con seguridad los recomendaría.

JUAN
Staff is very helpful and friendly

ANDREA
Simple, quick and friendly service, as tax season can already be stressful. Peace of mind it's being done right.

FLOYD
They helped us when we were having trouble figuring out taxes ourselves and they always offer coupons for preparation fees.

NANETTE ELAINE
Very knowledgeable people.

RICARDO
Fast and friendly

JOSE
Very professional

GILBERT
they were very professional and talked me thru the whole process

MARCELINO
good help, friendly environment, offer discounts on certain days to file
EARLY REFUND ADVANCE LOANS AVAILABLE DECEMBER 17 AT PARTICIPATING LOCATIONS
Save your spot by booking today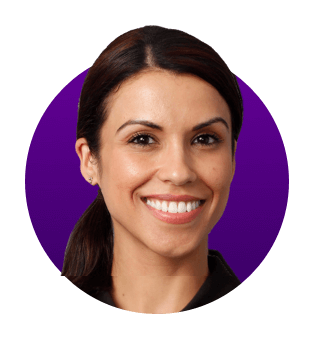 Why Jackson Hewitt®?
WE'LL MAKE IT EASY
We do the work so you don't have to worry. Open late and weekends, no appointment necessary.
WE'LL FIGHT FOR YOU
We're not tax machines. We're Tax Pros who are happy to answer all of your questions.
WE KNOW OUR STUFF
We'll dig deep to get you 100% Accuracy. Maximum Refund Guaranteed.