El Paso, TX Tax Preparation Offices
5505 Montana Avenue, Ste C
Open 12:00PM - 5:00PM today (local time)
View week
Call us on (915)642-5401
SERVICES AVAILABLE
Se habla Español
Refund Advance
Drop off available
Find an office with a particular service
HOURS THIS WEEK
| | |
| --- | --- |
| Monday | 12:00PM - 5:00PM |
| Tuesday | 12:00PM - 5:00PM |
| Wednesday | 12:00PM - 5:00PM |
| Thursday | 12:00PM - 5:00PM |
| Friday | 12:00PM - 5:00PM |
| Saturday | CLOSED |
| Sunday | CLOSED |
Reviews at this office
What others are saying..

JIMMY
Knowledgeable, courteous, We were very satisfied with service.

CELIA A
Porque atienden muy bien y acalaran todas las dudas que se me presentaron

HUGO D
Excellent customer service

KENDALL M
Preparer was very professional,friendly and informorative.

ARMANDO R
The person who helped me and my wife was very professional, courteous and made our filing our taxes less stressful. She represented Jackson Hewitt 100%.

ASHLEY P
Great people! Timely manner!

GUILLERMO
Your good

JOHN
Good service. Knowledgeable employees.

ARMANDO S
Very quick service. Tax preparer was very friendly and seem knowledgeable. I would recomend to anybody.

CECILIA
Jackson Hewitt provides us customers with a loan we really need during xmas . When i go to apply for this loan employees are so nice and very quick . I'm always refering my family .

VANESSA
Best customer service very attentive and educated

JIMMY
Very fast

KIMBERLY
It's was super easy and very helpful and friendly tax preparer helped me out and I was very pleased!

KIMBERLY
I been going to Jackson Hewitt for the last 7 Years, obviously I'm a returning customer, always very pleased with service.

LAURA
Great customer service very knowledgeable

RUBY
I went to the office at 5505 Montana El Paso and Merle Eaton was very detailed on my tax refund, credits and deductions. I was very satisfied.

EDUARDO
Excellent service, my tax return specialist is the same from last year love it!

DEYANIRA
Very helpful and good customer service

JESUS
Very helpful people and very respectful people work there and they're willing to help you in any way

ELIZABETH ANN
Excellent customer service. The representative knew exactly what to do and was very efficient and informative.

ANGELIC
Been going for years

JAMIE
I loved the way the coustumer service was up to date and accurate and I was quickly attended

NORMA
I had questions about my tak returns and was able to answer me with good answers and not having a doubt about it

LUZ
Friendly, courteous and knowledgeable.

MARIA
Excellent service!!

SHIRLEY
They make ur taxes high money rise and very friendly

ROSA MARIA
Cause they explain to me every little detail and i would recommend this to everyone i know and they were friendly to me as well and helpfull. And had great smile and woul talk to you and tell you how was your day and would talk to you anout anything that you had any questions that you had to asl

ALFREDO
Customer service was really helpful at explaining everything about my return including the tax changes that might affect my return.

ROSALINDA
Great customer service and very professional staff. You always get your refund without any hassles.

JUAN ANTONIO
Because of the ability to receive an advanced amount of money during the holidays.

LUZ MARIA
I received great service.

TABITHA LEE
Everything was explained to myself and my husband. All of Our questions where answered and we left satified with the service that was provided.

ROCIO
Friendly fast service, courteous

JESUS
It was kinda long took almost 2 1/2 hrs to get it done.

MARIA
Fast service n very helpful people

KEVIN
Excellent service before and after they help you with your taxes. Also, nice, professional, and friendly staff.

JESUS GILBERTO
Just very nice, helpful, and very organized

MICHAEL
It was very fast and professional

DAVID
knowledge, friendly, and damm good

BOBBY
Because of our tax payer she's amazing her name is Vicky Dominguez

CHRISTIAN
Great service and awesome people that work thier always a pleasure to go it feel like familia.

BRIAN
their customer service is excellent

EVA
I've been with the same 2 people for years

LAURA
Because the Tax Rep. knew her stuff. Got the job done quickly and expeditiously. And I

AMANDA
Always have great customer service there.

RAQUEL
For they take their time to explain every detail on my taxes. and answer any questions i have. They are always so friendly every time I go in.

GEORGE
Always the best

MELINDA
I've always loved you guys and feel I get the most in my refund so if I'm happy I know my friends will be

ELIZABETH
100% recommend

WALTER
Quick, professionals the time to process our taxes

JESUS
Excellent knowledge thorough wofk

EMMA
Service was excellent and fast. Everything was clearly explained.

VICTOR
Expert tax prep.

JOSE
Amazing customer service very preside and friendly employees even when other customers are not so friendly

JESSE
Professionalism

JOSEFINA
Friendly and knowledgeable

CARY
Gab was very good with all the details for our taxes. I will always use her. She really looks out for what we need to make sure the taxes are done right.

MARTIN
Dan excelente servicio

GABRIEL GENARO
Te explican al detalle y te ayudan en lo mejor para uno

CATHERINE
It is convenient and fast.

MIGUEL
The people are friendly. They help each othet

MARIA DE JESUS
Very friendly and competent personnel.

TERESA MARIE
Fast and reliable service and open year round

SANDRA
JH has a very professional staff and they take there time to ensure you are getting the benefits you are entitled to receive.

BRUNO
Because the representative takes time to listen to the consumer.

DIANA
Fue rapido y claro

YOSEPH
I would recommend Jackson Hewitt to a friend or relative because of the great service they gave me and helping me with accomplishing my taxes and giving the best they can to help me and my family.

ROSEMARY
I've been doing my taxes with Jackson Hewitt for 25 years and they always help me and I trust them they are right.

JOSE
The staff at JH is very knowledgeable and friendly. Costs are fairly competitive.

JABARI
The entire staff was extremely helpful and kind. They made the filing experience a fruitful one.

SHERRY
Because there friendly service

GUADALUPE
Me trataron muy bien

LIDIA
Usually very good

VANESSA
Competency level of experienced representative helped with completion of paperwork in a timely manner and was appreciated!

AMBER
My tax preparer was amazing!!

CECILIA
Tienen muy buen servicio y son muy amables

MARTIN
Very helpful costumer service

JUAN
Por el adelanto de impuestos de diciembre

GRISSELLE
Been using Jackson Hewitt for a while and have always been satisfied with their service.

GILBERTO
They treat you very kind

BENEDITH
Very friendly..

JESSICA
They understand my time is valuable & helped me do everything in a timely manner not forgetting their great customer service.

IRMA
Great people very helpful they answer and explain everything to me and will make sure we understand

MELISSA
Customer Service is so great and they help you and answer any questions.

MISTY ROSE
Fast courtious and they exspain everything to you about the process

NORMA
Virginia Dominguez is awesome! She knows what she's doing when it comes to taxes and very friendly

BRISA
The staff are very knowledgeable and welcoming. I come back every year because I've never had any issues in 7n years. Mrs. Vicky Dominguez has been very helpful in explaining in detail why certain things are done.

GLORIA
Great customer service. Tax professional answered all my questions and explained everything so I understood perfectly.

JUAN
Always get my taxes done right and get helped with advance loans. The personnel is very good and helpful.

RUBY GONZALEZ
When I showed up I came from another office that was closed and the lady that assisted me was super nice and friendly her co workers were not as much, but she made it worth the drive

SONIA
They explwin every procedure

PONCIO BALDEMAR
Good customer service, explained everything in detailed and friendly staff

JESUS
Great service

KEVIN
Awesome customer service and professional staff. I been going to them for the past 4 years. They answer every question you and they always follow up with you.

ROCIO
Great customer service by Vicky Dominguez

CLAUDIA
Very friendly staff,answer all questions. Office hours are good for customers. Bilingual staff. You get you're all your refund back.

GRACIE
Preparer is detailed and patient

BOBBY
Because of Vicky Dominguez sheÕs amazing we have been coming to her for 11 years now and we love how easy she makes it for us to file our taxes!

MIGUEL
The service is alwyas the best

JUAN
IÕll tell a friend that Jackson Hewitt is the best to get taxÕs from

RASHA
Have a great costumer services

DAVID
great service

NATALIE
Awesome

DARIEN
Employees were helpful with any questions that I had and helped me get it done in a timely manner

JOSE
Very informative and professional knew everything that pertained to my situation and made sure there was nothing left out

JIMMY
Customer service is 100% such as greeting as you come in and through your whole experience of the tax preparation and also the person who prepares it for you I also go cause Vicky the person in charge in my location make us feel special all the time we go she is very nice person and knows what she is doing.

YVONNE
Vicky Dominguez was excellent in her knowledge tax preparing

MELISSA
It was amazing service and you all explain everything step by step perfectly and make it easy to understand everything

FRANK
It was quick fast and easy to get my taxes done in a timely manner plus service was top shelf.

HUGO
Great friendly service

HAIRO
Tax preparer was thorough. Feel really good about the preparation process. Highly recommend.

ALEJANDRO
Not only was Mrs. Victoria Dominguez friendly, approachable, but knowledgeable beyond her years. She explained everything that was happening at speed that I as the customer could understand.

VALERIE
I have been going here for 9 plus years and have not had a. problem. I have an issue with identity theft and they have always helped me with all issues so that i recieve my refund

TONYA
Because I have been coming here for the last two years and Jackson Hewitt never let me down yet but other companies did

AMANDA
She was very helpful and explained step by step. Was very pleased and will be returning every year . im a very satisfied customer.

ABIMBOLA
I was attended to in a friendly way.

BRANLYS
Por la atención y la rapidez del servicio!!!

JOSE
Great service, outstanding attention to detail, went over every little thing about my return. Couldn't be more satisfied with uh.

JOSE
Personnel is attentive and professional. I was helped right away and got out of there in 30 minutes.

ROGELIO
Dan el mejor servicio y siempre he recibido mi Reboso sin ningún problema

GEORGE
The best product, personnel out there

STEPHANIE
Jackson Hewitt it make it easier and faster then others, also they are very gently and the are very unique at the way they answer you questions

MARIA
Fast service, all questions were answered. Person working there very helpful.

MIGUEL
Le dan a uno confianza y seguridad al hacer sus taxes

CESAR
Knowledgeable

KEVIN
Good service, knowledge and confidence of team and peace of mind.

AMANDA
I always have great service from there

BRIAN
they're all helpful and friendly

MARIANA
Their very professional and they also help you get, credit for the smallest things. And I always get my taxes on time.

ANDREW
They are a great team made me feel right at home. Everyone had a positive warm attitude I'm so grateful for you guys. It was quick and easy loved it

ANGEL
The ability to explain everything with detail and the attention we as a customer are given.

DELILAH
IÕve done my taxes with Jackson Hewitt for almost 3 years now and I think they do an amazing job and they always explain everything to me even if I have asked a question numerous time or if theyÕve seen that IÕve done my taxes with them before.

BALDEMAR
Jackson hewitt is great and the people that has help us for 8 years been so great and they explain to you step by step and we have never had any problems with the IRS.

LUIS
people that ask about tax preparers

HECTOR
Friendly and knowledgeable employees.

ROMEL
Because the refund was so accurate and my tax advisor had me aware of everything going on throughout the process. And on top all the benefits and peace of mind you get with jh.

VERONICA
I always make an appointment to void having to wait and my taxes are done under an hour

GABRIEL
A mi me hicieron los taxes muy rapido,sin alguna excusa o exeso de tr‡mites o papeleo,precentamos taxes extranjeros y no hemos tenido ningœn problema,en otros lugares nos dijeron que no se pod'a y o no sabian, la atenci—n que dedican es muy amable y dedicado,solo me queda decirles "muchas gracias".

CATHERINE
Great customer service. Very attentive.

JOHNNY
very good service

TERESA
The staff is very friendly and knowledgeable. V. Dominguez treats everyone like family and is eager to help.

CARMEN
Robert Apodaca and the entire Office #16772 in El Paso TX welcomed me, thanked me and handled my taxes with the utmost care and respect.

PEDRO
Muy atentos ,muy buen servicio y muy amigables

CATHY
The questions I had were answered in detail. There wete changes from last year to now that I was not aware of. My tax preparer advised me on tips for 2019 taxes.

MARTA
Very Happy with J H for the past 12 years!

MARTIN
Very good service

DORA
It's great.

ENRIQUE
Accurate, fast and very detailed

MANUEL
Conocimientos amplios de la Sra. Victoria Dominguez.

MIGUEL
Good people that work there and quickly done

MARIA DE JESUS
They are very good and expert.

JUAN
Por que son personas muy profesionales,son amables,y explican los pasos a seguir muy bien,por eso,yo los recomiendo con mis familiares y amigos, J. Hinojosa.

FRANK
We've built a relationship with one of your tax preparers, she is great!

ADRIAN
They are accurate, efficient, and very friendly. i have been a customer for years!

LUIS
Porque Vicky Dominguez siempre busca la major opcion.

RICHARD
Exellent and friendly service. Very knowledgeable.

CESARIO
I have been with Jackson Hewitt 4 over 10 years

RICARDO
Confidence in their service

MARTIN
The employees are helpful and patient, they made me feel like my taxes were their priority which is great!

VIRGIL
Friendly, professional, very knowledgeable, great experience.

PONCIANO
Knowledgeable and helpful

EDNA
Good service.

VICTORIA
Por su calidad de servicio

GABRIEL
Service was absolutely amazing. The provided amazing customer service and explained everything in a understandable way.

TANIA
The process was fast, and the people working there are very helpful and nice, they explained everything very well.
EARLY REFUND ADVANCE LOANS AVAILABLE DECEMBER 17 AT PARTICIPATING LOCATIONS
Save your spot by booking today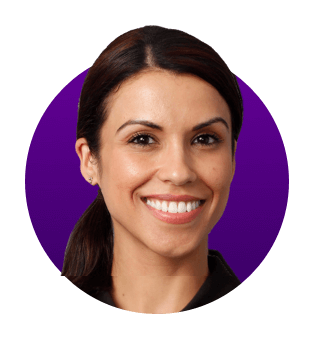 Why Jackson Hewitt®?
WE'LL MAKE IT EASY
We do the work so you don't have to worry. Open late and weekends, no appointment necessary.
WE'LL FIGHT FOR YOU
We're not tax machines. We're Tax Pros who are happy to answer all of your questions.
WE KNOW OUR STUFF
We'll dig deep to get you 100% Accuracy. Maximum Refund Guaranteed.