Edinburg, TX Tax Preparation Offices
811 S Closner Blvd
Open 11:00AM - 6:00PM today (local time)
View week
Call us on (956)435-8269
SERVICES AVAILABLE
Se habla Español
Refund Advance
Drop off available
Find an office with a particular service
HOURS THIS WEEK
| | |
| --- | --- |
| Monday | 11:00AM - 5:00PM |
| Tuesday | 11:00AM - 7:00PM |
| Wednesday | 11:00AM - 6:00PM |
| Thursday | 11:00AM - 6:00PM |
| Friday | 11:00AM - 6:00PM |
| Saturday | CLOSED |
| Sunday | CLOSED |
Reviews at this office
What others are saying..

HERMILO
Respectable and friendly lady, great service like always

JUANITA O
Great customer service good price

ALVA D
They explained me and answered all my questions.

ERNESTO I
We have been returning for years now. We have experienced customer service representatives that service our needs.

VELIA
I will diffidently recommend Jackson Hewitt to others great customer service and very helpfuls

FRANCISCO
Service from personnel was excellent.

CYNTHIA Y
Fast, easy , nice and I got a $50 gift card, it was a win win.

STEVEN
Excellent service. Very courteous and patience. Be going for 10 year now.

DOMINGA
Great customer service and attitude .

ESMERALDA D
Very good service

MONICA
excellent responses to some questions I needed answered

ALEX A
Because the staff goes through the process with you and lets you know what's happening during each step.

JULIAN
Friedly and nice people.

CESAR
Great service quick and knowledgeable

GERONIMO
Good service

RICARDO
very good service.

RAUL
Buen servicio al cliente

MELISSA
Person that helped me explained everything very well. I've been going to jackson hewitt for years and I was very happy this time.

GUSTAVO JAVIER
It's good

ANGELICA
i have been a loyal customer to Jackson Hewitt for some time now and would never go any where else for my tax preparation.

RUBY LIZETTE
Fast knowledgeable staff. The process and wait was fast and so was the cash advance

VALENTIN
Very nice personal and takes time to go over your taxes with you always happy

ARGENIS
Because Y'all really try to help out people especially around the holidays.

AMY
Good customer service

LAURA ALICIA
Fast smart and great service

MARTHA
Very helpful and friendly they help you with any questions you may have and theirs alot of locations where you can go and get help.

JUAN ANTONIO
Nice and courteous the lady was very helpful and knew exactly what she was doing

ISIDORO
Very courreous and very knowledgeable of everything plus they were giving information of what to expect all questions were answered without asking

MATT
Excellent customer service they provide to me and make me feel very comfortable when doing my taxes

GERARDO
Very happy with their service.

ANGELIC
Patient people that are working there

CYNTHIA
Friendly, the tax preparer remembered me, fast and efficient!

MARIO
They never make a mistake on my tax

OSCAR
Hey do good work reasonable prices and they make you comfortable as they work on your taxes

GABRIEL
Jackson Hewitt offers the best service to its customers

JESUS
Porque son muy serviciales y atentos

MARIA
Cause I've never had any problems. They know what they're doing and very good customer service too. Very polite and answer any questions you might have.

NOE
We have been doing our taxes around 8 years with the same lady she is very friendly.

KARLA
Very friendly, fast customer service and all my questions were answered. Very satisfied!

CESAR
Good service and agent very professional

RAMIRO
Quick and easy Positive attitude Willingness to help Clear at explaining the process

CECILIA
Great customer service. Explained everything step by step.

ESMERALDA
They have good service Susy Palomares shes always a good CoWorker.This is my Second year doing my income with this Company and With Susy and theres more years to come.

ADAM
Real good service great personality people always smiling very very helpful answered any questions I had so I would recommend Jackson Hewitt we friends

OMAR GUADALUPE
Great customer service

PEDRO
I had a great experience since i first did my taxes 5 years ago, and will continue going back!!

PAMELA
Extremely likely

JOHN
Quick and comprehensive service provided by friendly and professional staff. I feel comfortable Jackson Hewitt has my back each time I go to file my taxes.

MICHAEL
The employees were too kind and I love how they took their time to answer all of my questions.

NANCY LOREN
They explained every step.

LUIS
Very helpful and ansered all of oir questions...thank you so much jackson hewitt!!!!!!!!!!

JAVIER
Friendly environment

SYLVIA
The lady really knows about tax breaks..very informative..

MICHELLE
Muy amables y rapidos.

MIGUEL
Excellent customer service skills

ANALY
Great service

KASSANDRA YVONNE
The service was amazing. They helped me with whatever I needed and made sure I understood.

ERIC
Good price, fast service

RANDY
Great and fast service and knowledgeable people

MELISSA
Great customer service. Also providing the customer with a loan advance.

ROSA TERESA
Employee very help

JOHN
Great service and supportive and very knowledgeable

DELL
For they were fast and efficient plus each referal I recommend I can receive $20. Wow!

CHRISTIE
They have been the most helpful to my military family in an area far away from any military installations.

ELDA
No comments

MARIA
Staff was friendly and helpful.

MARK
Great customer service by far the best I?ve been treated and helped out,new all the answer to my questions regarding to my tax return

ALEJANDRA
Good Customer Service

HECTOR
Good service

MICHAEL
great sevice

RAFAEL
Awesome service and knowledgeable people

FRANCISCO
very friendly helped me with tips for next year.

DAVID
Been coming here for years

IMMANUEL
Fast friendly service

JOANN
Excellent attention to customers highly recommend.

JUANITA
Very friendly answered all my questions

ELOY
I feel that the tax preparer personnel are knowledgeable and answer questions with no hesitations.

BONNIE
Great customer service. All my questions were answer correctly

SAMMANTHA
Strive to help and make you feel as comfortable as possible, I will definitely be coming back.

DOLORES
my husband and I waited maybe 12 minutes and were helped right away and it only took like 20 minutes and we were done. the young lady that did it for us was awesome.

FERIN ALEXANDRA
They are very helpful and explain what they are doing so that I am well informed through the process. They also give me my choices while explaining how useful each one is.

HECTOR
Because they were very helpful and the process was done very quickly .

ERNESTO
Great service provided by friendly and professional staff.

ESTEBAN
Excelente servicio y atención despejaron todas mis dudas y exedieron mis expectativas en general todo fue atención muy profesional

GUADALUPE
Great service. I enjoyed the hospitality. So kind & so generous. I recommend them to anybody and everybody. It was pretty quick as well. They explain everything thoroughly. On the extent of repeating it 3 times, just for you to understand the process.

ANTONIO
Fast friendly service.

SILVESTRE
Employee very friendly and supportive.

WILLIAM
Personal and friendly service

JOSE
They are conveniently located. Staff is knowledgeable. They were extremely helpful. Very pleasant atmosphere.

VICTORIA
Very helpful nice staff.

ALBERTO
My tax preparer Susy is super friendly and professional. She took care of my wife and myself with the up most respect.

NAYELI
They have a friendly service.

IVAN
Enjoyed the hospitality I would recommend it. Thanks

JUAN
They always help us in every way possible. We are given great choices and always answer any questions. There is never any doubts or concerns.

EDUARDO
Siempre muy amable hace varios a¤os que le hace el income ami hija y a nosotros. Gracias

NOHEMI
I love how she took the time to explained the process.

TIFFANY
Cause I loved how friendly and fast the are.

ANGELICA
Explained everything step by step, very informative.

IRIDIANA
The process was fast and easy. The person who helped me out was very nice and helpful.

JOEL
We have built a great working relationship with our tax preparer

ERMELINDA
They are very kind and patient and very knowledgeable

LAURA
I file every year. Every time I file my experience is very smooth. Never have had a problem

LAURA ALICIA
Staff is friendly and helpful.

MAGALY
Friendly and fast

CATHY
Extremely likely

VERONICA
Professional staff, very attentive, went above and beyond, and provided additional information that I did not know.

STEVEN
Very good service

MARTIN
Very friendly location,help with the paperwork that is needed and information that is required

JASMIN EVELYN
Every year i do my taxes with jackson hewitt its fast, easy and stress free

JANETHE
Very friendly and fast

MARK
Thay have been getting better at taking care of the clients. And getting us more for our buck.

NAVID
Went well

MELISSA
Great service

ARACELY
Friendly staff. Fast service. Just what i wanted and the amount more less of what i expected.

KWANITA
Always willing to help even though we didn't have an appointment made to be a fast and simple appointment

ARACELY
Great service! Been doing my taxes with Jackson Hewitt past years and I'm very happy with the employees.

ELIA
They're very friendly

JOSE
Very informative and attentive. Been coming for 10 years

NATHAN
great service overall really felt like they take care of your tax

RITALEE LYNN
Very friendly and nice

MARIE
I always enjoy doing my taxes with you all and also enjoy my advance that I get with you all each year. I have never had any problems when doing my taxes with you all

MIRIAM
The service is great

IRASEMA
Great customer service. Answered all of my questions and concerns.

EDDIE
Excellent service and they give refund advance loans

MARTHA
Friendly, fast and accurate service.

GUADALUPE
You get half back instaed of waiting till the end of February

RUBY LIZETTE
Fast efficient friendly staff

NAVID
Super fast they gave me the advance that I need.

RICARDO
Very helpful and friendly people

CLARA
Excellent customer service

LAURA LEE
Very helpful. Kind people. Time efficient.

YAJAIRA JAQUELINE
They always give the most of my taxes, its a safe and reliable company.

ROSA
The JH Representative (Rosa Garza) was very courteous and helpful in preparing our tax forms. Took us in right away and answered all of our questions.

JESSICA
Great service advance refund.

BRYAN
I appreciated that she was extremely friendly not to mention extremely quick with the filling of the paperwork.Definately recomended to family and friends already.

ANTONIO
Siempre nos atienden muy bien.

CYNTHIA
They were very friendly, fast, and convenient! I will definitely recommend Jackson Hewitt in the future.

OSCAR
Great service

MICHAEL
Fast and effective service they answered all my questions.

JOEL
Very professional and explained everything very well

CRISTO
At Jackson and Hewitt I got Great service, friendly people and quick process. Very honest and great conversations. Very happy with my experience that is why I continue to go back.

CARLOS
Great service

EVA
Me gusta Jackson Hewitt porque siempre me atienden muy bien. Gracias

ROSALINDA
They are friendly

ROSA TERESA
The young lady that help me is nice, polite and very helpful

MARLO
Representative was very curtious and very attentive in explaining what I needed and what to expect if not prepared in having all documents.

PAMELA
Great customer service

EDGAR
Very helpful!

MARISA
Great customer service

IRIS
Because it was fast and easy. And the preparer was very friendly and professional.

JOSE
Nos gusta mucho el servicio y la atencion muy amables.

AGUSTIN
Because they guarantee their job

LUIS
Very pleased will recommend people over to your offices!

MARK
Because they are always trying to get you the amount you deserve, the right way. Plus they are very curtious.

ELIDA
Awesome service got my advance very fast.

NANCY LOREN
Is fast, and helpfu

JONATHAN FRANCIS
Great customer service

MERARI
Great service

ABIGAIL
Answered all my questions fast service.

LILIA
Best experience! great customer service, quick friendly!

IRIDIANA
Its so fast and easy.

MARIO
I being making my tax there and never made a mistake that way I always go back.they are the best.

AGUSTIN
Staff is very friendly explained me what was the best status to file.

NATHANIEL BRANDON
Good service

ANDREA YVONNE
they were nice and frendly

DELL
The agents at Jackson Hewitt are super friendly and very Professional.

ANGELICA
Es mi primera vez, muy amables y explican todo lo que queria saber buen servicio.

RAYMUNDO
They explained everything throughly, and with great detail so we wouldn't be confused. Helped me get the best of my taxes! Will go again next year, for sure!

DAVID
Friendly and helpful Blanca remembered my husband and I as soon as she saw us she came to help

STEVEN
Good friendly service.

CESAR
Staff is nice and courteous.

RAYMUNDO
Nos trataron exelente

ELISABETH
They did a good job

ROBERT
Fast and friendly

LAZARO
Employee was friendly and cheerful throughout. Explained us the whole process

JOSE
Very goo

EVA MARIE
I can ask questions and they are very polite on answering them. Its fast they know what they are doing. No headaches.

IGNACIO
Gracias por la atencion que nos dio la senora, nos explico todo el procedimiento y nos dio unos consejos para el proximo a–o, voy a recomendar a mi familia a que vayan a Jackson Hewitt.

CHRISTIAN
Fast and friendly service

JORGE ARTURO
Atencion. Calidad y conocimieno para generar el servicio

JONATHAN MATHEW
First time filling and blanca my tax agent was very friendly and helpful and explained to me what was going to be done step by step most definitely will be filling with her again

DOLORES
Great customer service and it was quick

SERGIO
Excellent service staff very friendly fast preparation and answered all my questions.

JOSE ROBERTO
It was so quick and easy and the J.H. employee helped me by answering all my questions....I had lots of questions.

DANIEL
Great service and resilts on my income

JUAN
They were fast and efficient & most othere tax offices would have taken there time but we always go to Jackson Hewitt for our taxes.

JESUS
Quick and good serv

SUSANA
Love their quick service

VERONICA
Fast service paid only $48.

AUDREY
The staff was really nice and they explained and answered all my questions. And they attended me quickly

SHANON
Ms. Marianina (Aka Ms. MnM) is the g.o.a.t.

ALEJANDRO
Very satisfied with the service only paid $48.

THOMAS
friendly service

RAFAEL
Very professional was knowledgeable about taxes.

ERIK ALEJANDRO
Excellent service and very helpful with everything we needed

DIEGO
very good attention fast service.

JAMES
Very thorough and knowledgeable personnel.

RAJENDRA
Good experience.

RAMON
Excelente atención

MICHAEL
Sevice

JEREMY GORDON
I will recommend to my family and friends nice customer service they gave me a discount.

ERNESTO
JH have done our taxes for several years now, and have earned our trust.

ERNESTO
Jackson Hewitt helps me to fell confident that I am filing my tax return the way it needs to be. Great service.

RICARDO
Very nice staff.

DOLORES
Any questions I had were answered, the agent who did my return was very knowledgeable and helpful.

JIMMY
Very impressed with the good customer service I didn't need appointment.

JIMMY
Muy amables rapido servicio me expicaron muy bien todo.

JOSE LUIS
I paid only 48

JOSE LUIS
Good people fast preparation for taxes and I got my money when was told

CHRISTINE
Went above and beyond to make sure my taxes were done right.

LEO
Good customer service very fast.

ANGELICA
Very friendly staff and helpful. Everytime i go see your location i get a quick hello and extemely helpful

LETICIA
Good friendly service

MARTHA ELENA
Blanca our preparer was very helpful and very knowledgeable
EARLY REFUND ADVANCE LOANS AVAILABLE DECEMBER 17 AT PARTICIPATING LOCATIONS
Save your spot by booking today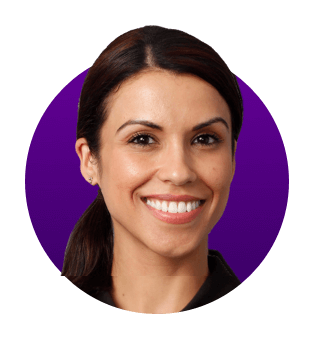 Why Jackson Hewitt®?
WE'LL MAKE IT EASY
We do the work so you don't have to worry. Open late and weekends, no appointment necessary.
WE'LL FIGHT FOR YOU
We're not tax machines. We're Tax Pros who are happy to answer all of your questions.
WE KNOW OUR STUFF
We'll dig deep to get you 100% Accuracy. Maximum Refund Guaranteed.