Corsicana, TX Tax Preparation Offices
1608 W 7th Ave
Open 10:00AM - 5:00PM today (local time)
View week
Call us on (866)259-1040
SERVICES AVAILABLE
Se habla Español
Refund Advance
Drop off available
Find an office with a particular service
HOURS THIS WEEK
| | |
| --- | --- |
| Monday | 10:00AM - 5:00PM |
| Tuesday | CLOSED |
| Wednesday | CLOSED |
| Thursday | 10:00AM - 5:00PM |
| Friday | 10:00AM - 5:00PM |
| Saturday | CLOSED |
| Sunday | CLOSED |
Reviews at this office
What others are saying..

SEGWENDOLYN
Fast friendly service/employees that know what they are doing. They explained everything clearly.

JOHNNY
Because they are fast and friendly n get the most money back that you can get,they are #1tax service.

JILL RENE
Great staff always friendly and efficent. Quick refunds and love the advance options

JUSTIN
Everyone was extra friendly and helpful. And as always give me the information needed

ZORA
Friendly helpful employee. They greet me soon as I came in a keep me up date on the wait

EMMETT
They are very helpful and knowledgeable about the business

MIRIAM
Very nice people

SHAMELIA
They are nice and fast

WALTER
Good friendly stress free places to file your taxes

ANNA
So nice makes you feel like your welcomed and like it's family . Highly recommended

OLGA
Debra was very helpful and explained everything thoroughly.

COURTNEY
Fast & great service. Extremely informative and the agents make sure you understand the information & process of everything.

CHELSEA LORAINE
I have used them for many years, the staff are very knowledgeable, thorough, and friendly.

ROBERT
Smart and courteous people about taxes.

MICHAEL
They are friendly and is willing to help you get the .it refund available for you

CHRISTIE
I have been doing taxes with Jackson Hewitt for a long time in Corsicana Texas. The ladies there are the sweetest and most kind people. They know what they are doing and very knowledgeable about the taxes.

KRYSTAL
They were great and made sure you understood everything that was being done. Excellent customer service

LATECHIA
I love the service

TAMARIA
Very nice people don't take long

CARMELA
They explain and help you get the best assistance to can receive

FREDDIE
They are friendly. We go to them every year. I will recommend going to Jackson Hewitt. There is one lady there is so nice and polite. Always has smile when we go there.

JORDAN
The ladies were so nice and helpful, they explained everything in detail and made sure we knew exactly what we were doing!

JOSE
I recueved my maximum refund with great accuracy through Debra Masey. ?

NAKIA
Nice people

ERMA
They were speedy and also helpful my kid had a blast at the play station. They money came in very handy in a time of need.

WILLIAM
very helpful and nice

MICHELLE
I have have been using them for years and have never had a problem. They are very easy to get along with and we laugh and tell stories.

LADONNA
Very helpful

CONNIE
Got it with then 1 hr

DEANNA
I have been with yall a long time. The ladies are always nice and very helpful. They helped me alot with College info needed and more. They are awesome.

RAY
Very professional and knowledgeable of tax prep.

MARQUAL
Because they don't charge that m

JEREMY
We have been getting our taxes done here for years and trust them very much. Good people.

MARCHEL
Good fast friendly

CECIL
They do a great job every year for me

JOHN
Good people

TIFFANY MAY
I have gone for years and they have always been very friendly and quick with their services.

KEVIN
friendly and helpful people

ALEJANDRO
First, the service is always great. We go in and the process is so simple and qyick. We have used the same Jackson Hewitt for 5 years now and never had any issues. We are always told about this year's changes and what to expext next

ESSANCE
They are very nice and they will work with you on everything. The waiting list is not long at all either, unlike other places.

JAMES
They very freindly and do a great job i tell all my frainds and family

BERNADETTE
All the questions I asked where answered and explained to me and also made sure I had all the right documents and asked for my Texas Driver license

JILLIAN
They provided quick and efficient results. I was explained in detail what the provider did to make sure I received all the refunds possible.

BOBBIE
Because I have had very good service without any problems they are very friendly and helpful

ELVIRA
I've been going there for 15 and have always had great service.

NOAH
Fast and easy!

TIMOTHY
good fast service

JONATHAN
Very fast and friendly people

MICHAEL
Great service

RAYMOND
Great informative service my preparer was top notch very comfortable

JOSEPH
We're in and out quickly and get the refund advance loan on our Jackson Hewitt card in less than an hour. And I'm always satisfied with the amount you approve for us.

GERARDO
Knowledgeable staff and quick service. They answered our questions in regards to the possible increase in our income and how to counterbalance at our pay/employer leve.

SHEREE
My aunt files every year. And this was my very 1st year being able to file and I must say I was highly satisfied and the people there were so sweet ????????

AUSTIN
Great service just a little high for them to do our taxes though. $450 is allot for 10 minutes.

GINGER
Because I have used Jackson Hewitt for years and I have always been satisfied.

RICKEY
They r really good

KENNAN
Because they have treated me wright for years and they have good professional workers there and they always keep my taxes in order...

VANESSA
Friendly workers and fast pacing

JOHN
Helpful with questions and very polite to my wife and son while we were there we felt welcome

ROBERTO
we always have a great experience and always get the most money they can get for our family

HAROLD
Excellent service. They answered all our questions.

NICHOLAS
They were nice, fast and detailed.

CIARA
I've been filing with Jackson Hewitt since 2010 and I've never had any trouble with them. The employees are very nice and act honored to help!

JESSICA
They are wonderful! Very professional and knowledgeable. I feel secure when they do my taxes. Definitely would recommend them to anyone!!

DIANA
The lady that did my refund was nice and explained everything to me

EBONY
The ladies there is friendly and very kind.

KELVIN
She was fast, polite and thorough.

TONY
we are well taken care of at our Corsicana Jackson Hewitt.

ANTHONY
very professional organization that i have had my taxes done for many years.

FELICIA
EXTREMELY

LLOYD
We use them every year and they are always very friendly and get us money :)

NATALIA
They make sure you know what's going on

RAMONA
They are friendly & fast , they explain everything to me .I am very satisfied

CODY
The staff were very friendly and courteous. They were very busy and still got me in and out in a timely manner. The woman that did my taxes took the time to explain things and how the new changes affected me and my family.

JENNIFER
Fast, efficient and friendly!!

TAMARIA
I like tha place

KATHERINE
They were very patient and took the time to explain ever

KELLEY
Always fast friendly service in corsicana texas

ERICA
I have been doing my taxes with Jakson Hewitt for 11 years now and they are always helpful and get me the most money back. They are quick and friendly i have never had any issues with my taxes and always got them back no issues. I will keep returning.

JACQUALYN
Because I've been going there for 16yrs now!! And it's very great business and the employers are the best!!

DETRA
They are always friendly, I've never had a problem with my taxes. Yazmin was fast and accurate

KAREEM
They was very f

MONICA
Fast & Friendly

JESSICA
Staff is awesome.

EUGENE
Friendly and they know what they are doing

JOHN
Just good people

ASHLEY
Great service

HAZEL
Very professional. Feels like you are at home with family when you walk in every year.

CHRISTIANAH
Great company??

YASMINDA
Great service and fast

WILLIAM
Everything went good

KRISTAN LYNNETTE
They treat you well. Fast friendly service. Explain everything to you

SANDY
Fast and friendly

JULIA
Good customer service

GABRIELA
Extremely satisfied! Staff was very friendly and courteous. I was very please with the wonderful young lady that assisted me she answered all my questions and explained everything as best that she could.

JENNIFER
This is the third year that I've used them and They are great! They have awesome customer service

ERICA
Teresa was very helpful in explaining everything. She let me know what was different from last year

ROSETTA
I have been with them for 6 years and I'm very happy and they are always so friendly

CONNIE
Good works that help people with there W2

DEREK
Always go there love the people

DELIA
They were very professional n very friendly and made me feel important and help me get the most out of my money

KATLYNE E
I just like how fast they get you in and try to get the most for your refund. Also the staff is very friendly I've never had a problem.

CAROLYN
Great service

JENNIFER
They are so courteous and professional. She made sure that I understood everything to the fullest. Just amazing work.

ROEL
Jackson Hewitt is quick and easy. I got my loan in less than 10 minutes after filing. The people who work there are super friendly.

DEANNA
I have used yall for almost 15 yrs. Always nice, helpful, and never had any kind of issues. Love the service always.

VERONICA
Friendly customer service

WALTER
Always done me right and very proud of the hard working staff there

ANDREW
Ive been going to jackson hewitt for about 12 years never once have i had any problems

TJ RUSH
Very good customer service and very friendly. I would love to come back every year to do my taxes. Excellent, fast and reliable.

JULANN
I have used Jackson Hewitt for 20 years and would not go anywhere else

CARINA
It's a 10 for me, simply because of how much they helped me. Made me feel secure, and let me know that I would be taken care of if anything went wrong.

JONATHAN
Very nice people and fast they take time to make sure you are satisfied and your taxs are done right

OSCAR
Very smart employee staff when it comes to taxas

JOSE
Ive been with Jackson Hewitt for 14 years now and I am very happy with the care and accuracy of my taxes being done.??

JIMMY
Service is amazing

STEPHANIE
They were friendly and nice. They made me feel welcome. I always go to Jackson Hewitt every year when my taxes come in. This best place I trusted.

CECIL
They are good at preparig your taxes with no errors or mistakes

FERNANDO
good service also help u with everything to finish ur taxes n real friendly , also real patients . so I'm willing to recomended

LESLIE
Quick helpful and professional

SHAWN
The service received was rapid the personnel was curtious committed to doing her job the best of her ability.

WILLIAM
The lady in Corsicana, I think her name is Melanie, was so helpful and very nice. Customer Service is very important.

GINGER
I have use Jackson Hewitt for over 5years and I have never been disappointed. I would like others to experience the same.

JOHNNY
They has the answers to the questions i had.

BOBBIE
Great service friendly and very helpful never have I had problem since I have been using their service

CHRISTY
Great service!

JOHN M
Great jobs

AUGUSTINE
They are good and i trust them I've been going there all year Even though its not the same people but i was impress who we got in Corsicana??

AMANDA
Great customer service

CODY
She was very quick

BOBBY LYNN
Friendly staff and can help get you through process quick and easy

TERRI
I've been with Jackson Hewitt for years an I love them

JESSICA
They always work smoothly and are nice. They know what they are doing for sure. I feel comfortable having them take care of my taxes

SHELBY
Very friendly staff. Very quick to respond to customers. Greets customers promptly.

AUSTIN
My wife and I have been going there for a couple of years now and they are always nice and professional.

ANGELA
Theresa really helped with my return

BLANCA
Very kind and quick while filing and have toys for the kids so they don't get grouchy or bored

AMANDA
Friendly service

AMANDA
I've had my taxes done every year for three years and I have been very satisfied

DONALD
Have been with JH for the past 8 years and have always had the greatiest service and friendly people.ive never had an issue with a return

MELISSA
Cuss they wear vary nice and helpfull in our tax exrance and. Friendly

KATHY
Their personal service !

HAGEN THOMAS
Always so helpful

MICHAEL
They helped me the most I could on my refund.

SALVADOR
Yall are always so helpful and very friendly. You talk to us as we are doing them and make us feel at home

DAVID
Quick and easy service

JACLYN
Because the employees there are respectful and considerate of the fact that I have children with special needs and have never been judgemental. They've always been very helpful and aswer all my questions concerning my taxes.

TIFFANY
Great customer service

CODY
My person was awesome, she made us feel confortable and got us every dollar she could, thanks to her we're gonna have our wedding paid off sooner

DEKOTA
..

JASON
Great service, nice people and they work very hard to help you in anyway that they can

SARA
Because they are fast & friendly.

TIMOTHY
The lady I had, laci. Was super nice and very helpful. She made it seem like she was actually happy to help.

ELVIRA
Friendly employees and they know what they are doing.

HAROLD
We have been with Jackson Hewitt for 16 years! They have always been thorough, helpful, and kind. Plus we like the Gold Guarantee in case anything went wrong.

KAREN
Good service

JOHN
Because it was a quick and easy experience and would recommend it to a family member or a friend just for the simple fact if how the guy spoke to us and joked with us

THOMAS
Fast friendly service also the process didnÕt take long to complete

CAROLYN
Great friendly service

ANTHONY
the tax preparer was very knowledgeable and helpful. we have used jackson hewitt for several years and like the service we recieve.

TOMMY WAYNE
Always very helpful and friendly

CECSILY
They are very helpful I did not feel rushed at all.

MICHELLE
Very Reliable On every issues you have concerning your tax issues Very professional

FRED
Mary was awesome she had a great since of humor and we laughed the hole time. I will recomend her to everyone I know.

MORGAN
They were wonderful to my family an look forward to coming back NEXT YEAR!

KENNAN
Because they have helped me understand exactly what IÕm doing and the right and legal way to do my taxes I love there service....

ANGELA
It was quick and easy. I thought it would be a lot more intense. Great experience.

MICHAEL
very good and friendly

SHELIA
There great

MACK
Very Fast And Friendly Service. With that being said My First Time Filing my Taxes With Jackson Hewitt. From now on it Will be My New Tax Home. Thank God And God Bless.

JERRY
Its epic

LEKESHA
Great customer service.

KAELL
The woman that did our taxes was very knowledgeable, caring, helpful and she was overall amazing. She was polite and and answered all of our questions and we will always be a customer.

MARK
The lady we worked with was very friendly and we had our son with us and she was nice towards him and there were even toys to distract him while I did the paperwork.

JAMES
Fast and excellent Tax services, people were very friendly and helped explain things in great detail, I've been going to jackson hewitt for years.

GABRIEL
Really helpful

HAROLD
The tax preparer was very professional, courteous and helpful. This was truly a great experience for my wife and I.

JUAN
Customer first priority. As soon you walk in they greet you and they treat you with respect!

ROBIN
I love the freindly service and timely appt. Been going here for years

DANIEL LEE
Good service fast Y

SAMANTHA
They really helped me with everything

ROBIN
easy professinoll fast and nice

MICHAEL
They have done my taxes for many years and has done me right.

SONDRA
Very friendly easy going

SANDY
It was quick and easy. Plus friendly and helpful staff. No appointment was needed.

LILLIAN
The energy and people is so great. They are very welcoming when you enter into the building willing to answer any and every question you have.

STEPHEN
The lady was sweet and kind and help me understand what I needed to do to get my taxes done. I go to Jackson Hewitt because they are nice people and they help you get them done the best way. So I would most definitely recommend Jackson Hewitt to my friends and family anytime.

ISMAEL
Great service

JACK
They are very knowledgable.

GILBERT
All the Jackson Hewitt workers are willing to go the extra mile to make sure we as customers are satisfied and understand what is going on.
EARLY REFUND ADVANCE LOANS AVAILABLE DECEMBER 17 AT PARTICIPATING LOCATIONS
Save your spot by booking today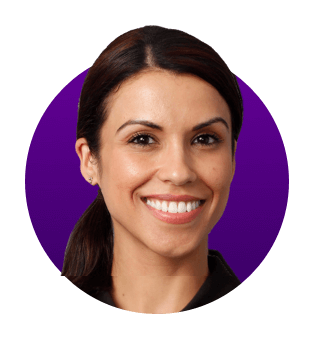 Why Jackson Hewitt®?
WE'LL MAKE IT EASY
We do the work so you don't have to worry. Open late and weekends, no appointment necessary.
WE'LL FIGHT FOR YOU
We're not tax machines. We're Tax Pros who are happy to answer all of your questions.
WE KNOW OUR STUFF
We'll dig deep to get you 100% Accuracy. Maximum Refund Guaranteed.