Corpus Christi, TX Tax Preparation Offices
3829 Us Hwy 77
Call us on (361)814-1040
SERVICES AVAILABLE
Walmart location
Se habla Español
Refund Advance
Drop off available
Find an office with a particular service
HOURS THIS WEEK
| | |
| --- | --- |
| Monday | CLOSED |
| Tuesday | CLOSED |
| Wednesday | CLOSED |
| Thursday | CLOSED |
| Friday | CLOSED |
| Saturday | CLOSED |
| Sunday | CLOSED |
Reviews at this office
What others are saying..

LINDA F
Have used several times and always been a good experience

JESUS
Fast Service and very good tax advisor. Great place to do taxes other than H&R.

DANIEL
She was friendly and it just felt like we knew wach other for a long time so i hope i will see her again next year

MARTIN D
This is my 3rd. Year and even though I have to pay the IRS my personal at JH are knowledgeable and assist in any way possible.

JANIE
They are fast and explanable about everything. Yrs I would recommend Jackson Hewitt to friends, family and co-workers

ERIC A
I showed up unannounced and was seen right away the employees were very polite and had manners and when it came down to doing my taxes they were very knowledgeable about tax info that I needed and had when I left to get other paper work the employee seated me right away to finish my taxes I would recommend anyone to do their taxes with Jackson Hewitt.

IZELA
Convenient locations and professional assistance.

ROBERT
Great Service

APRIL LYNN
Awesome service!

ELSA
Friendly place to go to do my tax return.. helps me out with any questions that I about my tax return

PAMALA
I like the way you handle your customers. The curdcey toward customers is great.

SABRINA
The local jh preparers are nice, quick and efficient. Absolutely wonderful to work with.

JOSE
We have been doing our taxes with Jackson Hewitt and we have been satisfied with our tax preparer and their professionalism. They explain everything to us in detail.

LISA
Very helpful with all information and quick process of filing taxes

NATALIE
Stefanie is the one that has helped me ever yr. She explains everything very well. She is also very efficient and does not take long. She is awesome and a very nice lady as well.

MICHAEL
Their real helpful with your tax

MARY
They are really great people I will sure send my family and friends to get there taxes there at Jackson hewwit

ROBYN
Fast and easy .

CHARLES
Very satisfied with effort

GREGORY
We had a wonderful experience! First time filing taxes was fun!

LYDIA
They give respect and listen well to what we the people have to say and make sure to get everything right and well intended. They also keep everything organized all together and make the process quick and easy.

BELINDA
Fast and convenient and representative very knowledgeable and friendly.

MICHELLE
My tax preparer was awesome. I loved her personality and she answered all my questions.

MICHELLE
Very nice customer service . I was pleased with my rep. She was quick, friendly, and very informative. Thank you.

JOE
Very helpful and friendly staff... Never a long waitin time. To the point and helpful

ASHLEY
I have never used Jackson Hewitt before and this year I decided to and the lady in the office that I talked to was over the top wonderful for us. Walked us through step by step and answered all the questions we had.

ROBERT
Very professional, courteous and friendly. My agent has worked with me for several years, so that's a good indicator of my feelings towards the service.

DOLORES
Never had any issues, I've been using Jackson Hewitt services for 7 years now. Great staff.

JUAN
There where very understanding.

MELISA
Super fast and friendly. Answered all of my questions. Would definitely recommend others to this location

ALFONSO
Answered all of my questions.very friendly and polite

ANDRES
Everyone Is Always So Nice. Patient With Parents That Have Kids With Them. Makes Sure More Then Twice That They Do Put In The Rite Information. I Love It.

ZACHARY
Stefnie was very helpful and answered all our questions. It was quick and simple. I'm definitely coming back to her next year.

MARIBEL
very polite

JENNIFER
The employees were friendly and very helpful.

DOMINGO
Always accurate and fast and attentive and the representatives always explain everything in detail so there is no confusion when preparing your income tax.

JOSE
Excellent customer service.

JOSEPH
Because They are fast

TIMOTHY
Service is quick and f

TANYA
Respect , detailed, asked questions to make sure they meet all needs. Would highly recommend and be using again.

VICTOR
Been there 7 years hood service

LAURA
There awesome

LORRAINE
Friendly service

RONICALASHAY
I've been going to Jackson Hewitt for 8 yrs.and I've been very satisfied with their work

ASHLEY
Stephanie has done my taxes for the past 2 years and she is very professional, accurate and nice.

ERNESTO
Great service!

LUCY
Great se

THOMAS
The lady that did our taxes was extremely helpful and she was able to get the information from my phone that I couldn't get myself(technologically challenged)

ROSA
Really satisfied with the service, explained everything I needed too know in full detail..i would recommend my family and friends to them...

TONY
Fast great service with no problems I didn't even wait that long when I got there so it was excellent.

ELIZABETH
Very helpful and friendly

MANDY
Because my tax preparer Stefnie did a great job in explaining everything to me

HOMER
Good service

REYNALDO
great customer service, friendly staff, answered most of my questions i had regarding mu tax return

TAMI
They know what they are doing they are friendly answer all questions and are prompt in taking care of any problems that arrive

FRANCISCO
Porque la ayuda quevme dieron fuel muy buena y los trabajadores son muy buenos con su trabajo y su for ma de trabajar es excelente

FRANCISCO
Great on service and having the answers to every question you have. They get the job done in a timely manner.

ROCKY
THEY help you with everythjng you need to know know about getting your taxes done. They are very respectful

NANCY
Stefnie wharton knew what she was doing and i liked how she knew so much about the job will come back next year for sure

RONALD
Tax Pro Stefnie Wharton is so professional. Makes filing taxes almost fun! Very informative and enjoys helping.

NICHOLAS
Just because the person I went with was always making sure everything was correct. She was super nice. So I def recommend them

JOE
They are very friendly. They do their best to get you a good refund

SAMANTHA
Because Gracie Obregon was an amazing help

CASSANDRA
It's simple and nearby and located at Walmart where I work at

MARIA
Good and friendly service and staff also explaining everything on your refund and excellent timing and people with a lot of experience

RANDY
It was fast and friendly service

CHRISTOPHER
The lady was very sweet and nice my wife and i didnt wait long at all and when it was our turn we sat inly for about 15 minutes the process was fast i will be returning next year

DANTE
Because Jackson Hewitt is known for there outstanding tax service and are on point with everything they do about taxes.

GUADALUPE
Excellent service Very polite

GILBERT
Friendly service. Quality people who know what they are doing

MICHAEL
I use to go with yawll years ago. I started again and your the best n very efficient also explain everything perfectly

DONNIE
Good service

NORA
Gracie was very knowledgeable and had great customer service!

MYRANDA
Very nice did everything fast for me and got all my money back

FRANCISCO
Well trained workers very good

THOMAS
Stephanie is very helpful and has been doing my taxes for many years.

SAVANNAH
I have never had a problem with Jackson Hewitt. The staff knows what they are doing and are extremely friendly. I will recommend Jackson Hewitt to everyone

MELANIE
I have used your srvc for many years

ROBERT
The agent was very helpful on explaining everything and answered all my questions

CHRISTINA
I had a wonderful experience

HECTOR
Good friendly and professional service

ELOY
They were fast and friendly. They answered all my questions. Also brought stuff to my attention,very helpful.

AMANDA
They were there to help you every step of the way and help you understand all you need to know.

ERIK
Every time I've ever gone to do my taxes with yall I'm always greeted with friendly face no matter how busy they are

NORMAN
We have done our taxes with them for several years and it's so easy, convienent and fast. The workers are very knowledgeable.

ERIC
Fast and extremely friendly

JENIFFER
Friendly service

SILVERIO
We moved to Texas 3 yrs. ago and had Stefnie working on our taxes every year. She explains a lot to us and always making us feel comfortable every time!

ESMERALDA
Because stefanie in the walmart calallen location is awesome ... ??

TRACY
Very helpful

JOSE
Good people working there very knowledgeable

RUBEN II
Friendly and fast service . The lady that help me perfect explained everything and answered all of my questions

APRIL LYNN
Service is really good. Staff is friendly and helping.

YVETTE
Easy process, great cust

JENNIFER
Friendly staff and fast service, I would recommend to Anyone .

ROBERTA
Jackson Hewitt provides accurate and excellent service to make sure you get the most on you're tax return and is highly recommended.

VALERIE
Everyone is so nice there and they do everything they need to do ..and its very clean in there.

MELISA A
The staff is super friendly and helpful

ELIZABETH
Very helpful and knowledgeable

TOMASA
They are very helpful and have more to offer in ur income tax..

ELSA
I never had bad experience with Jackson Hewitt

DWAINE
I like how friendly the staff is

JAIME
Good service and friendly staff also very helpful when asked questions i would recommend this tax service to anyone

RANDY
Very helpful & detailed Stefinewill be seeing me again. She answered all my questions with great information attched

CASSANDRA
Fast service. Easy access. And friendly staff. Easy to find location.

ELOY
The people are friendly and explain everything to you. If you have questions they answer them as well. If it's a question that stumps them as well they go to there co workers.

CHRISTINE
Very friendly

TAMI
Friendly efficiant and helpful educates you in your record keeping and goes the extra mile untill you understand

ESMERALDA
I loved how they took the time to explain all the changes and are very knowledgeable

LILY IRIS
Tax preparer was very kind and understandable

JUAN
Quick and easy

CHRISTOPHER LEE
Very friendly service. Enjoyed the customer service and helped every step of the process. Made it very easy for me and my family to do our taxes. Thank you Jackson Hewitt.

LORRAINE
Fast. Friendly service.

MARGARITA
Very friendly and very helpful

MARRISSA
Stefani was THE MOST wonderful woman to sit across from. Very professional and welcoming. She knew what she was doing and was very knowledgeable about what she was doing. Stefani was thorough and made sure I understood every detail. Stefani is definitely a people person and will be someone I hope to go to again next year!

KRYSTAL
I was and hv been very pleased with the staff and all the assistance they provided to me.

JUANITA
Great customer service & employees are very informative

CATHERINE
Good customer service. Very informative and explan the details of tax return.

MYRANDA
They are fast, they're really nice, and if you need help understanding something they will help you

DANIEL
Very nice and professional

MELISSA
Fast & friendly staff. The employees were helpful throughout the whole process. Very professional

CHRISTOPHER
Great friendly staff

CASSY
Staff friendliness, very informative, and always eager to help.

SHARON
Always very efficient and friendly. Great service. I have used them for years!!!

PAMALA
I have had good experience with yall.

NICOLAS D
Every year no matter which one JH we enter the staff is so welcoming and quick to us help and answer any question we may have.

DINORAH DELISSA
Quick

JOSE
10

MARIA SILVA
They are very nice and helpful

VALERIE
Service is awesome and they explained everything.

ROGER
Great service fast & friendly

JOSE
Excellent service

MICHAEL
Very hard working people that you can trust dearly with your taxes

SENOVIA
Lady was real nice and professional took the time to explain everything to us

ESTHER
Cause the agent explained detail by detail I've been using H&R Block for many years and they try and get you out of the office quick don't explain anything. Hoping to do business with you many more years. Thanks for having people so friendly working for you

JULIAN
Because Stephanie was very knowledgeable helpful in answering all my questions.she was very respectful ,I always tell my family to go to Jackson Hewitt .

BRANDON
Been with them for 5 years now and they are always helpful and kind and explain everything that might be going wrong

CHRISTOPHER
Because they were very helpful with my income taxes and were wil to help me understand the progress and how long it will take to receive anything back i would strongly recommended for other people to go here Because they are good people to work with.

THOMAS
Customer service and when I file the price is fair, because of all the forms I have to file with.

JOE
They gave great service were very respectful and helpful and we're very specific on details so was very much appreciated

ROLAND
Every accurate. Never had any problems with Jackson Hewitt

MATTHEW
The person helping me was very knowledgeable and helped walk me through the process. It made my visit so pleasant and easy to get in and out knowing that I was given the proper help.

MYTHANY ANGEL ROSE
They were very patient when I didn't have all my paperwork and they waited till I got all my work they were very nice

ELOISA
Good service and didn't take long

TERESA
Because Irene was kind , helping in explaining everything that was going on because itÕs been awhile since I have had to file taxes because of my divorce and she gave me a number to call just to make sure I didnÕt have an offset !!!plus she was super fast

DAISY
Very fast and friendly service, helped with all of my questions. Will always go back to Jackson Hewitt ?

VIRGINIA
Very friendly, caring, respectful,qualified,efficient, accurate & fast response on refund. They make you feel confident,secure,they take their time to explain step by step

KENNETH LEE
She explains well about the new tax cuts

HOLLY
They are great very freindly really nice amd answered every one of my quesrions i had

APOLINAR
She was friendly and fast.

MARIA
Quick and painless. Great customer service.

DEVON
Good service

DANTE
Great service! Fast and friendly people

JOSE
The lady was so nice and helped me learn and understand everyrhing for my first time doing taxes

MARIA
Great service your representatives explain everything about My taxes and they take you step by step

MATTHEW
They where exstremly helpful. It was my first time to file taxes. They told me in exstreme detail what they where doing and how to go about wvweything. The manager was just amazingly friendly.

MARISSA
Very fr

DALE ALAN
good service

KATHY
Our tax preparer was amazing and made us feel comfortable. She also made the process easy.

STEVEN
Fast friendly super nice showed respect

VERONICA LEE
Very nice people, very helpful quick to answer any questions you have & give satisfying answers

RONICALASHAY
Detailed explanation of tax prep
WAYS TO LIMIT YOUR FACE-TO-FACE TIME AVAILABLE
WE'RE OPEN STARTING DECEMBER 17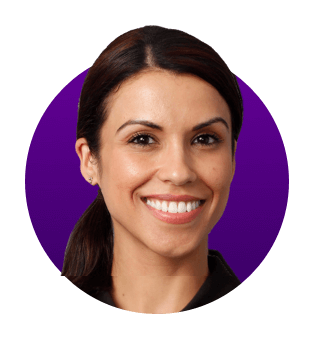 Why Jackson Hewitt®?
WE'LL MAKE IT EASY
We do the work so you don't have to worry. Open late and weekends, no appointment necessary.
WE'LL FIGHT FOR YOU
We're not tax machines. We're Tax Pros who are happy to answer all of your questions.
WE KNOW OUR STUFF
We'll dig deep to get you 100% Accuracy. Maximum Refund Guaranteed.