Corpus Christi, TX Tax Preparation Offices
4242 Ayers St.
Call us on (361)814-1040
SERVICES AVAILABLE
Se habla Español
Refund Advance
Drop off available
Find an office with a particular service
HOURS THIS WEEK
| | |
| --- | --- |
| Monday | 9:00AM - 5:00PM |
| Tuesday | 9:00AM - 5:00PM |
| Wednesday | 9:00AM - 5:00PM |
| Thursday | 9:00AM - 5:00PM |
| Friday | 9:00AM - 5:00PM |
| Saturday | CLOSED |
| Sunday | CLOSED |
Reviews at this office
What others are saying..

HOWARD
The local office staff is professional, efficient, and friendly.

CY O
Smiles the moment I walked in to the moment I walked out. Spoke to me real simple so I could understand what was going on.

RUBY C
Knowledgeable staff, expedient service. Dora Gomez, your employee, remembered me from having done my tax return last year.

PETER
THE LADY THAT DID OUR TAX WAS EXTREMLY RESPECTFUL AND VERY KNOWLEDGIBLE

MARIA
Because I love Jackson Hewitt and they will help you and go through every step with you and not let you leave till you understand ..

MONICA
The people who work for jackson Hewitt are very experienced in What they do and always have great advice

ANN
Fees are reasonable

STEPHANIE
Very friendly

KRYSTAL RAE
My tax preparer was very friendly and he explained everything he was doing in a way that i could understand. I will never go elsewhere for my tax preparation

JESUS ADRIAN
They gave me the help i need it they where so nice and i dont have to wait for money

CARMEN
Friendly customer service and my preparer explained everything to me thoroughly.

ESSIE
You all provide profession assistance.

FLORINDA
They attend to you professional and they answer to all your questions and they do not rush you and always with a smile

RACHEL
Friendly and fast

STEPHANIE
VERY FAST AND FRIENDLY.

ERICA
Good communication on information about the taxes.

ADELITA
Because it fast

VANGELINA
Very nice and quick!

JESSICA
My tax preparer was very friendly and informative. I feel like she really went above and beyond.

MATTHEW
Very friendly and very informative.

VALENTINA
Service was good fast and friendly

NATALIE
Been customer for 2 years, very helpful when need assistance with anything! Available year round to asst with any issue! Love my Jackson Hewitt

MICHAEL
Great costumer service

GARRY
Easy process and nice people that made experience pleasant.

JOE
Have been a customer for the last 19yrs due to the excellent service and products

DEBBIE
I love there service and the workers are always nice and helpful ??

RAYMOND
Fast friendly environment.. always helpful answers questions truthfully

CYNTHIA
Our tax preparer is informative and friendly so that keeps us coming back

ROLANDO
I got fast friendly service They kept my appointment Accurate work from very knowledgeable accountant

JOYCE
Because I have been with Jackson Hewitt for about 24 yrs and I have never had any problems. I get my refund right away.

ROGER
had a appointment didn't get seen until hour and a half later

SHERRY ANN
They explain everything to me and answered all my questions

JENNIFER
Great device and knowledgeable

CHARLES
Professional and knowledgeable

JOSEPH HUGH
Our tax professional, Amanda Moreno. Was beyond friendly and extremely knowledgeable. She had a firm grip on tax laws and up coming tax laws to assist in today tax return, as well as setting me up for next year...

KRISTOPHER
They answered all my questions. Had a better chance getting an advance loan then other leading competitors.

MELISSA
Very professional

OSCAR
I've been doing my taxes with yall for 5 years and yall always do amazing I'll never got anywhere else

KELLY
Y'all offer good tax and the refund Advance is really good so that's why I would do so

ANITA
The service is fast and the employees are very friendly

KRYSTAL
Friendly staff, fast service, love the advantage of the advance came I handy for the holidays

NORMA
Great service friendly staff, I have my taxes done there every year, wouldn't go anywhere else.

DAVID
Great service and fast

STEVE
Consistency

ALFREDO
Very fast service and great customer service.

CANDICE
Great Customer Service

ARLENE
Great service

ANGELITA
They are very helpful and respectful

JAMES
Experienced polite and very professional

LARISSA
I've never had problem with any of the workers they make sure everyone is comfortable and they are respectful. They answer all my questions.

JOANN
Good customer service

PRISCILLA
Great customer service and they will stand by you in all your taxes issues

JOSE ALFREDO
The workers were really nice.

MARK
Very helpful on tax questions and also helpful on having a loan offered to anyone before even filing my taxes

JOSE LUIS
Good service friendly staff Got out in a good time Quick service

ANNAMARIE
They r awesome people and always answer any questions you have

SARAH
Easy, fast and nice customer service

YVETTE
Y'all take care of your customers. Appointmen taken on time. And employees are nice and take time to see how your day is.

RENE
The staff was extremely friendly and helpful with every question I had to ask..gave me advice for future tax service options and had me out the door in no time..

SONIA
Cuz Ive always loved useing thus company and its great to pass on what Ive learn and love about useing Jackson Hewitt

TRICIA
Great,fast,and friendly staff. Always enjoy coming back to Jackson Hewitt! Audit protection also a plus :-)

GRACIELA
Very nice and knowledgeable on what she was doing.

JAMIE
Very fast service very nice staff

RAYMOND
Fast and accurate and an advance.

JENNIPHER
Great professional customer service.

REBECCA
The company has great people that explains paperwork

MELISSA
A fast service good recommendations

CHRISTINA
Very friendly,Patient and Plenty of Information

MARTHA
Very fast honest and great workers

LESTER
Ther are good

NORMA JEAN
Friendly courteos to people explain everything step by step

LYDIA
Because it was so easy.

KATHI
Very friendly staff and helpful

GILBERTO
Quick!

SELINA
I have come here for over ten years. There is always friendly service and very knowledgeable people working here.

ENRIQUE
Because ya are good at your job

YESENIA
Friendly staff

ROBERT
Simple, quick service, easy to get and promotions are what they say unlike some other places I've been to in the past

JULIO
Good jod and thank yall so much 10000+0000000+0000000000+

AMANDA
Good customer service

VERONICA
Love the service

AMBER SUZANNE
From walking in the door they tell you how to sign in. After that the wait isn't long at all, as long as you make an appointment. Even walk-ins don't have a long wait time before being seen. They explain everything while asking you the necessary information. They are helpful throughout your visit.

SARENA
Helpful, fast and always done right. Have been using Jackson Hewitt for 8 years now and definitely wouldn't recommend anywhere else.

DIAMOND
Great customer service, fast and sufficient. Polite employees

DORA
The service was great and the tax preparerwas very knowledgeable.

UGENIE
Ive been doing my taxes with jackson hewitt for many years and never have I been disappointed.

ANN
Because you guys are fast to respond and it was easy to do I will be using you guy again for next year

BRENDA ANN
Preparer was very informative about services and maximizing my refund she was very helpful!

DESIREE
It was fast easy and staff was friendly I was completely satisfied with my return numbers also the loan they offered was great as well I will be coming back here from now on

EVA
The professional and knowledge of the taxes using language to explain where you can understand.

JACK
been going to jackson hewitt for years and always a great experience

JESSICA
Very friendly

MICHELLE
Good locations and fast and friendly people ,did not have to wait long

ROSE
Y'all that very good with everything..

JENNIFER
I've been with them for the past two years this will be my second year and they've given me a great experience, and greatly appreciated help with a tax refund advance!!!

MIRIAH
Friendly service , Comfortable Environment! Fast services !

YVONNE LEE
Friendly staff

ANTOINETTE
They are awesome

DANIELLE
Very friendly staff, very helpful and amazing all around

MARIA
They're fast, friendly and they know exactly what they're doing to get you your money.

TRAVIS
Because of the great work and there is no wait time when you go for a appointment

JUDY
Awesome service

MARYANN
They are very friendly and amawered all my questions

MARTIN
Good service

JUAN
Fast and friendly service. The representative was polite very informational and got me the max refund possible.

RAQUEL
Very helpful and explained everything thing to me. Fast and very friendly environment.

ISMAEL
Everyone was helpful, nice and answered all our questions.

APRIL
They are very professional and was able to answer any questions i had and explained everything concerning my refund

THOMAS
Awsome expertise. Friendly, thorough, patient and very ethical

ISMERALDA
Nice people to work with

MANDY
Very great kindly service.

ROXANN
Fast and friendly service

DEBORAH
Everyone was very nice

LEANNE
The staff is professional and quick.

RICHARD
friendly and answered all my questions without hesition and provided thorough information thru each step of the process

RUBEN
They are friendly people and they know what they doing

CYNTHIA
Margaret Vela at the office on Ayers in Corpus Christi Texas took extreme care of me. I was bery reluctant to go back after 2 years when one of your agents did my return incorrectly and was very rude.

JENNIFER
Refund advance

KIMBERLY
They were organize, fast understanding and very sweet

JASON
Well it didn't take long and the worker was polite plus it isn't far to get there

JESUS
Great service

ANGILEE
I have been able to file for 9 years and I've always went with Jackson Hewitt. It is very reliable and I always recomend.

ELOY VILLARREAL
The tax preparer was really easy to talk to and rea had a great sense of humor. He told me what to expect and was very honest.

DESTINY
Because the employees there are friendly and very helpful to all customers from the front desk to the cpa itself

GEOFFREY
Very friendly

YVONNE
great service, quick & accurate

PRYCE
Quick and fast. Nice people. Got almost half my return back on the same day!

JOE
Very friendly and fast

ADAM
I have always used Jackson Hewitt and they are always courteous and friendly answers any of my questions and explains everything to me and I in full detail customer Representative is always smiling and nice

JOHN
It helped me file my taxes fast and with no worries and was able to give me a loan while it was being processed

MICHAEL
Great service agent was very helpful and very fast was in and out in less than an hour

RICHARD
Easy convient professional courteous service with a smile.convient locTions with purpose poised and ready to serve you.

JENNIFER
He was nice kind and answer all my question funny very nice

IRIS
Fast and easy

JASON
She took care of us and was nice

JOLYNN
They were fast and friendly

KENNETH
Overall great experience

JUAN
Because it's the best place ever people are nice and friendly and the tax preparer knew what he was doing

DANIEL
Excellent Service

JERRY
Because JH HAS TAKEN THERE TIME TO MAKE SURE ME AND MY FAMILY GET THE BEST RETURN ON OUR REFUND

ANDREA
Because they're just a great place to have your taxes done and take care of all your needs

WILLIAM
I've used Jackson Hewitt over the years usually fast and friendly service. Very helpful when filing taxes.

JOHN
Y'all dope asf

LIZA
My tax preparer was very friendly, we talked and cracked jokes. Great attitude!

DONELL
The service outs great! You get the most out of your refund.

BETTY
They're very professional and extremely friendly. They got me out in record time.

ANGELITA
Friendly and efficient staff. Discussed the whole process and answered mu questions

BRIJIDO
Everything went well i have no complaints just compliments

FRANCISCO
Elizabeth is professional, trustworthy and has proven several years that she is thorough and accurate filing my taxes.

JOSEPHINE
They?re patient and take real good care of customers would definitely recommend to others

MARIBEL
They are so attentive and very friendly. She explained everything clearly and the wait was not long .

MARIA
The lady was the best she knew all her stuff.

STEPHANY
Friendly and quick service

VICTORIA
The peole are really friendly and doing income there is the best bet for anyone i dont doubt yall one bit.

THOMAS
Fast and knowledgeable

TANYA
Very fast. The person helping me.

JOSHUA
Polite service and very helpful to questions asked. Also very informative to items of of information not known by me

ELIZABETH
Knowledgeable staff

AUDIE
They are super friendly all of the staff and have always done our taxes for us so we always keep coming back because they made us feel like family

LUZ
They had great customer service helped in any way possible! Was extremely great at explaining what I didn't understand. And was very patient.

CARL JOSEPH
They are friendly with a smile and they are willing to help in any way they can.

EVAN
Professionally very knowledgeable with all of complicated tax issues. Work very hard to insure that all legal deductions are covered.

PETER
VERY PROFESSIONAL PEOPLE

RAMON
The preparer was very friendly and kno

SOILA
Just went and had my taxes done...Mrs.Donna was very helpful and professional...She corrected information on my taxes that a other person had done for me...l have been going to Mrs.Donna for years now....Very nice and helpful

JAMES
I trust them

LATAVIS
I went in for help with I made on my tax return. The associates had no problem with helping me find and fix the problem. She even explained would could possibly happen when I file my taxes.

CHARLES
Very knowledgeable

JEREMY
Always the nicest people.

JULIA
Friendly..fast..helpful

DANA
Speedy service , and I have been with y'all for a long time ,

SUSANA
Very friendly and very knowledge

DAVID
The people who work there know the business very well.

REBECCA
Courteous, fast, & friendly service. Staff is very knowledgeable and exceptionally patient considering the large number of clients in the office.

OSCAR
Ive been filling my taxes with jackson hewitt for years and have never had a problem they are the best taxe service around!

ELIZABETH
friendly service

MYRTLE
Because it a great place With great customer service

NANCY
The employees are always ready to help n always have a smile

PAMALA
I been with yall for 8 years an always been helpful an great ..never plan on going any where eles

LAURA
Professional, fast and friendly service. They have answers to all the questions I had and when discussing personal information they tone their voice down.

TISHA
Very fast and friendly and go over your return with you and let you know as much information that is available to them to give to you at the time of your visit

ROBERT EUGENE
Friendly fast staff..good skilled workers took their time to make sure everything was right

GLORIA
I've always have had a awesome experience with your employees and always friendly and answers all my questions

MARIA
So professional

DORINA
Awesome customer service and very fast refund. The preparer was very nice and knew what he was doing. Awesome job

LINDA
My tax preparer was very helpful, she explained everything to me as a first time being here. She went above and beyond to make me feel like family.

VERONICA
Jackson Hewitt was very friendly, fast service and knowledgeable about the advanced loan!!!

HEATHER
Had good customer service and rep was very helpful and informative

ROBERT
Every year yall are so aware and just help me get the job done.

DANIELLE
Debbie was amazing! She was extremely helpful and kind. I highly recommend her :)

MARK
Excellent workers

DEBORAH
There's always good customer service and getting everything done in a timely fashion

WILLIE MAE
They do excellent

CHRISTOPHER
I use it every year and great service with results.

ADELITA
Your fast

MARIVEL
Very helpful and courteous. Tried looking very hard for my maximum refund. Would highly recommend jackson Hewitt.

IRENE GUZMAN
Great customer service

DOMINIQUE
They know what they are doing and are fast and very helpful.

CRISELDA MARIE
Very fast service with an apt of course and friendly staff

ELISA
Great Ser

AMANDA
I trust them to file my taxes properly and legally as required by government

JAMIE
Fast service ,very nice worker ,only waited 15min got seen ,and we didnt even leave yet amd money in are card ,best blessing ever

SALLY
Get a refund sooner

MARK
We?ve been going there for years and have always been treated fairly. They are quick understanding and very helpful. And they always remember us.

MARIA
Ur employees was very helper

LUIS
Gets me the most

REGINA
I been going to Jackson Hewitt for 11yrs and never burn me

ROXANNE
Quality of care received. Even though it was extremely busy, they did a great job of contacting you if you were next on the list so that you wouldn't have to stay waiting in the office.

AMANDA MARIE
Very friendly people.

DAVID
There friendly wnd very fast

MAYRA
It?s a great please to go and file taxes I so love i there I so recommend y?all

LETICIA ANN
Amanda is alwaysvery helpful

MARYLOU
I like how they did everything so quick didn't have no problems love how they recommended me to go back anytime The service was great I always choose Jackson Hewitt for my tax return

VIVIANA
Debbie was sweet and very helpful with the question I asked the company is well maintained

ALEXANDER
The service was fast and friendly

LISA
Easy going nice talkative friendly worried bout what we feel making us comf

MICHELLE
easy and fast

RANDY
Been filing for years with no problem what so ever they are great at there job and i highly recommend eveyone to file there taxes with jackson hewitt ...

LISA MARIE
Friendly and fast

ARTURO
My tax preparer gave more information than anyone else before. I felt happy for choosing Jackson Hewitt

IRMANTINA
They r very helpful

CARMEN
Great customer service

DELILAH
Employees are real nice

RACHEL
Friendly Fast dependable service

ALMA
I have had no problem with Jackson Hewitt for thr pass six years. They help you with anything you have questions with and very friendly staff.

MARIA
Very professional and helpful,also they know what they are doing....

CRYSTAL
Awesome service

MARITZA
Buen servicio

ANGELA
Always have the best service with your tax preparers. Always friendly and make me feel completely comfortable!

ALLISON
Great service very friendly safe always gets me in and out even when they are full of people and helps me with everything

LESTER
I've been going to Jackson Hewitt for 20 years I haven't had any problems. I always recommend them.

AMY
I LOVE THE STAFF THERE AT JACKSON HEWITT. I HAVE BEEN A REPEAT CUSTOMER FOR YEARS. THANK YOU FOR BEING WHO YOU ARE!

ROBERT
There great costumer service , and they give you the max refund you deserve!

JASMYN
Jackson Hewitt will explain in detail so you can understand your taxes and is excellent about answering any questions you may have about filling your tax return!

SHELBY
I had a wonderful experience. The wait was minimal, and the tax advisor was fantastic. He was knowledgeable and friendly!

ROY
Friendly and rapid service

SANDRA MORENO
Fast and accurate

ROBERT
Great jo!!

JOHN ANTHONY
Been coming here for years. Trust then to do my taxes right with no hassles

ANGELICA
Jh is a great tax service company! I've been with JH for almost 10 years now. No complaints whatsoever. Very happy with the service they provide!! Keep up the awesome job everybody.

ANDREW
Courteous, Friendly and fast service. Always trying to help you and answers all questions.

ADAN
They are very professional and very nice to their customers

KRYSTAL
It was a great experience

JENNIFER
I've been with JS for many years and their great!

TERESA
They are courteous and friendly.

NELDA
Great customer service

WHITNEY SIMONE
I would recommend Jackson Hewitt to friend and family because I have been with them for 5 years and they have always done such a great job and been super friendly. Oh and not to mention they have never made any mistakes that I've had to go and have fixed.

JUANITA
Cause they are so friendly and they explain everything to and I never had any problems with them and I beening going to them for 12 years already and I highly recommend them

VERONICA
Buen servicio

PAULINE
They are very fast ,friendly,and know there job very well.They are also very well trained will explain everything to there customers in detail

SANDRA
It's been over10 years of awesome service with Jackson Hewitt. The staff is very friendly and very cooperative of their services to myself and family ,friends as well. Thanks again for another great year Jackson Hewitt.

TIFFANNY
It was my first time doing my taxes alone. And she was extremely helpful and willing to be patient with me in answering all my questions I had.

CRISTINA
Very friendly people and go over everything with you through the process

ERICA
Always friendly..never had a problem filing.

CASSANDRA
The customer service by my tax preparer was amazing.

DEBRA
Nice friendly ,fast service love it

TERESA MARIE
Preparers are very knowledgeable and friendly

WILLIE
Great and accurate service. Wonderful promotions

SHIRLEY
Because I like Jackson Hewitt personally myself

THEODORA
Amazing and explains everything in a good way and if there's any miss take they help you fix it perfect thanks keep up the great work never change thanks again

NINA MARIE
There staff is so amazing Never have to Waite

CLARISSA
They do a great job every year, I always go to the Ayers location in corpus Christi texas

LETICIA
Great expirence with Ms. Stefanie. She was very knowledge able

RAFAEL
Great service, very helpful

ROXY
tax preparer stefnie had an awesome attitude & was detailed about my return & explained things well

MOISES
Because it's a good tax never have a problem

ELIAZAR
I've filed 2/3 years already and not once have I had a problem with customer service or getting my tax refund back

MICHELLE
I've used your services for more than 15 years and I have never had to worry about my return. Safe hands is a sure thing at Jackson Hewitt.

LAURIE
take all your docs and the tax preparer does all the work... and in 10 to 20 min you are done... quick

MIRIAM
Staff is very professional I keep coming back every year. I recommend all my family and friends.

BRANDON
Because I got the lone as soon as I walked out the door really good place I love jackson Hewitt i will got to jackson hewitt every year.

SOBEYDA
Great ppl and they exspalin it right to where u understand

JENNIFER CHRISTINE
Quick and easy service

LAURA
Good friendly people

VENESSA
Jackson Hewitt is a good tax service fast and easy process and explained everything to me and showed me my results

TASHA
They double check their work and will take responsibility for any mistakes.

LINDA
Knowledgeable staff. Very efficient.

MICHAEL
Courteous

JESSE
The people there had good customer service, were very informative, fast, and I was very satfied.

SERGIO
Very courteous and knowledgeable

SAMANTHA
Awesome

ISABEL
I've just had an awesome experience with Jackson Hewitt. Workers are trained very well and they always call and ask about my experience. Not only that I've never waited long for services.

LAUREN
Very nice people.

SANTOS
Your the best and fast

ANITA
Great worker and friendly

JUAN FERNANDO
the services was very good

ROCIO
Always ask the right questions to get the best returns. Extremely friendly representatives

GINA
I like the friendly service Their knowledge on every individual tax return is awesome

JESSE
Good association

FRANCISCO
Great customer service and answered every question I had .Everyone was extremely helpful.

OSCAR
No wait Fast and easy service was in and out less than 30min .

BRENDA
Service is great been worg jackson Hewitt for tears.

MICHELLE
Their awesome

TAMARA
Customer service

FELIX
Because it was a nice and friendly visit and I got helped a lot and I think it was worth it going there

JOHNATHAN
It was very easy and the tax preparer was very nice. I got my money in less than an hour. Thank you

VICTORIA
Because they are very helpful to there customer

OSCAR MORENO
The lady that attended to me was very helpful and knowledgeable. Any questions that I had, she had the answer.

LUCIANO
Y'all have good service

MELISSA
Very helpful and answered all my questions. Explained everything. Job well done.

DENESE
It was fast & easy

ARTURO
Fast, friendly, and very knowledgeable service. I would definitely recommend using them all the time. Was in and out in 20 mins. Go money same day.

MARLENE
I've been doing my taxes with JH for years& I'm satisfied with you guys

JOSE
Very nice an polite an didn't take a long time to do tax return an very respectful an kind

VICTORIA
I find Jackson Hewitt tax service to be very accurate and I am very satisfied with the outcome of my return.

VANESSA
Beth is so wonderful and explained everything so well !

BRIANA
Friendly and helpful

DAVID
I've been doing my taxes with Jackson Hewitt for over five years. The service has always been top notch.

MARK
Jackson Hewitt is very friendly and fast service. I've been dping my taxes there for years and they always do it correctly.

FIDEL
Vary nice people and they explain vary well everything they are doing and the process

HATTIE
Very satisfied with service

SAN JUANA
Very nice & knowledgeable peopple

JAZMIN
Very friendly service and quick

BRENDA
Very friendly and helpful

NORMA
Good service for the past couple of years

JAIME
Very quick and to the point. Very personable.

JEANETTE
I will always recommend JH cuz u guys are fast professional and treat customers with respect and yall always make sure to do the job right the first time around

VICTOR
The lady that helped us was very friendly and helpful making sure we were good

MARIA
Fast

ELOY VILLARREAL
The tax preparer got me in and out quickly, she was very helpful and friendly.

BRIANNA
Fast professional service. Explained herself thoroughly and answered questioned to the best of her knowledge.

LAURA
They have taken care of my taxes no problem for 15yrs.

RICARDO
The tax preparer was very nice

BEATRICE
Very friendly staff made me feel very comfortable on answering my questions

EDWARD
Great c

ERIKA
They helped me with my taxes to the best of their abilities. I always use Jackson Hewitt.

SAN JUANITA
Great customer service and very fast

KAROLYNN
The representative was very helpful in explaining the process and assisting with making sure I was a satisfied customer.

VANESSA
Very quick and got me the maximum amount... Ms Margaret who filled my taxes for me was also very friendly and explained everything in detail for me ..

JOE
Good customer service and. I liked the refund loan of 500 dollars

CARL JOSEPH
Fast and friendly service.

JESSICA
Excellent customer service

ANTHONY
Was fast and very quick

GABRIELLA
Nice people, quick, Great customer service. Definitely coming back next year. Never disappointed.

KASSANDRA
Great Service

KRISTA
Excellent employees

ALEJANDRO
My experience was one I felt at ease. Thanks to my Tax Pro Elizabeth Shacklett. I know am getting the best return possible.

PHYLLIS
Very professional, kind,

LINDA
Service is great

MARIA
They are friendly. They go through every thing word by word with you. Also they would help you with audit if it comes to that. They great you.

ANGEL
Very fast and straight forward, and if you don't understand they break it down and explain it until you understand.

YVONNE
Knowledgeable personel.

MARTIN
Fast service

MARIA
Angela was the best.

JOE
I have been a client for several years, Jackson personnel our honest and very knowledgeable. I feel very welcome and the staff is so helpful. Highly recommend.

IGNACIO
Excellent Customer Service

SABRINA
Great service

LAWRENCE
Very good persom helped with every little detail listened to our questions and helped as must as they cab

JANIE
Been going for years always fast friendly and accurate

JOHN
Its was quick and easy and very friendly lady helping us.

REYNALDO
Very nice and friendly and ready to help you file

ANDREW
They where very friendly n professional they had freash coffe and a play arear for my son it was a easy n fast visit

MARICELDA
They were very nice

JESUS
Good service with help on our taxes

JOSE EMILIO
They are very helpful and kind people.

MARY E
The hospitality I received from my tax preparer was awesome, she explained everything ,made me feel comfortable.

INEZ
They take time to explain

FRANCISCO
Jh is dedicated and professional. CUSTUMER IS FOREMOST IMPORTANCE. THE EXPERTISE IS OUTSTANDING.

BRIJIDO
They were wonderful

ABBYGAIL
Was satisfied

STEFAN
Dennis was very thorough and took his time preparing and explaining the process.

BRIANA
Great service head ache free

RAUL
They are very friendly and very helpful and answer any and all question that we had.

GEORGE
I like the way they help us and explain everything to us so we get it done right.

LUCIANO
Very friendly and well versed in all tax related info.

DAVID
Always a good experience for me working with JH staff.
EARLY REFUND ADVANCE LOANS AVAILABLE DECEMBER 17 AT PARTICIPATING LOCATIONS
Save your spot by booking today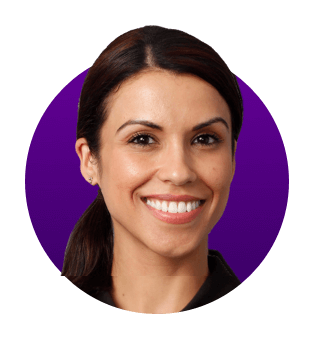 Why Jackson Hewitt®?
WE'LL MAKE IT EASY
We do the work so you don't have to worry. Open late and weekends, no appointment necessary.
WE'LL FIGHT FOR YOU
We're not tax machines. We're Tax Pros who are happy to answer all of your questions.
WE KNOW OUR STUFF
We'll dig deep to get you 100% Accuracy. Maximum Refund Guaranteed.