Copperas Cove, TX Tax Preparation Offices
2706 East Us Hwy 190
Call us on (254)526-8995
SERVICES AVAILABLE
Walmart location
Refund Advance
Drop off available
Find an office with a particular service
HOURS THIS WEEK
| | |
| --- | --- |
| Monday | CLOSED |
| Tuesday | CLOSED |
| Wednesday | CLOSED |
| Thursday | CLOSED |
| Friday | CLOSED |
| Saturday | CLOSED |
| Sunday | CLOSED |
Reviews at this office
What others are saying..

NORMAN D
Y'all did a great job helping me get my taxes completed

MICHAEL
Highly

JENNA K
Never had a problem filing the past 5 years love you guys!

DARRELL J
I had a nice experience with them

NELSON R
Accurate work done by the Jackson Hewitt professionals in preparing my taxes over the many years I have gone to them.

SCOTT L
Tanischa Banks took her time and made sure i understood, agreed everything. She explained every detail of what i needed and why, and what she was doing

TERRANCE R
Very friendly and knowledgeable people

THOMAS J
My experience was outstanding overall all of my questions and additional information made it an easy process

JESMAN MENDIOLA
Josse was very helpful and patient with us.

JAMES R
Very friendly and easy to deal with and the agents do a good job

DAVID L
The person who took care of me was extremely friendly and helpful. She explained things when I asked her questions. And I feel she was very knowledgeable.

WALLACE B
The lady was very knowledgeable and friendly. Did our taxes in a timely manner and gave us time to think how we wanted to complete them because we owed money.

THOMAS
My tax preparer was awesome. She was very patient in helping me understand my taxes.

TAMRA
They where every helpful and the explained all my taxes to and explains why I was getting the amount I got on my tax return and got my appointment sent up for me

TONDALARE
Was very friendly and helpful.

MARIA
The lady who helped me was very nice and helped with all my questions.

LYNN
Extremely likely, it is great that you provide a means to get some of your taxes back immediately. Especially for those that might need it right away.

JASMINE
My representative was very helpful with the knowledge she gave me. She helped me understand everything before we proceeded

JACQUELINE
I enjoy the service the representatives are personable and courteous.

DAMON MICHAEL
Very thorough, explained everything very well

HEIDI
I like the service!

EBONY
great people!

TAMMY
I dont think i should have to give an explanation, obviously im satisfied with the service

JASON
Good help

JONATHAN
cassandra taber made the visit fast and knowledgeable now i acually understand how this works!

WILLIAM
They help me with everything and was nice with me

JONATHON
bexause convenyent

KENNETH
Because I think they did a good job

NECHELLE
Cassandra was awesome and very quick at getting me back to work.

DALLAS
They knew what they were doing from the moment I got their till I left and they were professional

ROBERT
A very easy process. My preparer was awesome.

DEANA
It's a great company

BILLY
We've been with jackson and hewitt for many years they've never screwed us over. They've also always answered all of our questions to understand taxes better.

HELEN
Very friendly and not only that very polite and they exactly what they doing and they explain everything very well

JENNA
aways have the best experience

RAYMOND
friendly very knowlegable

AGNES MARIA
Son muy atentos y calificados

JULIO
Great customer servixe

JESSICA
Fast easy and simple.

DAVID
I got great service.

ROY
Easy

SUELL
Haven't had any problems with filing with Jackson Hewitt.. refund amount is pretty accurate, referral amount is paid as promise

JAMES
they do great work for me

TULISA
Intelligent helpful knowlegle

LLOYD
They where very professional and made it easy as well as quick to fill my taxes

DEBRA
They are very friendly and I always schedule an appointment and I am seen on time.

JAMES
The agent we had was very nice and took the time to talk to i and my husband and was very patient when my husband had to go home and get my ID.

JAMELLE
Effective and fast accu

ARTHUR
We had our taxes done JH Wal-Mart Copperas Cove,preparer was friendly and knowledgeable. She explained everything and every step.

JOSE
she work with us.

ELMILYNA KARMEN
Because the service is always great. But Adrian was the best I have ever had! She is phenomenal!!

WALTER
Quick and easy process.

SAMANTHA
They lady who i worked with was quick at my tax prep and was very thorough she had great customer service it was just all around a wonderful experience

HARVEY
I standing custom service

RYAN
Great customers service

MARISSA
Cust serv was awesom

THOMAS
I have been with JH for over 7 yrs now and have been treated with the ut most respect from every agent.

STORMIE
It was quick and easy.

NAOMI
My tax representative showed a great amount of care of my issues and concerns. She helped me a great deal. I could tell she really cared to help me!

SHARICE
Speedy process...

MONICA
I like the service I get

ADALE
Petra is amazing. She is so awesome and lovely and very informative and helpful. I remember her from a few years ago as well. She is a doll and I love her 10/10 I will be coming back to see her next year

CARLOS
The process went very smoothly, my preparer answered all my questions and when all was said and done, I left understanding more about what to look out for in the coming year.

RUSSELL
Very understanding with me

JAMES
The woman/ Hewitt Employee who helped me did an awesome job. Her name was Cassandra in Killeen. I used Hewitt last year and will continue to because of my experience with her. Best Regards, James Crisp III

ALYIAH
Mrs.Petra Really Helped Me Alot It Was My First Time Doing My Taxes On my Own And I Really Do Like Her Alot For All She Did For Me And How She Broke Everything Down To Help Me Understand

CODY
They are friendly and quick there agents are very informative

CHARLES
Did a really good job at preparing my taxes, I just wish it didn't cost so much

NATASHA
I trust the service and I've filed taxes with them for about 10 years. Never had any problems

EVA
She answered all of my questions to a point I understood them.

DONALD
Very friendly and professional

CORY
The consultants are very versed and experienced in tax matters. They are also very considerate and patient.

CLAUDIA
Son muy amables y te explican todo muy bien

AJA
She was efficient and friendly. I didn't wait very long as a walk in customer either.

ASHLEY
Adrain was very personable. She went through each form with me. Also went over why i received the refund that i did. And even helped me understand and fill out an amendment I had revived from last year.

GEORGE ANDREW
It was easy and the staff is very friendly and helpful. Mrs. Petra Dale was knowledgeable and very thorough in preparing our tax forms. She was able to answer all our questions.

BREANA
The Jackson Hewitt tax preparers are extremely helpful and informative. I feel like all my questions were thoroughly answered.They definitely made me feel secure with my taxes.

JENNIFER
Ms Adrian at the Copperas Cove Tx office was professional, kind, and answered any questions I may have had.

DEBORAH
Very nice answered all my questions

LANCE
Great customer service. Explained in detail every question i had asked her. Gave me an opprutuity to gather all my paper work to be able to review my taxes and have the opprunity to receive a loan. I loved it.

LORINE
because they know what they are doing

SHELVONDA
Reginald Moore was great and talked me through all the steps when he prepared my taxes.

KENON
She was very helpful and made sure I understood everything she was doing.

DEYSHANIEK
Mrs. Petra Dale provided me with Fast and friendly service. She Finished in a timely manner and she also ensured that all my information was correct before moving on to the next step

CASUNDRA LEE
Mrs. Petra was very nice and explain every step that she was doing. As well ask questions to get detail information to make sure all my base of my taxes were covered.

TROY
They have always been helpful and spot on helping me

CODY
Easy not too much fuss

HEATHER
Adrian my preparer was very informative and very nice!! She was awesome, Copperas Cove Walmart location.

BRANDY
I have done my taxes with YÕall for many years now. not only do you charge less than anyone else yÕall have actually stood by your word and helped us. when the IRS needed more information on one of our dependence due to his mother trying to claim him when she shouldnÕt have.

DONALD
Great service.

CHRISTINA
They are will to work with their clients to ensure customer satisfaction.

MARK
Good,quick and painless services. Everything was explained very well and professionally!!

FRANK
I had a great experience with my service

ADINA
Customer service was great and fees were low

ANNA
I have gone to Jackson Hewitt for 4 years straight and I love how quick and easy it is.

ALVIN LEE
Because my husband passed away and they help me to understand everything walked me through everything answered all my questions I will do my taxes with them. Thanks so much

LEE
Great customer service and knowledgeable employees.

ETHAN EUGENE
The tax agent that helped me was very quick and efficient while also thorough, she made sure to explain things to me to where I could understand completely

JOHN
They were very fast! Friendly service ! They know the taxes very well.

ELISHA VAUGHN
Always had great experiences with y'all

DONNA
Reggie was fun

JASON
Great fast efficient service

ROBERT
Service was great and all my questions were answered by Petra!

MICHELLE
There Service was great

HELEN
They are very helpful very friendly and they explain everything very good make everything easy! And the customer service a big 10+

RICHARD
Good service

WILLIAM
Great customer experience. Staff is friendly and welcoming

MIMOKL
Very good service and fast

MONICA
yall provide a fast friendly and accurate service and are very informative about everything I NEED to know

DEBORAH
Your employees always courteous and helpful.

RICHARD
The agent was very friendly and did a Great job of explaining all the details to me. Your company surprised me on How fast you deposited the money to my account. Great job and I will highly recommend your company to all of my friends.

AMY HEATHER
While doing my taxes each step was explained to me in detail. Not only that but being a return customer I have recieved the same high quality service every year.

HEATHER
Good nice people

CHRISTINA
Very knowledgeable, they help to answer any questions I have. They are very fast and with little to no wait time. Everyone there is very friendly and helpful.

STEPHANIE
Great Service from Reginald.

FRANK
Done effective immediately and in a timely manner and I had all my questions answered so I could feel comfortable

KORETI
Ive been with the Jackson Hewitt family, yes i said Family for 5 or more years Their Always welcome me back with smile, They explain to me new updates and break it down in detail making sure i understand get the best experience.

SONJA
Very friendly, honest ,helpful, courteous , go beyond customer service and fast

DONNA
Great service and I have been with them for years and Jackson Hewitt has helped me all year round.

LINDA
Friendly and helpful service.

STEPHANIE
Helped and explained every question I had. Were on top of every detail to make sure Ill get my maximum tax refunds.

TRENTON
Hassle free, our representative was 100% amazing and very very professional. We would recommend JH to anyone and everyone

GRANT
Great service

JOSE
Very professional and through. Organized all the paperwork in a very efficient way. Explained all the steps that would follow.

KENNETH
They talked me on my level and made me feel comfortable. The lady who helped me was great.

ALTON
They are fast at there job

MARION
The Jackson Hewitt lady was patient and understanding of me. She helped me with any questions or if I needed time to pay with my bank acct instead of my credit card.

KRISTEN
The service my husband and I received was absolutely amazing. Our tax representative greatly helped us and informed us.

NATHANIEL JAMES
Jackson Hewitt is the best tax service in the state of Texas. And affordable.

TULISA
The tax preparer was EXCELLENT. VERY KNOWLEDGEABLE

BEATE
Very good and fast service, very friendly

WILLIAM
We had a fast and friendly service they got us in in a timely manner and the agent we had a miss Petia was really nice and a joy to work with would recommend

JASMINE
My service that I had with Jackson Hewitt was great. Adrian Atkinson was very helpful. I had came in earlier, to do my taxes, but then decided I wanted an appointment because I wanted to come during the promotion time and she said that was absolutely fine. She was very helpful and helped me understand my tax return.

LLOYD
I found the service I received to be very good, friendly and well informed.

KENNETH
Very professional, she me every steps of the process and answer every questions that I asked.

TAMMY
Excellent service

GREGORY
Muy amable y servicial, me explican todo acerca del proceso. Y la disponibilidad de los horarios.

ASHLEY
Adrian was so friendly and extremely knowledgeable on my tax return explaining every part to me in detail.

APRIL
Amazing staff and appreciated the attention to detail and customer services provided.

ROSE
Petra was very nice and helpful

TEAGE
Y?all were really good and helpful

STEVEN
Very professional, no hassle tax preparation. Friendly and helpful staff.

ANTHONY
Services a great and speedy

DONALD
Very helpful the went with all the paperwork and explain everything and where real friendly.

CHRISTOPHER
Because the service that was provided for me by the best I have ever received whenever I filed my taxes.

ARTHUR
Very satisfied with tax preparer. Very thorough. Easy procedure. Tax preparer was friendly and made us feel comfortable

KARIN
Petra is an excellent Preparer and has done my taxes for years. I am going to see for years to come. She is very knowledgeable and is always friendly and pleasant.

BRENDALYS
She was really informative. She answered all our questions. She explained everything thoroughly. She explained the process on how to submit our paperwork next year

ROBERT
Very professional service.

MICHAEL
Knowledgable and kind. Explains everything in detail.

DAISEY
she did a good job explaining the paperwork and my taxes papers.

JOSE
Great knowledge very friendly and helped with any questions we had we came in super confused and left with tons of kno

MARK
they were great with me

GEORGE ANDREW
The service provide by Mrs. Petra Dale was exceptional, very professional! All questions were answered and suggestions were very help

ELKE
My Preparer is Petra @ Cove Walmart. She is amazing and takes her time in explaining everything to me. I received excellent service and I will continue to see her in the future.

ARTHUR
The preparer was friendly,knowledgeable,explaining every step to us.

JAMIE ALLEN
Very good service

JASPER
They are good

JENNIFER
great service and the tax pros really know how to help with my taxes

DARREN
Really good service from petra

CHANDA
Excellent service

MICKEY
On March 29, 2019 Mrs. Petra Dale prepared my 2018 Income tax and she was professional, knowledgeable, and very pleasant. Mrs. Dale explained my taxes as she prepared them so that I would know what she was doing and she was patient through the procedure. I received my return on time and they were accurate. I will return, thank you.

LUIS
They were Quick. Professional and accurate.

ANGELLICA
The lady that helped us was very nice and clearly explained all the information to us while making sure we understood everything
EARLY REFUND ADVANCE LOANS AVAILABLE DECEMBER 17 AT PARTICIPATING LOCATIONS
Save your spot by booking today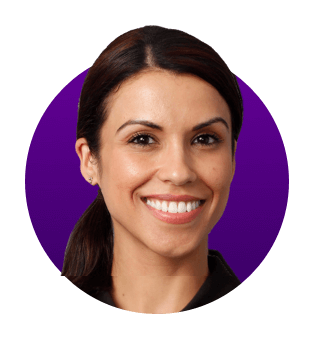 Why Jackson Hewitt®?
WE'LL MAKE IT EASY
We do the work so you don't have to worry. Open late and weekends, no appointment necessary.
WE'LL FIGHT FOR YOU
We're not tax machines. We're Tax Pros who are happy to answer all of your questions.
WE KNOW OUR STUFF
We'll dig deep to get you 100% Accuracy. Maximum Refund Guaranteed.