Bryan, TX Tax Preparation Offices
1601 N. Texas Ave. Ste 190
Open 9:00AM - 5:00PM today (local time)
View week
Call us on (979)764-1040
SERVICES AVAILABLE
Se habla Español
Refund Advance
Drop off available
Find an office with a particular service
HOURS THIS WEEK
| | |
| --- | --- |
| Monday | CLOSED |
| Tuesday | 9:00AM - 5:00PM |
| Wednesday | 9:00AM - 5:00PM |
| Thursday | 9:00AM - 5:00PM |
| Friday | CLOSED |
| Saturday | CLOSED |
| Sunday | CLOSED |
Reviews at this office
What others are saying..

JIMMIE J
The lady who did our taxes knew what she was doing, and met our needs.

CHRISTOPHER J
They were friendly, as well as educated; answering any questions I had with accuracy.

DAVID K
Great service, but it seemed like only one person there knew what they were doing.

MICHAEL N
We travels from North Carolina to have gabe complete our taxes due this office is wonderful and very helpful since my husband is an over the road truck drive

VIRGINIA ANN
Great customer service

AMOS
Was very please that explains everything so simple answered all my questions

GWENDOLYN
Because of the worker Ms.Melissa Bowers is very professional and caring about her customers. The entire office are quick and polite and they explains everything to you.

BERNICE
Friendly customer service

JOHN
Friendly environment and great sevice

TELISHA
they are awesome and get me back the most from my tax refund and i have been deaing with Jackson Hewitt for year's

JESSECA
The lady was very nice and she handled my business like it was her own. I been with jackson hewitt going on 5 yrs now

PATRICIA
She was very friendly. She made feel very comfortable. She was awsome

RINNIE
There. Good

KAZUMI
I have been a client seen 2006 and enjoy the people They have conversation with me like we have known each other for years. I always tell people about my years and experiences with the people I come across at Jackson Hewitt. I will be coming back there every years

MERLETRIC
They do a real good job on helping people and they are very fair when it comes down to getting your refund back

TIARA
Great customer service

JUSTINE
Great customer service !!! i've Switch over from hr block years ago never have nothing bad to say at !!!!! :)

CHRISTOPHER
Quick service

MELINDA
Ive been going to jackson hewitt for the past 10 yeARS AND I HAVE ALWAYS BEEN MORE THEN HAPPY WITH THE SERVICE I RECIEVE.

ANGELA
Great service

LAKENYA
Every year

AUGUSTINA
They acknowledge me as a real person, like family. I've been a customer for years now ao they're real familiar with me and very trusting! They're so down to earth but respectful & professional at the same time!

CRYSTAL
Great service

KAREN
They helped me alot

CASSANDRA
Great service

LATREKA
Very friendly and polite.answered all my question and left me amazed.

JONATHAN
Very nice people and helpful when I have questions they answer it I recommend them to a friend and I go work

RAYBURN
A great tax service get u back a good amount and I would recommend to all my friends

CHONUSSEY
They customer service is great, I used they last year and it was fan

NATORI
Because they help me quickly then any other tax sevices:)

JOSEPH
I was treated very greatly and felt welcomed. Thanks to Ms. Doris for helping us.

JEFFERY
100 percent customer service thats why i been goin there over 10 years

EBONY
Jackson Hewitt was a very easy way to have my taxes completed with little hassle and time. I did not habe to set an appointment and was able to get in and out in 30 minutes.

TROYNICQUA
Fast Paced And Nice

ELIZA
Helped me when i needed the most help

ALYSSA
They are very easy to file your tax return with and they try their hardest to get you the most back.

STACY
Great fast friendly service from the time you open the office door.

PATRICK
Great people

ROBERT REGINALD
she was very helpful

GARY
they are very friendly and help u in everyway they can great place to go.

MARIA
The people there are always ready to help u with any questions u might have, and are always ready to help u out.

WESLEY
Very good customer service and very helpful with any tax questions I had a+ staff

DORIS
Courteous employees that are professional.

JACOB ALEXANDER
Iv Used Jackson Hewitt To File Taxes Since I Started Filing Taxes And Iv Always Walked Out The Door Happy(:. This Visit Was Officially Professional And Mary Herrera Made Me Feel Happy And Really Pleased About Filing My Taxes. Im Really Thankful For Filing My Taxes Here Thank You Jackson Hewitt. You Guys Are Number One(:

ALVIN LEE
Fast convenient and friendly service

LAVITA
U have been going to Jackson Hewitt for many years Now and I have always enjoyed their service. They have awesome customer service and their work it fast pace and exceptional.

REGINA
Took their time and explained every step.

MARIESOL
Fast, friendly and convenient. I love the fact that they give you a chance to get an up front loan.

ERIKA
They are awesome people.

GARY
very professional staff. Welcomed us as if we were the only customers in the office. Checked us in promptly

JOHN
I have doing business with Jackso Hewett for 7 years and not one iss

KYLE
Great friendly and fast service. Always do a great job. Same faces each year that remember the customers

JAMES
I like it better because it safe been going for five year

CEDRIC
For four consecutive years, I have experienced very friendly service. To me, that is important.

DELIAH
Always fast, friendly and take the time to make sure you understand everything

VICTOR
Because I have had great service and been able to not only file my taxes but learns at the same time I have had a great opportunity with the employees and the have been excellent to me!!!

LAKENYA
Great costume service all year out and they have great people to help you with your taxes

KAYLEE DIANE
The staff is really nice and goes so deep into explanation. It was my first time filing and they answered all my questions and didn't make me feel stupid for not knowing what I was doing.

JONATHAN
Great customer service, willing to answer any and all question. Also very professional, explain the process.

KENDEL
Great service and curdius

ARTURO
The service was comprehensive

JUANITA
They do a wonderful job

CARLA
Melissa was very helpful

DAVID
Great service and they take their time to get it right

DARRELL
They do a great job!

DOUGLAS
Professional courteous and knowledgeable

LEYLA DENISE
Friendly staff and worked in timely manner

SAMUEL
We have been going to them for years, and just love our tax advisor. Douglas McMurray is awesome, he takes care of when we come in and never forgets who we are.

TAMEKA RYSHELL
Very welcoming and easy to understand overall great customer service

RACHEL
Great service

ALVIN
very approachable.. very friendly.. will explain everything thoroughly..

VIRGINIA ANN
Very kind patient and caring

REMIJIO JR
Great service. Friendly and helpful staff. Overall experience was welcoming. Nice comforting environment. I like the coffee bar and the candy bowl. It was a good experience. Will try to go again next year.

KALON
I picked 10 because the staff are easy going kind and caring the whole process was quick and easy and you could drop it off and have them do it while your out and they call you when their done

MARTHA
Professional and very thorough in preparing the paperwork. My 3rd time to use JH will continue to do so.

BRANDIE
Because my representative meet all my questions in a timely manner

CHRISTOPHER
Great customer service, as well as getting the customer out quickly. Since last year, they updated the location and it?s reallt nice.

MARK
They are so friendly and helpful and do all they can to get your taxes right.

JUAN
Because of the friendly treatment quickness and knowledge of the employees.

MILTON
I would recommend Miss Melissa to everyone I know. Shes the best

GARRETT
they know what they're doing

JOHN
been going to them for 5 years. always fast and friendly

TARA
Melissa Bowers is AMAZING at her job. I have never met a more professional and experienced Tax Preparer. Because of her I am actually getting my taxes done right this year with a REFUND!!! A HUGE THANK YOU to Melissa! You are truly a Blessing!

ROBERT
they got me caught up with 3 yrs of taxes in 2 days and got me a refund for all 3 yrs

TOEBEN
I have never filed with anyone else, my mom, sisters and aunt all file with you

TY BAILEY
great customer service

PHILLIP
We use it so they could also.

JOSEPH
EXCELLENT SERVICE

GABRIEL LEE
They are quick, helpful, and so far no errors.

SHARONDA
Nice pe

KAHLA
Fast, friendly, and accurate customer service. The advance refunds really cone in handy this time of year.

TYNISHA
They are very experienced in what they are doing and get you what you have worked for. Also very friendly.

CLARENCE
I have been with Jackson Hewitt for many years. They have never steered me wrong or made a mistake. I am very happy with their services. Thank you

BARBRA
Friendly efficient service

SANTRECIA
I have been going to Jackson Hewitt for more than 10 years and they always do a great job and are very friendly and professional

ELIZABETH
I like how they explain everything before asking. Always double checking before they do any summing. Very friendly and professional. Always do my taxes good.

TAMIKA SHUNETTE
I love the people there at location on hwy 21

ANTWANETTE
The workernwasnver attentive and explained the process thoroughly.

RAYBURN
Great tax Services staff was friendly and helpful

TAMESHA
Service is quick and the staff on Hwy 21 in Bryan Texas is awesome.

SHONDA
Fast service you in and out with 20 mins, Accuracy, Staff is very friendly

DENICE
They are very friendly

STEPHEN
Good work every thing

AMY
Great customer service

CHRISELDA
Very dependable

BERNICE
Quick friendly service

JASMINE
Melissa was very nice friendly super helpful. She talked to me the entire time while she file my taxes.

DABREON
Service is quick ' Agents extremely professional and kind and I always get my maximum refund

CONETRA
Customer service is great

BARBARA
Mary was my tax preparer and she was wonderful! She explained all the new tax laws and all my deductions. She was patient and understanding. I will refer all my friends to her. Thanks

DARIUS
There quick and friendly staff and they get you every dollar you des

CARILYN SHIRLEY
customer service great and fast

CHRISTY
Very friendly service and knowledgeable workers.

CARLA
Offer more support

SANDRA
I have been coming to Jackson Hewitt for years and they always do a great job

KRYSTAL
I tell everybody to go see miss melisa she always takes care of me

GUADALUPE ADELAIDO
They go out of their way to help me out. Everyone is always friendly and they make me feel comfortable

DEBRA
Because my return is accurate and I received the most!

ROY
They are very respectful and helpful on filing out your taxes

TAUSHA MEKIA
They made you feel comfortable and the staff was very nice!!

KAROL ANN
I have tried other tax services and have not had the accuracy and guarantee that Jackson Hewitt offers. Everyone there treats me with the utmost respect.

LAQUENTA
They are always friendly and quick

ERMA
Explained everything, nice and professional

JAMES
They are very friendly and take there time to make sure you feel comfortable. They offer snacks and drinks for the kids you bring in. They make sure they get you max back and done right. The place is always so nice and they greet you as you walk in to let you know they be right with you soon as possible. Love going there and will always tell people about them and always have mine done by them.

BRAQUAL
Because the people is kind & they make sure they give you back the max on your taxes @ you get approve for a loan .

BETTY
Good

BRANDIE
I will be bringing my daughter because the service was great and I deal with the same agent every year.

JUSTIN
Well, this company is the first real company that saved me when the time was right! With the new client extra promotion it helped me pay those bills that were over due. This is one of many reasons why!

MORTON
Employees were very friendly and did the best to get me as much back on my return as possible and to get me a tax loan the very next day.

MICHAEL
Great service been doing my taxes with them for the last five years friendly service

ANTHONY
My momma's the best

TAMESIA
Fast easy i came on a day i had to go to work they moved quickly the communications was good they kept me posted on my money and just making sure i was ok Thank You jackson Hewitt.

BONITA
All my questions where answered and he worked with me.

HUGO
very friendly and helpful staff. my form was explained to me very good and very proffesional

MONICA
Jackson Hewitt is always so quick and convienant!

SHANNON
They are real nice

RYAN
Fast and easy doing my taxes

MATTHEW
Because yall go the distance to make sure u get what ur owed. Plus customer service is great.

MICHELLE
They were understanding and explained to me what I needed to know

AMANDA
They help you with everything and get you the most money back.. I really enjoyed it doesn't take all day like other places

BRANDON
Because of the professionalism, consistency and friendly service. Plus they made the process fast and understandable

FELIPE
Very kindley people

PATRICK
Great

KEERA
Stellar service and friendly environment !

JOSEPH
I felt that the gentleman was warm and welcoming. He even helped answer our questions and explained very well.

YNASHA
Very fast and very dependable. They have wonderful service and they don't charge a lot to file taxes

TINA
excellent service re Melissa was so nice.

MEGHAN
Everyone is very professional and communication is great

ELIZABETH
Y'all good at what y'all do and fast.

DEBBIE
Very , very good customer service and Melissa in Bryan and her staff are great

JOHNNY
very nice friendly and helpful

EMMANUEL
fast and very friendly really helped me understand taxes

LISA
I've been going there since 2001 and become comfortable with Jackson Hewitt always taking care of my taxes

CONSOLO
Great customer service, friendly, and very help. Got everything done right

JAMES
They are friendly, they listen,and make u feel like family and try and find the best results on ur refund.

GUADALUPE
Great team

DEREK
Fast an friendly

SAMUEL
Great customer service. Friendly employees very helpful and fast paste environment. They make sure you under

KATHY
Fast

JORI
They were very nice.

ADOLFO
The ladies were very helpful and they knew what they were doing.

TERREL
they were friendly and fast

JEFFERY
I come to see Miss Melissa , I tell all my friends to go see her

BASEL
Gave great advice on how to do taxes and also taxes for a business, very nice and friendly people.

SAMUEL
I have the greatest respect for Douglas McMurray

JENNIFER
the service was fast, accurate, great customer service and very friendly staff

CLIFFORD
grate

MATTHEW
Very friendly and knowledgeable

HENRY
nice and helpful staff

BILLY
I usually do my taxes at bottom line book keeping but I wasn't happy with the price or the service. My cousin told me to go see Miss Melissa and I'm glad I did! She is smart and friendly and kept me blushing like a school girl from the time I walked in the door.

CORNELIUS
they are always great that's why I keep coming back

CORNELIUS
Nice people,who treated me like family.

TRINA
JH has done my taxes for over 10 years with extreme accuracy and percision

PEARLIE
Because i Been Dealing With Jackson Hewitt For Along Time And They Know How To Treat People's And Do Income Tax Right Just To Make You Happy And Satisfied..

PAUL
The way there staff handles there selfs they are very friendly and helpfull answered all my questions and gave me the most refund possible I would be definitely returning back to use there service

MICHAEL
Amazing experience. Very helpful and did an amazing job explaining in detail everything.

MARC ANTHONY
great customer service, family feel atmosphere just all around good people to go to for help with taxes.

ERNEST
Would absolutely recommend Melissa.

RANDY
My girlfriend makes me come see Miss Melissa every year she said if I don't she is gonna leave me. Just kidding everyone is always very nice and helpful and that is why we come back

MARK
Friendly and thirough

OSCAR
Friendly service, no complications location is great

ERIC
Crystal was very friendly and professional.

TARA
The employees are very friendly and informed. The office was very clean and professional.

CYNTHIA
They were very professional and efficient!

DARRELL
They treated us good

BELINDA
Very Friendly and smart. She kept a bright smile on her face

SHARONDA
A friend recommended Miss Melisa and I'm glad she did. Miss Melisa gained a client for life!

WESLEY
Ashlie was very helpful and answered all of my questions and walked me through all steps she was doing with me

WILLIAM
In all my years of getting my taxes done, she is by far the best. I recommend my tax lady to everyone.

DAVID
I would recommend Miss Melissa because she always friendly and welcoming. Best customer service in town. That's why we go to her every year.

GLORIA
Melissa makes it so convenient, she lets me drop my stuff off and then come back and sign. I don't think I have ever been there longer than 15 minutes.

JEREMY
Great customer service. Made us feel comfortable.

RANDY
Crystal was great. Very professional and excellent customer service.

JEREMY
Ms. Bowers made very easy and explained every question my wife and I had

DOUGLAS
knowledgeable preparers

MERCADISE JUSTINE
she was really nice

ALYSSANDRA RENEE
Very clean office. The music they had playing put me in such a happy mood. Friendly service and smiling faces! I had a very very good experience.

VANESSA
It was my first time doing my taxes and she made it really easy and explained everything to me and my mom is getting $50 for bringing me in

KAILE
They have great service!

SHERYL
Very good service

DAVID
They are awesome and Meissa really knows what she is doing.

DAVID
she was great and friendly

LAURA
yes, was friendly

ROBERT
They are always very knowledgable, friendly and welcoming

EDDIE
good service ; and correct and promptfriendly

COLBY GRANT
Service was excellent

DAVID
Fast and well priced.
EARLY REFUND ADVANCE LOANS AVAILABLE DECEMBER 17 AT PARTICIPATING LOCATIONS
Save your spot by booking today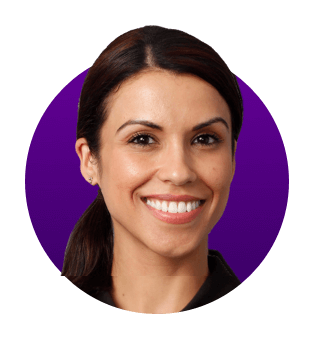 Why Jackson Hewitt®?
WE'LL MAKE IT EASY
We do the work so you don't have to worry. Open late and weekends, no appointment necessary.
WE'LL FIGHT FOR YOU
We're not tax machines. We're Tax Pros who are happy to answer all of your questions.
WE KNOW OUR STUFF
We'll dig deep to get you 100% Accuracy. Maximum Refund Guaranteed.