Amarillo, TX Tax Preparation Offices
825 South Georgia Street
Open 9:00AM - 5:00PM today (local time)
View week
Call us on (806)372-5878
SERVICES AVAILABLE
Se habla Español
Refund Advance
Drop off available
Find an office with a particular service
HOURS THIS WEEK
| | |
| --- | --- |
| Monday | 9:00AM - 5:00PM |
| Tuesday | 9:00AM - 5:00PM |
| Wednesday | 9:00AM - 5:00PM |
| Thursday | 9:00AM - 5:00PM |
| Friday | CLOSED |
| Saturday | CLOSED |
| Sunday | CLOSED |
Reviews at this office
What others are saying..

TUCKY
The woman who helped me, Crystal, was very professional and gave all of her attention to every detail of my tax preparation.

HELEN
They are friendly, courteous and work hard to get you every penny you deserve on your taxes.

JAMES D
They are really take in all of our information and get us the most on our tax return

MICHAEL D
,because they were great

JEFFERY D
Preparers are friendly, professional and thorough.

GEORGE G
They were extremely helpful in helping with all the question we had and suggestions as well!!!

RYAN
Amazing experience

JANIE
Because they are courtes and efficient

FREDDIE
They are good at what they do

JUDY
people treated me so good

SHAREE MONQUIE
Great customer service. They are always smile. Very helpful

TERESA
very friendly, knowledgeable and have been using them for years and been very satisfied with my experiences

CHRISTAL
Y'all a fast and do a wonderful job

LYNDSEY
I have done business with Jackson Hewitt for many years and I find them to be quick and efficient.

ROBERT
Our experience with them has always been easy and comfortable and we feel they do our taxes the best

ROSHAWN
The service was fast and accurate

DESTINI
Fast cash for bills

ALMEA
Fast & friendly

CHARITY
Friendly experience staff

YOLANDA
Staff is always nice no errors and just luv all the employees u guys train

MARISELLA
Jackson Hewitt employees are very professional and curtious. A very family friendly environment.

LESLIE
They were very friendly and helpful

AMBER
Always friendly. Remember my kids and ask how they are doing and want to see pictures of them.

ROBERT
Friendly people friendly faces, they are just so amazing

CASSANDRA
They r very friendly

LESLIE
GREAT SERVICE

KIMBERLY
I liked the customer service and the amount of time it took to get it done.

JUAN
They did a great job preparing our taxes as well as answered all our questions!!!

SAMUEL
Very good workers, fast fileing and are open really early in the year so we can get our money as fas as possible.

DELIA
The customer service was great l. From the front desk to the girl that did my taxes everyone was so very friendly and kind.

RAMON
They are very nice and loyal people

DONNA
They are very fast and respectful

NAVELLA
Tax preparer and associates were very friendly. They made me feel comfortable. I was very pleased. I will come back next year. Thanks for great customer service.

GUADALUPE
Very friendly people and helpful they know how to make you feel comfortable and they are fast workers

RUTH
Becaues there good and fast

EUSTACIA
Jackson Hewitt has been my tax service for many years. I am always a satisfied customer.

DARLENE
I have relied on Jackson Hewitt for 10 years and have been well pleased

SHANAVIAN
Great customer service. My lady that did my taxes for me was very knowledgeable about what she was doing as well as super friendly. I'll definitely be coming back.

JOHN
It is a very helpful and friendly and respectful place people can go to do their taxes

JOHNTHON
Extremely nice, very helpful in every question we had. Loved how everyone worked as a team and we plan on using y'all every year.

RYAN
I go there every year

BETTY
I have had great experiences year after year

LAUREN
They were friendly

LAQUITA
They are fast and friendly

SAMANTHA
very likely, very respectful and always trying to get me more! thank you

ANNA
Very friendly people to interact with. Always ask if there's any questions and very nice.

MICHAEL
People are very friendly and helpful

ADRIAN
They are very polite and very good service I never met such good people I was in and out there very fast and I will continue to use them

JENNIFER
Friendly customer service, they go above and beyond for their customers.

LOUIS
They have Always been amazing doing our taxes with great, positive people who work there! Their personalities are awesome too!

ASHLEY
Great deals smiling faces competitive pricing r adu to work staff caring enviorment

KRYSTAL
I always have a great experience with Jackson Hewitt. I always get treated with respect and kindness.

ADRIAN
Jackson Hewitt gets the most money for your refund. It's way better than the other company's.

KATHERINE
Very helpful and nice. Treated us like family. Good knowledge and made it fast and easy.

FRANCHELL
fast friendly service. I have used Jackson Hewitt for the past 4 years

NANCY
They helped me in a timely manner and explained details in a way I could understand.

JOSE
Great team and honest

VICTORIA
Explain the numbers

DORTHY
GREAT CUSTOMER SERVICE ASHLEY IN AMARILLO WAS GREAT

LANA
Everyone is awesome and quick

DELILAH
Great service

KATHY
Very friendly and answer all my questions.

ANGELA
She knew what she was talking about and answered all my questions and explained everything thoroughly.

DANIEL
Friendly staff

EDDIE
People are nice and there

ANGELIQUE
I am a Jackson Hewitt employee . And I also had my taxes started.

ROSALBA
Very freindly

JAMES
Friendly environment

SHANNON
They was good an fast

TONYA
It was fast

DANIEL
It was a very nice friendly environment and made filing so much easier! We go every year, and always will.

MILAGROS
They are always on point and do everything in great timing. Very respectful!Thanks

ANTONY
Worker are always helpful, explain everything in detail. They also are very nice & outgoing. My second year going to them & dont plan on going any where else.

WYTONYA
The tax preparer was polite

SHAUN
Very quick,and the people are trained to help you the best way they can,so yes I would highly recommend.

JENNIFER
Fast, friendly and affordable

SANDRA
No problem

CHARITI
I have been using Jackson Hewitt for a few years and it's always good when I file my taxes.

GERALD
Took my app online got me back quick and took care of us very respectivly

ADAM
Because I love what they did for me

JAMES
Great service

MICHAEL
Takes all the work out of doing it myself and saves me the time to do something else.

CHRISTOPHER
they gave us great service for the 3rd year in a row

ELDEN
LAdy was really nice to me and she got me wAter becUei just got work Nd was tired she know this good lady anelique

VINCENTE
Employee who helped me made sure I was going to get a refund.

MOMOH
Very professional quick on approvals and great taxes rates

ASHLEY NICHOLE KENT
Because every year they are very helpful.

BARBARA
The lady I worked with was very helpful and even though she was by her self and kept getting calls and other people coming in she was professional and quick.

NINELL
I had an odd return with lots of questions my tax person went out of their way to explain and answer every question I had. I left your office knowing what to do and look for on next years return.

ELSIE
Fast, convient, walk in service. Always friendly preparers.

JOHN
Very friendly staff, knowledgeable staff. And very helpful, I will definitely return next year!

WHITNEY
They where very fast and friendly and i didn't have any problems getting what I needed done.

KRISTOPHER
They were nice and friendly and answered all my questions accordingly and always had a smile on there faces

COLE
Great service by friendly people

MICHELLE
Customer service. Friendly staff. Looking out for the customer. Helped me understand all about my filing.

YOVONNE
They do my tax all the time

MAXINE
The staff was knowledgable and efficient

JENNIFER
I live the service I have gotten over the past 5 years. I highly recommend Jackson Hewitt such a great team thank you.

FRANCHELL
Awesome customer service with tax preparer Joyce Miller she explained the process beyond her will and Annette Williams got me in and out at the front desk with a beautiful smile

DARLENE
I always get good service there but this time Erica helped me understand everything while I was emotionally troubled she was patient,and caring. She was very knowledgeable

MORIAH
I've been with Jackson for 4 years and I do not regret it, very friendly service and they are very careful about what they do! Definitely the best ??

ANTHONY
Walked in and it was done in no time.b

CHRISTAL
They do a great job on my taxes

KRYSTAL
Great customer service . And I was in and out didn't take no more then 30min. Worker was very helpful

LUCIANA
They are very helpful and willing to help anytime I've been with them for 3 years and will continue to go through them!!

DESTANY
I have been to your competition and they suck lol . Yall are so nice and I'm always satisfied with the end results. I will for ever be a Jackson Hewitt customer. And will recommend you to everyone I know

SHAREE
Great customer service

TERESA
I have used them for many years and I have had no problems with them at all

SULEMA
I like the band peoples and y'all never done me wrong I've been with you for years I like the service I would recommend all my family to go to you

SARAH
I have been with Jackson Hewitt for a few years now and they are awesome and wonderful at their job!! All the employees are super sweet and nice!! I absolutely love them!!

LESLIE
GREAT CUSTMER SERVICE

DORA
Fast service, great customer service, easy, and reliable

BENJAMIN
Great people there to help. The information I was given wasn?t completely correct.

EDDIE
They where nice

TERESA
the ladies were super nice and treated my taxes as it was her own

SIERRA
Been dping my taxes here 3yrs. Love the people

SUZANNE
I like the fact that my preparer(Jeanette villegas) took time to go over everything and make sure I got the max refund.

HORTENCIA
The people will do there best to help you out. This is my second year and I like it.

SONYA
Friendly staff

SARA
great customer service

BRITTNY
]

ROBERT
they make the whole process very easy and the people there make sure to be polite , and so helpful

ADRIANE
Because they were very friendly and compass

JOSEPH
Always friendly. They treat you like your family and always explain everything to you about what is going on with your taxes

SUMMER
I have been filling for the last 9 years and experience is fast and friendly

RONNIE
They are friendly and there fast service

SANDY
They r friendly and explain everything ur getting charged for.

JOCELYN
Because they are so helpful and made sure I understood exactly what was going on. They made my family's Christmas with their early refund advance

VICTORIA
There fast and very helpful and friendly

JESSICA
They are very ftiendly people and let you know exactly what their doing

VERONICA
They are very helpful and are truly there for you. The staff was very friendly and broke down the details of my tax return so I could better understand the results! Highly recommend. Thanks

KATHY
They tell me all the information I need to know and get me the best refund and any questions I can ask them they help out

ANTHONY
Great service

ELIZABETH
They are nice, easy and very helpful!

MANUELITA
They ate great and friendly

CHASITY
Very friendly staff and quick and con

JAMES
There very friendly and they are very fast work people. And they make sure you understand everything.

ESPERANZA
Because it was efficient and a very relaxing environment

EBONY
Because I've had such a great experience

CORY
Very good

MICHELLE
Great customer services very friendly try?s to help no matter the sistution

JOSHUA
We have been doing our taxes though them for three years now in we really like how nice all the employees are there. And how good they take care of us.

CHRIS
Good service no waiting well explained all around good service highly recommended to others

TARHONDA
Great service. Very helpful and detail oriented!!! I didn't feel rushed yet it didn't take forever. So nice process.

GLORIA
My represent was very nice and informative

LAKINDA
I think you guys are nice, fast and very friendly . But most of all very helpful in the time of need. Thanks!!!

MARIO
We've used Jackson Hewlett for the last 7 years and have been pleased with the job they've done for us!! They are always friendly and helpful!

MARGARITA
The people are friendly and explain and answer questions I ever had and left me with no worries.

ANGELA
Everyone was helpful from the beginning to the end of the process. Everything was quick and painless.

EDNA
Very friendly

ASHLEY
Great service! This is my second year filing with Jackson Hewitt and I am just as pleased as I was when I first filed! Keep up the great work!

CHRISTOPHER
Friendly people

WILLIAM BURKS
Very fast and friendly service

AMBER
They were so helpful

TRAMAINE
It was fast and easy. Also, you don't have to worry about any mistasks.

LATONYA
Friendly staff, trustworthy.

VERONICA
I've been going to this company for years never had any problems and they are super friendly. I would definitely tell people to go to them.

FARAH
I had so much help and they were so kind to me I love filling my taxes with you guys

SERENITY
Very good customer service. Fast quick and easy.

MONICA
When u walked in I was greeted and every one seemed to care about u

BIANCA
I have been working with Jackson Hewitt for a few years now and I have enjoyed every time I've worked with them I will not go through another tax service again the staff is awesome and everything that is told to you is guaranteed plus with the advance is very helpful in time of need I am greatly appreciated for that as well thankyou for everything

REFUGIA
There is to work with

JUAN
Jackson Hewitt does a good job on our taxes. We been going to them for 4 years.

ELIZABETH
Never have had a problem with them and they can answer all my question at all times

DELISHEA
Because they have friendly service

CLAUDIA
Una forma muy correcta de esplicar todo

LAURA
Good atmosphere, i didn't have to wait long to be seen and LaQuita was very friendly and helpful. I will definitely be back to see her next year.

MELISSA
This is my second year with Jackson Hewitt and IÕm very satisfied and happy with my return they did an awesome job !!

GILBERT
Good service

JESSE
Excellent customer service.

SERENA
Service is always amazing, friendly, and fast! And I feel like my agent does her best to get me all I can receive in my refund amount!

JUANNITA
The workers there . Are very friendly..kind and generous.. the lady made me feel like I was amongst family..

DIANA
Employees are very friendly answered my question very helpful and treat me well great customer service

VANITY
My agent was so nice and made me feel so comfortable

CHELBI
Good people

TEDDY
They helped me get the most out of my refund.

MILTON
They are always super friendly

FELICITY
Ashley was very helpful a d incredibly polite and sweet. Very efficient

TONYA
A nice environment

JUATEVAH
Because they where very helpful an fast an tried to get me back the most pos

TINA
Me

BETTY
Every year I get great service. Quick and thorough. I walk away with a feeling of safety and security.

MICHEAL
Jackson Hewitt was awesome the workers there where so nice and they where really helpful and the lady her name was April she was awesome gave me hope and movation I can't say enough about her but thank u

DONALD
Fast friendly efficient

AMBER
Fast easy to file

KELSEA
Because couter service is good anad they work with you and make sure you get the best part of your money back

ANGHELICA
Fast n responsive

LATASHA
The person who handle my taxes was very professional and nice. She knew what she was doing and got me the maximum amount!!

ANGELIQUE
I'm very excited and happy about being an employee of GA Diversified and Jackson Hewitt. My franchise has instilled quality traits of how to be the best tax pro I can be . I have never had a job as satisfying as Jackson Hewitt nor have I ever been so proud to be part of this nationwide team

ALEJANDRO
They were good people and had patience.

MICHELLE
Fast friendly service. Always work to get the most out of your refund.

BRITTINY
Friendly staff extremely gel

ABELINO
Very professional and kind workers.

MONTANA
It's a great place to file your taxes great services friendly respect full and fast

PAMELA
They were real friendly when I walked in. They answer all my questions.

JAMES
Friendly

DAVID
Very professional workers and it only took about 30 minutes to get our taxes done.

ANGELINA
THEY KNOW WHAT THEY ARE DOING

STEFFAN
Quick fast and professional, friendly staff with attention to detail made the process stress free. Will definitely return next year.

LAUREN
Great customer service, super friendly, patient and awesome at explaining everything that we were going through

JAMES
Did fine job explained everything in detail, told how we could use the JH american express & apply for loans. Couldn't ask for better service.

YVONNE
A

AHMIQUA
Great customer service & you can get a loan before you even get your actual taxes back from the irs and it really comes in handy!

DIONICIO
Good experience with this company have been going the past couple of years.

SHANNON
Fast and efficient year after year

STEPHANIE
Super easy, fast, friendly service

JUAN
she was polite, friendly, honest, and if she didn't know the answer she asked her boss. I really enjoyed her company

LEE
Fast friendly service good terms

KATIE
Cause y'all did amazing

AMRO
profecional staff

TYRELL
The staff was so friendly and understanding. They pointed everything out and answered every question so I understood.

CONNIE
I have done business with the same agent, Crystal for 6 years. Very professional and the people are friendly and ready to help.

JOSE
IÕve used them for years and they are very helpful and friendly. TheyÕll get ya in and out quickly
EARLY REFUND ADVANCE LOANS AVAILABLE DECEMBER 17 AT PARTICIPATING LOCATIONS
Save your spot by booking today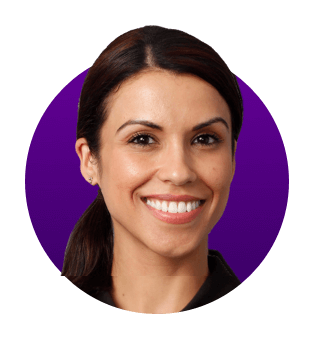 Why Jackson Hewitt®?
WE'LL MAKE IT EASY
We do the work so you don't have to worry. Open late and weekends, no appointment necessary.
WE'LL FIGHT FOR YOU
We're not tax machines. We're Tax Pros who are happy to answer all of your questions.
WE KNOW OUR STUFF
We'll dig deep to get you 100% Accuracy. Maximum Refund Guaranteed.