Muskogee, OK Tax Preparation Offices
2117 Chandler Rd
Open 9:00AM - 7:00PM today (local time)
View week
Call us on (918)686-6800
SERVICES AVAILABLE
Se habla Español
Refund Advance
Drop off available
Find an office with a particular service
HOURS THIS WEEK
| | |
| --- | --- |
| Monday | 9:00AM - 7:00PM |
| Tuesday | 9:00AM - 7:00PM |
| Wednesday | 9:00AM - 7:00PM |
| Thursday | 9:00AM - 7:00PM |
| Friday | 9:00AM - 7:00PM |
| Saturday | 9:00AM - 5:00PM |
| Sunday | CLOSED |
Reviews at this office
What others are saying..

BREANNA
I had great service and everyone was very polite.

DON L
We have always been treated well and the last two preparers we had were excellent.

DAVID W
Excellent device. If I had a question answered very promptly. Good communication skills.

CLEVELAND J
Great service

RAY
Very likely yall have alway had my taxes ready very quickly so yes highly

DANNY R
I received help in preparing my taxes from a very knowledgeable preparer that was very patient and took the time to understand my situation with my employer. My preparer was very cordial and friendly and has a great attitude.

PAMELA K
Very helpful and friendly

JOHN L
No big deal. Just been using for 14 years. Never any problem.

BILLIE
The staff were very professional, and knew there job.They went out of there way by helping with calling the as office and getting the right form for me.I was in and out less than an hour.My service person was nearly groomed.Good eye contact and treated me with respect.I have tried H&R and didn't feel that way.I will always use Jackson Hewitt in Muskogee. Thank you!

SEAN
Service was great! The people there were fantastic. Would have been a 10 if it was cheaper.

WILLIAM G
did a great job.got my taxes done in a timely manner and explained everything to me

JOHNATHAN W
great service

TAYLOR
Process went smoothly and the staff was very knowledgeable. Will definitely be a returning customer

LONNIE
I give her a 10, she was very helpful, friendly and dressed presentable and knew my expectations on hand.

JUDITH G
Always courteous, hassle free, doesn't take much time, it's a pleasure, not a dread!

DAZERAY
I think Jackson Hewitt is the best place to file your taxes, my mother recommend me and I'm glad she did because the workers have the most friendliest attitudes I've ever seen, Jamie Hergstorm is very nice, and she had a great smile the whole time she was filing my taxes and she kept great eye contact with my mother and I

RANDY L
Preparer was very thoural in doing our taxes.

DON L
I had my taxes done for many years at Jackson Hewitt. And this year my wife passed away and I went to Jackson Hewitt to have my taxes done. They do a good job and they told me since my wife passed away they was doing it for free it just blew me away thank you Jackson Hewitt

DONALD
Everyone was kind and helpful and professional

DON J
she was very friendly,fast and so much help.This was the first time i used Jackson Hewitt and it won't be the last...

DONALD R
Always helpful

CHARLES
Staff was happy, kind, & did a great job

WENDY ANN
Great job

JASON
Great experirnce

NICOLE
We have worked with Amanda the past few years and she has been wonderful & so have the rest of the staff & supervisors at the Muskogee office. They make doing your taxes easy & pleasant which says a lot since it's most always a dreaded affair. They have also been willing to work with us to make the services affordable & we greatly appreciate that! Thanks for your service??

JEAN
From our experience the past two years.

GROVER M
Terri Cantrell and her team have always gone above and beyond for us.

MARK A
I was very happy with the service that we received! It was fast and friendly!

TONYA DELORIS
Fast and easy good people that takes time to explain to me. We had a 7 p.m. appointment and was in the office before 7 p.m.

CLARENCE F
Good service , good people

SARA B
My tax preparer was professional, but also very friendly! She made small talk and we had good conversations about personal information that related to my taxes and just everyday life. She asked clarifying questions to help me fully maximize my refund and prevent me from owing more than I should. She was excited for my state refund and sympathized for my owing federal. I will definitely be back to Jackson Hewitt!

MARK D
LUCINDA PERRY PREPARED MY TAXES, ALWAYS FRIENDLY

CAROLYN
Friendly service, my preparer was amazing and always had a smile on her face. No matter how busy they were, every preparer that came out to the lobby were in good spirits

ASHLEY
They are VERY helpful and they takes they time when preparing your taxes and very friendly

NATOSHA
Because they're fast and efficient I've never had any problems

GLADYS
Customer service is always great & they explain it to the details about your refund

CHRISTINA
The Jackson Hewitt girls are very sweet. They work hard on filing our taxes, and it does not take them too long either. I honestly will not go anywhere else to file taxes..

MISTY
I've always did my taxes here. The workers are very friendly.

BRANDON
I've used y'all for the last 18 years and yall haven't failed me yet.

TEMARKEYA
I like the fast service. It's fast and friendly.

LACIE
money back quickly

NICHOL
Very friendly. And it did not take long at all. I have used y'all since I have lived here...

KELLY
I have used yall for 15 years and i have had great service with yall never been done wrong in all the years

GREGORY
Amanda was great !

BRIAN
Jackson Hewitt has the friendliest as well as the most professional tax preparers that you could ask for.

BETTY
Extremely helpful

KRISTAL
Friendly and helpful staff

DAVID
They are very good haven't had a pro

JUSTICE
I like how professional the staff is and the way they handle business.

KAYTLYN
They are extremely quick and very professional

MARVIN KEITH
First thing is because I've done my taxes there my whole life and 2 it's quick friendly service and there always open

KIZZY
Nice friendly and good

KRISTY
Customer service and taxes payee was great very helpful.

JUNE
Very professional, courteous and informative. Friendly atmosphere. Informed us of tax issues not previously known to us.

RENEE
Good service

FELICIA
I have always filed through Jackson Hewitt for 7 years and they have awesome customer service every year, they ask me questions and make sure everything is ok with me before they proceed. They are great

JAMIE
Filed my taxes here for 19 years now

JOHNATHON
I file here every year , great customer service, and I always leave satisfied with my results.

AARON
Courteous and professional

ASHLEY
Because they are reliable. They take the time to listen and ask questions. They are always friendly and greet you with a smile. Also with or without an appointment they always make sure they have time for you and don't turn you away.

TISHIA
I file with them every year and they never ***** wrong I always leave happy great service and all

KASTIE
The employees a Jackson Hewitt were very welcoming. The employee who helped me with my advance loan made it clear that if I had my last check stub from the facility I use to work at my loan would be higher. She was all around a great lady

CHELSEA
My tax consultant was knowledgeable and the process was fast and I got my money within minutes. Helped me out alot...

TREVOR
Very professional

BRIAN
Fast service. Nice employees. Explained everything very clearly. Carried on conversation to make it less boring

ERICA
Friendly service

CHRISTINE
Friendly

SANDY
Fast friendley informative service helped understanding the best ways to file to get you the most back

OIDE
i like the service

GOLDIE
They take the time to explain things

RAECHELLE
they were very helpful and so much nicer than the lady at hr block

MARANDA
I feel like they are good people to file your taxes through and they give you some great deals they are very helpful and outgoing and they help you the best way they can

RYAN
They were very helpful and answered all of my questions. Friendly and welcoming staff!

SEAN
We have used them for years and the service is great!

JOHNATHAN
Great customer service!!!

JODY
Fast friendly service they helped me with information to get the most our of my refund i have used jackson Hewitt since 2003 and will in the future

SHELBY
I love it my tax preparer was very helpful in friendly n help my do my taxes just right I recommended people come get your taxes done right

DEBRA
Great service

RAYMOND
Because it was accurate and correct and fast and the people working here are great

CHRISTINE
Friendly

ENOLA
Jackson Hewitt is fast and professional.

LARRY
She done a good job

MIRANDA
Very friendly and they know what they are doing

KERISHA
Because you guys do a great job.And I been filling with yo all for the past years

TONY
The agents at JH in Muskogee are always extremely nice and professional. They have always treated me as if I were family.

BENJIMAN
Very friendly, professional, and Amanda is awesome

VALERIE
becuase the person was very patient and helpful and answered all of our questions

OMAR
Very fast service and very helpful

JONATHAN
Great communication and friendly workers.

NIKHOLAS
They are super helpful and do their job well. Best customer service.

ERIC
Very good service and people are great to talk to and explaining things

TK
Like everything, fees were a bit expensive. Very friendly and helpful. Quick and easy.

MICHAEL
Have always done well for me.

KARLA
i've been coming here for the last 2 years & since coming here i haven't had any problems & the worth ethic from the workers are outstanding

ADAM
They are good to us and they are nice to everyone that's come in they help you to understand what going to be take out to pay the fee

DIDASHA
they help you get the right amout of money back. Love the advance they offer and the staff members are so amazing. You get in and get out all with a big smile thanks Jackson Hewitt

MORGAN
Very pleasant to work with, got me back the max refund over TurboTax

NICOLE
Very nice and friendly tax preparer

JAMYE
Friendly and wonderful customer service. Helpful with question pertaining to taxes. I feel went out of her way to make sure I got the full refund.

STACEY
Angelica was thorough, precise and very friendly service

JEANNE
It was fast and simple and the ladies there are very nice.

VALERIE
it fast easy and Nichole was very helpful and nice

MORGAN
very professional and nice

MEGAN
I've been there he past two years and was very pleased with the service and how helpful they was :)

SARAH
Fast and friendly

ANGEL LYNN
nice people

LORI
Amanda is always friendly even when my kids are being loud she plays with them and does her job at the same time

CHARLY
Dara Miller was amazing and answered all of the questions we had.

DUSTIN
Fast and friendly service

MISTIE
I've done my taxes with JH for 3 years and I'll keep coming back and recommending them.

JEROMIE
Always get a good return and a nice return as well

BRITTANY
Because the workers there are great and very helpful and fast not waiting time

DEJA
I've always used Jackson Hewitt since I start filing my taxes this year I was going to go to a family and when I let my account know I had a family member charging me 100$ less they met that!!

JULIE
Fast and friendly

JORDAN
The preparers at Jackson Hewitt were completely dependable, and simplified everything for me. I knew I was in good hands. They were so friendly as well.

KIMBERLY
I have taken my taxes to JH for some time now. I can be assured my taxes are completed correctly & if I need documents throughout the year, they are easily accessed either online or from the office.

CHARLES
Fast friendly and get us the most refund

DAVID
Always good customer service.

MATTHEW
Our preparer. Jackson Hewitt charges to much

WILLIE
Been a costumer for years

ANGELA
The staff there is outstanding. My tax preparer explained everything on my tax return and my rapid refund. I was there less than 30 minutes

NATHAN
They've done my taxes for over a decade. The staff is friendly and they use the latest technology.

DAWN
We have used jackson hewitt for 3 years now and we wouldn't use anyone els . Fast and easy to get taxes done. Thank you

CHASE
Very kind and let us know step by step what was goin during our visiting.

SUSAN
Job well done

BILLIE
Very nice and explained process well

TREYLINDA
They work to get the job done and work hard to get u the best refund possible..............

ANNA
They have always gotten me great results in my returns and taken their time to do so

JESSICA
Go to the advance

TIFFANY
There was almost no wait time, and the receptionist was polite. The tax preparer was able to answer all of my questions and made me feel comfortable with her ability. And the best part, was that I got a larger refund than the previous year! I usually do my own taxes, and was apprehensive about using someone else, but I will definitely be returning to Jackson Hewitt next year!

CANDICE
I was thoroughly impressed with the services we received. The office was packed and with flu season at hand I didn't want to wait, so the receptionist informed me of my other options I could make an appointment and or drop off my paper work to be completed by the preparer of my choice and come back to sign. After dropping off that night I got a call the next morning from Amanda saying my taxes was done. My time is important and she made the absolute best of it!

LATISHA
They are friendly and presistant they care about their clients

SELINA
Jackson Hewitt has great services

STEVEN
Jackson Hewitt associates are always extremely nice and helpful. They always strive to give excellent customer service.

SAMUEL
Excellent, knowledgeable preparer who knew exactly how to help with my small farm expenses and my full time job. Absolutely fabulous !

APRIL
And they had me in as a walk in had me in as quick as possible and did a good job explaining My taxes to me

ANTHONY
Quick easy and enjoyable experience.

TIMOTHY
Service was quick and efficient. Staff was helpful and courteous.

MICHELLE
I come to jackson hewitt every year and the people are friendly and do excellent work

SHAUNTE
Jackson hewitt, is friendly, fast and accurate.

KIMBERLY
Great service and kind accountant.

JOEY
Great service

JUSTIN
Jackson Hewitt has new great to us & we will always come back. If there's an issue they're right there to help!

JODY
It was easy this year

MARCUS
I've been filings here last few years staff customers services is great and services are swift and smooth all question get answer

BRIAN
Very good service very pleasing and helpful very courteous made experience very pleasurable very fast

CHRISTINE
Service is good

DONNA
I have been using Jackson Hewitt for years and I am very satisfied with them

JOEL LEE
VERY FRIENDLY STAFF AND EVERYONE WAS SO HELPFUL

CHARAMAINE
Great service

STEPHEN
Very friendly and family friendly too help us get the biggest return even tho we didn't make much

AUSTIN
It was fast service and we enjoy going to see Amanda Braden she is our favorite

DARREON
You People At Jackson Hewitt Did An Amazing Job Helping Me Find out How Much I Am Going to Get Back In Taxes , File My Taxes , The Cost To Do My Taxes . You Did A Great Job.

STEPHANIE
When I graduated from hs in 2002 jh gave a coupon to do my first year taxes free, I have been with them since! I get very good service fast and friendly staff with a guaranteed!

RANDY
Great tax preparer and it didn't take to long for the taxes to get done. She was very professional.

CHEYENNE RAVEN
This is my second year going to Jackson Hewitt and I've always been given such great customer service, everyone is nice and professional and always get me out as quickly as possible.

PAUL
I use them every year

RICKY
Because the people at the company is very helpful and answer your question and are very nice

STANLEY
Great service.New to area and Lawanna made me feel at home again.

KEVIN
Their customer service is wonderful, when you walk in the door you are greeted immediately! They work with us on making sure we get what we deserve with our taxes and they do not rush us!

ROBERT
They are fast and accurate and friendly.

MONICA
Friendly efficient service!! Professional people with quality service for there customers ! Great referral incentive!

COLEMAN
Fast and easy

NATHAN
always fast and reliable.

SABRINA C
my tax perp person is the best i have had the past 2 years

SARA
Jackson Hewitt was very helpful and worked very swiftly. I was in and out in about 15 minutes.

ROBERT
Theytook good care of us very helpful

MIRANDA
Everything was smooth & easy!

WENDY
Ease of mind. They try to get me the biggest refund, it's fast, convenient and easy. I will come back every year.

TYREJIA
Because Jackson Hewitt did a wonderful job with me and my stuff . Got things done fast & easy.

BRITTNEY
The staff and everyone there is so polite. They really care about the best quality when it comes to someone filing their taxes

MICHELLE
quick service

TRACEY
Because they are close to home. Friendly, have never had to wait, knowledgeable about taxes.

JASMINE
Because y'all are good and y'all help out lot with people

BRITTANY
Our tax person was very friendly and professional

JESSICA
They are fast, accurate,& friendly

CHRISTY
I was in and out.

DAVID
It?s awesome! They were so Nice and very thorough on how everything works and explained everything that made sense and made me feel comfortable of doing my taxes!

RAY
Always been pleased with their service

JASON
Because we can always get great service. I like that the staff interacts with the whole family. Great place to go.

DANIEL
Amanda Braden makes doing taxes so pleasant.

JEREMY
Our tax preparer was too notch, efficient, knowledgeable and very helpful.

DESTINY
Friendly, fast service

KRISTAL
They were helpful . They were also friendly . Helped me understand my return.

AMI
They were honest. Every question was answered.

CRYSTAL
Dara Miller was very polite, knowledgeable, informative. She answered all of my questions and was very organized.

GENE
I always get more money back using y?all

LATASHA
The preparer that helped me was so polite and very helpful.

TOYA
Because I have been filing with Jackson Hewitt for at least 15 years and I have never had a problem!

MICHAEL
She was good and nice.

ERICK
They are nice and they will help people do their race

GABRIELLE
Jackson Hewitt has worked with my family for several years. Their like a little community. They are dedicated in helping their customers.

ANGELA MARIE
Friendly fast they stopped an explained ever step then really capped where I knew what I needed to know

TYLER
Because they always have great staff at any location you go to. I would recommend them to a complete stranger.

ASHLEY
Very friendly and speedy service and knows exactly what they are doing and they are very heelpful and answer all the questions you may have and help fix any problems you may have.

NANETTE
all of your perks n fastfriendly serv

DONNIE
Knows the tax laws very informative

RAY
Friendly and courteous

CHARLES
I been going to Jackson Hewitt for over 17 years and done me good so why I would tell a friend and family members to go to them.

JOSHUA
They were very helpful and knowledgable about the filing process

JESS
You guys are amazing!!!!

SHAWN
I did not have a bad experience, very helpful.

JUSTIN
Very friendly, and extremely helpful.... Great conversation.... And just felt comfortable.... Will return next year...

CHAD
Fast friendly service. Person who prepared my taxes was extremely knowledgeable and broke it down into simple terms that I could understand

VANESSA
Great service

REBECCA
They make it fast and easy

SUSAN
Easy and friendly. Reasonably priced..

JEFFREY
Good service. Friendly, and helpful.

LISA
friendly

ROSEMARY
fast, friendly and gave me a break on my fees

BARRY
Have always treated us right

MAREN
Helpful & friendl

THERESA
Amanda was very helpful and I feel she took time to get all the tax credits for me

TABITHA
Fast, easy and great customer service

FRED
GREAT CUSTOMER SERVICE HAVE CONFIDENCE IN TAX PREPARATION

CURTIS
Our preparer was very thorough and explained everything as she went. She answered questions to our understanding.

STACIA
It was super fast and easy. The lady was very amazing with my child while i was trying to keep my sanity.

TONY
Love this place been going here for 18 years would not go anywheres house always do my taxes for me and always get everything right what a great company would not trade it for nothing else thank you Jackson Hewitt

JOHN
They are friendly very informative they offer loans and incentives and walk Ins are accepted and they have you in and out in no time at all

BREANNA
The girls in the office were very nice and helpful.

ANGLELA
Good secice

DANNY
Very knowledgeable and pro

ASRIEL KRESTA
I've been taking my taxes to Jackson Hewitt for 20 plus years and constantly recommend everyone I know to go there! Excellent service, fast, smart, friendly, the best!!

TINA
I'm was greeted when I walked in and the staff made me feel like I was their only customer. My questions were answered simply and efficiently.

TIMOTHY
Friendly customer service. They helped is save $1000.

MAKAYLA
Soon as I walked into the door I was instantly greeted with a smile and a welcoming. My pro tax preparer Amanda was awesome!

IAN
Jackson Hewitt has a very friendly staff. They work hard to get you in and out quickly, while also making sure to have 100% accuracy. Jamie did amazing: was very kind and helpful.

MERRILL
Great service

LONNIE
Very fast and professional service.

JAMES
They are professional and got us in when promised

KENNETH
Happy with service.

BRIAN T
Our preparer had the best attitude and we have a pretty detailed return to take care of.

DAVID
Very professional,efficient. She helped us decide to itemize or file standard .She explained to us that it was better to go standard and we missed the amount by approximatley 1000.00 for itemizing. I will not go through all that work again next year.

SARAH
Amanda in Muskogee was great. Off of Chandler.

TERRI
Everyone is very friendly, they greet you when you come in, ask your name, how they can help, explain the forms that can be started while waiting to see your agent.

CHARLES
staff was very professional & did a great job!

BILLY
Very friendly. Explained all details of our return and any changes. Answered all questions we had.

LORA
Friendly staff. Very helpful and quick.

LAVON
They worked me into the schedule after I had made an appointment and had to go a day earlier.

MARK
VERY PROFESSIONAL.

CALVIN
Deanna was very polite and was able to answer all of my questions,the other employees were just as welcoming and helpful.

DONALD
we have used Jackson Hewitt for several years. would not go anywhere else.

TOMMY
We have been using Jackson- Hewitt for years because we think they are the Best!

MISTY
Fast great customer service, explained everything extremely well

TIRONZA
Best tax service I've ever had! Everyone is always patient and nice to me!

LONNIE
Because they are very friendly. If I have question they explain the information to me. I enjoy coming in and the staff know who I am.

ALICIA
Because the customer service is amazing and Dara is absolutely amazing!!!!! She takes the time to explain anything you have questions about

TASHA
The staff are friendly and answer my questions.

REBECCA
They know their stuff

KAMMI
Amanda is so helpful and answered all of the questions we had and made sure I understood everything I was being charged for.

SONYA
My taxes are done right and I don't have to worry about anything, and they are fast and no hassle, they are very good about getting it done.

BRITTANY
Amanda Braden did such a great job. She was very helpful and very friendly.

JUDY
Been using Jackson aHewitt for over 20 years and have always had great service

LISA
Very professional Amanda Braden was explaining everything she was doing to me.

LARRY
Because Jackson Hewitt is excellent with taxes and have genuine good people I will recommend this place to anyone

JESS
Good service

TONI
Fast and friendly. Very is to understand. Everyone was really nice I felt comfortable being there.

JOHN
Always been very nice an help u any way they can I always ask for one person there her name is Jamie

CHASITY
The people there are very nice

FRANCINE
Used them for years and got treated great!

JASMINE
Cause they were fast n understanding n patient.

KERRIE
Great service easy to get taxes done

MARIEA
Because the staff is very nice and friendly and help u as soon as u walk in the door. My preparation was done by Trisha Frazier she is awesome.

RUSTY
Because the people are friendly and helpful. Hr block has never been as helpful as my experience with you guys.

KACY
I've went to Jackson Hewitt for years and I've always left pleased. Not only woth my return but the service. The workers are always so nice and very helpful.

TABITHA
JH has always had my back. Anytime I needed taxes done they were there to help. I will always refer JH to others.

RYAN
Best tax place that i have been to never been to another one because the service is the best

GREGORY
I trust them.they know how to do taxes

KARI
Everyone was extremely friendly and helpful from the moment I walked through the doors. They were very knowledgeable and answered all of my questions. I will definitely be recommending Jackson Hewitt Tax Service to everyone I know!

MIRANDA
Very friendy

ENOLA
They are professional and honest. If they are not able to help you they say so at no charge.

CHELSEA
Im a returning customer for 7 years now. I like the gold guarantee they handle anything that may go wrong. They're always friendly and knowledgeable.

JULIA
I love them!! Always polite and very helpful. Will see you even without an appointment. Been a customer for years.

KIMBERLY
Fast, easy, and your done. Jamie is a lifesaver.

RAVEN
Awesome people and good help, they were polite and extremely patient with me and my children as well. Thank you!

MARK
Very professional

TRACIE J
The ease of the preparation and availability of my refund to me

VIRGINIA
Great customer service. Very kind and informative

MARTIN
Family and friends need help also

ANDRE
Very promptly enjoy seeing smiling faces. Very exciting getting my most important filing done from hard working people. I will spread the word about Jackson Hewitt.

KAILA
I have always been treated well

BETTY
Great customer service

HETTIE
Good at doing taxes

TERREL
Good service

DANIEL
Well they was really respectful and they did a good job on mine never had a problem with him been filing for 5 years with them always been good results

CRYSTAL
Dara miller answered all the questions i had she was nice an very helpful

LORI
I have been going to them gor years now an i always have good service they are bery kind and always try to get you the best deal

CHRISTINA
Jackson Hewitt is very friendly, fast, and really reliable.

TONYA
Ther accurate and usually pretty fast

SARAH
The process was quick & easy and Amanda Braden was awesome.

RICKYE
Good customer service. Was fast and really helpful and knowledgeable. Will continue to do business here.

TERRY
Very friendly staff. And had a very timely process while I was at there office.

ALANE
I have been using you guys for years and I am always impressed with the service I receive

ROBERT
Great service!Friendly, professional.

GOLDIE
They are friendly and the facility is clean. They are helpful and can answer the questions that you have.

TOMIA
They are very helpful and had a great answer for every question that I had for them. The associate that helped me was very nice, patient, and understanding due to the fact that it was my first time filing alone.

RYAN
It was fast and easy, they explained what they were doing and how they did it, and the agent was super nice.

MICHELLE LEA
I've always been pleased with the service

CHRISTOPHER
We have used them for years

VIVIAN
They where very helpful with all questions I had and quick with service.

CODY
Very accurate an well mannered with customers an explained everything I needed to know

CAROL
They are so sweet and fast and understanding love going their

TERI
I have not ever had a problem with jh. It only took a few minutes.

NEKIA
My preparer was amazing Deborah boyd

LARRY
They were nice and polite

MICHAEL
Amanda Braden was so helpful, and she helped me through everything step for step and was very very polite and patient. I thank her for that.

GARRETT
The tax professional was very affluent with my preparation and the environment was inviting. It was quick and easy .

LEOLA
The worker I had got was very helpful in every way! She really got me and out like I wanted ?? I will be recommending everyone to Jackson Hewitt!! I really appreciate Jackson Hewitt services and will more likely file with them next year for sure!

ROBBIE
Alot

RICHARD
The tax preparer was very friendly. She explained everything thoroughly and walked us out when our taxes were completed.

GREGORY
Awesome service. Really knew what she was doing. Very friendly.

DAVID
Very helpful and always answers my questions

MICHAEL
Fast and friendly by being nice and help me understand my refund

DANIEL
Everyone is always nice and helpful and always willing to help with anything we ask

HOLLY
They were very thorough.

NATHAN
Jackson Hewitt provides Knowledgeable and expedient service. They always have clean facilities that are run by courteous staff.

KENNETH
As a Disabled Vet who received a one time payment this past summer, the ladies here helped me understand and file the needed paperwork netting more than $4700 from the IRS.

SAMUEL
I like the way the people Treat me and how fast they are at doing are taxes

CHRISTOPHER
Liked

TRAVIS
Very friendly atmosphere, and I was also able to get in and get out very quickly without any problems

BRENDA
They are very organized, respectful, and helpful!

CARTISHA
Deborah Bond explained everything that I needed and wanted to know... She was Excellent??

MICHELLE
Pleasant people , eager to please good at what they do an Jackson Hewitt in Muskogee Oklahoma on Chandler Blvd are the best Amanda Braden was great

GLEN
They were nice and professional about their business. Also answered all of our questions were we could understand them

TIMOTHY
Good customer service

DENEA
Because they offer so many great opportunities that I know that my friends, relatives, and co-workers will love. They are so fast and they make sure that you have everything that you need.

SHANA
Great service

TAYLOR
Great servic

RONNA
Deborah Bond was very good respectful and helpful

CHERYL
She was very helpful friendly which I was pleased. I had questions she answered all my questions and got me back money the expenses I didnt know I could get back. I recommend her to any one.

TIFFANY
Great friendly service

DONALD
You do good work and look good doing it.im getting money back. !

JARED
Very professional and caring.

HOLLIE
This is the best office I have ever been in, they are all so patient and do their best at answering all questions and concerns. The woman who did our return did an amazing job and we will definitely be back to see her again.

ANIYYA
It's my first time filing my taxes and they made me feel so welcome and help me understand

CASEY
Our experience was amazing. She was so helpful and knowledgeable. With the recent government shutdown we went in with many questions and she did her best to answer or find answers to everything.

MARGELLA
Great service.

TYRELL
Friendly service,prompt,well knowlegded They truly care about the customer

RICHARD
They where good

KARLA
Jackson Hewitt always gives me more money then I would've expected . They have very good customer service skills

MANDY LEE
Because its fast and i get my money on a card.

BRANDON
Very professional and friendly, and we love Amanda. She is always helpful when we have questions. And she is very knowledgeable.

JACOB
U guys r great at wat u do and y'all always get me back lots of money

CHRISTOPHER
7 yrs of perfect taxes prepared for me

JAYCEE
Very friendly helpful and understanding been going here every year

BRITTANY
Great people very helpful and friendly

JASON
They do our taxes every year they are always nice

KEVIN
Nice people and very helpful !!!

ADAM
Very helpful and informative

MISTI
Every tax prepare that we have been to has treated us like crud Jackson Hewitt is amazing they treated us like decent human beings

CHASITY
They are professional

MICHAEL
I've used Jackson Hewitt for 11 years and never had any problems. Everyone has been knowledgeable, friendly and courteous.

MILDRED
Fast and accurate service.

MICHELLE ANNETTE
great fast friendly service

QU NEISHIA
Great customer se

TRUDY
Never had a problem

DESTINY
They gave me a good refund and did it for free

NELSON
Amanda Braden was accurate and explained everything to me. She also gave me information that I needed to know

MARQUESA
Just about all my family and friends file with Jackson Hewitt but to whom ever is I will highly recommend them to file with Jackson Hewitt.

SARAH
Customer freindly. Very helpful and explains the tax forms. Very clean place and they use the best program to get me more money.

BENJAMIN
Quick easy and convenient!

LEONARD
Great service and very professional.

MINNIFEE
Very good outcomes every time and good customer service

SHELBY
Because they are quick and fast and easy

MELVIN
Fast

TASHA
Friendly, fast, and efficient service I received from Miss Dara Miller!!! Loved her...

DUSTIN
I have always been treated with respect and all the employees I have had contact with were always helpful and nice

MERSHAA
I chose this answer because they welcomed me and my family with open arms. They greeted us with respect and integrity we felt like we already knew them in a past life. And Amanda Braden was completely helpful and friendly

RAVEN
Im not sure but i heard they have great and friendly service and i like them

KEVIN
Because I go through Jackson Hewitt every year and they're great. They help you every step of the way, with getting back as much as they can back in return.

CANZATY
the worker are friendly. and the service fast.

LUIS
It was a great service and the person who helped me was very nice as customers we always want to see a smile and I find it there thank you

GEA
Very pleasant experience.

LACEY
Because they helped me with my first time doing taxes and I'm glad I went to them, so I will ***** someone else getting there taxes

KATHRYN
Fast, friendly and helpful. The service. I didn't have to wait to be seen.

MICHELLE
Good service every year

ANTHONY
Very friendly an explained the process very well..extremely pleased with the customer service

KENNETH
Good service

CHARLES
Quick and easy

ACEE
It's simple and they're fast. They're always friendly. And if I ever have any problems with the IRS they have all my information right there for me.

JOSHUA
Fast accurate and friendly service

KIMBERLY
Candia was so nice

SAMUAL
They are super fast and I always get a great refund. Very professional people and very nice.

JOHN
Love it

DANIEL JOSEPH
Good people

ANNA
The service I receive at JH is a pleasant experience all the way around. I always get a good refund and my tax preparer is obviously very qualified in this field. I decided to try Turbo Tax last year after watching adds on tv. I will never do that again! I guarantee you that staying with Jackson Hewitt is the most thorough and best way to get your tax refund!

JESSICA
Because they make the process fast and easy. Always friendly and can answer any question you may have.

MARIEA
Love the employees. Trisha Frazier is the best person there. She is so helpful, very out going and loves everyone.

JOEL LEE
Very friendly and helpful staff. Jamie Hegstrom is very knowledgeable about all the new tax laws, which helps us tremendously when filing our taxes!

TYLER
She wuz very nice and Explained everything perfect

DAVID
Because there always nice! Never ever in my life have I had a problem. I love doing business here because they make everything easy and very helpful to understand how it how it works.

CHLOE
Trisha was very helpful,nice, patient,generous and all the above it seemed as we was talking to a friend instead of a agent highly recommend Trisha!

STEPHAN
The worker are nice and helpful like Trisha exslpained to me how taxes work and told me what I could deduct and what I could to get me the best tax retuen

LANESIA
Debbie Bond was very professional

CELINA
They was nice and quick about it

DIANA
The workers are friendly and get your taxes done quickly

JOSE
Every one is very professional and happy to help each one going extra mile for me trying to help me with every question

SHERRY
The people are honest and professional.

FABIAN
They did a good service it was a fast in and out service

JOSHUA
Candia was very thorough and very kind we joked around and were not there very long at all! This was our first year with a home in our taxes and we thought it'd be stressful but it really wasn't.

JOEY
Fast friendly accurate service

JESSICA
The people there are always so awesome and they know what they are doing! I will always be going back there every tax season! I love them and the atmosphere is amazing!!!

TABITHA
Service was fast and amazing

JUNE
Candia was very friendly and helpfully..she was able to explain all the tax rules to me.

KEITH
Fast and friendly.

TYLOR
Fast friendly service

COLBY
Decent manners and very fast and helpful service

SHALANA
Because Jackson Hewitt is a good choice

GENE
I have used Jackson Hewitt since I was 18 they have been good to me I 100 percent would recommend Jackson hewi

OLIN
The people there work with me very well and made sure I understood everything

ALFREDO
Good service friendly pe

TONI
Filing was quick and easy. They were able to get me more of my tax return than I got at H&R Block, and I've been going to them for the past three years. And on top of that I got $100 Visa pre paid card for switching!

SERENA
Quick and simple and everything was very explained very well

DALTON
Not only were the staff amazing, but the simple work ethic goes a long way, although I believe they go above and beyond that.

MAKAYLA
Jackson Hewitt has great customer service skills and makes you feel welcome.

LAURA
Tax preparer was very friendly and professional.

BRITTNEY
They was very nice and helpful and quick and May I say once more quick and easy

TONY
Very good people. Very helpful.

MATTHEW
They handled my needs very professionally and made sure I never felt lost about what was going on. They were thorough and even helped me retrieve information I did not have ready.

STEPHEN
I am felt welcomed very pleased with the way everyone was very nice and helpful and I have never had any problem with the three years I have been filing with y'all

DALE
Good service didn't take long.

KELSEY
It was quick and easy.

OLYVIA
They always file my taxes accurately and get me in and out in a timely manner with a friendly attitude!!! And they store my file which is a plus!!

CHANTEL
Exceptional

LORA
Because they got me in quick, answered all of my questions, very friendly and professional, and I was done before I knew it!

DYLAN
It was a nice experience and they helped me because this was my first time filing

ALLAN
They are 100% friendly and will answer your questions and they are fast and will get you out of there in no time

JAMES
Amanda Braden made us feel welcome and very helpful.

AUSTIN
Amanda Braden is professional, proficient, and very well versed in explaining the tax process. Along, with rules and regulations of tax filing.

JEFFREY
Always good service nice people and helpful with taxes advise.

CINDY RENEE
I always get the most money back without the hassle of having to do my taxes myself and I like that I'm insured name

MARCELINE
Great atmosphere

WHITNEY
Had a nice experience, with great service and it was not very long and time consu

TK
Very helpful answered any questions i had about anything. Very friendly. And polite.

YOLONDA
They will make certain that you are Satisfied and get the job done right I'm very pleased for the help Jamie Hegstrom gave me and I would recommend her to someone else.

AMANDA
Friendly and fast service, they were nice and easy to talk to about anything also very understanding and knowledge of everything they need to do to get the task done quickly and safely

LYNN
Definitely tell people about Jackson Hewitt. They very nice people that understands taxes.

JAY
They are very reasonable on prices and the personals are very respectful

DANNY
Was quick and easy. Polite people and kid friendly atmosphere. Friendly staff.

DIANA
The wait was long but the time was quick once star

SAMANTHA
They work to find the most of my refund and are very friendly and answer all my questions.

CHRIS
Very kind friendly service! Fast! Not having you wait for hours! Gets you all that is due back that you deserve! Fair rates! I love JH and will always use them! I highly recommend JH to anyone needing their taxes done right! Very kind people!

WHITE
Because everyone was really friendly and the gave me a voucher to give my friends and family.

GLYNN
I use JW every year and never have any complaints

DAVID
Amazing cust

VALESHA
Very professional and answer questions

MISTY
They have always helped me with my taxes.

JACOB
The person that helped me with my taxes was very nice and got me in and out way faster than I was expecting.

SARA
Very Friendly

BRENT
The employees are very pleasant and very informative. The office is always clean and you are greeted with a smile.

ANTHONY
Excellent service. Fast paced. Friendly environment. Will definitely be back next year. Also gonna recommend to eve

KARISSA
Great quality. Wonder, well manored employees. Helpful,and speedy.

CHRIS
Simple and easy to understand.the lady was fast and efficient. Helped educate me on y earnings

RHIKEYSA
They are very helpful!!! And they gets the job done quick!!!!!!!!

DAVON
I was in there for 10 minutes if that

LIZETH
great service

ERICK
They all know what they are doing and they are really nice people

DALLAS
So friendly and helpfull

MADISON
They're very welcoming.. Always answering any questions I have about my taxes or card. They are always smiling.

CHARLES
Good service, knowledgeable staff

DAVID
They have good fast and friendly service

TIFFANY
It way fast and easy to file. The tax prep lady was very nice and very helpful

TYLER
The people here are very friendly and helpful. I actually enjoyed my time while doing something I had to do anyways and the people are very patient with me throughout the entire process.

CHRISTIE
The people are really helpful and try to do their best to make you comfortable while filing you taxes.

MARION
I have used Hewitt for years and been very satisfied and never had an issue.

AUBERT
Fast and friendly service.

LASHAUNDA
Very and helpful, they helped to understand everything and was very Patient! I will be coming back next year for my taxes

DAVID
Great customer service

LEMANUEL
Because Jackson Hewitt provides excellent service to the working class please. And helps them to understand

COURTNEY
They have helped me get my tax refund back for two years now and never charged me more for the refund than others.

STEVEN
Amanda Braden is awesome and knows what she is doing. She excels in everything.. Nice friendly respectful helpful precise and answers all the questions me and my husband had and explained it all to us so that we understood.. We'll keep coming back to her and Jackson Hewitt

PAUL
She explained everything very well. Down to the (T). She was extremely nice, answered every question we had. The best Jackson hewitt experience we have had by far.

MAXWELL
I love Jackson hewitts staff and they always find us the maximum refund!

DUSTIN
They are very fast friendly and very nice. They seen that our little 5 year old girl was sick. Seen that she was wearing a face mask brought her some cold water and asked if she she needed to use the bathroom or need a trash can to get sick in. They are all wonderful.

NATALIE
Thorough, professional, friendly and wasn't afraid to ask for assistance.

KATHY
Very goog

BILLY
Very helpful and very courteous enjoy the experience

ANDREW
Fast, easy, friendly, knowledgeable good service.

DAMONTE
People are good and open very welcoming

TERRI
Quick efficient friendly

MAHALIA
great customer service

GRACIE
Great customer service and care. She maximized our refund when at first we were going to be paying in.

RYAN
She was polite and very helpful I will be returning next year because of it

ANDREA
The process was quick and easy with low wait times.

RACHEL
Great fast and friendly service Very helpful with all my tax questions. The best tax service reps in Musko

DAVID
fast freindly srvice

TRENTON
Our preparer was very good and took her time to help us with our difficult returns

SHON
They get things don't fast

AMY
Fast and accurate service

MAHALIA
Great customer service

LONNIE
Fast, friendly service. And they have done my taxes correct the last few years I have used them.

JOSH
Great experience great staff answered all questions I needed answered. Fast and reliable

BAILEY
Very fast service. My preparer was as helpful as she could be. She answered all of my questions without making me feel lower than herself.

CYNTHIA
Pleasant, informative, quick.

BREANNA
It was really easy and I?m not scared of getting audited. The lady who did mine was very sweet!

BELINDA
Quick service friendly people

RANDAL
Fast, reliable

CHRISTOPHER
I have always had a good experience with everyone who was involved

JAMES
I like the work they do and are super quick and get u the most of what u can get

JAREED
They have great customer service. They helped me feel out the sheet i needed to and was very nice to me during the process of doing so

TINA
Fast good work and the employees are so friendly!

RACHEL
They do my taxes every year and I've not very had any problems.

RICKY
good service

BRYAN
Very helpful explained everything to me and that was done explained what was going to happen made me feel welcomed if I have any questions I can call and asked

LARRY
I liked the service.

STACY
Because Ms. Braden was awesome

ROBERT
Good people nice kind fast but good on point used you on the past

BOBBY
Very polite very courteous, punctual and knowledgeable

BRYAN
dependable and easy

STEPHEN
They were efficient speedy and offered incentives for discounts

KATHERINE
Very helpful and efficient ! Explained everything to me ! My first time of using Jackson Hewitt and very satisfied! Will definantly use them next yesr

RICKY
Great service in a short time

KIMBERLY
Treated me respectfully and answered all my questions.

CONNIE
friendly, fast, and respectfull

MARTIN
I feel your agent Cathy Fielder, gave me great advice and unconfused the tax process very well. She also handles my account in a timely manner. She is the calm head during what I know is a very busy time for your company. I realize I am not her only client but she makes me feel as if I am. Very good job.

CHAD
Knowledgeable, friendly, and the ability to do what you say you are going to do. (Ex. Keeping appointments on time, filing the taxes for the customer, etc…)

DONNA
The process was quick and easy and I didn't have to worry about making a mistake trying to do it myself.

LASHAWN
I don't know if it's mere coincidence or just luck, I always get the same agent, familiar faces reassures trust and comfort.

TOMMY
Because they are up to date on all the new tax laws and my husband will not use anyone but Jackson-Hewitt !

RONICA
They are good!

TOMMY
Because they are always pleasant and figure our taxes in a timely manor. Amanda Braden always greets us with a smile and answers all our questions.

JOSEPH
Professional and Friendly

MICHAEL
Because they doo everything to get more money back for you

JESSICA
Very fast and convient.

JAMES
Very knowledgeable of new tax laws, polite, fast processing of taxes

DONALD
Friendly and informative... helpful as well

BRADEN
The experience was very good. The associate was nice and worked fast. We got in and out quickly

BOBBY
Your rep was very friendly and knowledgeable.

HUNTER COLE
Fast friendly

MARY
Amazing experience very helpful

BRADLEY
Great experience and will recommend Jackson Hewitt to anyone

DAVID
professional,efficient,friendly professionalism knew what she was doing and courteous

KIMBERLY
Friendly people, intelligent, detailed, and always very accurate.

NATALIE
They were friendly and very helpful! They took note of me being a new mom and helped cut fees where they could.

ALEXANDER BOOKER
They made the whole process simple and quick. Staff was very friendly and helpful

RICHARD
Super nice

DAVID
Fast ,efficiant and friendly. Very professional.Best tax service around

ROBERT G
My tax preparer was very nice and answered all my questions.

VALERIE
It was fast and easy. The person that prepared my taxes was friendly and vet efficient.

BRYAN
FRIENDLY SERVICE. VERY PROFESSIONAL.

CARLOS
Fine group of professionals

WILLIAM
They are always kind and professional. They work hard for there clients.

JUSTIN
They helped me get the best return possible for my situation after H&R Block had me paying in almost $10,000. Jackson Hewitt will always have my business and I will recommend them to everyone.

CLEVELAND
Excellent service

PHELECIA
Because I was helped with no waiting and everyone was very friendly

DONALD
I owe alot of money and there understanding and giving advice

DAVID
The friendly and knowledgeable staff.

CARROLL JEFF
Very quick service, and reasonable price.
THE HEALTH & SAFETY OF OUR COMMUNITIES IS OF THE UTMOST IMPORTANCE
Call ahead to confirm the most up-to-date availability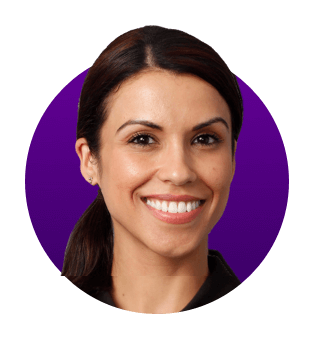 Why Jackson Hewitt®?
WE'LL MAKE IT EASY
We do the work so you don't have to worry. Open late and weekends, no appointment necessary.
WE'LL FIGHT FOR YOU
We're not tax machines. We're Tax Pros who are happy to answer all of your questions.
WE KNOW OUR STUFF
We'll dig deep to get you 100% Accuracy. Maximum Refund Guaranteed.