Toledo, OH Tax Preparation Offices
4913 Dorr St
Open 12:00PM - 5:00PM today (local time)
View week
Call us on (419)269-1040
SERVICES AVAILABLE
Refund Advance
Drop off available
Find an office with a particular service
HOURS THIS WEEK
| | |
| --- | --- |
| Monday | 10:00AM - 7:00PM |
| Tuesday | 10:00AM - 7:00PM |
| Wednesday | 10:00AM - 7:00PM |
| Thursday | 10:00AM - 7:00PM |
| Friday | 10:00AM - 7:00PM |
| Saturday | 10:00AM - 5:00PM |
| Sunday | 12:00PM - 5:00PM |
Reviews at this office
What others are saying..

ARTHUR W
Professionalism of the tax preparer

TOIONNA
Everyone there were very welcoming. They explain every step while doing my taxes. They had thing for my kids to do while they wait. They were very awesome.

TIMOTHY
Great service with Dawn

CARMEN
Amazing customer service and the process is helpful. The agents are also very helpful and they explain everything so that the customer can understand.

JOEL B
First the staff where all very nice. Then Nichole and the other lady where auwsome with the speed of their service I will be a return customer because of these ladies Thank you

FRANCES
Very friendly kept is posted on everything going on

DORA
Friendly people...Felt welcomed..Good prices...Love the express advance loan

SCOTT MARK
y'all are awesome!

JENNIFER
Very kind also very helpful with questions. The rate they charge is also low comparison to the competition.

TONIA
Cheaper every other place is high u have my busnnies for now on i will b bac

JERMYRA
The service was great and the workers really care about you. Not only do they work fast they get the job done.

BENJAMIN
The representatives there are very helpfull and polite. Thy are curtious and worked quickly and efficiently to get me in and out as fast as posibile i was very pleased with their service

SHONDA
Because of the accuracy and customer service experience.

RUBY
They are always polite and helpful

SHAREDA
Very friendly and patient

CHARIA
My associate was very knowledgeable and attentive to me. She explained everything to me and made sure I understood.

CRYSTAL
The staff explained my taxes so i could understand amd they were very professional

JAMEL
THey are very professional and does a fabulous job when they prepare our taxes I've neen with them for almost 10 years.

TIERRA
The tend to my needs and they were quick and understanding and i was very pleased

YOLANDA
I would send people because you guys are very helpful nice people work fast and caring and your taxes are done rite with no more problems

KERRY
I started going to you 3 years ago everytime they are very helpful and look for ways to get me more of a refund. The only thing that suck this time was even thou I did the pre approval for the advance and it said i was appoved for 200 and tgen 550 after I did the pre taxes return I got an email saying i was not going to get it and would receive a letter letting me know why. So getting anything for the family for Christmas just got shot down.

ANISHA
Great service professional and prompt, calls me ever year to remind me to file my taxes with them

AMANDA
Very friendly and accurate.

TIFFANY
I been with them for almost thirteen years and they do a fantastic job

CHRISTY
I never have a problem they are very nice

JESSICA
Very friendly even though the wait was long they took great care of the customers

RAUSHANAH
Minority owned in local area. The process was quick and easy. Friendly tax preparer. Thanks for helping through a small bill crisis.

JONETTA
This is my second year with jh I have never been this happy I work for FedEx I travel a lot I've told people all over Ohio Michigan and Indiana. I was with instant tax services for 14 years before I woke up

TASHA
I've been going here since I could file. In love these people you are family here. I will always tell people about them

LUCI RAE
Great service.

DARLA
Cuase they are great

DORA
Good service

HEATHER
Fast friendly service

JOSHUA
Found out I was getting a larger tax return compared to anywhere else I went and found money I earned that all the other places didn't.

KRISTINA
I've been having Great experiences Since I've been getting my taxes done with you ...

SHIRLEY
Good worker

LEYTON
They are very helpful

LAURA
Excellent customer service

ANDREA
Because your the best and I like y'all better then anyone els y'all very friendly and kind and I'm not going anywhere els.

SHAUNA
Good people

VICTORIA
very nice and understanding workers.

AMIEE
Very friendly. I didnt feel all rushed to get done she was very nice and talkative. I felt warm and comfortable

KYLE
Very quick and very polite people.

DOMINQUE
Very professional. Commander is the best

MARIA
Nicole was my rep and she was extremely helpful, she awnsered all the questions that I had witch was great.

JESSICA
The person was very esucated

KEITH
Very helpful

LINDA
I have just always had a great expirence there. The people are always super friendly and very helpful.

BARBARA
Cause they did a good job

NIKITA
They get you the refund you deserve and also the cash advance is such a good thing to help

MARISSA
Did my taxes quick & gave me good service and helped me by explaining everything (my first year filing ) made it less nerve wrecking highly recommend Jackson Hewitt!

HEATHER
I've been doing my taxes for years w you guys, and your always helpful!

COLITHA
Excellent service & they went above & beyond for me as a customer.

COLETTE
She was very polite and she explained everything to me, if I had a question she had a answer and it wasn't a long wait I got in and out.

DYONDRA
Good service fast service love ? the instant loan and staff is great

CODY
It was quick and easy didn't have any issues the woman that helped do mine had them done in 15 minutes

ANGELO
Great customer service, knowledge, and skills from staff.

NATILIE
Heard good things

KELLI
The tax preparers were superbly friendly and approachable, answered questions thoroughly and concisely, and made the process quick and easy.

RAYMOND
very friendly and professional

DAWN
The people were friendly and outgoing and went above and beyond for me and made me filing simple.

AUTUMN
It was fast and easy.

SHAWN
I have been coming to JH for years, these are the only people I will let do my taxes

DELANE
Have always had good service from all workers and never any issues

DORIAN
Nicole knew what she was doing and we go to her every year for the past 3 or four years.

MAKIYA
Because they offer good service, and they are so nice and respectful

TAMARA
i filed at the same location every year. I drop my forms off and pick them up later, great service

KAREN
Great service I just walked in and was taken in right away Nicole was very nice we talked while she did the work very nice lady. I'll go again

EDWARD
They were so helpful

CATHY
I have been going for 11 yrs

STANLEY
Prompt friendly service

TIMOTHY
The Customer and knowledge of the representative was tremendous!

SHONDA
Very informative

LACHE
Because I been dealing with them these last few years and I'm very satisfied always am... Very professional n great service

MONTAREY
I've had my taxes done for a couple years now I love the customer service I also like the fact they explain the whole tax process and my returns I'm not just a number I'm treated like a valued customer

LATISHA
Nice person

LATEASHA
When I first walked in I had a warming greeting. The lady who filed my taxes explained everything nicely and in a professional manner. Even as the lobby grew she stayed calm and finished my taxes then walked me out. You guys are awesome!

SABRINA
Because every year they do not disappoint me i receive back more then i expected

VANESSA
Even when busy they are super helpful.

LISA
The staff is extremely friendly and helpful. And they definitely do their best to please their customers.

TAYOKO
Great service

BRANDY
Great customer service as well as very fast and great work

SHERREL
Highly recommended they were nice and friendly and the work was done im a timely manner thank u.

SHELBA
Great customer service

BARBARA
I have been using Jackson Hewitt for years and is always satified

GLORIA
Because you guys are fast

JESSICA
Great service even when the wait was long

KATHY
Because every since they do my taxes i don't have any issues.

JUDY
The ladies, at the location I go to, are extremely friendly. They always have positive attitudes and are helpful.

CHARIA
Great customer service and they know what they're doing. They've been trained really well.

SHAWNA
Very friendly workers who know know what they are doing. I've been going to the same lady for about 5 years!

DANYELLE
The workers was nice and knew what they was talking about. They made sure that since I made an appointment and came at the time I scheduled I got in and out quickly. Didn?t have to wait long

CRYSTAL
Very professional workers

FATESHIA
Been going here for about 5 yrs always great customer service and i never have a problem with my returns

CHERICE
Great staff

MARGARITA
I just love the way they tr

CHRISTOPHER
Because they are amazing!

TAMULA
They are very fast and efficient

LISA
They are really good they care and really make an effort to make it a fast and accurate experience. They dont just rush you in and out they really focus and make sure all is correct. The owner is always very friendly and nice she really cares about her guest. Employees are always friendly and talk with you so your wait dosnt seem so bad.

NOTASHIA
I recieved excellent service

LISA
I've had my taxes prepared here a couple different times. Speed of service is wonderful and the taxes preparers are very friendly.

SATEMA
It was fast and easy I was told how much I would receive at that point for next years refund the staff was awesome

ROSA
Good service and great staff. Wait was not long and the representative found my info quickly. I was in and out in less than an hour.

HEATHER
Because the people are very helpful and very friendly. They are willing to do whatever it takes to give us some sort of answer to any questions we may have.

RAYMOND
Friendly. And accurate. Alwas heve tour answere

JOANE
They are very nice and they don't take to long to do my taxes and I been going through them for 10years now and I won't stop going to them either

LASHAWNDRA
Excellent customer service tax preparer very nice my wait time was short she made me feel really comfortable with my taxes being done by her her name was Chante Toledo Ohio branch Dorr Street

AUNDREA
I always receive amazing service

LINDA
I always have the most amazing customer service there. I go to the same on e every year for the last 3 years; and I will continue to go every year.

JAMIE
When I walked in I was nervous because I don't know very much about tax stuff and the lady I had was amazing she got everything I needed done quick and professionally I highly recommend Jackson Hewitt.

FNOTE
Fast acc

JOCELYN
Pleasant people,good customer service

ILLANA
I've never had any issues with my prepairer or with my refund over the years

CONNIE
The people were amazing

TIERRA
Very friendly and very clean environment

LATOYA
Because they have fast friendly customer service.

RAULIE
They help me fast and was friendly

MONIQUE
Like the service

LEYTON
I filed with the same lady for 3 years straight and she has always been nice and respectful

AMANDA
I love Jackson Hewitt. The employees are very friendly and fast with the whole process. The results are amazing and accurate every year.

VICTORIA
Nice staff and they work hard to get you in and out

CHRISTINA
They are just great

JEFFERY
Because I didn't have to go through so much ***** I'm getting everything filled out and I got my refund timely manner I thought I was pretty fast

SABRINA
Awesome customer servi

SHASTA
Very friendly and helpful staff. Felt very confident in my tax preparation choice.

MELISSA
Jackson hewitt has been great to me and my family hands down the besy tax company around

DEANNA
They were great with there service and was cheaper then my last tax people.

SAMANTA
They were fast and got my money quickly.

VANESSA
I like Jackson Hewitt, they do a good job.

VALERIE
Detail orientated

JEFFREY
Very nice people and you can really tell they want what's best for you and your family when it comes to the tax return.

JADA
Great service

ARETHA
The jabkson hewitt tax service have nice and kind people that work for them also they give the correct information that you need to receive back if you have any questions.

WILLIS
Fast service

BETTY
Great service and fast. Also very professional

KIMBERLY
Fast service nice staff

VERANDA
Staff is very friendly and eager to help you.

JENNIFER
Very Friendly and knowledgeable staff. Fast service. Fast decision.

BRIONACA
They were quickie was out of there fast, she explained what I was getting back she was polite,nice friendly I would refer everyone I know she was awes

SYREETA
Efficient and friendly

TARRA
Friendly staff. I was greeted when I walked in. They allowed me to have an appointment at their office at closing time because my original appointment office closed due to weather.

ANGELO
You guys know what your doing

TARA
They get u the maximum refund

KRISTINE
The staff is very friendly and always a great source of information toward taxes.

HEATHER
The entire process was fast and painless and I received more on my refund than I have in the past filing it on own.

KEVIN
I always get great Service and the people there are very frendly and very helpful with any questions that I may have

ILONA
Very professional, knowledgable, and went above and beyond to explain forms.

SHONDA
I come to her every year and I am never disappointed. I was able to get money right on time this year like always

LACHE
great service, friendly preparer, I've been to her 2 years in a row now and she remembered me from last year and my kids.

SHERRI
Nicole is always so nice, she took her time with me and my family. We talked about my grandkids, it's nice going somewhere they know you

FAWAZ
fast, friendly, and a fun time every year

JONATHON
Extremely nice and helpful

JOHN
always quick and easy

CARYN
Super kind people. Walked in and BAM service right away, no wait. I wouldnt trust anyone else to do my taxes from here on out

ROY
Cause everything is done right and get back ur money fast and friendly staff.

LATOYA
Because they do a very good job helping us out when it comes to doin our tax

LATICIA
The service was exceptionally.

KAREN
The people were very nice and helpful. I will be back next year.

SAMANTHA
They were very friendly, very helpful, were quick on getting you in and out. I was very pleased with the service i got from jackson Hewitt.

MICHELLE
Very friendly and professional

MATTHEW
The people there are very nice and help you out.

SHAWN
fast friendly service with a very open floor plan i felt so safe and confident that my return is done correctly

SCOTT
They was kind and fr

KURTIS
They were very fast, and knowledgeable.

ANDREW
Never a problem

PEGGY
I just love the staff and the atmosphere everytime I come in. I have to say Nicole and Sabrina are by far my favorite.

ANGEL
Everyone was nice and polite. Made me feel comrortable. Quick and easy.

TAYLOR
They was so helpful and respectful and they made sure you'll have a great experience there I will recommend anyone to go there.

ANGELA
Customer service was great, very informative, atmosphere was just right. I will definitely go back next year!

TOLISHA
You guys was good with help me find out much i was going to get back thanks alot

CORTISHA
They have good employees that is friendly and answers all questions.

BERNICE
Very nice and helpful

JOSHUA
The fast friendly service Privacy setting. Knowledge of the staff was highly appre

DIANE
I feel welcomed by all employees and Im confident that my tax return will get done correctly and in a timely manner. Theres never a long wait.

TAIJAH
It was Great service I wasn't there that long and I left satisfied with a good refund number plus the $100 when u switch

RAQUEL
Excellent customer service

LAVARIS
It?s good

RICHARD
Great staff that know what they are doing!

SHANETTE
Because their customer service was awe

JENNIFER
Friendly, caring, considerate, compassionate helpful in every way. Willing to make sure you understand who, what where and how.

RODNEY
They were very thorough

RICHARD
Nicole is great, she is always friendly, professional, and gives us sound advice.

LAMONTE
I think they did a good job on my taxes the (2) second time dealing with.

TYRELL
Good people

SHAWNNA
They work fast and they get you out the way of waiting a long time.

DWAYNE
100$ same day

MARY
I have been in Service with Jackson Hewitt for years really trust them
Availability at this office
Book an appointment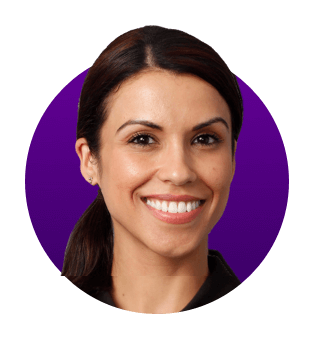 Why Jackson Hewitt®?
WE'LL MAKE IT EASY
We do the work so you don't have to worry. Open late and weekends, no appointment necessary.
WE'LL FIGHT FOR YOU
We're not tax machines. We're Tax Pros who are happy to answer all of your questions.
WE KNOW OUR STUFF
We'll dig deep to get you 100% Accuracy. Maximum Refund Guaranteed.