Corning, NY Tax Preparation Offices
44 W Market St.
Call us on (607)654-0056
SERVICES AVAILABLE
Refund Advance
Drop off available
Find an office with a particular service
HOURS THIS WEEK
| | |
| --- | --- |
| Monday | CLOSED |
| Tuesday | CLOSED |
| Wednesday | CLOSED |
| Thursday | CLOSED |
| Friday | CLOSED |
| Saturday | CLOSED |
| Sunday | CLOSED |
Reviews at this office
What others are saying..

ALAN M
Our tax preparer, Pam McCarthy, in the Corning office was so very helpful, polite and great person to work with.

CASEY L
They are quick and efficient. The staff is great and they're super friendly and welcoming. They make sure they get every last detail to make sure you get a full refund and their promotions are fantastic!

BRIAN
It was a very fast and timely service. The place was well kept and Pam had a very fun personality.

ANTHONY
Very professional and friendly

ROBERT E
The agent did a great job of just making everything clear as to what we needed and how we did things

GEORGIA M
Pam McCarthy is wonderful, she is very knowledgeable and professional, we're so glad to have found her. She's been preparing our taxes for a number of years and we hope never to need to find another agent. She's the best!!

STEVEN M
Convince and we love Pam!

ROBERT T
I love Pam McCarthy. She's the best, she asks great questions and helps us understand our taxes. Very friendly.

TAMMI L
Pam is very good at her job and a very nice person

TIMOTHY G
Ive been coming here for 8 or so years and it's easyx quick and precise which is what I want

DARRELL
Very

MARVIN T
Pam is extremely efficient and personal. She makes doing taxes less stressfull. She helps me be more prepared

ROGER D
Pam Mccarthy is very professional and knows taxes she knows me after many yrs of doing my taxes

MARINACA K
Pam has done my taxes twice now and it's been a great experience both times.

VINCENT P
Judith in Corning NY was very helpful. When I had to do two years worth of taxes she made sure we only had to pay the bare minimum to get the most back.

AMANDA C
I love Jackson Hewitt be of pam. Yes I am.

SIDNEY B
Great service to my aging parents. Thoughtful and patient. Very complete in the tax preparation.

BRIGGS W
We have been doing our taxes with Jackson Hewitt (Pam) for 20+years, she is very friendly, helpful, knowledgeable

MERRILEE
friendly,quick,easy to talk too,made me feel really comfortable!!

LLOYD
I was completely satisfied . I had done my own for 20 years and this years were to complex for me Pam McCarthy did them no problem.

BRIAN
Had a good experience

CAROL
Pam McCarthy has been my tax lady for many years. Jackson Hewitt is the best tax organization I have dealt with and the only one I want to deal with.

JENNIFER
Very friendly. Got right in

SARA
Fast easy friendly

SHAWN
Quick and efficient

JASON
I highly recommend them. Pam is awesome to work with.

SHELLEY
Pam is very courteouse

KYLE
Very friendly servuce

RICK
I can tell Pam McCarthy cares about the quality of her work and her clients.

TIFFANY
Taxes are always done great and I love how Pam talks to me like I'm family

ALYSSA
It's a very nice location n the people r always friendly. They make u feel like family.

MICAH
Very likely able

BRANDON
Always friendly makes me feel like a friend sitting around doing my taxes. Answers questions, explains everything so that I can understand. Always leave with a smile.

RAMON
Pam is excellent and we've never had an issue doing our taxes through JH

PATRICIA
Pam McCarthy is excellent. Very personable, professional. She makes you feel comfortable and never let's you walk away being confused by your return.

CHARLENE
She was extremely professional. She answered all my questions.

RICHARD
The Corning office staff very helpful especially Pam McCarthy

MARK
Because she does a good job and never makes a mistake

VALENTINA
Very nice

MICHAEL
Good service

SARA
I think they did a good job

NICKOLE
Pam deserves a 10 because she always gives me the best tax experience I have ever had and I love her and refer others to her as well.

JOSHUA
Very helpful and professional.

SHELLY
Pam was absolutely wonderful and very knowledable

AMANDA
She made she everything that wasnt dont right in Horseheads was fixed

LANCE
Pam mcarthy was very professional and polite

BECCA
Pamela McCarthy has done our taxes for for over 30 years. She is absolutley amazing, and we love her even more every time we come!

SHEENA
Very helpful and very good customer service made us feel like we were important and matter

CRYSTAL
Gets u the max refund

ROBERT
Excellent service

JOHN
Very professional and courteous.

JASON
Great service very kind and helpful with any and all questions

ANTHONY
Very professional, answered all my questions with ease.

JUNE
They are very helpful in getting my taxes done fast

ERICA
They always help get my taxes done quick and answer any questions that I might have

MARY
Pamela has excellent performance and treats me Mary Riley as a very important customer to Jackson Hewitt and I hope she stays on and is highly qualified for this position we just love her

JOSEPH
Very professional. Family friendly. Very clean. We were a walk-in and they got us in right away.

MISTY
Have been coming here for years, and just love Pam McCarthy, she gets them done and done right. Very nice and cares about her clients

JONATHAN
Always good and quick with documents.

LUNDY
Ever nice lady

ALICIA
Rep was amazing

SCOTT
Excellent Service

LAURA
They do a great job with taxes

MELODY
Very friendly staff, free hot coffee, on time with appointments, very clean office location.

BRIAN
Excellent customer service

JASON
I came back for my 3rd year because pam Mcarthy makes everything so easy for me and she so friendly! As long as she's here u will have me as a costumer!

HANS
Pam mcarthy is a great tax representative she answered all my questions with a positive attidude i will recommend anyone to pam mcarthy

JOHN
Pamela McCarty has always been the best. Very kind and helpful every time

FRANK
Very convenient Pam McCarthy is a amazing helpful and outstanding will help and work with ya with a smile

LORRIE
I just love pam mcarthy she is such a sweetheart and she is really friendly and remembers me everytime

CHAD
Pam Mcarthy is so professional and so friendly

BETTY
Pam is very very professional and great .office very clean and very family orientated will always come here been coming here for years

KACIE
They are great

DALE
Pam McCarthy always does everything she can to help us understand everything she is doing.

RODNEY
Beacause pam McCarthy is really good and takes me in early as I work nights and she lets me come in right after work mornings and I appreciate that a lot as I have to take care of daughter

DESARAY
I have been going here for 3 years now and Pamela McCarthy has always been wonderful with getting my taxes done

RICHARD
Because its fast and Pam is very helpful and friendly

GWEN
My Jackson Hewitt tax specialist is knowledgeable and professional. I am very comforable there.

STACY
I love coming here every year to file my taxes. I always get my refund fast.

ANDY
Pam McCarthy is always friendly and willing to work with our crazy schedules

TAMIE
Customer service is excellent! Very positive and pleasant can-do attitude by preparer

WILLIAM
Friendly personal service First name basis

DAVID
Very great service

TIMOTHY
I tell my friend to come Jackson hewitt and see Pam she is friendly kind and very professional Pam goes out of her way for her customers comes in early and always smiling

ADRIAN
Pam McCarthy has done or taxes for years she so friendly and does an awesome job

MEGAN
Very likely

SABRINA
They do an amazing job, Pam is an awesome tax preparer

REBECCA
I have always been treated with respect and they Pam has always taken her time to help me with anything she can and has answered all of my questions to my satisfaction.

ANGELA
Pamela McCarthy is hands down the best tax preparer I have ever had the pleasure to work with! Because of her kind nature, and professionalism, we have referred many family and friends here, and will continue to do business with Jackson and Hewitt for life. DO NOT LET THIS WONDERFUL WOMAN GO!

LINDA
Friendly and knows how to do my NY and AK taxes

JOHN
pam gives quick friendly service

JIMMY
Knowledge

JACKIE
Fast, efficient and very knowledgeable.

STEPHEN
Is always polit and easy to work with

MICHAEL
Very friendly and accommodating.

MONTE
Greatest service

ANNA
Because friendly, convenient.

TODD
Very fast detailed service ! Pam was phenomenal

TIFFANY
I come every year Pamela mccarthy always prepares my taxes and always makes it easy

NAOMI
Because they make you feel right at home Pamela McCarthy is amazing I have been going to her for three years now. They ask you if you need anything and have plenty of toys for the children I won't go anywhere else to get my taxes done.

KENNETH
Because I like her to get me coffeebecause pam mccarthy is always smiling and is very knowledgeable and she is excellent all around

TYLER
I have been coming to Jackson Hewitt for so long.and love Pamela McCarthy because she is so helpful and nice

BETTY
I have had Pam for years she is p0lite and a very sweet person all around her office is always meet and clean I would not come to Jackson Hewitt if it was not for her

BRIAN
Pam is friendly and knowledgeable. It is also much faster then doing them on my own.

CHRISTOPHER
I've worked with Pam in the past and she was wonderful to work with, friendly, knowledgeable and very professional. After I ran into problems online attempting to file myself this year, I knew right where to turn and Pam answered all my questions and fixed the issues I was running into. I'll be coming back next year and advising anyone who asks me to do the same.

MICHAEL
Been going to see Pam McCarthy for years. Very pleased. Love her!

DANIEL
You guy do a good job

THOMAS
Because I've always had good service and they are very friendly and helpful!

PAUL
I love coming and have my taxes done with Pam McCarthy , she is so sweet and does an excellent job .

HAROLD
Pam is very friendly and professional

HOLLY
Pamela MCCARTHY was great

ROBERT
We've gone there for years ,and Pamela McCarthy is the greatest.

PAMELA
I like how she does my taxs

SANDY
Very Professional,Courteous...

RICHARD
Pamela McCarthy Corning New York great speedy service very polite give me all the information I needed and got me the best deal I could think of for this year appreciate your help I will recommend her in the future to friends and family

RACHAEL
They are very helpful, make you feel welcome ,very friendly and take all the time you need to get you taxes done with no issues

ROBERT
I love mrs Pamela McCarthy she is a wonderful lady she takes the time to explain things to you She?s funny and polite me and my husband comes every time to her call hen we meant her wouldn?t change and go somewhere else for NOTHING

EVELYN
Very friendly and kind

JOSHUA
I love Pam McCarthy and she is so knowledgeable about taxes

JAMES
Very professional, likable,

PHILIP
Pamela was very pleasant and friendly as well as knowledgeable

DWIGHT
Did outstanding job Pam Mccarthy very happy with what she does

AUGUSTUS
Very professional and polite

KENNETH
She very polite and professional. I believe others would profit from coming to Jackson Hewitt.

MERCEDES
Very friendly and helpful service. She helped me understand how to file correctly. It was fast and easy. Definitely will be back next

RICHARD
Great service. Pam McCarthy has been my preparer for years and does a great job.

DESTONIE
On 2/13 a gentleman did my taxes for the first time and was positive, polite, and also got me the biggest refund I've received yet. I absolutely loved the environment as I was really nervous for it being my first time. I expected to be confused and lost trying to follow their questions but he did WONDERFUL and was extremely laid back.

THOMAS
The people there were very pleasant and efficient.

SCOTT J
They go above and beyond

LINDA
Miss Pam has been for a long a time. So you feel comfortable going there. Plus she will you during the year to make sure you are happy.

STEVEN
Pam has always done a great job professionally and personally. I always recommend jackson Hewitt and hope that all the other offices are run as well as the corning office.

MICHAEL
Pam was very professional and friendly. She answered all of our questions

GARY
Pam McCarthy is excellent real good.Makes your feel right at home and explains every thing

FRANCIS
Pam McCarthy

ROBERT
We come only to Pam McCarthy as she is very professional and pleasant she offers coffee and other drinks and her office is very welcoming

DAWN
Because my friend Pam been trying to get me to come here for 4 year and I surprised her and came in

MICHAEL
Very friendly and clean atmosphere

AMANDA
Because she is awesome. She knows what she is doing and she gets me in and out in a timely manner.

RUCHIT
Because Corning Jh has very professional and very pleasant and patient tax preparer Pam has been doing my taxes for last four years and we have a challenging return and Pamela is just amazing

FORREST
We have been clients for quite a few years and Pam is the reason why we keep coming back as Pam treats us nice and she is personal professional and knowledgeable you really should keep her here she is very personable

SANTIAGO
I went to the market street jacksonhewitt to do my taxs and I was soak from the rain and was greeted with a smlie and a nice cup of hot coffee which made my day it feel good to find good people .becouse after getting soak I was not in a good move but and the tax and the lady who did my texs was so nice and told me everything I need to do to get my tax done all I got to say is that my place to get my taxa done from this point on I was about to set up another appointment for next year taxa just becous t she did a very good job I so sorry I can't remember her name but thank you very mush ... me Santiago j torres

JEFFERY
Friendly and courteous. Offered me several times if I wanted a coffee or water.

STEPHANIE
Pamela is absolutely amazing at what she does and makes you feel very comfortable while doing your taxes!

CASEY
Pamela did an outstanding job explaining things to me and walking me through the process

KATHLEEN
Pam Mccarthy is very professional and yes I would come back and refer a friend dresses really nice just like me

STEPHEN
Very relaxing comfortable. Very efficient. Love pam mccarthy she knows her stuff. Will be back next year.

COREY
We love Pam our preparer

DOUGLAS
Pamela McCarthy is excellent she explains everything and makes filing taxes much easier and stress free! She's awesome I will continue to return every year!

ROBERT
Efficient, friendly service

MATHIEU
Clear and rapid process, very well received there, agent took time to explain the details and make sure all steps were done well and clearly

TREVOR
Bc they are always super nice and extremely efficient. I've never had a complaint or any problem.

LOUIS
Very friendly helpful and courteous

FRANK
JH always does our taxes well we've been using them for 3 years now. 2 out of 3 times we have seen Pamela McCarthy and she is great treats us like family.

SLOANE
Excellent service and we wouldn't go anywhere other than our local Jackson Hewitt tax preparer, Pamela McCarthy.

ROGER
Pamela has done our taxes for several years. She is knowledgeable about the current tax laws.

NANCY
I comeback because pam is here and she knows. Just how to help me out

AARON
Very nice and professional i look forward to seeing pam every year

MERRILEE
Because Pamela McCarthy is very friendly and very professional and knows her taxes A very sweet lady

JUSTIN
Very nice to returning Coustomers and to new Coustomers as well makes you feel welcomed and respected

ROBERT
I would recommend JH to anyone as they are efficient, friendly, and on point

KAREN
Friendly and incredibly knowledgeable accountant....time efficient.

EARL
Pamela McCarthy was very professional, and courteous to us. The office was clean and showed a friendly atmosphere.

CLAYTON M JR
Pam McCarthy has done our taxes for 10 years and we are very satisfied

ROBERT
They are very comfortable to be with, friendly and remember you year after year. Pam explains things well so we understand the process.

JAMES
I would recommend my friends going through Jackson and Hewitt is a very friendly kind and courteous and the lady named iceberg to as Pamela Mccarthy

RICHARD
Pamela McCarthy prepares my taxes l, has for years. She is very personable and makes it very simple!

BRIAN
Pam Mcarthy has been doing our taxes for years. She is amazing. Personable, competent, compassionate and friendly. She always makes us feel welcome and I trust her work.

RALPH
I would recommend Pam McCarthy and Jackson Hewitt as she helped me through a difficult return (my first yr) and was very pleasant professional and she knew what she was doing and made me feel important

RICHARD
Pam McCarthy has been my tax go to person for 8years. Outstanding reliable and always looking out for the client.

JOHN
My mom sent me here to see Pamela mccarthy

JONATHAN
Great service

WALTER
Great service

FORAM
Helpful, good customer service.

ROGER
I come to see pam as she is kind and trustworthy and is professional and dressed professional her office is clean and atmosphere is great w coffee

TIMOTHY
Very friendly

ROBERT
Pamela McCarthy is awesome. She is very friendly, nice clean office, very knowledgeable.

RENNI
Pamela McCarthy is absolutely wonderful she is great at explaining the questions I asked.

CHEYENNE
Kathrine Jones was very professional while preparing my taxes. Explain everything also showed me how I managed to receive my funding. Covered over every area of the file processes. Also made me feel comfortable to discuss my finances. I would highly recommend her to ant of costmers and family and friends. Did job well done!

ROBERT
They been good to me for the last 7 years I highly recommend anyone to come to Jackson hewitt

MARK
Cause they are so kind and friendly

CHRISTOPHER
Excellent service, very friendly staff, very knowledgeable, curious, and very fast service

JOSHUA
Great service

STACY
I have been filing with Jackson Hewitt for 7 years and I always get my refund back quick and the people I deal with there are very good at what they do while preparing my taxes. I would go any where else.

WILLIAM
They do a great job

SUZANNE
Very friendly

JENNIFER
Pam was so helpful and friendly

SHELLY
Our preparer is wonderful Pam is the best and knowl

CARLA
LOVE PAM!!!

JOHN
Mrs Pam at corning jackso hewitt is very good we love to go to her.

WILLIAM
I have used for the past 20yearsand I like the customer service

BILLY
Great service friendly price helpful information doing the tax's gold plan service

DARRIN
Guy was great

AMANDA
Dealt with a very great preparer and explained everything to me so I understood why I was getting the amount shown to me.

DEBORAH
Very friendly her name is Pamela McCarthy.. She is accurate fast and respectful

CHRISTINA
The customer service was excellent

JONAS
Pam was very helpful, polite and friendly.

MARK
She was very nice and very personable

RAMON
Pam is awesome at the Corning ny Jackson hewitt. We go there every year to do our taxes.

NICKOLE
I always love getting my taxes prepared by Pamela McCarthy she always is extremely friendly and gets me back the best refund she can. I refer all my friends and coworkers to her.

ELIZABETH
Because Pamela McCarthy is a wonderful lady and very helpful. She does whatever she can to help. Her office is very clean and nice.

JUSTIN
Very professional, neat office and very friendly. She answered any questions I had and made sure I wasn?t confused when leaving.

CHRISTOPHER
Very friendly and informative

CODIE
She was very friendly and welcoming. Helped with all my questions and made my time with taxes easier

ANTHONY
Pamela was extremely helpful at setting up return

DEBORAH
Fast friendly and sufficient

RONALD
Very nice and explained stuff office was very clean nice greeting and I would tell everybody about jackson hewitt.

CHRISTOPHER
They are willing to do what it takes for you and know what they are doing

SHAWN
Because of Pamela mcarthy this my third year she?s.Curtious helpfull professional very friendly keeps me coming back very satisfied

THOMAS
Pamela McCarthy was so helpful and nice to work with. Very knowledgeable with any questions I had.

PATRICIA
Very friendly, fast and professional

CHRIS
We see Pam every year she is excellent. Office is very nice and welcoming!

LARRY
Very professional, knowledgeable and courteous tax preparer. Pamela McCarthy was easy to talk to and answered all of my questions.

JOSEPH
Get the most money back. Very professional and kind. Offered coffee and other drinks.

JOSEPH
Great service by Pam McCarthy. Very professional. Well dressed. Coffee and drinks. Fast service. Very kind.

NIKKI
Pam McCarthy was pleasant and diligent and found the mistakes I made

MARY
Very nice and very friendly and professional answered all my questions polite understanding recommended for friends also myself

KEITH
Because I always come to Pam as she is very friendly and helpful and she always has coffee

SCOTT
Pam mCcarthy

CAROLYN
Pam m is great. Been coming in for years.

JEREMY
Pamela was very kind and helpful

AMANDA
Pamela McCarthy is very personable and relatable. She has also been extremely consistent over the years. I always request to have her do my return

SUSAN
Pamela McCarthy such a friendly person and very happy person that knows and does her gob very well. I would recommend her to all.

KEENAN
Pam is just amazing. Shes thorough and makes sure all of your information is accurate. Shes such a sweet person and is so helpful.

KEENAN
Extremely friendly atmosphere. Relatable employees. Genuine caring employees.

STACY
I always get great service every year I come here and I always get my refund back fast. Thanks to Pamela McCarthy.

AMANDA
Pam is the best

FRANK
Pam my tax preparer always treats us like family. She does a great job with our taxes.

DESTONIE
They've done a phenomenol job on my taxes last year and this year as well.

COREY
Staff was very friendly, helpful and knowledgable. We were greet warmly and helped quickly.

CASEY
Pam McCarthy is our tax preparer. She has been for going on 7 years now. We absolutely love her. She is precise and professional but still fun and friendly and makes you feel welcome and comfortable. Shes is very thorough and makes sure that you're getting every cent back.

CRYSTALLINE
Very easy

JEFF
Very friendly and professional PAM is the best

JEFFREY
Goos sevice very friendly

NATHAN
They got me in fast with about a 10 minute wait

LINDA
Very friendly & will text and check in with you during the year. Not just during the tax season rush.

CHESTER
Pamela mccarthy was very knowledgable and was a great help in filing my tax returns and made me a believer in filing them

KACIE
I would recommend going to Jackson Hewitt. It's a great tax service. I highly recommend seeing Pamela McCarthy in the Corning office! She is great.

SHEENA
The services I got at Jackson Hewitt was fantastic. They were friendly and very understandable. They asked questions to make sure I got reimbursted all in which I earned. They made sure I understood everything and I hadnt been there very long and I got assistance right away! This is my 2nd year there and I wouldn't recommend anyone else!

SARA
Smart and helpfull

RYAN
Excellent Customer Service !

FRANK
She answers all our guestions and is very polite in every ways

JOHN
Pamela mccarthy is good and the the office is clane

PHILLIP
We've been coming to Pamela for quite a few years now to help us, and she has been very helpful and we thank her for it as well as Jackson and Hewitt services

WILLIAM
The accountant was kind and explained everything.

DARRIN
Was really polite

MATTHEW
Jackson Hewitt is great with customers and always so helpful.

JAMES
Very friendly and we recieved the most for our refund. We are 1st time customers:)

ZACKARY
Very professional, and helpful

DAN
I just think Pamela is a sweet ladie tells an exspalns stuff to detail so u understand I have cane to her for a few years now an always happy with are appointment office is always clean an a nice invierment

BRENDA
I would recommend this office and Pamela McCarthy because she was very professional, also she understood what I wanted, Also everyone was very nice and helpful.

ERIC
Mrs mccarthy was very friendly and knew what she was doing a true profess

BETTY
Pamela mc Cathy is the best we have had over the past few years she very good with us very clean office hot coffee very friendly.

KENDRA
Explains everything very welll and is very prof

RUTH
I have been coming to Jackson Hewitt for 13 years and enjoy coming

HOPE
I am extremely pleased. I have been coming for 13 years and will continue to do so

MICHAEL
Friendly

KEVIN
Pam was a very patient and understanding person. She awnsered all of my questions so I could understand them. I will recommend her to anybody and definitely will be back next year

ZACHARY
Great service. Very friendly staff. I would recommend going to Pam McCarthy in the Corning office. She did a great job.

JUSTIN
Helpful, professional, kind.

MELODY
I've been coming here for a few years, and they've always treated me kindly and done my taxes correctly.

RACHAEL
The people are very friendly very helpful and do my taxes in efficient time

ELLSWORTH
Pam McCarthy is very nice and easy to talk you through the process

STEPHANIE
After another preparer made a mistake on my refund Pamela McCarthy looked at them and helped with The irs paperwork restoring my confidence in JH

RICHARD
Pam wonderful lady would not go anywhere else she can make the devil smile such a sweet person to be with very friendly and

MICHAEL
We love Pam Mcarthy. We have been going through her for over 10 years. She's like family and very quick and efficient.

JUNE
Pamela McCarthy Pam was really helpful filing my Fed and stare tax. She also helped me out of an uncommon situation about filing my Federal Taxes.

RAYMOND
It's convenient from home and Pam is a great person to deal with

WILLIAM
Pamela McCarthy was very helpful and I would recommend her to anyone very nice woman

DANIEL
Really good

MICHAEL
Pam Mcarthy is fabulous.

KAYLA
Amazing staff and environment

GEORGE
good customer satisfaction

ALEJANDRO
I do my tax here for 7 years or more and Pamela Mc Carthy is very, very professional

DAKOTA
Pamela McCarthy is very polite and accurate when it comes to everything while getting our taxes done.

BETTY
Service is quick, easy, and accurate. Pam is also a very good tax preparer.

BRIAN
Been coming in for years and it's always been a good experience. Pam is always wonderful.

KEVIN
Very professional service.

JOSEPH
Very good at what she does

STEPHENS
We came back because we wanted someone reliable and we like Pam the best as were very pleased with her. Pam takes time to explain things to us

SANDY
Very friendly and knowledgeable. My tax takes the time to explain any/ and everything for you.

MEGAN
Pam is super nice and the office is always nice and clean ,

ADRIAN
Very good customer service

TAYLOR
Great service and genuine tax preparer

EARL
Because she is very friendly and kn

BENJAMIN
Help me out last year when I got ignore by hhds store Pamela McCarthy is a saint and I will continue to come see her

ALEX
Because Pam is awesome!

JAMES
PamÕs great

DUSTIN
Pam does a great job and she is awesome!!!!!!!!

DESTINY
Pamela McCarthy is a wonderful woman, very helpful and kind and answered any and all questions

ANDREW
Pamela is very courteous and polite. Great to work with.

BRUCE
Great service

MARYLYNN
Pam is excellent amazing on top of everything. Very pleasant and enjoy working with her. Everyone loves her. Her clients enjoy her and want her to do their taxes

JEFFERY
Because I enjoy seeing Pam she always is in such good humor and yet very professional Where else could go to get my taxes done and laugh and smile all through it only with Pam McCarthy

ALAN
Veryfriendly

ROBERT
Pam is. Good. To. Us. I. Like. It. Here.

CHRISTINA
Pam McCarthy is amazing. Always very friendly and professional! Quick to answer questions! I have gone to her for a few years now and wouldn't go anywhere else

JONATHAN
Always quick, dependable, and gets the job done right.

HAROLD
Extremely helpful

HAROLD
made tax time easy

CHRISTOPHER
Very professional, courteous and helpful in during the process. Very friendly and bringing my two year old was a breeze

ROYCE
For one your tax professionals mainly Pam McCarthy is and are very polite and help in any manner they can I would send everyone I k ow here to Jackson

ANNA
Pam is excellent at her job!

JESSY
Very kind and knowledgable staff. Able to answer any and all questions I might have

ROBERT
Pamela is so nice and is very good at her job I will came back to ever year

JONATHAN
Pamela McCarthy did very well! I would 100% recommend her. The facility is nice, I felt welcomed, and I'm glad she did my taxes for me!

DONALD
Great customer service and pleasant preparer

DONELLE
Pam is pretty dang rad

JEFFREY
We have been coming to Pam McCarthy for the past 5 years. She is always so professional and sweet. She make us feel like family. Thank you so much Pam! The Dowery's

JOHN
Extremely helpfull accurate worked with us with my wife's changing schedule and us having kids

JASON
Pamela mccarthy makes my life so easy no other willl do my taxes As long as with u

MELISSA
Very nice place and kid friendly

TAMIE
Very Professional staff and personable.

AUGUSTUS
Pam McCarthy greeted us at the door by name and remembered us from last year.

BRIAN
We get our taxes done every year with Pam Mccarthy and she is amazing. Profesional and caring and very knowledgable.

MICHAEL
Very friendly and i formative

JAMES
Great customer skills. Pam McCarthy is very patient and helpful. I recommend her to friends and family every year.

MARGUERITE
Pam McCarthy is the only person I want

MICHAEL
Fast friendly service. Pam was very helpful and knowledgeable.

ANNA
Very Professional, Courteous, answers questions, explained all details,

DAVID
Friendly, knowledgeable staff. Process was smooth.

BOGDAN
Friendly Service!

FORREST
Pamela McCarthy Very nice person and explains things to you. Gives us coffee and always smiling.

FORREST
Pam is very professional and friendly we enjoy coming to her cause she is a jokester and makes taxes fun and through the years we have become good friends. She is neat and organized

GWEN
My agent was very knowledgeable and made me feel very comfortable.

FRANCIS
Good people and very easy to inderstand

DUSTIN
Pamela was very knowledgeable and willing to help us with all aspects of our tax return.

KAREN
Wonderful service and very knowledgeable

BRYAN
Courteous, pleasant, convenient service, been coming for many years and will continue to come for many more.

COREY
We live Pam our prepare, She does a great job for us every year

MERCEDES
She is the best of the best. I have been asked to go elsewhere but I refuse. Pam is amazing!!

HANS
I come and refer Jh because Pam McCarthy in Corning office is very pleasant and knowledgeable her office is clean and friendly and she has coffee for us

JON
Pam MCCarthy is very personable and helpful!

GARY
Pam treats us very professional and like family..

RONALD L
Very knowledgeable, professional, and very thourgh.

ROBERT
I've had Pam many years. Don't want to see anyone else. She is extremely friendly and helpful.

HERBERT
Very nice people

TODD
Pamela mccarthy was great was very fast and great with my taxes

PATRICIA
Very professional and caring

NICHOLAS
Good people work here

VALERIE
Very informative and friendly. Professional service and very personable individual. Learned a lot about tax changes very helpful thank you!

KENNETH
Pam is good. She helps and nice

MAYNARD
Pamela is great ! I would recommend others to come see her.

SUBRATA
The tax Consultant : Pamela McCarthy is very humble and knowkedgeable.She explained to me about the subject precisely and correctly . She is the best !

THOMAS
Very nice. Very professional. I'd want the same preparer next year.

THOMAS
Seemed very knowledgeable and was very help with all our questions

MICHAEL
Great service

NANCY
Pam always does my taxes with efficiency and has informed answers to my questions plus having a friendly personality

JESSICA
Pam was very professional and prompt did a excellent job

STEVEN
Very perfecional very plight answered all my questions the lady Pamela McCarthy was very helpful

ROBERT
The agent has been doing my taxes for a long time and knows my history. She always goes the extra mile even if I am out of state traveling

TREVOR
Because i always have the best experience when coming to this office. I always request one individual bc she always does a great job.

CORBIN
Very nice, friendly and professional.

JOSEPH
Because they do a great job

JUSTIN
Good

AHMET
I have speedy service. It is reliable. Appointments are easy to make. We have the same accountant every year.

MICHAEL C WILSON
Very thorough and knowledgeable

SANDRA
Always accurate with good customer service.

STEVEN
Pam is a very professional tax person and very patient as I have a complex return and she does very well She always has coffee for me also

DAVID
Friendly quick reliable service.

VINCENT
Pamela was awesome. Gave us lots of advice, new information and made use feel a little better about filling.

WILLIAM
Polite helpfull

DAWN
Helpfull nice lady

DAVID
Great quick reliable service

CHARLES
Mrs McCarthy was wonderful in her preparation. The site was very relaxing! As a prior H& R client was very pleased and impressed with what I found!

JOANNA
I've worked with Pam McCarthy for a long time very pleasant and does a great job

STEVEN
Pam is so helpfull

GREGORY
Outstanding service! Warm and courteous.

LARISA
Very friendly i was referred by my aunt mary riley

MARIARITA
Pam is very knowledgeable and she is a sweet person and was capable to inform me of what she was doing and explained everything to me as I am not good at understanding of what I needed to do and I understood everything nicely

CLAYTON M JR
Great service

ANDREW
Efficient, reasonable price, guarantee of accuracy

ANTHONY
I walked in early not realizing not opened yet but Pamela was smiling and welcomed me right in and did my return without a blink of an eye She was very friendly knowledgeable and courteous She offers coffee and her office is very welcome

RICHARD
Pamela McCarthy always does our taxes, she is amazing. Extremely knowledgable and friendly! Wouldn't go anywhere else!

JENNIFER
Pam mccarthy is amazing at what she does.

SHANTEL
Help me with getting as much a possibil

WILLIAM
Very eager to be sure all was correctly filed.

JOEL
Great service

KYLE
Market street Corning, Pamela helped me and saved me over one thousand dollars. Turbo tax was going to screw me over big time but she saved my ***** this year! IÕm coming back next year for sure.
EARLY REFUND ADVANCE LOANS AVAILABLE DECEMBER 17 AT PARTICIPATING LOCATIONS
Save your spot by booking today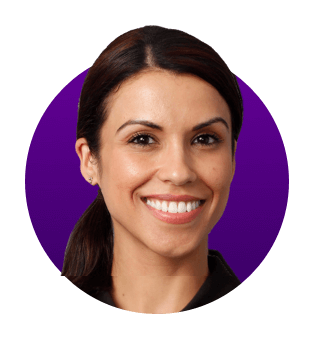 Why Jackson Hewitt®?
WE'LL MAKE IT EASY
We do the work so you don't have to worry. Open late and weekends, no appointment necessary.
WE'LL FIGHT FOR YOU
We're not tax machines. We're Tax Pros who are happy to answer all of your questions.
WE KNOW OUR STUFF
We'll dig deep to get you 100% Accuracy. Maximum Refund Guaranteed.