Raleigh, NC Tax Preparation Offices
3300 Capital Blvd.
Call us on (919)827-0971
SERVICES AVAILABLE
Refund Advance
Drop off available
Find an office with a particular service
HOURS THIS WEEK
| | |
| --- | --- |
| Monday | 10:00AM - 6:00PM |
| Tuesday | CLOSED |
| Wednesday | 10:00AM - 6:00PM |
| Thursday | CLOSED |
| Friday | 10:00AM - 6:00PM |
| Saturday | CLOSED |
| Sunday | CLOSED |
Reviews at this office
What others are saying..

MICHAEL
Reviewed tax estimate multiple times, followed up to ensure completion, timely service

JESSICA
My boyfriend was the 1st to introduce me to Jackson Hewitt. For the past few years, I have had great service every time I enter the store to have my taxes done. The associates are always sure to triple check everything they are able to ensure I receive my maximum amount back.

NADEEM
Excellent service

FRANKIE S
Because u were fast and nice

ERIC G
I have used Jackson huett for a few years and have always been pleased

PHYLLIS D
I have always had Jackson Hewitt do my taxes and I am very happy about that.

JESUS
Son rÿpido directo y eficiente

KELVIN B
Knowledgeable and willing to help.

WHITNEY
Instant refunds and loans

VERONICA
Service was easy and the staff was friendly and knowledgeable.

GURINDER SINGH
Good service

JESSICA
Great service.. Be deal with 10 years

ALTON
They were very professional and very patient with me the whole time I was there I would advise people to do there taxes with Jackson Hewitt thanks.

KARRON
I have filed my taxes through Jackson Hewitt for the past 2 years and I have not had any problems. The filing process is simple and easy

KASSIE
I would recommend jackson hewitt because they are there to help you and get the most amount in your tax refund and they help me when i was running low in cash with the advance

CHRISTY
Very good tax service and tax money when you need it but the price is expensive to file

TIFFANY
Exceptional customer service!!! Very professional! They really pay attention to detail and make sure their customers are taken care of!

SASSANQUIA
Professional accuracy friendly

JACQUELINE
On every visit no matter the office, the staff is very professional and courteous.

MIRANDA
Great service! Offers and make sure your taxes are complete and accurate

ALFREDO
Fast service, the employees are patient and friendly..all smiles they have you laughing

LASHONDA
My tax Service

ALBERTO
The best tax service i have recieved since i started getting taxes. Their quick and efficient. Great time and they feed you if the wait is long.

AMY
They was very respectful they got us in and out quickly great customer service

DEVONA
They r good

KHADIJAH
The they are great and helpful even though I didn't get the loan ...

JESSICA
I come to JH every year and always receive the best service and advice about my filing status.

ANQUARA
Because they are professional and they no what there doing

AMBER
Very polite people. There was a wait but it wasn't too terrible

LAMONICA
Even with a scheduled appointment at the location walk-ins were taken prior to my scheduled appointment. This isn't a great policy.

SHAMEKA
Great service

KEYSHA
They did everything right and explain to me about everything

ALICIA
I love the friendly service I get. They spend alot of time reviewing my taxes making sure I get the biggest refund possible.

PEARLNETTE
The process was quick and easy and the people were so friendly.

PAUL
Good customer service.

TALIA
Grear place do taxes

TELISHA
There the best

SABRINA
nice people

DANIELLE
Because i was satisfied with my service

ANDREA
They are very nice and they tell you everything that you know they tell you.

PRECIOUS
I been going there for 12 years and they always do a wonderful job

TARICA
Great communication, workers acknowledged Jackson Hewitt customers. Overall lots of respect from the employees. I will be returning next year

SHANIQUA
Jackson Hewitt has been my reliable tax preparer for 5 years. No issues !

JOHNATHAN
Great service

REGINA MONIQUE
Real nice and they dont take linf to complete your taxes. Very friendly people.

REUBEN
Because they are professional

TYRIAN
Cuz they explain things good

CHRISTOPHER
Great coustmer service. It's fast and done in a timely manner. The representative always makes u feel like family. It's just great all around service in person and over the phone.

KATHLEEN
Last year you guys did a wonderful job on my taxes.. I will recommend you guys to every one I know...

RONESHA ANOINETTE
The preparer was very informative. He helped me under the whole process.

SADE
The service was fast, convenient location, and the tax professional was very kind and knowledgeable.

JHANA
Excellent custom service and fast work. They had me in and out in no time!

SHANTA
Customer service was great & knowledge

LATASHA
The man I worked with explained everything to me and was very patient and understanding which meant a lot to me.

VINCENT
They were very helpful and friendly made me feel like my taxes were being done baby a professional.

RACHELLE
Gets the job done very quickly and accurately

NICHELLE
Fast and awesome customer service!!!

WILLIAM LEVI
Service was good

ANNA
Tax preparer that helped me was extremely knowledgeable and helpful

MARCUS
Because of the quick money advance I received and also the friendly Service I get every visit

CANDY
Great staff, patient,with answering all questions.speed of service

NICOLE
They are great with my taxes and have very good customer service and great with loans

TALAEYA
Great service, ok customer service, long wait times only had one tax preparer in the store at the time and she was sick, also a little on the expensive Size, but the rapid refund was awesome

TRINA
Excellent service

AYESHA
Excellent service

DEHYNDEQUAN YDEL
I had a wonderful experience with the staff.they treated me with everything that I needed. I will definitely recommend a friend or family member anytime.

MARCUS
I had a great experience and the guy was very helpful and info

JOSEPH
Customer service never had a problem with any of my returns after 9 years

JAMES
Because i like the service.

GARY
Competent people working there.

PENNY
I've been with them for eight years and the results have always been 100% satisfying.I trust them with my taxes and I am a completely loyal customer, they're the Best.

JOANN
I have been with Jackson Hewitt for 23 years that are very good

LEVON
Helpful and knowledgeable advisor, told us of her every step in the process.

LETIERRA
They Are Straight To The Point! They Get Yiu In And Out At a Reasonable Time! Customer Seevice Is Amazing

CAROLINA
Great customer service!

PATRICIA
Excellent tax preparation services

LARRY
Excellent service!!!

PRASHANTH
great service

AUBREY
Dorothy Hodgins was very helpful. She was very courteous. She answered questions we had very well. She helped us last year and we will go back to her next year.

KIM
Great services

VERONICA
I have been going to Jackson Hewitt for five years and I always receive excellent customer service.

SABRINA
FRIENDLY STAFF THAT WORK FAST

TAQUISHA
The refund advance starts just in time for the holidays rather you need xtra money for gifts or bills.

NICOLE
They are very easy to deal with and the preparers are very knowledgeable and helpful

CRYSTAL
Every year I file with Jackson Hewitt every tax preparer I've ever had has been so nice patient and friendly!

JUSTIN
Friendly fast and accurate and the refund seems to be bigger than other tax offices

LORETTA
For about a decade I've done my taxes via Jackson Hewitt Tax Service. One perk is the Holiday Advance option, no other company seems to offer this low-cost, if any cost, perk. The last two years were horrid, long wait. But Jackson Hewitt stepped up their game and hired some very valuable Tax preps. Not only was I out of the office in no time, due to the fast works of Jackson Hewitt's computer savvy employees, but I was advanced a very satisfying amount, which assisted in our time of need. 10. The man's name whom assisted at Jackson Hewitt was Nara, location on Capital Blvd in Raleigh, NC. I was thinking of switching companies but Jackson Hewitt nailed it this year. I'll be a client for years to come.

JENNIFER
Jackson hewitt has helped me for the passed 3 years make sure my kids had a Christmas with the advance and the explain everything to you as you go when filing your taxes

MICHELLE
They were nice and fast

ALLYSON
When I called, got there and was seen the customer service was great. All the people who I dealt with were really nice. Also there were enough people working at this location, Capital Blvd Raleigh NC, to accommodate the clients without waiting for a long time.

CLAIRESE
Reps were efficient and professional

TARHESHA
Very prompt and friendly customer service.

KATHERINE
The service is excellent

MIRANDA
Great for filing taxes many options to fast and easy access to refunds, savings on filling taxes great tax company

JASMIN
Grate service like no other.

DARIAN
Mary was thorough and pleasant. She explained everything perfectly and made me comfortable with my choice to file with Jackson Hewitt:

JERRY
Great service

JANAY
The staff was amazing they were quick and very efficient

ANGELICA
They are amazing and quick and very friendly... they make sure all ur questions are answered before u leave.

TALIA
They have great service

TIFFANY
They are fast and accurate and give you a great refund plus you have s chance to get an advancement

CARMEN
Great customer servive

ERICA
There were very fast

NAPOLEON
Very well trained people that take the time to explain each and every detail to you about your tax return

JONATHAN
They are always nice and quick.

ERIC
I have always had nothing but a good experience with Jackson Hewitt doubt my taxes.

TIFFANY
The staff was was extremely polite and knowledgeable.

AMY
They get you out quickly as possible they kind and respectable

TELISHA
I just love the way my preparer is there for me when needed

TIMMY
I?ve been using you guys for the last few years and you guys do great work

FELECIA
They offer a refund advance loan.

TIFFANY
Very prof

JANET
Because everyone there was so friendly and helpful and they explain everything to you about what's going on with your taxes

WESLEY
They are respectful and love to take the time out to answer every question. Never had a problem with them

SHAQULA
I been going to Jackson Hewitt ever since I can file my taxes. I never had a issue. I got my money back fast wit no hassle.

JONI
I would recommend Jackson Hewitt to anyone. I recieve friendly, courteous, service at every visit. I never have any mistakes and they take care of you if they make a mistake.

NICHOLAS EDWARD
Everyone was so nice and they really helped my family out. I would recommend them to everyone I know !!!

TERESA
Fast easy service and the people are friendly there

TIFFANY
Awesome customer service she paid attention to detail and was very professional and friendly.

LISA
They are friendly and they do their job right

MONIQUE
I've been coming to Jackson Hewitt for 16 years. Never had a problem

DEHYNDEQUAN YDEL
Great customer service. I will definitely be recommend my friends and family to come by and do there taxes here. Quick and convenient services. thanks Jackson Hewitt. I will be coming every year for my taxes to be done again.

MARKITA
Quick and easy process. My tax agent explained all fees and deductions very clearly for me to understand.

FRANCHESTCA
Ms dorthy helped me she is so wonderful she explained everything to me and gave brief description on what to do .

SHELIA
They are a great group people

CHARNETHA
They are nice and efficient

LILLIE
Good friendly service. With knowledgeable tax preparers and early refund advancement, if you qualify

GAIL
Very knowledgeable

MARY
Bery professional and I didnt have to wait long.

WILLIAM
Very knowledgeable and extremely friendly. I was able to take care of all my taxes need and reviewed with me if there needed to be any changes

ANDERSON
I would recommend Jackson Hewitt tax services to friends and family because i have use them for years and have never had any issues every one at the office is very friendly and helpful.

KENDRA
I had Dorothy Hudgins as my preparer and she was nothing less than AMAZING!! she built rapport and talked with me to make getting my taxes done less boring, she knew what she was doing and explained everything every step of the way to me. She was extremely thorough, and she made me feel comfortable and worry free! I was very pleased last year as well as this year I love Jackso Hewitt and the people they hire !!!

SHAUN
Great and friendly tax agents very great experience felt really comfortable and im very satisfied with the amount im getting back

SHAKENA
Excellent service

CHASSIDEE
They are awesome, they got me back every dime that I spent out this year. In order to help my family. Make through this tough time

ALISIA
I come every year and get great service from every person

CANDY
Fast friendly service,do convenient

WILLIAM
Great tax expert

GARY
Excellent service competent preparers

ARTAVIOUS
Great company

PHYLLIS
Good Service

VIVIAN
They are friendly, helpful, and fast.

ARTENCIA
Because they insured me my tax refund was done correctly and I wasn't there that long my tax return was done with accuracy

CYNTHIA
I have been coming to Jackson Hewitt for 23 consecutive years without tax issues.

KASSIE
Jackson Hewitt has always been extremely accurate with my refund and they are always quick and will get you out the door fast, I love them, I have been going to them for 5 years now.

RONALD
They are great people & also very fast.

WILLIAM
Great customer service. Workers are friendly and never had an issue with my taxes.

PATRICIA
Excellent service and knowledgeable tax preparers

SHANIQUA
IÕve used Jackson Hewitt for years & have always had a great experience and no issues with my tax return.

AMBER
The customer service representatives make sure you get all of your money back.

STELLA
The agent that prepare my taxes were very friendly and helpful.

PENNY
I've been a satisfied customer for 9 years.

ROBERT
The knowledge and experience were excellent. They helped with a very complicated return.

SHONTICA
Great customer service

SEAN
Outstanding customer service! Every employee that I came in contact with were both professional and personable. Great experience every step of the way!

RENEE
Very helpful

LEROY
Because I've never had any problems with them an is just a all out great company to file with

KORI
Very nice and did a great job and was very helpful and they was quick aboit it

STUART
I have used Jackson Hewitt services for many years and have always received courteous, and fast service.

ANTOINETTE
Very friendly and efficient

LEVON
We have always had very good service with the people there.

PATRICIA
Easy to get appointment-, fast service;; friendly and accommodating staff

TRACSAUN
Dorth at the Capitol Blvd location in Raleigh excellent have used her the last 4 years.

JOANN
Jackson Hewitt has been doing my taxes for over 20 years i love the service

CHARLES
Our tax preparer was knowledgeable and efficient as well as interesting. His name was Nara.

EVELYN
Always am happy with them, have tried others

ERNEST
You are the best!!!

CRAIG
Great knowledge and service.

ANDREW
Very professional and friendly staff

MARGARET
Fast efficient knowledgeable KIND

COURTNEY
Because it was easy, friendly & straight to the point!
THE HEALTH & SAFETY OF OUR COMMUNITIES IS OF THE UTMOST IMPORTANCE
Call ahead to confirm the most up-to-date availability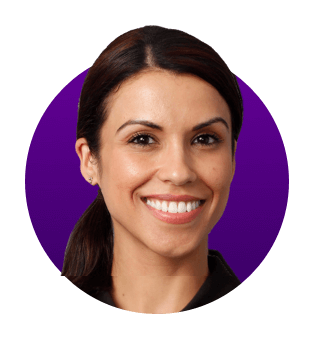 Why Jackson Hewitt®?
WE'LL MAKE IT EASY
We do the work so you don't have to worry. Open late and weekends, no appointment necessary.
WE'LL FIGHT FOR YOU
We're not tax machines. We're Tax Pros who are happy to answer all of your questions.
WE KNOW OUR STUFF
We'll dig deep to get you 100% Accuracy. Maximum Refund Guaranteed.