Cadillac, MI Tax Preparation Offices
8917 E 34 Rd
Open 10:00AM - 6:00PM today (local time)
View week
Call us on (855)301-1040
SERVICES AVAILABLE
Walmart location
Refund Advance
Drop off available
Find an office with a particular service
HOURS THIS WEEK
| | |
| --- | --- |
| Monday | 11:00AM - 7:00PM |
| Tuesday | 11:00AM - 7:00PM |
| Wednesday | 10:00AM - 6:00PM |
| Thursday | 10:00AM - 6:00PM |
| Friday | 10:00AM - 7:00PM |
| Saturday | 10:00AM - 4:00PM |
| Sunday | 1:00PM - 6:00PM |
Reviews at this office
What others are saying..

MICHAELINE
Cari Barker was very friendly and walked through everything with me

RICHARD
Great service

TYLER
Fast and easy

ANTHONY
Have been going for years and I like everything about it.

RONELLE
Staff was extremely helpful

REBECCA
Great service

SCOTT
Have always had great service here

KAITLYNNE
Great customer service very friendly

IAN
Very professional and friendly service

ROBERTA
Very informative and friendly service

CORY
Very respectful and was will to work with us on short timing. Injoyed the time being here

ELI
always helpfull and good at getting them done in a timly manner

HEIDI
Very friendly

JEROME
Good people

ADAM
Awesome and thorough customer service. B.J. was extremely helpful and courteous!! Will be a returning customer every year!!

JUSTIN
They explained everything into detail and answered all of my questions

HOLLY
Friendly service

DANIEL
Friendly quick service

DEANNA
She told me of other tax benefits I was eligible for.

BRIANNA
Very thorough with explaining everything option.

BRIYONNA
The tax preparer was very patient and helped me a great deal when one of my w2s decided to be difficult to get.

JASON
It was fast and loved the tax advanced.

DANIEL
It was quick and easy they was happy to help answer all my questions

DAVID
I like Jackson Hewitt I've been going to them for the last 7 years.

LACEY
Very polite people, Will answer any question you may have! Jh is always looking for the best refund to get! Easy service. Booking an appointment gets you in fast.

KIMBERLY
Because they were nice and quick

RYAN
Have been very well taken care of by Jackson Hewitt for a few years now.

KATELYNN
Was quick and easy bj was super friendly!!

GREGG
fast friendly workers BJ did a awesome job for me liked her very much smiled and was happy to be helping me

JOHN
Great service

KEVIN
Good service

PHILLIP
The people were very helpful and explained everything in detail

MATHEW
Friendly, fast and efficient. They had an answer for every question. And I believe I got more back than i was ever expecting

RENE
My process went fast and efficient. BJ was so informative and thorough!

LATISHA
My specialist fixed another's mistake, inbetween her existing appointments.. and in only 12mins!!

STEVEN
I liked how fast it was but did not really care for the $50 feeling on top of the feeling for doing my taxes.

MATTHEW
Bille jo out of the Cadillac office was really polite and friendly she talks with you threw the hole thing and real easy to talk to I will recommend Jackson Hewitt to all my friends and family thank you guys for all the help by far the best place to get your taxes done :)

MICHAEL
BJ was very knolagble, curties and very perfonisel

REX
They were friendly and bj was very knowledgeable to my needs for cgetting the most for my refunds

KIMBERLEE
BJ is a wonderful very helpful person to help you get your taxes done.

CHEYN R
Bj helped me with prior year issues and how to call the irs to make sure I could file at ease. She also helped me get the most accurate service

ALENE
The preparer was very patient even though I was very unorganized and did not know everything I needed

JOSHUA
Very friendly and helpful with explaining the value of their services. Would recommend anyone to these ladies

CHRISTOPHER
Bj was amazing talked about my bus driving and made me feel welcomed and confident in her knowledge of my work

JESSICA
Came in today with an appointment scheduled elsewhere and spoke with bj and she amazed us with her bubbly personality and willingness to answer our questions so we stayed

JENNIFER
It was convienent and had great preparers to help

KARL
Courtney is like my sister and she provided me lots of advice on my taxes for next year.

TROY
Great customer relations and accurate tax advice from the girl working there.

SAMANTHA
Great service and knowledgeable staff

DONALD
The girl there was awsome and getting the 100 switch from another place was good too

AMIRAHMAD
Bj was good. She was helpful and very polite and she looked good.

ALBERT
They do great job

JASON
Great service,fast and very friendly

KIMBERLY
Bj Smith was very pleasant made everything seem easy

BRIYONNA
Bj is very good at her job. Always very helpful and attentive that's why I come back every year.

KAALA
Friendly fast service

KAITLYNNE
Hi Smith made this an awesome easy experience.

AMANDA
Jackson Hewitt employee are very helpful. I come back every year get my taxes done right the first time.the help was amazing from Kayla and Bj.they are helpful and and amazing

BRIYONNA
BJ is awesome! She makes what normally is a boring 'I dont feel like doing this' situation into a visit I dont mind making. She's super efficient and actually quite funny.

MATTHEW
Because they have great customer service and they know what they're talking about.

CHRISTOPHER
Very friendly. Fast and always putting the customer first.

EVAN
Hi and Courtney we super helpful and they helped me through her to t all the info I need to hopefully get as loan today

EVAN
They rally took the time to help and answer any questions I had. They also made sure I understood what I was signing before I signed. Very friendly and enjoyable people to be around

STACY
Because but is the best. She is very helpful and understands me. She knows the struggle is real. Very efficient and would definitely story recommend her

ROBIN
Wonderful

ROBIN
I love JH this is my red year returning having come from HR block and your tax professional at your Cadillac Mich location is amazing!!

JESSICA
because I like them they have been really helpful

STEVEN
Because Betsy and Deanna were great help getting us started while but was finishing up with another client. We love this crew

KATHRYN
BJ was very helpful and knowledgeable. Told me about all new tax information. She also made me feel important.

BRIAN
Our agent was extremely helpful

BERTHA
Because bj helped us so much after such a bad experience in traverse city office. She was pleasant and we will be coming here from now on

LEIANNA
It was easy and lots of smiles. Enjoy the service we get here

TIFFANY
They were very specific and helpful. They explained the entire process very succinctly. Whenever we were confused they made sure to show us on the screen as well as a verbal explanation.

BOBBIE
BJ was my preparer today. She made me feel totally at ease although I was nervous to start with about switching from .the TC branch.

ZACKERY
Nice tax preparers made sure we understood everything

ROSE
B.J is the best. I won't go to anybody else. This will be the second year and it won't be my last.

CORY
Bj and Patti gave much better customer service that I received at the Traverse City location

JANINE
By was extremely helpful and explained everything thoroughly and in a way we could understand.

AARON
They are very helpful no is great she find me money I didn't know I had coming

CHRISTINE
They were very helpful when asked about claiming grandchildren.

DAVID
Liked that we discussed homeowner information for possibilities next year.

JAMIE
Professional and helpful, thourough

CHRISTOPHER
One funny lady

CASEY
Very professional and answer all my questions

COURTNEY
Because the girls are amazing and the company does everything possible to help you

RENEE
Hi and Deanna made everything run so smooth. Best service I've had here and it has always been good

PAUL
Have not been to Jackson Hewitt in several years and was very happy that I returned. Deanna was very friendly and helpful.

JACOB
she was very helpfull. She made sure I know what I was getting and answered all me questions.

LATISHA
They were kind, patient.. MAde sure I had a clear understanding of what they were doing and answered all my questions.. Though tbh I had few. I laughed, who knew getting taxes done could be entertaining haha. But seriously, they were great! Highly recommend. And my apt was under a hr, as well. Fantastic ladies.

CRYSTAL
They are all so helpful and welcoming!

RICHARD
Been here for 5 years. Wouldn't go any were eals good Custer service wants to help u get more back

LATISHA
The ladies who worked w me were fantastic! They were very knowledgable and explained everything quite clearly. They made sure I was made aware of special offers and the benefits I could and or would be be entitled to. They answered all my questions.. though truly I had few bc they were so informative. My apt was even less than an hr and they were able to get me in early.. I've gone through JH in thepast, and will continue bc the service is just amazing. And the gals had me laughing even during our apt. ,

NAOMI
BJ was incredibly thorough and friendly. her customer service is great!

MELISSA
Explained things as we were going along. Very pleasant personality

TONIA
Patti was awesome

TREVOR
BJ took great care of me even though I was a walk in.

KIMBERLY
They are perfessional and get you all the money back that they can

TREVOR
Fast and friendly

DARRICK
Quick easy knowledgeable. That is how I started my day with Jackson Hewitt. Wish they all started this way

ROBERT
Kayla was super friendly and insured we see happy with everything!

BRIAN
Kayla was awesome got me in and out quickly and was very professional!

AMANDA
Friendly fast service

GEOFFREY
Excellent service

CHRISTOPHER
Had to bring my son along and she made a point of keeping him happy too!

JESSIE
Wonderful staff very helpful and knowledgeable

DANIELLA
Quick and easy!

MADELINE
Quick

FREDRICK
Patty did a great job finishing my return. Will definitely be back

NICOLE
I am very glad I chose to come here. It was fast and pain free

MATTHEW
Great service

DAKOTA
Fast and painless taxes. Thanks BJ

BRIAN
Thank you

HANNAH
Patty was a very informative and very positive! She thoroughly answered all questions that I had. I love her fun going personality and quick wit! Patty made my stress about taxes a breeze and such a fun experience!

BREANNA
So glad we came here. Didn't know about injured spouse. We wouldn't have gotten our credits.

JESSIE
Wonderful staff super friendly helped and explained everything

BRIANNA
Very friendly and knowledgeable

JACOB
Kayla made the experience straightforward and she was honest right from the start!

GLEN
Freandly smart an out going

KEVIN
Fast easy friendly service bj was pleasant to work with.

BARBARA
They walked me they everything they were doing on my return

ERIC
Fast and easy

JAMES
Because it was great being cared about and greeted with a smile to brighten my day

EDWARD
First time in 10yrs I got money back from state

KELLY
Nice quick and easy with great company of our tax preparer Kayla

JOSEPH
Bj was great and was great at her job

SETH
Bj was great and got me back more than I was expecting

JUSTIN
I love doing my taxes here it's always fun with bj and Kayla

ROSS
Perfect s service

KAYLA
Great service

BARBARA
The person that did mu taxes was very knlowagable about the new tax procedures and explained and answered all my questions

CARLIE
There good people and they were nice and helpful

MELODY
She made me fell good about my situation and that there is always a reason to look ahead

DORIS
Bj made me laugh so hard I almost peed myself

DONALD
Fast easy friendly

LINDSAY
My refund was the best it has been. Bj was great

ALEXANDER
My preparer was a machine today she was swamped all day and took great care of us all

JESSICA
I liked the covienece and speedy service. The girl also treated us like we were equals.

DARIAN
It's really a tax return for you to get and it's worth it

RYAN
My friend sent me here and it was well worth it

SAMANTHA
Comfortable to talk to and friendly advice.

JOHN
They were quick, efficient, friendly, and professional. I felt like she knew her job well and helped us to maximize our potential refund and answered all questions we had and made sure we understood the answer she had given us.

CARLY
Fast and great people

ALAN
They service provided by this company is very professional and friendly. They treat you like family

BRIAN
Patty was very helpful

DANIEL
I've done my taxes there for a few years and have been treated very well. People are friendly.

CORY
Patty was amazing she was so sweet and nice. Bj helped us to she was very nice and friendly. I will be coming back to do my taxes here.

JUSTIN
Patty was was super awesome and friendly

DARYL
I got back more than I thought. My tax lady was helpful and very friendly.

THOMAS
Very professional

TAYLOR
Bj helped me sooo much and guided me through a confusing return this year.

DAVID
Have been here 8 yr no problem

SANDRA
Was very pleased with customer care that I received today and will recommend to my friends and family.

CHARLES
Having my return done at my had really eased my mind. I'm confident that they are doing their very best for me.

DONALD
Professional looking, seems to know what she's doing, talked about her daughter, so very personable, she's a rock star!

DARIAN
Happy with the my return and with the service.

JESSICA
Bj made me feel like family today. And she explains everything

LAURIE
Very friendly service

MELVIN
Bj made marriage and taxes feel easy for the new stuff

BENJAMIN
Loved the service I get when I come here

DAVID
Covienent

JASON
Very

ADAM
Excellent customer service! The friendliest staff. We aren't treated like a number, we are treated like friends. Answer any questions we have very thoroughly. We will be returning customers to BJ Smith as long as she is here, and will go above and beyond to recommend Jackson Hewitt

PATRICIA
I feel I did a good job on my tax prep today. I thoroughly enjoyed my demeanor and I will return to have me do my return again next year.

MELVIN
Incredibly friendly and helpful staff. Very quick service and a great return.

KEVIN
Very knowledgeable and courteous

LAURIE
Informative Helpful Friendly Convient

CHRISTOPHER
Very friendly my accountant was very nice understanding and walked me threw the process and what was going on

JOURNEY
Convienent

KASEY
Yes our company got great coupons ty

JOHN
Bj was very helpful today. Made it easy

WILLIAM
Very efficient, got right to the subject at hand

CAROL
Nice quick walk in service. And great with the kiddos

PHILLIP
Nice and easy. Friendly people

RICK
Because my son and his wife love bj and Courtney so I switched now so do i

JOHNNIE
It was an easy process with a great young lady to help

DAWN
Great tips and conversations about our grandbabies

HAILEY
Way better and faster than the place I used last year with the green folder

AARON
I really like my preparer she treats me like family

HERMAN
I drive nearly 4 hrs to come see bj and Courtney and she waited for me to arrive after closing

MALEAH
The woman I felt with this year was a lot better than last year, super nice & helpful!

DAWN
Helpful and convenient. I made a phone call and got right in.

ALLEN
Very helpful and informative. Answered all questions and some.

DAVID
Deanna welcomed me back and explained everything throughout the appointment.

LEXUS
Loved how Deanna explained the whole tax process because it was my first time and didn't know how everything worked??

TONNIA
Friendly agents they are very thorough and very respectful

DUSTIN
Quick and smart workers

HAILEY
It was easy considering being so pregnant I wasn't there long enough to be uncomf

MALIA
Was very happy with how I was treated by Deanna who was understanding and helpful with tax situation.

JOYLYNN
Great personality. Knew her job was speedy and very friendly. Hope she's here next year.

GEORGE
Fees scared me at first but Bj gave me a discount for being a veteran and I knew I was in the right place

BRIAN
Very friendly and helpful. I enjoyed doing taxes the last couple times with Jackson Hewett. Love the refund too.

ELI
Always feel better about taxes when I come here

SHERRY
Friendly, fast, convenient. My tax preparer was very professional, knew the tax laws, and had great people skills.

COURTNEY
Courtney super nice and was quick

JOY
Courtney was so nice and told me all about being a loyalty client can't wait to come back next year

JOY
Very knowledgeable and friendly staff

ELI
good service

ROBERT
Great friendly service! Glad I didn't have to do the taxes myself! Will definitely recommend Hewitt Jackson and Patti.

TRAVIS
Have been coming here for years now and am always happy with each new person that I meet.

GARY
Great friendly service

JAMES
Because the person assisting me was very pleasant, very professional, and was flawless in helping me. I would gladly recommend Jackson-Hewitt to anyone needing to get their taxes done

ALEESHA
First time at jack as on Hewitt and was happy with th e outcome.

BRADLEY
Great promotions

JENNIFER
Bj was so amazing in helping me with my student loan stuff and my daughters tuition

WENDY
My sister did very well for me today. It was nice to see her

KURTIS
Very nice service. Very polite. Helpful

BO
My girlfriend referred me and with great reason. Bj was great

WENDY
They were quick and ifecten

DONALD
Bj made it easy through divorce filing

ROBERT
She was totally prepared for keeping the kids under control and quiet. Loved her once again this year!

LORI
Quick

BONNIE
Met bj today she was pleasant

DONALD
Fast easy and understanding

DAWN
Bj Smith was very helpful with my tax issuses from last year.

TAMMY
Bj was so good helping me with my taxes through my divorce

ANTOINETTE
I will return to BJ as long as she is here helping us all

ERIC
Always great people here

WILLIAM
Very good service.

MICHAEL
A very blessed experience with bj each year

WILLIAM
It was first time to file and bj helped explain to me and my mom our options because mom was hurt

STEVEN
Every year they get better and better

CHEYN
Fast easy friendly service from BJ and she knows her tax stuff too.

DALE
I liked bj way more than the Cathy from last year. She was good

JOSHUA
Happy

JESSE
It was nice meeting someone who knows where I came from in Virginia. Made me feel home again

STEVEN
We were so pleased with the tax advice we received today. Glad we decided to switch

ANGELA
Bj was so sweet as always. Great service

RHEA
Such sweet girl my daugher and son in law will here monday

SANDRA
Quick and easy. Friendly too

PATRICIA
The people here are so kind and completely help me in my time of need. Thank you

WILLIAM
First time here. The girl convinced me to come and it was great.

DAVID
Great friendly and kind. She knows her stuff

DAVID
Very clean and professional

LUCAS
It was a very good experience. Our tax expert was very helpful and friendly!

CLIFTON
Excellent service treated with fast and friendly help

SHERRY
I was completely blessed when I met BJ. If the lord was looking down on me it was today for sure

ASHLEY
Quick, easy and the tax preparer was extremely helpful and knowledgeable.

CHARLES
Always fast, friendly and efficient service. Even when I get someone new they are up on the tax laws and get my taxes done perfectly! However I do think the fees are a bit excesive.

RYAN
Good service

JOSEPH
Bj spent her entire day helping me do multiple years because I did not trust dropping them off she was amazing. DidnÕt even take breaks

AMANDA
Bj was very sweet

JOSE
Referred by parents. Loved my tax lady

MICHAEL
It feels so great knowing all 5 yrs are done and completed. Thanks BJ

DANA
Always get great service and the drop off service is amazing

TERRI
Because BJ Smith was extremely pleasant, professional, courteous, and efficient! She explained everything and never hesitated to answer my she's to my satisfaction.

APRIL
She n Knows what she is doing. This Makes it easy and reassuring that you are cared for.

DANIEL
The staff was friendly and helpful, with the ability to answer all my tax questions.

RONALD
I always know that I can get in and out quick and easy with accuracy and good conversations

ARTURO
I had a great experience today and got some great advice for next year. Thanks to BJ

ANSON
I recommend you guys to all my coworkers. It is nice here. And quick.

PHILLIP
Wonderful service, helpful and friendly. Our questions were answered and we felt like our business was important to her
YOUR TAXES AND SAFETY MATTER
Save your spot by booking today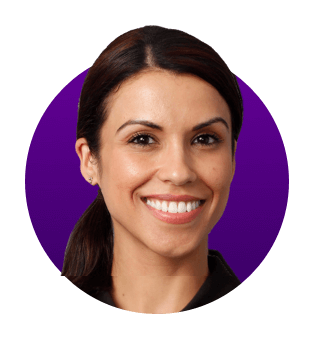 Why Jackson Hewitt®?
WE'LL MAKE IT EASY
We do the work so you don't have to worry. Open late and weekends, no appointment necessary.
WE'LL FIGHT FOR YOU
We're not tax machines. We're Tax Pros who are happy to answer all of your questions.
WE KNOW OUR STUFF
We'll dig deep to get you 100% Accuracy. Maximum Refund Guaranteed.