Wareham, MA Tax Preparation Offices
15 Tobey Rd
Call us on (508)965-3642
SERVICES AVAILABLE
Walmart location
Refund Advance
Drop off available
Find an office with a particular service
HOURS THIS WEEK
| | |
| --- | --- |
| Monday | CLOSED |
| Tuesday | CLOSED |
| Wednesday | CLOSED |
| Thursday | CLOSED |
| Friday | CLOSED |
| Saturday | CLOSED |
| Sunday | CLOSED |
Reviews at this office
What others are saying..

ELISHA
I love my tax preparer! She is very professional, makes sure I understand what's going on and explains everything to me. Each year I only go to her.

KATHERINE
Jackson Hewitt is fast, I didn't have to wait and they are also so friendly. I go every year to the same location and will continue to do so!

KATRINA A
I've actually told all my coworkers to go and get their taxes filed at Jackson Hewitt. I love you guys.

MARC T
I received fantastic service from the tax preparer.

JON E
I go there every year and they are always so nice, fast and efficient with great customer service.

ELIZABETH A
I've been going to Jackson Hewitt for almost 10 years and the service is amazing every year!

JABIN
Shelia at Walmart in Wareham is the best. She was so helpful and always gets me and my wife the best refund. We won't go to anyone else.

BRANDON E
I've already told a lot of family and friends to go to Jackson Hewitt and the Walmart gift card is a nice promotion. Sheila remembered us from last year and is very nice, friendly, helped us with no wait and was finished pretty quickly. It was nice to get it done and get out quickly which is mainly why my wife and I continue to go back.

ALLISON M
For the past few years, I go see shiela and she's always so great, helpful and I trust her.

THOMAS J
They always explain how to do better each year by what I claim throughout the year.

VALDIR
My tax person is great.

MICHAEL
Sheila is awesome. One of the most professional people we have ever dealt with.

JAMES F
Shiela smith was great she did her best to keep the amount I owed as low as she could

LESLIE
Very good service, just a little far away from where i live

GLENN
Because Shiela is the best tax person ever! I have been going to her for four years now and she is always professional and very competent. The service is prompt and thorough.

SEAN N
Shiela was fast and very professional. also very helpful and friendly

DONALD
The service and information is fantastic especially the assistance from Shiela Smith in Wareham.

JOSEPH A
I will likely refer a friend or family member to Jackson Hewitt Tax center simply because of the experience my wife and I had with your tax prep specialist. She was knowledgeable and personable.

JUSTIN A
Well Tina in the wareham ma store was very helpful and had everything setup to go as soon as I was in for my appointment

TREVOR
She got me maximum return. She was very knowledgeable , and was a big help.

NICHOLAS
Always efficient and friendly service.

KRISTEN
The best! So helpful in all steps of the way! Highly recommend

SHAUNTIA
Because of the excellent

DEBORAH
Because I work with the most amazing lady who does my taxes all the time

ALYSSA
Great people, they do awesome work. They are just a all around great company.

STEFFANIE
Very friendly, helpful, and knowledgeable. Always available to answer my questions and made the whole process extremely easy.

JONATHAN
Awesome customer care

BRIANNA
Friendly

CRYSTAL
Shiela has been my tax preparer for 3 years now . She is very informative and gets it done friendly and quick.

KATELYN
I've had then for the last four years and I absolutely love them wouldn't go anywhere else to have my taxes done ! Great people to veryyy nice !

KATHY
I never have a lovely problem I love you guys

DANIELLE
Workers are very nice and helpful

STACEY
I have been going to the same ladies at the Wareham Ma. Walmart for 4 years now. They are always so kind and helpful and get things done quickly! Never make you feel like your getting hurried or like your being difficult. Because of their great service I will continue to go to Jackson Hewitt for my taxes. Thank you!

RACHEL
Sheila did a great job and went out of her way to help me !

ASHLEY
Easy to access, excellent service friendly faces and very reliable

ASHLEY
This is the 2nd year using this service and we have had great success and customer service.

THOMAS
You have always been good in giving advice with things we might have to look out for in the next year to come as well.

ANDREA
The agent is friendly and sufficient and the service they provide is awesome. I even got approved for advance payment. My first time with Jackson Hewitt n im happy i chose them

KATHERINE
The Jackson Hewitt representatives I have felt with have been amazing!! Also I have never had a bad experience with Jackson Hewitt!!

GARY
Gast and easy very friendly

BRIANNA
Excellent service Loved Sheila she was a great help and I left completely satisfied

DAWN
The customer service is unparalleled.

BRANDON
Sheila is very friendly and always helps us with getting the best refund we could possibly get. She always answers any questions thoroughly and clearly which is helpful.

ASIA
The ladies at the location I went to are very nice. I been doing my taxes with them for 3 years and they get me back my fullest amount !

TALIA
THeyre very helpful and very nice people who work there. They answer all questions and are very friendly

ERICA
The woman Shyla who works out of walmat in wareham,massachusetts definitely goes out of her way to help people, not only with their taxes but also to understand how everything works and is calculated,.I go to her every year and will continue to do so, she represents jackson hewitt in a positive professional way..

PATRICIA
Love. The person that does my taxes. So very helpful

TABITHA
My tax preparer was phenomenal

WHITNEY
I had a great experience

TRINITY
Good service, smiled and was very pleasant and easy to talk to, she made doing taxes very easy

NICOLLE
I know my taxes are always done right and they are dont professionally and quickly. I couldnt ask for better service.

EMILY
Sheila is the best she will get you every penny you deserve they are just all around great!!!!!!!!!!!

ROBERT
Cause they are very informative

MATTHEW
Awsome people and servis ..fast and painless prosess and verry helpful and what to do on my w2 forms for next year to help me get my maximum amount

ELIZABETH
Customer service is extremely excellent!

SHANNEN
Very knowledgeable

AMANDA
Its easy. The staff is always pleasant and the liability is off of my shoulders. They always explain everything in detail and you don't leave clueless about anything.

ALEX
Fast customer service.

MARC
Great and friendly service

KEVIN
Great service, they got me the maximum refund! And the agent was very professional and super helpful. I would recommend this tax service highly!

CARMELLA
Very friendly, knowledgeable and fair. Love the two ladies (Shila & Tina) at Wal-Mart. Store 2095 Wareham, Mass.

CLAIRE
They are very nice and so helpful and they take there time to any answer questions.Been with Jackson Hewitt for over 11yrs would recommend Jackson Hewitt to anyone and I already have many times.??

JESSICA
It was quick and easy plus the people were very nice.

PHILLIP
Deeply concerned about Lawfully and precisely getting the most money on your return. Reputable, Pleasent and Professional.

KRISTEN
Excellent customer service!

JASON
Great service

SARAH
Very friendly, knowledgeable, easy

SHARI
Great customer service and very helpful!

BRENDAN
Great professional service that is always happy to help customers out. Never had a problem with there services. Always recommend.

ERICA
Has great tax preparers very friendly n explain everything throughly as well help every step of the way

CASSANDRA
Because Shiela Idoria Smith treated me like I was her family and did everything possible to get the best refund for me that I deserved.

BRETT
Great service

LORRAINE
Love the girls that work at the one I go to

ERIC
They were very helpful.they also helped us get the most back that we could And the girls I deal with each year are the best

NICOLE
Because I?ve been to a few other tax places and their the cheapest and I feel like They do everything they can to get your your best return so your basically getting great service for a great price

GREGG
Because I have had the same tax professional for 5 years now and she has gotten me the most money I have ever gotten each and every year. She is very thorough and quick and most important super friendly. Also the 50 dollar gift card was awesome.

AGUSTIN
She was GREAT

ARTHUR
Very helpful, and polite . She took her time to explain everything to us.

FRANK
Because theyre the best arouns very quick and iv been doing my taxes with them for the past 4 years

CATHRYN
I really enjoyed how fast and efficiant the service was. If I had any questions they were answered to the best of the person's knowledge, and they were able to help me understand.

PATRICK
Friendly, helpful, professional staff and great service. Convenient hours.

KYLE
Great service, location and I felt that the woman terry b in wareham looked out for my best interest.

CHARLES
They were great and easy to understand

GLENN
Very good service, prompt and knowledgeable people. A great convenient location inside Walmart in Wareham.

JULIA
Very friendly and helpful

DAVID
It?s quick and easy. They are all very friendly.

REBECCA
They exceeded my expectations. They are very kind and help get all the money you deserve. They are very fast

CHELSEA
Extremely friendly and explains everything in full detail so that I understand what is going on

JANEIRO
Because my person was very professional, and always gets me a good return that I'm very happy with.

DEBORAH
They are fast, friendly, knowledgeable and convenient

JEFFREY
Jackson and Hewwitt has never given me a reason to do otherwise

NANCY
I was very satisfied I was done ,in a half hour

CASSANDRA
The Wal-Mart in wareham MA Jackson Hewitt is the best I've ever been to the staff is the best

JOSH
My wife and I have been coming to Jackson Hewitt for our tax preparation for years and will always keep coming back. Our preparer always helps us get our maximum return while walking us through each step and making sure we understand every detail!

JENNIFER
Our preparer is great. Able to answer all our questions and always goes above and beyond

KAREN
My agent was amazing

RUTH
Even though I only see them once a year. Shelia always remembers me been doing my taxes with her since they were at the old wal mart near stop shop.

JEFFEREY
Quick and easy with a fair price was very satisfied with their service.

MICHELLE
The woman that did my taxes was extremely knowledgeable not to mention very quick and efficient which is always a plus

CLORISSA
Being a person that is not very knowledgeable about the ins and outs of taxes, having reliable people explain and guide me through the process is very helpful. A real person will always be able to help out more than any standard online tax program can. And a lot of the people that I know are also in the same boat; they aren't as knowledgeable as they could be.

WAYNE
Sheila Smith was so easy to go through the whole process especially since moving from Massachusetts to Florida. I flew up and had an appointment set, she had every thing ready as she has done our taxes for the past six years and will continue to do so as her service makes the trip well worth the flight cost.

COLLEEN
They were extremely helpful and had a lot of knowledge.

LINDA
Have gone to have my taxes done there for about 9 years! Have been happy with the people who are pleasant and thorough!

JESSICA
We felt like we were in safe hands with each step. Everything was explained well to us. We felt happy with how everything went.

JESSICA
This is my 2nd year going back and i will continue to do so, they got me back a better amount then i would of got myself through turbo tax. Also had the same woman who was quick and efficient (i have a impatient 3 yr old )Thank you Jackson Hewitt!

PALLAS
Professional, thorough service even though I was a walk in. Sheila explained everything to me in terms I can understand.

BRANDON
Great service Very helpful

JOEY
great customer service

TIMOTHY
Friendly_fast_accurate_no hassle. would recomend this to everyone.

TYNISHA
They are great!!!

AYANNA
I have the same young lady do my taxes every year. She is the best. I have had my son go to her, and I just recommend her to my mom

KAYLA
Jackson Hewitt employees are always there for you. They make doing your taxes fast and hassle free!!

DEBORAH
Because I love them I would not go anywhere else

KEVIN
The service I received at Jackson Hewitt was Impeccable. They went above and beyond for me and I will continue to come back every year

RYAN
I've been doing my taxes with Sheila Smith a Gm with your company for at least 4 years and I'm always happy with how it turns out

ALYSSA
They are really nice, they explain everything and if you have a question they answer it so you would understand. I go here every year an they are amazing

KATHERINE
I love Jackson Hewitt, my tax preparer is Sheila from wareham Walmart and she is THE BEST!!! I will NEVER go to another person!!!

ALEXANDER
Very help full people made the prosess very eazy and nice for me to understand

JESSICA
I've had nothing but good experiences and is very helpful being about to receive money early.

ERIN
Best service all around

CAITLIN
Quick, easy, extremely friendly and always so on point with their customers. I couldn't imagine going somewhere else when I get the best service everytime I file with Jackson Hewitt.

CHERIE
I've been going here for about 1 or 2 years and never had any issue love Jackson Hewitt!!!

KAITLYNN
Tina and shyla was so helpful in getting my taxes done fast and efficient!! Left smiling thanks to the ladies there

MONICA
There was nothing wrong with my experience. Shiela is phenomenal at what she does. Great staff!!

ASIA
I been doing my taxes there for the past 3 years they are fast accurate and show you all ways to maximize return

NICOLE
The ladies in my location are always so knowledgeable, and very welcoming. They make me want to come back each year. I never have a worry as they are very efficient with their work. I also love how they have new incentives each year to show their appreciation for you coming back each year.

JON
Because they are 100% accurate and go through everything with you

CAROLINE
Great customer se

SHAWNA
Great customer service, fast and quality service. They want to get you as much money back as they can

CRYSTIN
Customer service is great! The staff our amazing and super nice. They do nothing but make sure you walk out happy!

JAKE
The customer service was very helpful and polite, after doing research about other tax places I came to the conclusion you guys have the lowest prices. Also because it was my first time I got referral codes for 5 friends and I find that very interesting seeing how other companies dont offer that type of deal

TREVOR
Very friendly and informative

ASHLEY
Tina really knows her stuff she made me feel very relaxed with my taxes she explained everything to me in great detail and didn't miss a beat

CHRISTINE
The services are great, price is reasonable awesome customer service. that's "why" I'm a 7th year repeated customer. Also "why" I recommend my own family members, and friends.

JENNYFER
Very much would and friends and family

BARBARA
Great customer service, friendly and she knew her business.

JEFFEREY
I was in and out in 10 min got my full refund and at a reasonable price.

ANN
The girl that helped me was very helpful and very nice and attentive.

WHITNEY
Great customer service

KELSEY
I had a great experience getting my taxes done with Ms. Shiela Smith at the wareham location, she made everything quick and easy!

CORI
Extremely friendly and professional service provided thr

JASON
They are extremely efficiant and proffessional.

JOSHUA
They treat people with respect and have great survive. You can also have a nice conversation with them.

DANA
Awesome people awesome work ethic and very friendly and they have all ur tax answers

OSVALDO
Cuz they were fast accurate & got me a nice refund back for me

JONATHAN
Awesome service!!

COREY
So I wen to Jackson Hewitt for the first time last year. An after I left I was completely happy with every thing. I decided to return this year they are the best around I think hands down the fees are amazing an special the people working there I would recommend come in there every tagged season 2 anybody

ANDREW
Great experience. Great time. Thanks a lot.

JAMES
I was happy with the service

JOHN
She is nice and she knows what she's doing

JENNA
I have come here for the past 2 years. So easy!!

MCKINLEY
Because there service is great also very fast.Also I've been using there services for years always great.

SHARI
Customer service is great! My refund is received in a timely manner!

JESSICA
Great customer service

CARMELLA
Excellent customer service from Tina at Wal-Mart Store 2095 Wareham location. Tina is very nice and knowledgeable about all I needed to know about my tax return.

ASHLEY
The woman who helped me with my refund was Fast accurate helpful and kind.

BRIAN
They handled my taxes very good ,they answered all my questions, they were sweet and kind

BAPTISTE
Conveniently in a lot of locations and very helpful service

MATTHEW
Always good at what they are doing lots of knowledge good advice for next year taxes to make it better very Friendly

ARTHUR
Tina she was very polite and caring and wanted to finish our taxes even when she received a phone call about her sister having a heart attack. She finish our taxes.

DAVID
I've been going to Shiela Smith for several years. 3 years ago I got married and my husband and I file jointly with her ever since. She's wonderful.

MICHAEL
Shiela is amazing. She is professional and friendly.

JAMES
They're always friendly, accommodating, thorough and always take the time and energy any questions you may have. I've been going to Jackson Hewitt for 4 years now and have friends and family go, too.

CRYSTAL
Great ser

MARC
Always treated with professionalism and courtesy

ZACHARY
My tax preparer was very helpful because she was very knowledgeable as well as friendly and made the entire process very easy for me and my family.

PAULA FAITH
Associate was friendly, no wait time and I just stopped by, feed were less then my yearly preparer

KERRI
The tax preparers make it so much easier to do your taxes worry free

AMANDA
I did,

DAVID
Very please with our accountant and her knowledge of the tax laws and changes.

NANCY
It was done very quickly

DEREK
The lady that did our taxes was fast, friendly and efficient. We didn't have to wait long to be seen and we felt she was extremely knowledgeable and good at her job.

JAYSHAWN
The service was very efficient and was able to understand due to the professionalism of the employee.

ANN
Always friendly environment always explains things throughly makes me feel like a friend.

RUTH
Fast, efficient, friendly service

JOHN
I love the people, have not had a bad experience in the past 3 years I have been with Jackson Hewitt and will always recommend them to anyone.

MEGAN
I absolutely love Sheila. She makes the process so easy and always makes sure everything is done properly and quickly.

TALIA
They are all so nice there and very helpful friendly people. They also answer any questions you may have.

RORI
They answered all questions and helped me figure out how to do out of state taxes. Deb, also helped me with deduction.

ALICIA
GREAT customer service and tried to give the back in refund

VICTORIA
The woman who helped me file was extremely helpful knowledgeable and kind. It was also quick which was nice.

SHANNON
They are fast and make sure you get what you deserve. It's quick and easy and, I would recommend everyone I know.

STEVEN
The tax preparer, Tina, is so helpful . I understand everything she explains. Everything is done quickly and painlessly.

PAMELA
I go to the same 2 women every year. They are friendly, knowledgeable, and remember me and my family . its actually fun yo get my taxes done!

ANTHONY
Great fast service with a knowledgeable person

SAMANTHA
My tax individual was friendly, professional, and she was able to take the time to help me.

CASEY
The people that work there are very patient and do their best to get you what you deserve back .

HEATHER
Tina was very informative she was able to explain to me the new tax laws and was quick and efficient

ANTONIO
Quick and easy

TIMOTHY
Fast, professional service, and very fair pricing. The amount time it was faster than any other tax service that I have used before.

JASON
It was great. Quick, simple, answered few questions and was done in no time it seemed.

ALANNA
Ive never had a bad experience and they make sure i get the most back. This will my 3rd year doing my taxes with Jackson Hewitt

HATTIE
Shelia at Wareham location is just amazing. I?ve been going through y?all for 3+ years, always quick, and thorough. Convently located. Always has your best interest. Highly recommended.

DONALD
Great service in the Wareham office. Always trying to save us money and give us tips for the upcoming tax season.

ALYSON
I've been coming here for about 5 years now and have never been dissatisfied with the services

CHAVONNE
Because it was so easy to do and the woman who helped me was so polite and very efficient at doing my taxes and making general conversation

MARTHA
I used to gp to hr block but friend referred me to you. Do accommodating and knowledgeable. Friendly and reasonably priced.
WAYS TO LIMIT YOUR FACE-TO-FACE TIME AVAILABLE
WE'RE OPEN STARTING DECEMBER 17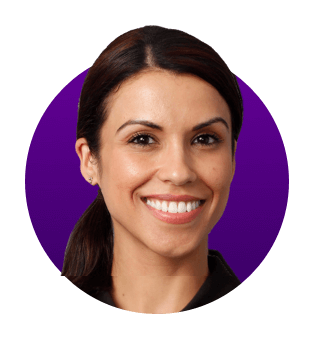 Why Jackson Hewitt®?
WE'LL MAKE IT EASY
We do the work so you don't have to worry. Open late and weekends, no appointment necessary.
WE'LL FIGHT FOR YOU
We're not tax machines. We're Tax Pros who are happy to answer all of your questions.
WE KNOW OUR STUFF
We'll dig deep to get you 100% Accuracy. Maximum Refund Guaranteed.